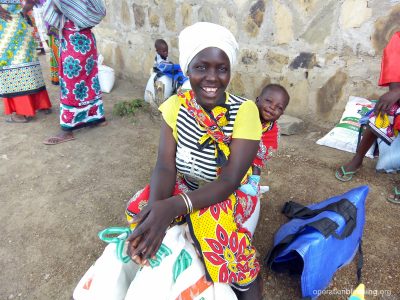 A quick glance back at just a few of Operation Blessing's accomplishments in 2017 thanks to the generous support of people like you.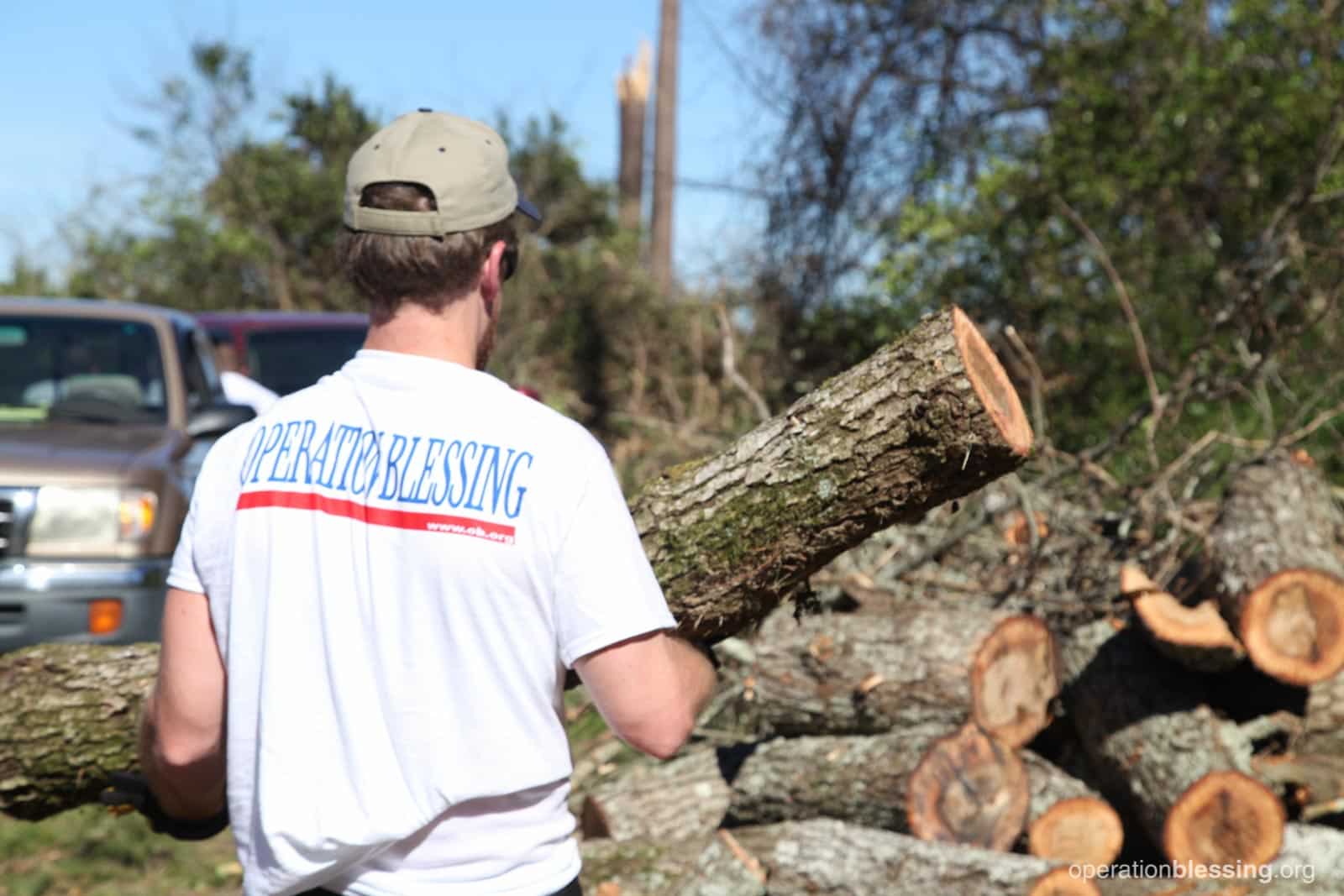 JANUARY: A series of deadly tornadoes left a trail of destruction through Georgia. OBI's U.S. disaster relief team helped salvage belongings, remove debris and gut homes.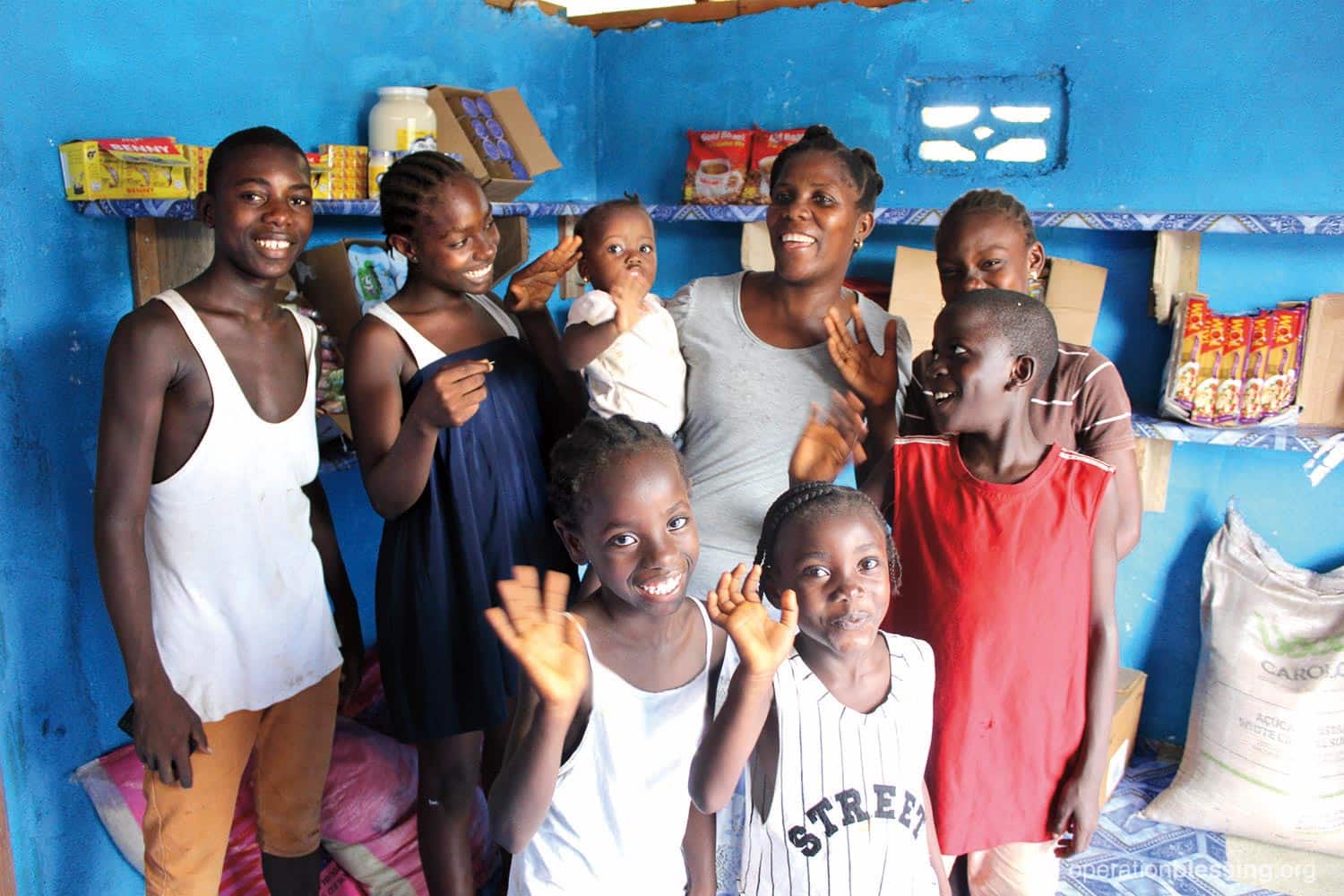 FEBRUARY: OBI is helping keep orphans in Liberia in loving homes with their extended family by providing educational support and small businesses to help these families earn enough income to support additional children.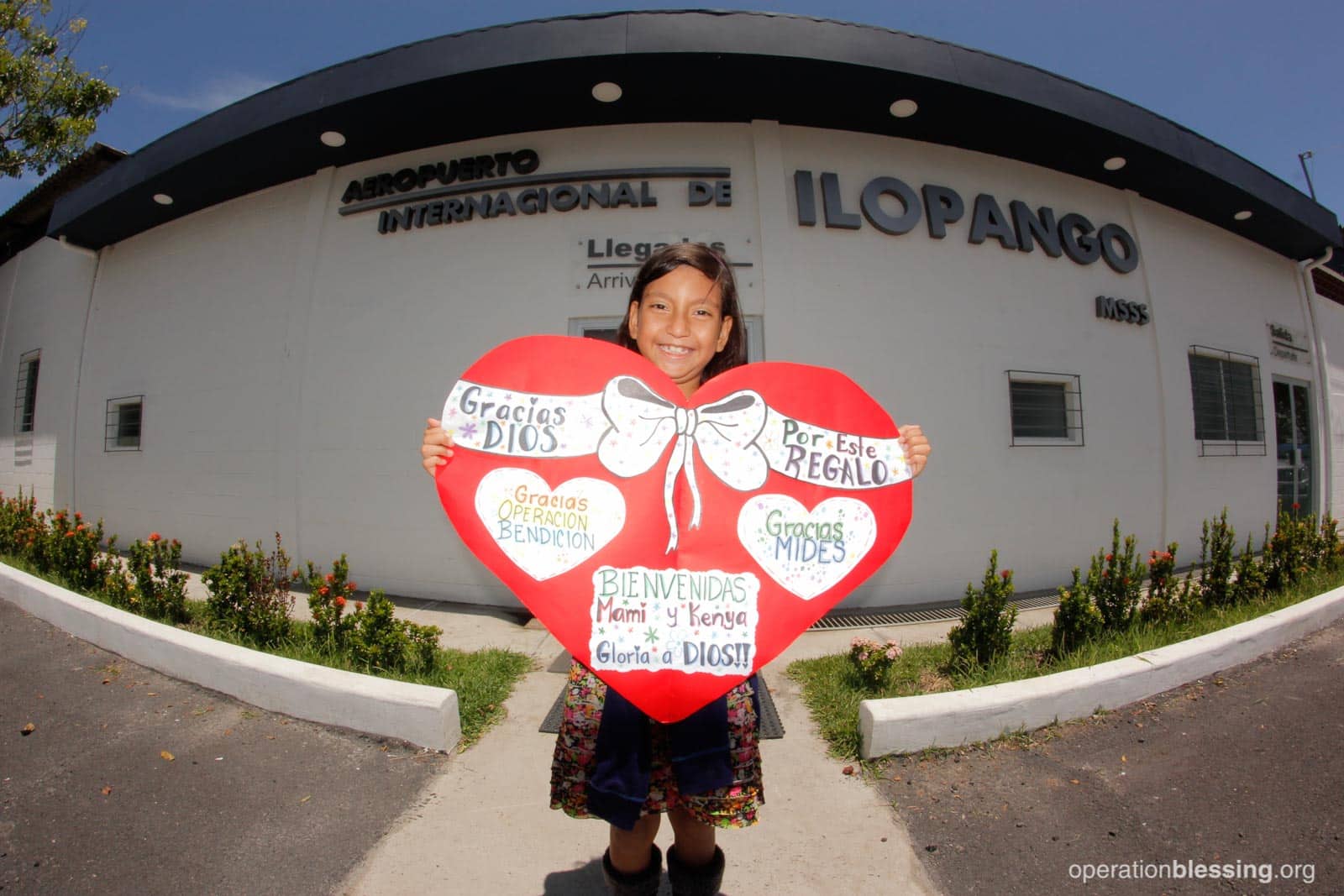 MARCH: A partnership between Health City Cayman Islands and Operation Blessing helps impoverished children from El Salvador receive the life-changing heart surgeries they need.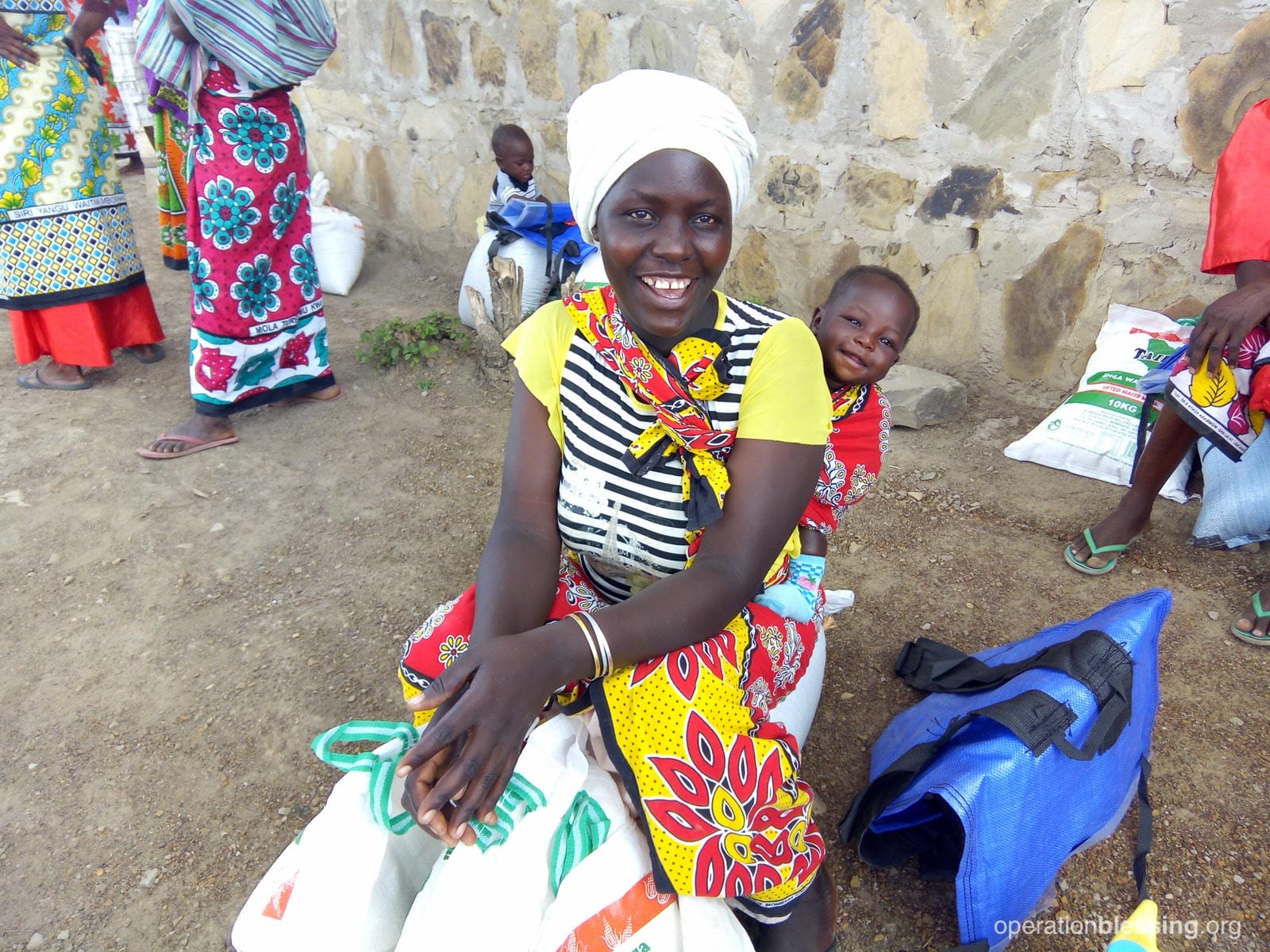 APRIL: Famine gripped East Africa and food prices soared amid drought. Operation Blessing provided emergency food relief in South Sudan and Kenya to help the most vulnerable families.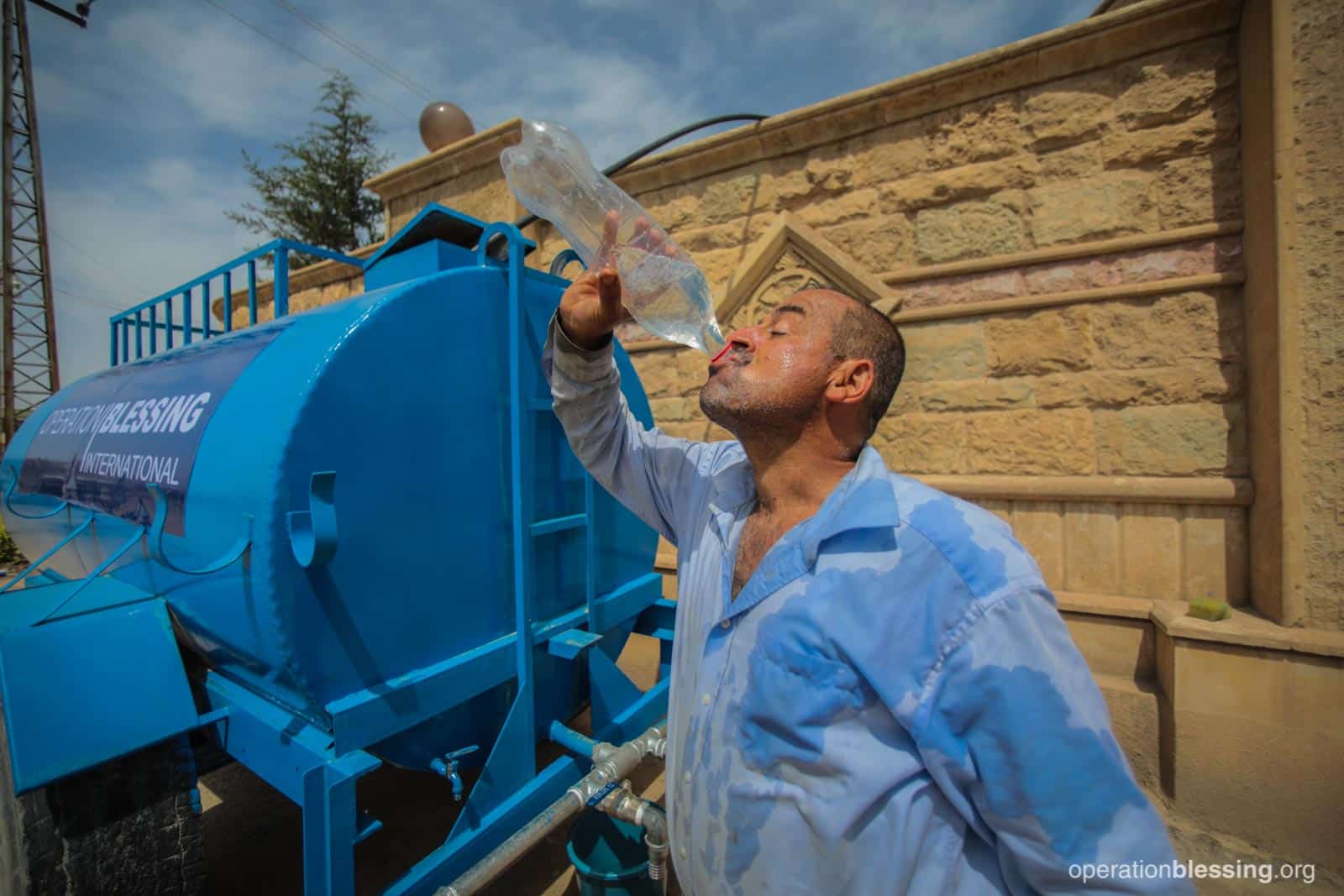 MAY: Operation Blessing helped restore safe water to the Christian city of Qaraqosh, Iraq, as displaced families returned home after ISIS was driven out.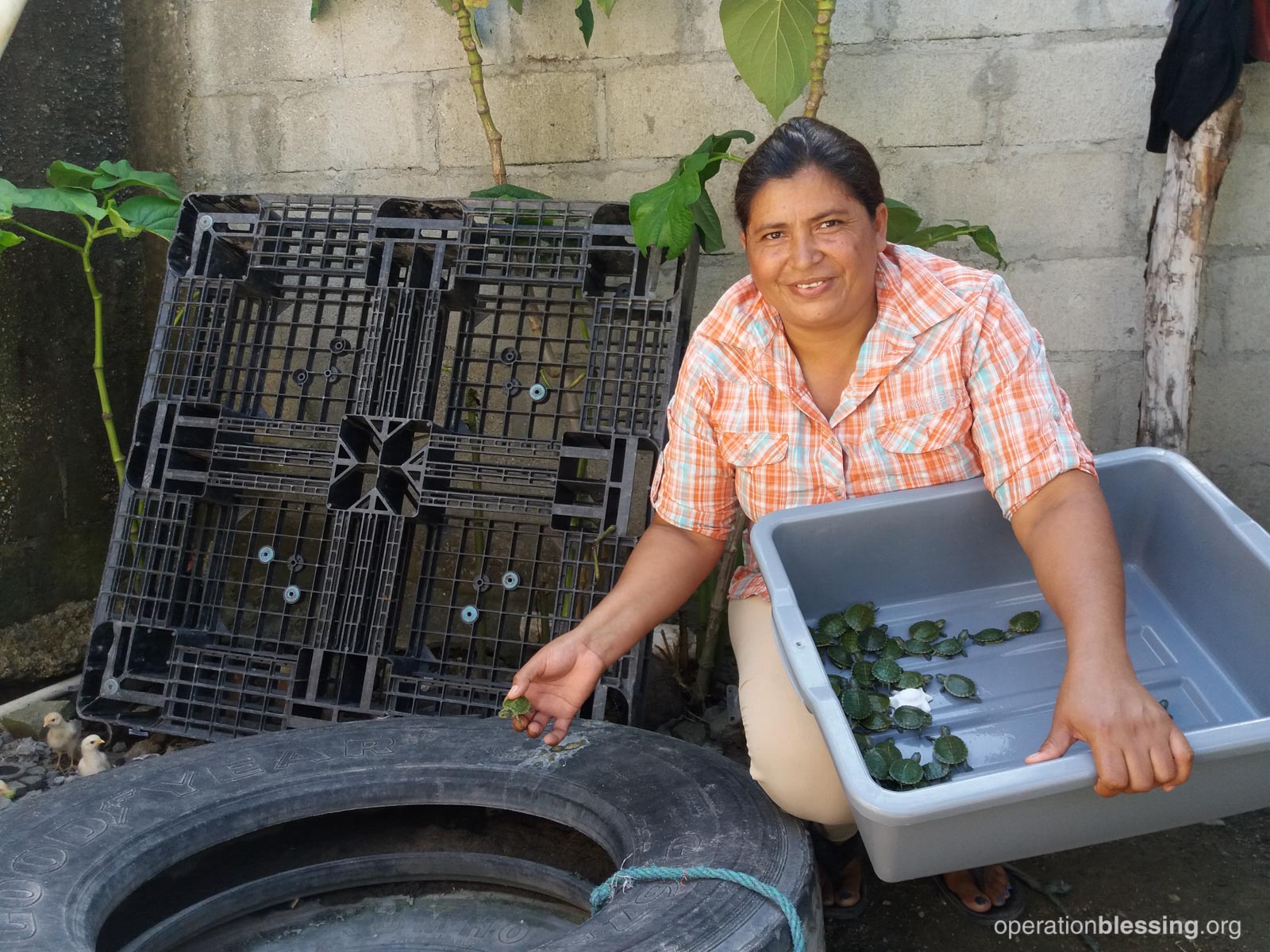 JUNE: A pilot program in Honduras aims to stop the spread of mosquito-borne diseases like Zika, chikungunya, and dengue fever using biological predators like turtles, copepods, and fish that eat mosquito larvae.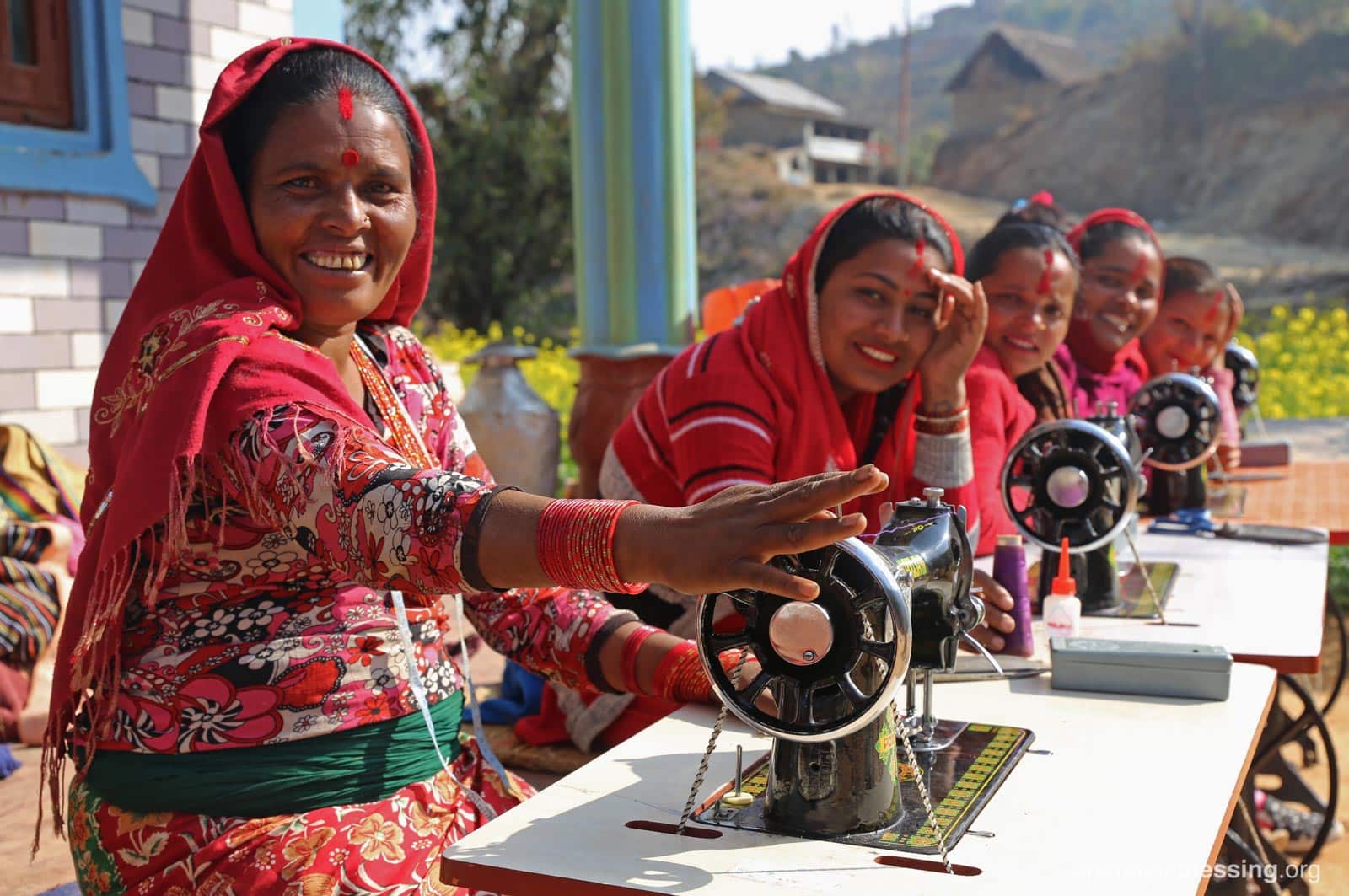 JULY: Impoverished women in Nepal are empowered through sewing lessons and the gift of sewing machines that help them support their families.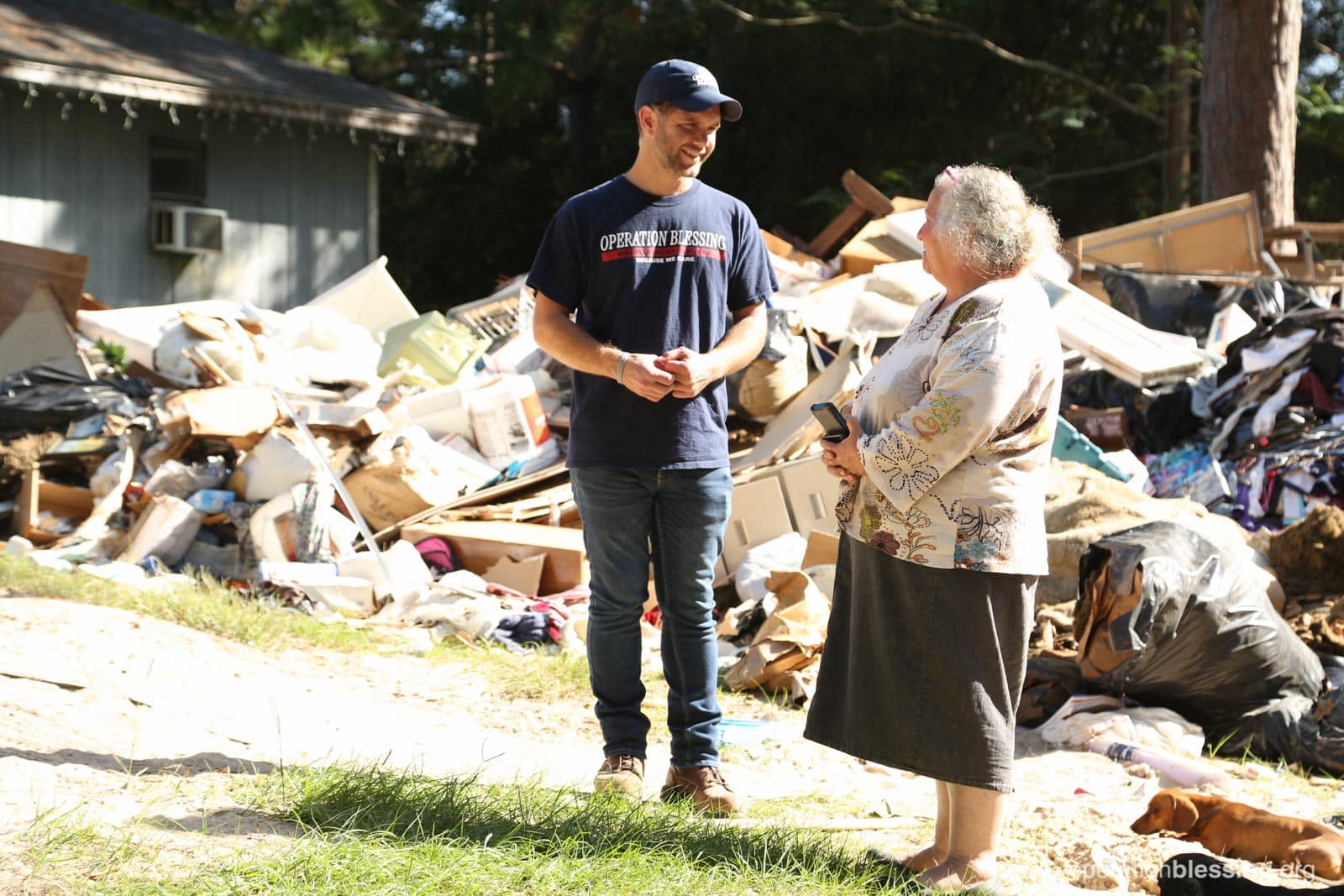 AUGUST: Hurricane Harvey caused massive flooding in Texas. Disaster relief teams and volunteers responded with critical water and food and by helping families remove debris and replace damaged walls and flooring.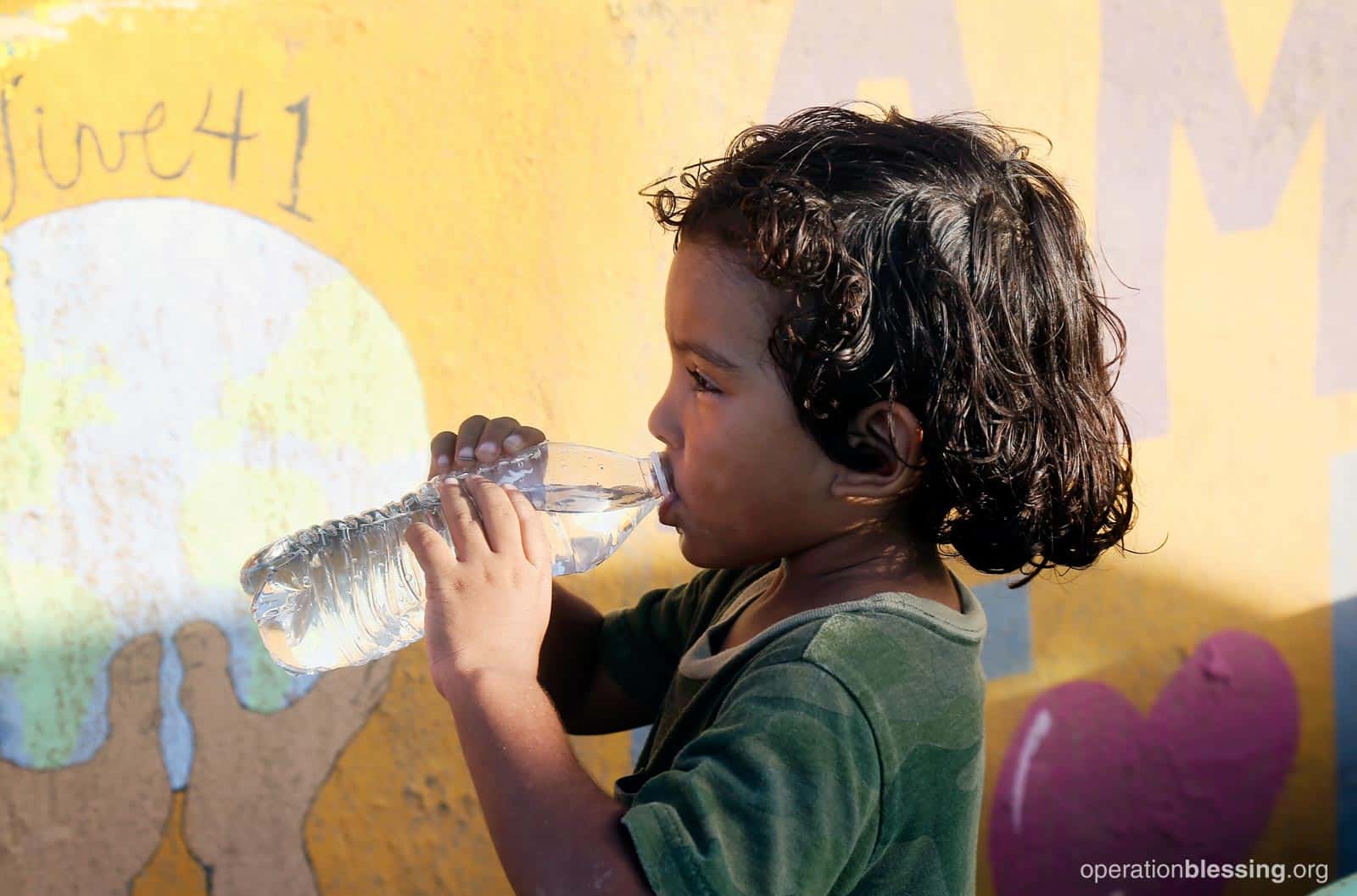 SEPTEMBER: Devastating hurricanes made landfall in Puerto Rico and Florida and deadly earthquakes struck Mexico and Guatemala. OBI responds with safe water, food, supplies, and teams of volunteers.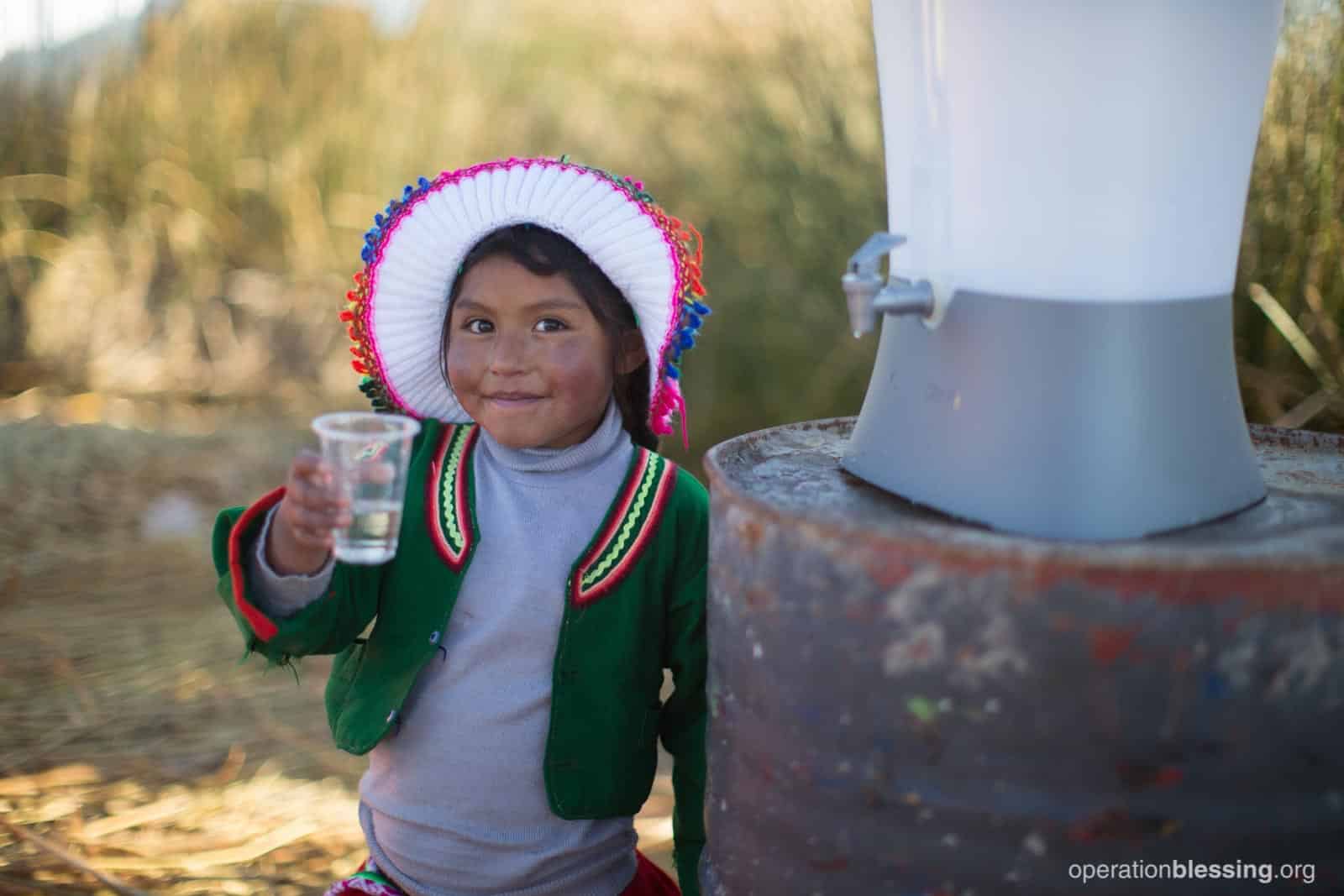 OCTOBER: This community living on Peru's floating islands no longer worries about water-borne illnesses thanks to Kohler Clarity water filtration units ensuring these families have safe water.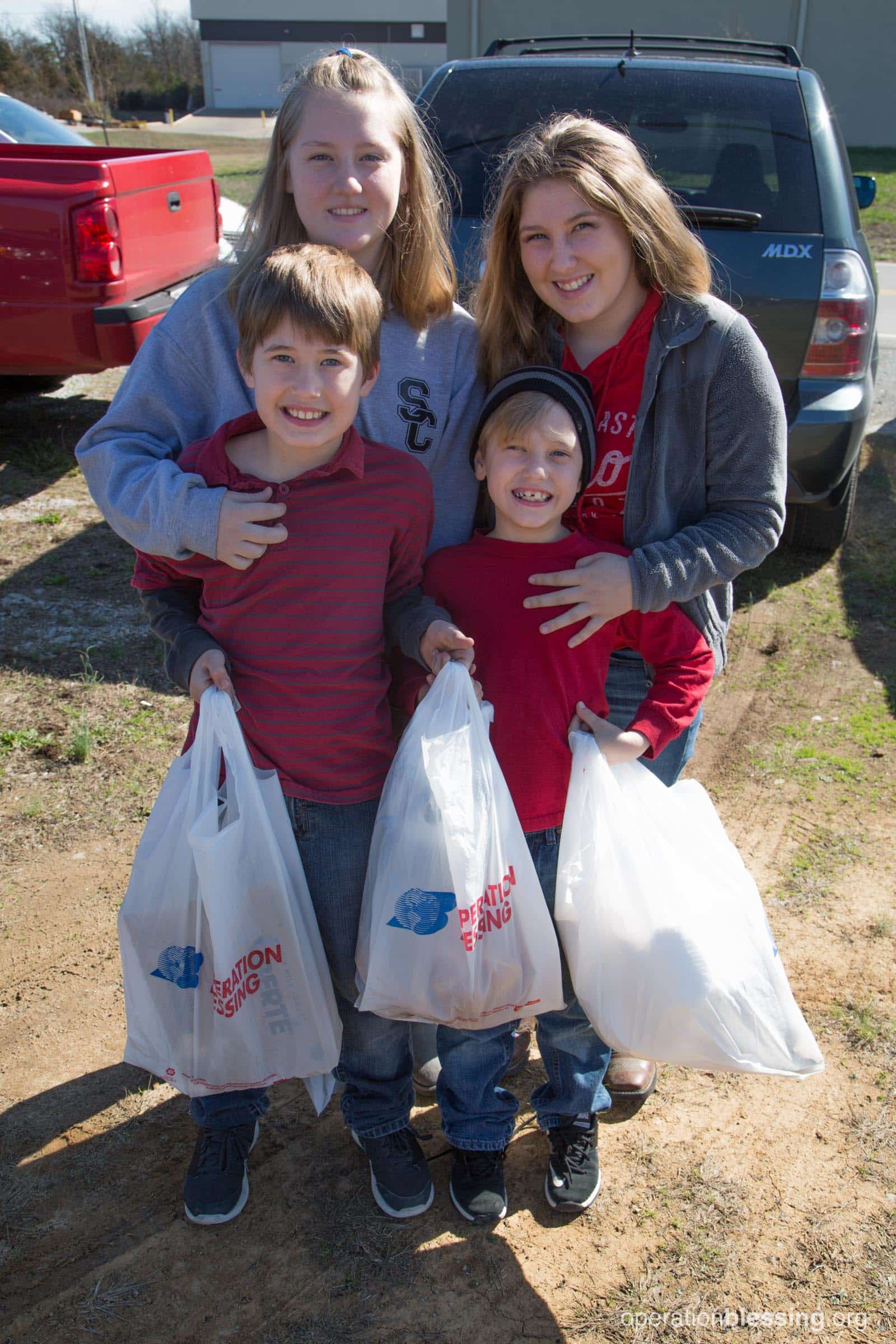 NOVEMBER: Families in the United States who are struggling to make ends meet enjoy a Thanksgiving meal thanks to Operation Blessing and our partners across the country.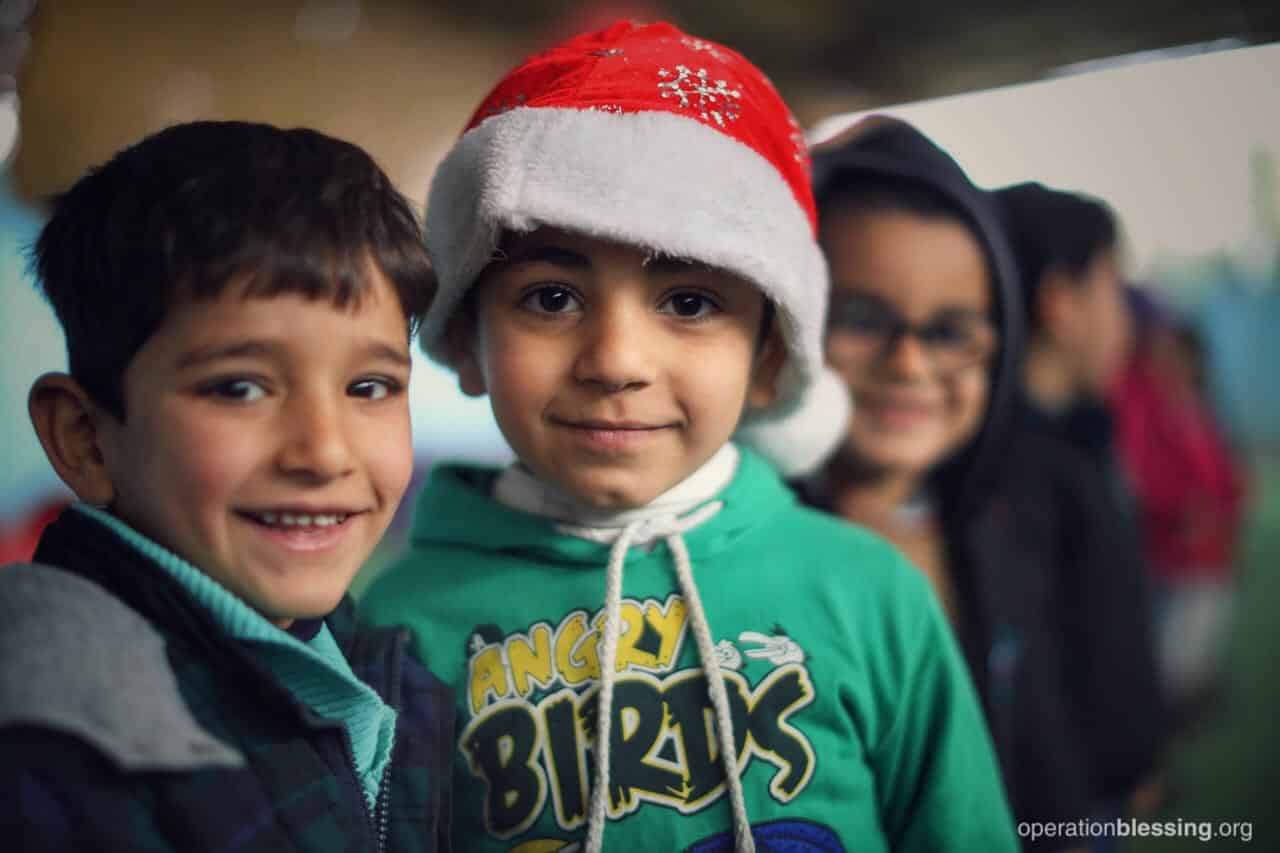 DECEMBER: Displaced Christian families who escaped persecution gather in Jordan to celebrate Christmas. Many of these refugees have received food, school supplies, life-skills training, and more!
HOW YOU CAN HELP

Your support is critical in helping families fight poverty.
Click here to make an online donation today
and let your gift make a significant impact in the lives of those who urgently need it.