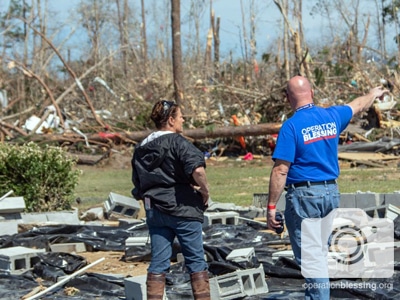 2019 Alabama Tornado Response
Tornado Devastation and Victims
After deadly tornadoes ripped through Alabama and the Southern U.S., Operation Blessing partners are responding. You're sending disaster relief aid, supplies, volunteers, hope, and encouragement. These photos show the full extent of the devastation victims are facing. Please keep them in your thoughts and prayers.
Learn more about becoming a disaster relief volunteer here. Or you can give a special gift now for disaster victims in need.
HOW YOU CAN HELP


Your support is critical in helping families struck by disaster. Click here to make an online donation today and let your gift make a significant impact in the lives of those who urgently need it.

Print Friendly