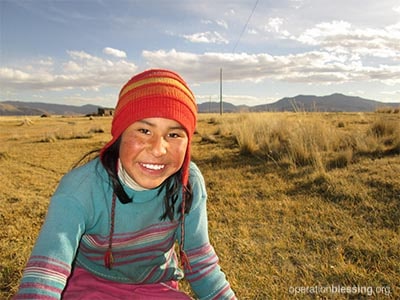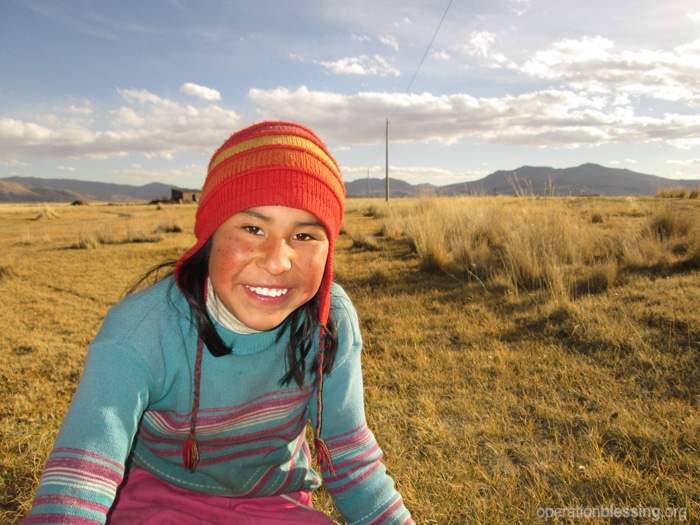 PUNO, Peru – The youngest of five children, 12-year-old Brigith lives with her father in the highlands of Peru. She attends the San Juan of Machacmarca High School about an hour's walk from her home—the closest school available to her.
But Brigith's school was in such terrible condition, with classrooms threatening to collapse and only a handful beat up desks and chairs for all of the students, that her father was considering pulling her from the school and sending her to live with an older sibling in the city because he wanted her to have the best education. His job also kept him from taking Brigith to and from school, leaving her to walk the long distance across the mountainous terrain alone, vulnerable to wild animals along the way.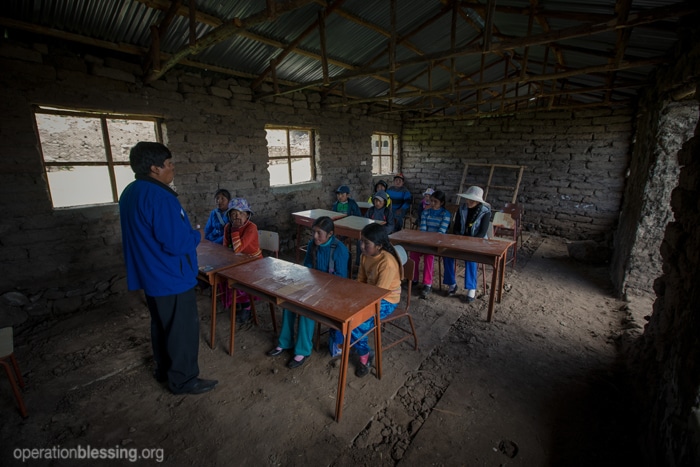 With the school quickly becoming unsafe for the students, Operation Blessing joined forces with the local community to renovate the deteriorating campus. Teams restored crumbling walls, replaced the handful of damaged desks and chairs with new furniture for each classroom, and provided new curriculum, books, toys, games and more for the children.
After the renovations were complete, Brigith's father was amazed at the transformation and no longer felt the need to send Brigith away to a different school. And when OBI discovered the long journey Brigith made every day on foot to get to school, they provided her with a bicycle so she could easily make the trip back and forth to her home.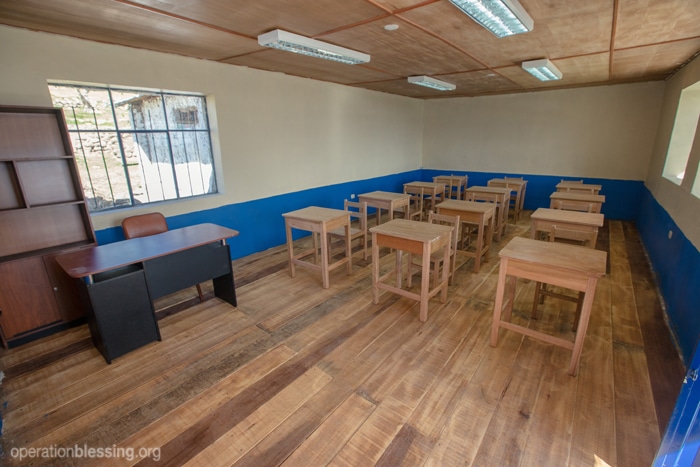 "Thank you Operation Blessing," her father said. "I'm very grateful for what you are doing for my daughter. Now she can come back safely from school."
With her new bike and newly-renovated school, Brigith is excited for the new school year.
"I love my new bicycle. I don't have to walk to or from school anymore and I will get home earlier," Brigith said. "Thank you very much Operation Blessing!"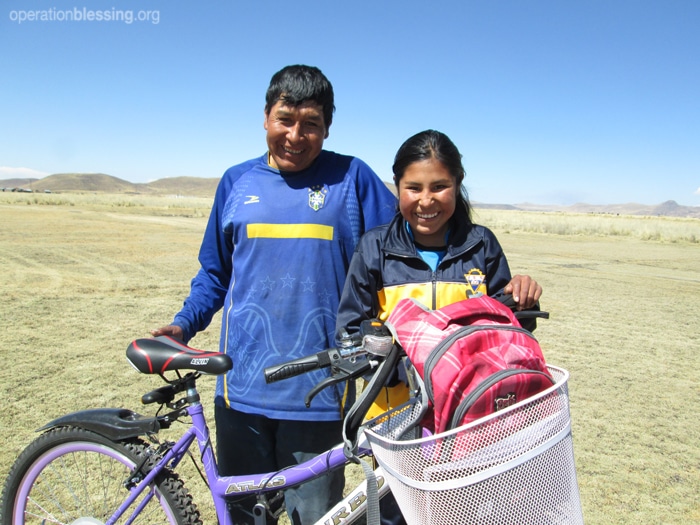 See more photos of the amazing transformation of Brigith's school!
HOW YOU CAN HELP

Your support is critical to providing relief for the hungry, water for the thirsty, medical care for the sick, disaster relief for those in crisis, and so much more.
Click here to make an online donation today
and let your gift make a significant impact in the lives of those who urgently need it.

Print Friendly