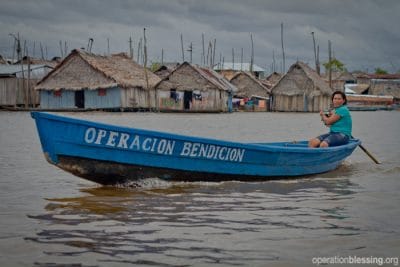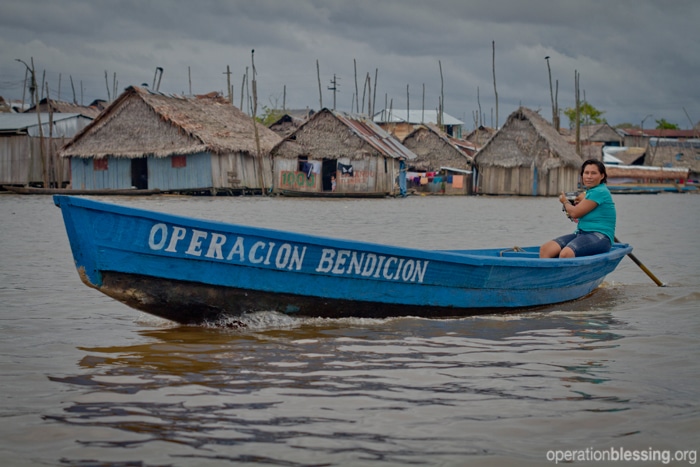 PERU – Bella wanted nothing more than to provide a good life for her three children, with plenty of nutritious food and the opportunity to attend school.
Since she was 14 years old, Bella had run a water taxi service, skillfully navigating the community's river and waterways to transport people from place to place. She also used her boat to take her little boys and several of her neighbors' children to the local Operation Blessing-supported preschool, Mi Chocita. But when her brother borrowed the boat, he overloaded it with supplies and the boat broke apart and sank to the bottom of the river.
Bella was worried that without the boat, she would be unable to work and earn enough to feed her children. So she rented a boat to continue her taxi service, but just a few weeks later it was stolen—leaving her with no way to earn a living and a large debt to repay.
"What worried me the most was feeding my children," she said.
Bella took on odd jobs in an effort to pay her debt and provide meals for her children, but there was never enough. After her daily installments of $5 for the stolen boat, she often had nothing left to purchase food.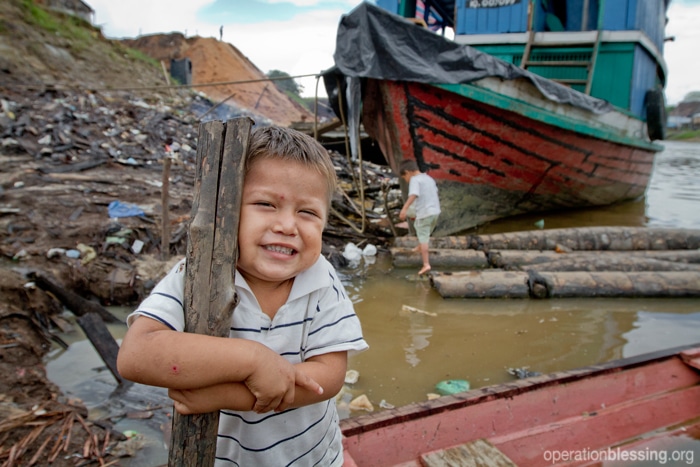 When OB Peru learned that the family had no food and not even a glass of water to drink, teams delivered several weeks' worth of groceries to their home.
"Tuna! We're going to eat tuna!" five-year-old Luis said when he saw the food. His brother, three-year-old Saulo added, "Mom, we have water!"
Then Operation Blessing gave Bella a new boat and motor to restart her business, and even helped her pay off the debt from the stolen boat, giving the family a fresh start.
"This is a blessing from heaven," she said. "Because of your help, I can feed my children. Thank you very much Operation Blessing!"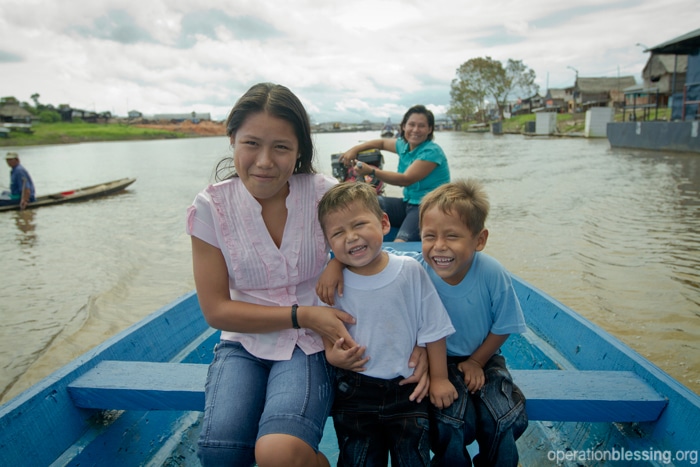 HOW YOU CAN HELP

Your support is critical in helping families fight poverty.
Click here to make an online donation today
and let your gift make a significant impact in the lives of those who urgently need it.