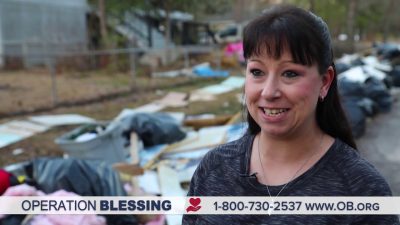 A Boat Was Their Only Way Out…

Hurricane Harvey destroyed single-mother Peggy Ramb's home. Peggy has 3 children, and her youngest, Gabe, has autism. Peggy had no idea what she was going to do. That's when Operation Blessing stepped in to help. Thanks to your amazing generosity, Peggy and her darling children received more than they could have ever dreamed. Watch the video to see them receive your amazing gift!
HOW YOU CAN HELP

Your support is critical in helping families fight poverty.
Click here to make an online donation today
and let your gift make a significant impact in the lives of those who urgently need it.

Print Friendly