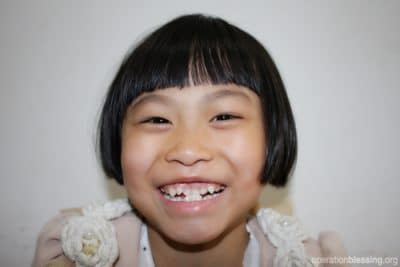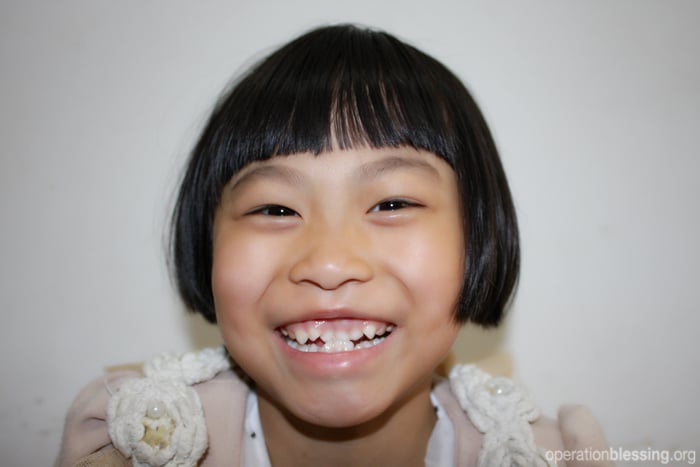 CHINA – When Tingting was born with a cleft palate, her family hoped they would be able to provide her with the surgery she needed to correct the congenital defect before it was time for her start school.
But they live in a small village, renting just a single room for their home. Tingting has two older siblings, and her family also cares for her elderly grandmother. Her father works hard recycling scrap metal in a nearby city, but simply doesn't earn enough to pay for corrective surgery.
So at eight years old, Tingting dreamed of going to school and getting an education, but the societal shame associated with her condition kept her at home.
Then her family learned about Operation Blessing, and before long Tingting finally received the surgery she had been waiting for. Today is learning to speak correctly, and she likes to play with other children in her village now.
"We don't need to worry about her future now," Tingting's father said. "We are grateful for your help. You brought us hope and faith—we will never forget you."
HOW YOU CAN HELP

Your support is critical to providing relief for the hungry, water for the thirsty, medical care for the sick, disaster relief for those in crisis, and so much more.
Click here to make an online donation today
and let your gift make a significant impact in the lives of those who urgently need it.

Print Friendly