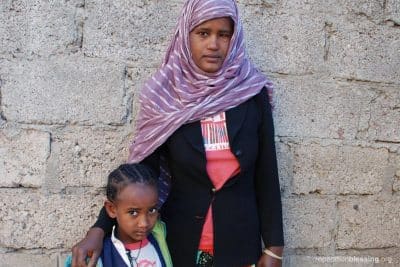 A Legacy of Begging Is Broken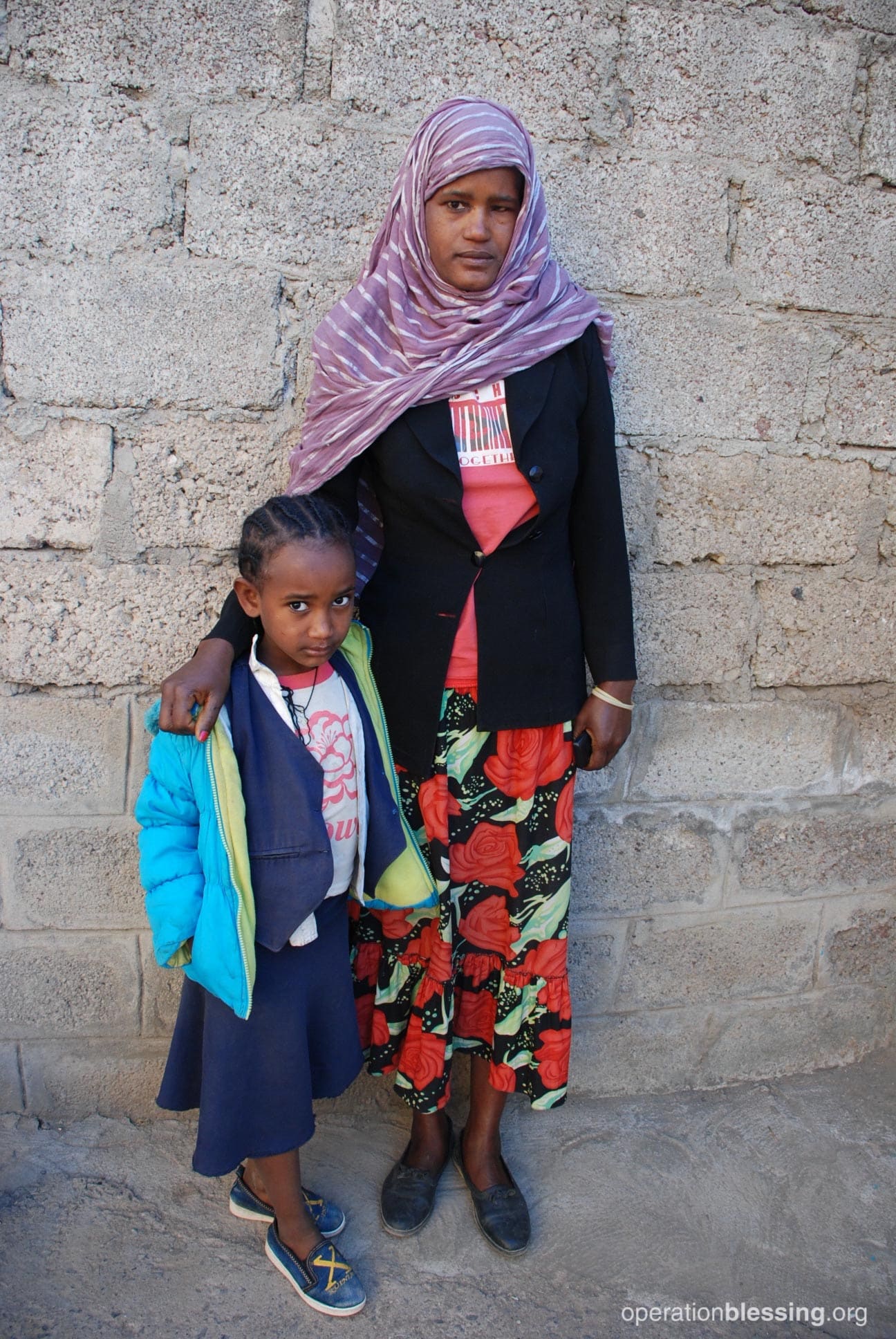 ETHIOPIA – Yitayish's story is one of repeated tragedy, culminating in three generations of women all begging together on the streets of Addis Ababa, Ethiopia.
It all began when Yitayish, then a young girl, became blinded in one eye after an accident while making a basket. Because of this, she dropped out of school. Years later, her mother also began to suffer from an eye issue. Yitayish took her mother to Addis Ababa for treatment, but the operation actually ended up costing her mother what little sight she had.
Fearful that other villagers would consider her blindness a curse and look down on them, Yitayish and her mother remained in the city. Each day, Yitayish would take her mother to a place near a church where she could beg. For a time, Yitayish was able to earn a living as a day laborer by doing laundry and helping at construction sites.
Then tragedy struck yet again when Yitayish was raped at her job. She found herself pregnant and unable to go back to work. Initially, her mother supported them both with her begging. When her baby girl, Mahlet, entered the world, these three generations of hurting women all begged together on the streets. This continued for a year and a half.
Their lives finally began to turn around when Yitayish learned about local Operation Blessing partner, Embracing Hope Ethiopia (EHE). Embracing Hope supports the poorest of the poor, particularly looking out for mothers and vulnerable children. With a goal of preserving families, they economically empower mothers through training and grants, while providing quality, holistic care for the children.
EHE's intervention, with support from Operation Blessing, completely transformed their lives. When Yitayish first arrived at Embracing Hope, her clothes were filthy and she seemed depressed. Immediately, EHE offered intensive counseling, food, clothing, a clean mattress, linens, hygiene items, and medical care.
This support filled Yitayish with hope and encouragement. Meanwhile, Mahlet no longer spent her days in the hot sun on the dangerous streets. Instead, she was nurtured through Embracing Hope's day care center in a safe, cheerful, and fun learning environment.
Over time, Yitayish received training that helped her understand she truly has the power to change her own life. She has gone back to work washing clothes and cleaning, but this time she is earning a good income, enough to support her mother and daughter. She was even able to help her brother start a small business, and she has been saving for the future. Most importantly, her dignity has been restored, and she's gained a new confidence.
Today, Mahlet is a thriving, healthy first grader. Thanks to Operation Blessing and EHE, this family that was once begging on the streets has much hope for the future.
HOW YOU CAN HELP

Your support is critical to providing relief for the hungry, water for the thirsty, medical care for the sick, disaster relief for those in crisis, and so much more.
Click here to make an online donation today
and let your gift make a significant impact in the lives of those who urgently need it.

Print Friendly