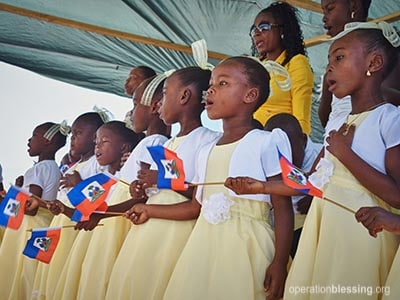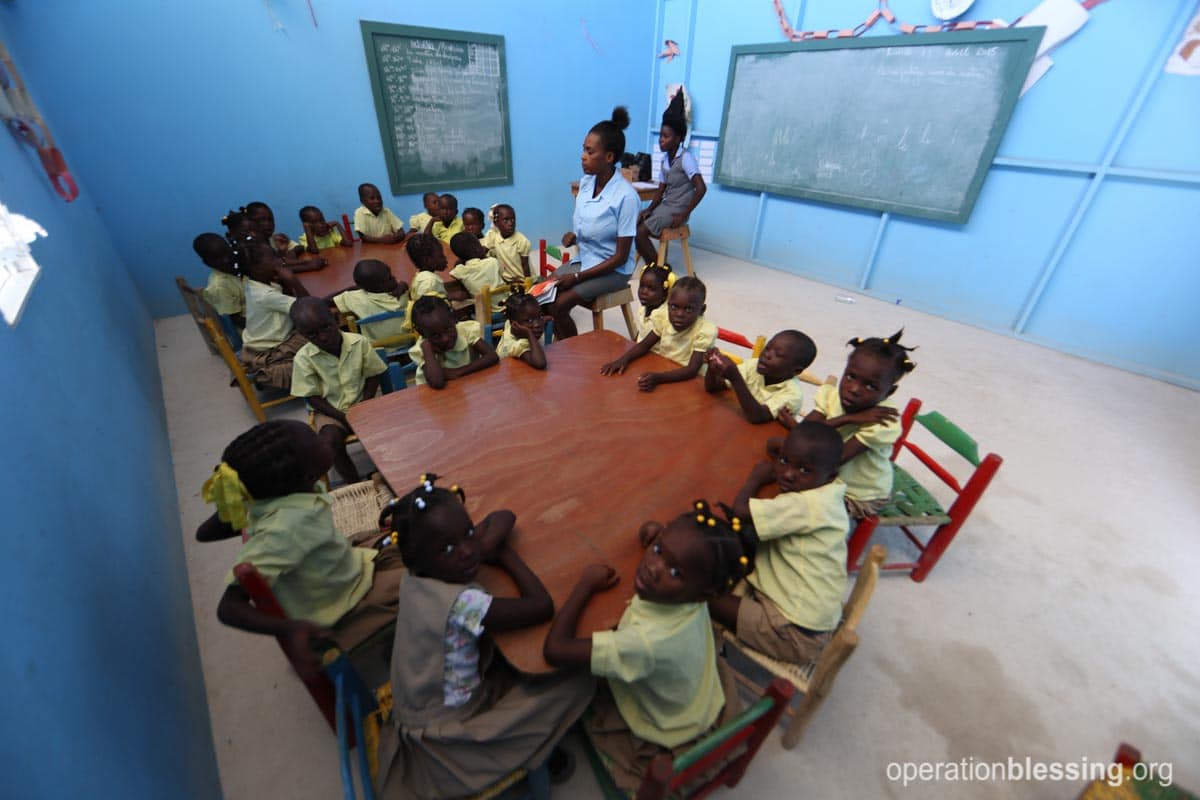 HAITI – Less than a year old, the new building at Ecole Nouvelle Lac Azuei (ENLA) School in Haiti is making a huge impact on the students and families in the community.
With over 190 students and more expected to enroll in the coming months, ENLA is a beacon of hope for the impoverished region — providing education, nutritious meals and safe water for its students. And now, thanks to the additional space, an adult literacy class is now offered for anyone willing to learn.
Many families in the area are thankful for the difference it is making in their lives. One mother of three, Moseline, is able to send all of her kids to school and attend the literacy class for adults — a life-changing opportunity that will help break the chains of generational poverty.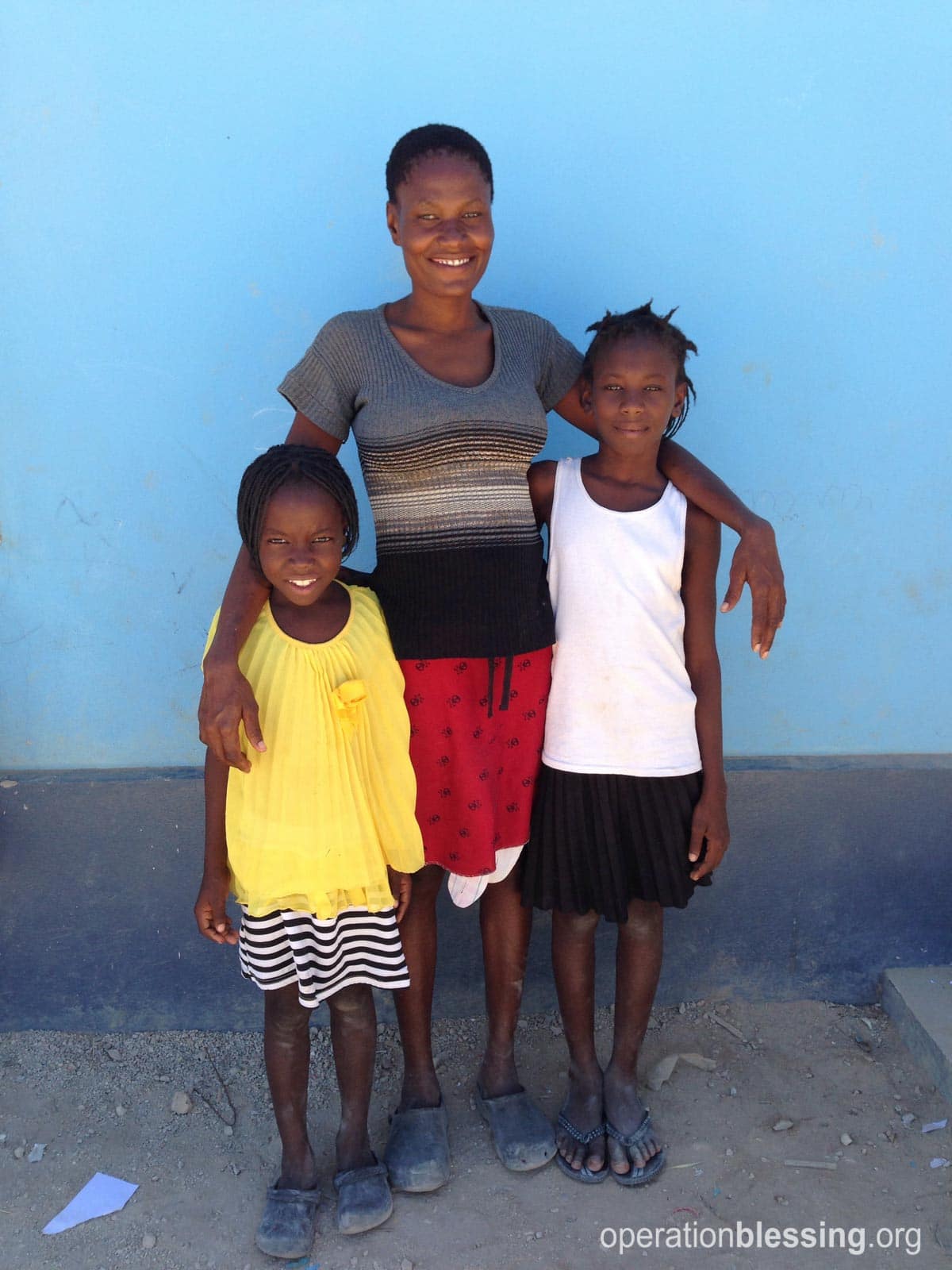 The school, which was built by Operation Blessing and its partners in Haiti, consists of two separate kindergarten and primary school buildings, a kitchen, water cistern, latrines and a food depot.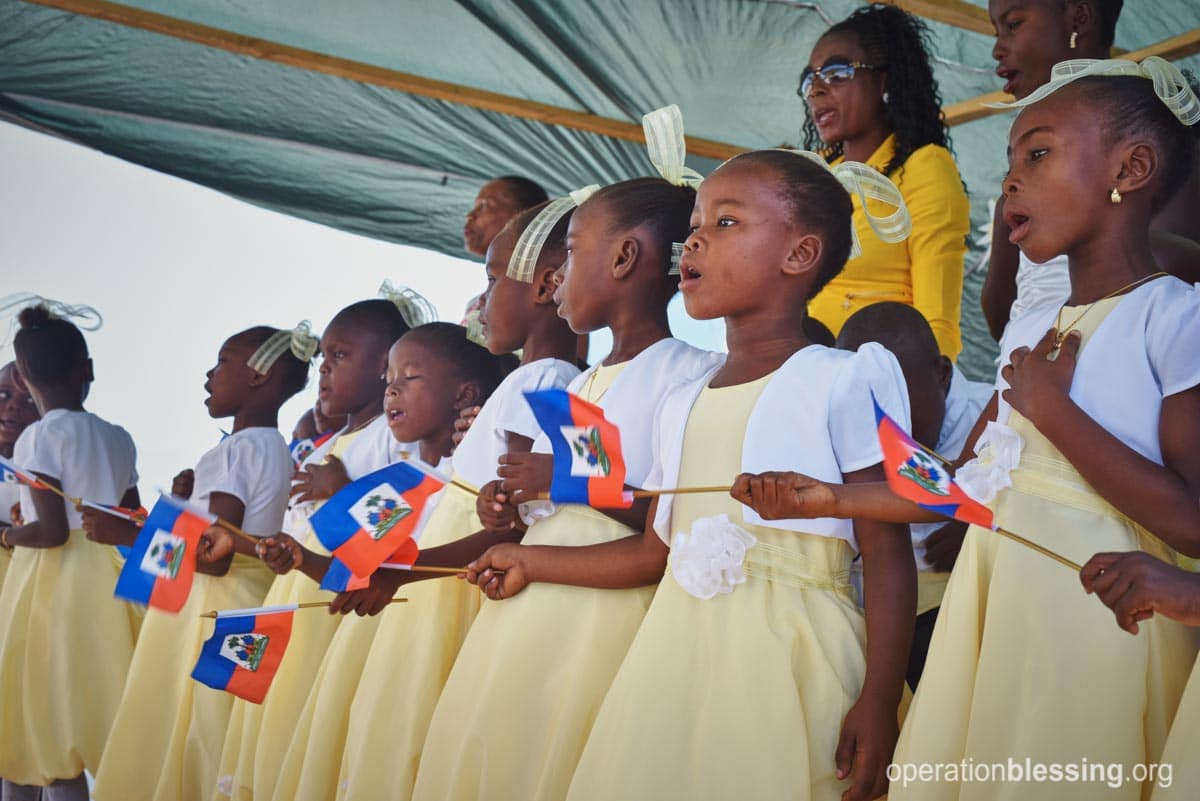 Students receive nutritious meals each day at breakfast and lunch with special attention given to children suffering from malnourishment, and water at the school is 100% safe to drink as it is delivered straight from OBI's well at Zanmi Beni in Port-au-Prince. OBI also furnishes the salaries for all of the teachers and staff, including Moseline who works as a janitor for the school to help provide for her family.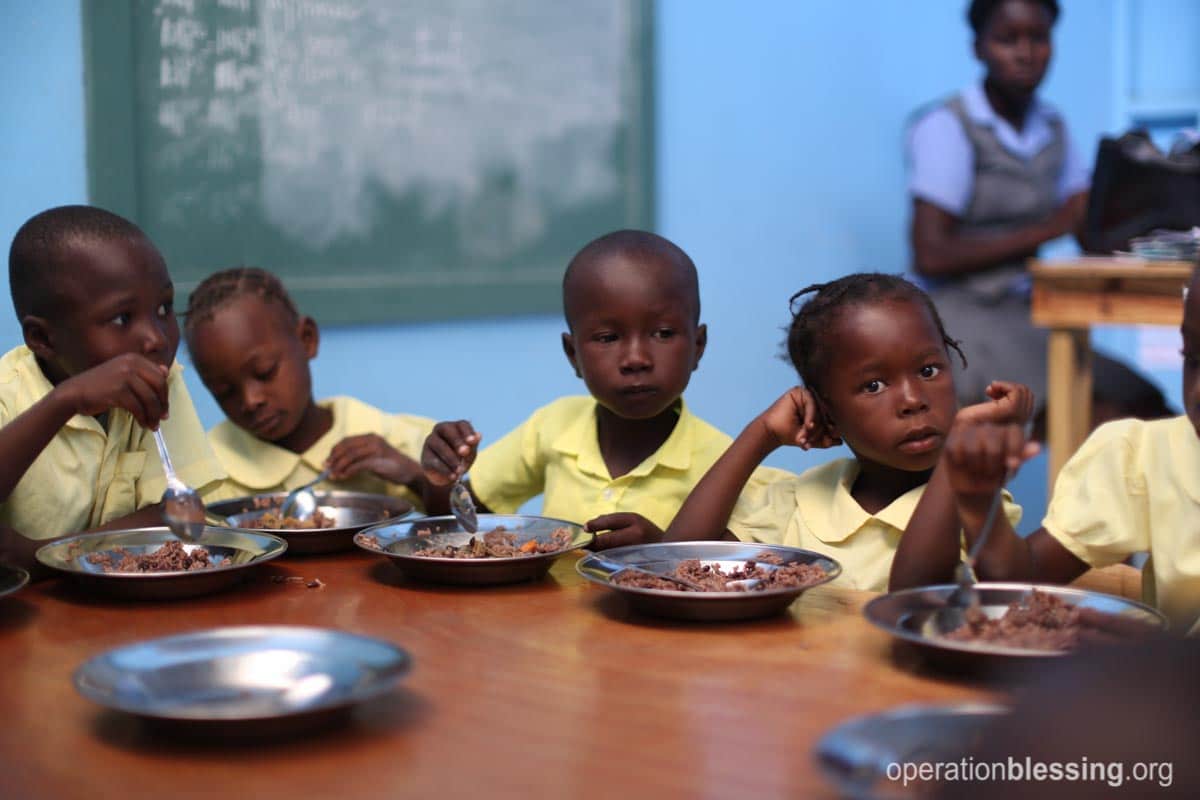 Moseline's eldest daughter, Daphkali was recently given a baby goat an an awards ceremony for being one of the top students in her class — an honor and gift she and her family were very excited to receive.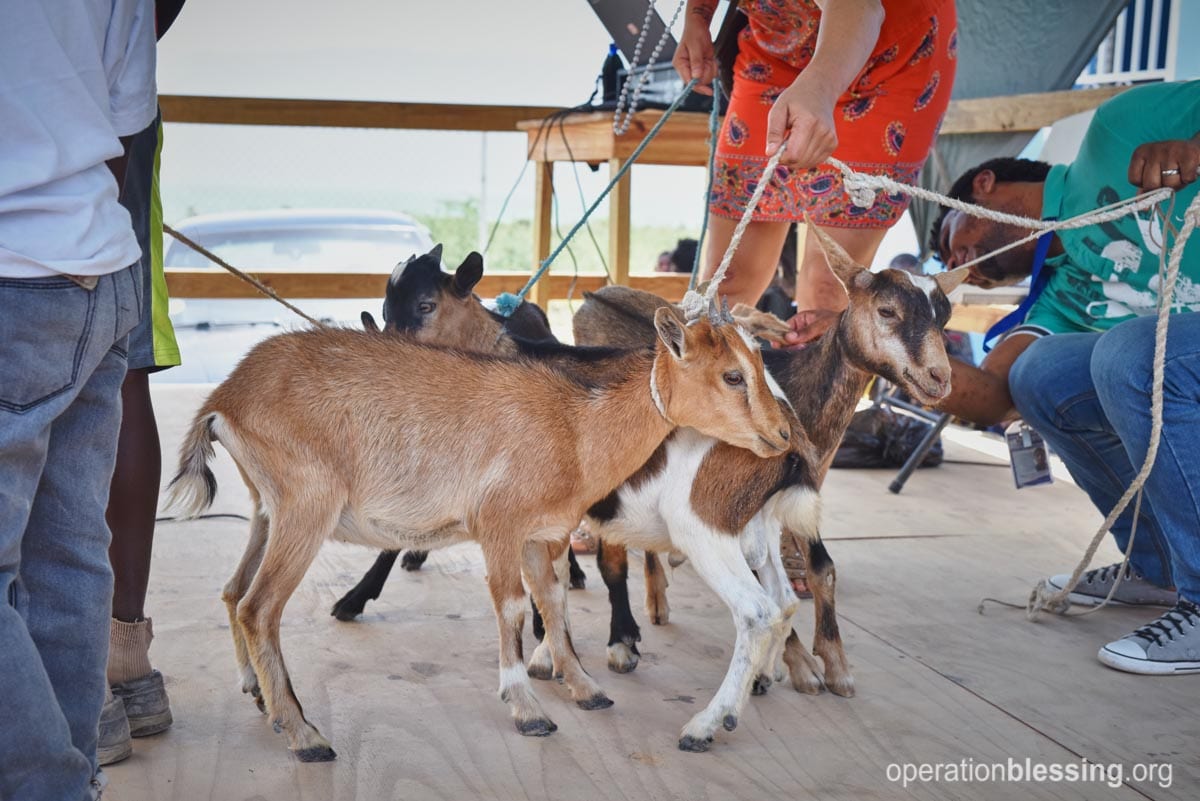 HOW YOU CAN HELP

Your support is critical to providing relief for the hungry, water for the thirsty, medical care for the sick, disaster relief for those in crisis, and so much more.
Click here to make an online donation today
and let your gift make a significant impact in the lives of those who urgently need it.

Print Friendly