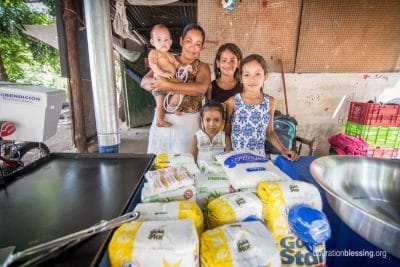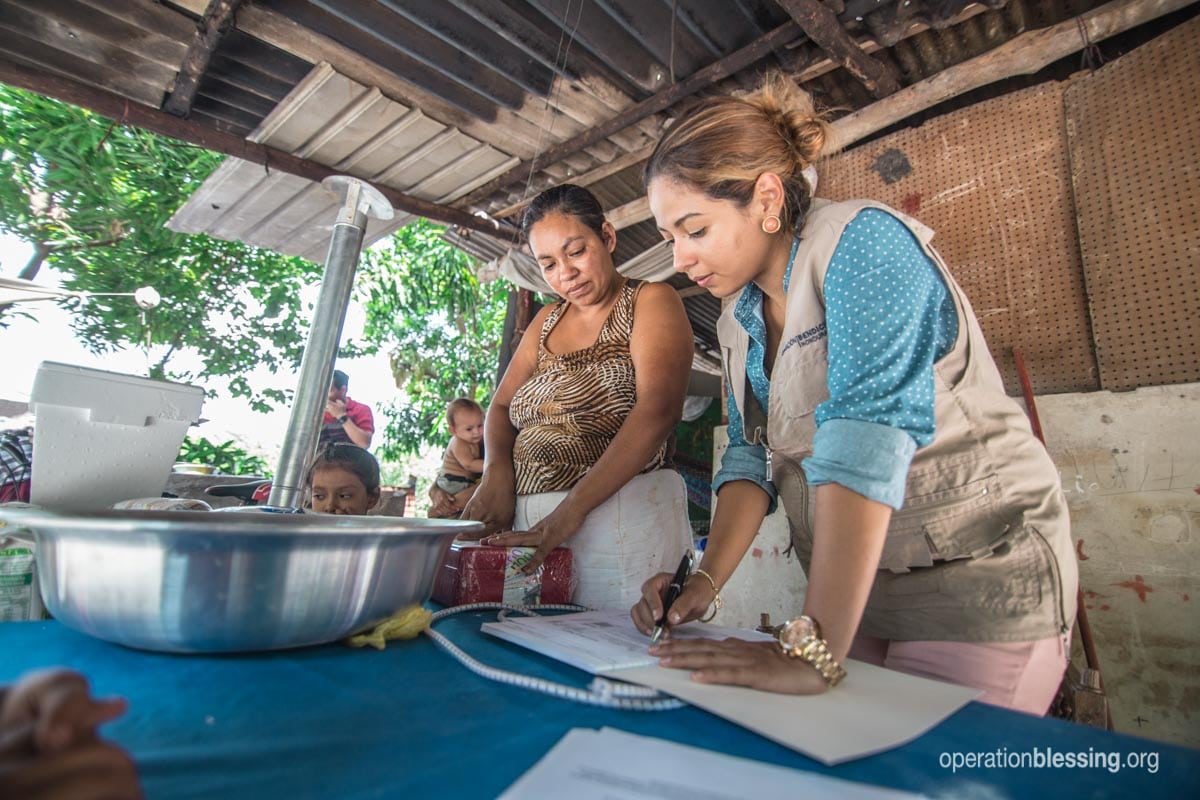 HONDURAS – In a part of the world where steady work is hard to come by, becoming a single mother can make life that much more difficult. After her husband died, Sayda started her own business cooking and selling tortillas so she could provide for her five children. Until recently, Sayda was doing well. However, Sayda's house unexpectedly collapsed, crushing her griddle, her only method of cooking tortillas.
Sayda was grateful none of her family was inside, but when her young daughters asked, "Mom, what are we going to do now?" she had no idea.
Desperate, Sayda traversed her region via garbage truck, since she couldn't afford to pay for transportation. She looked for ways to make money, but even when she did laundry all day, she wouldn't earn nearly enough to provide for her children.
Upon learning of Sayda's situation, Operation Blessing International brought her and her children nutritious food. Sayda was also provided with dough, salt, a new stove and a tortilla-making machine so she could restart her tortilla enterprise. She went from earning less than $5 a day washing clothes to making more than $12 per day with her own talent.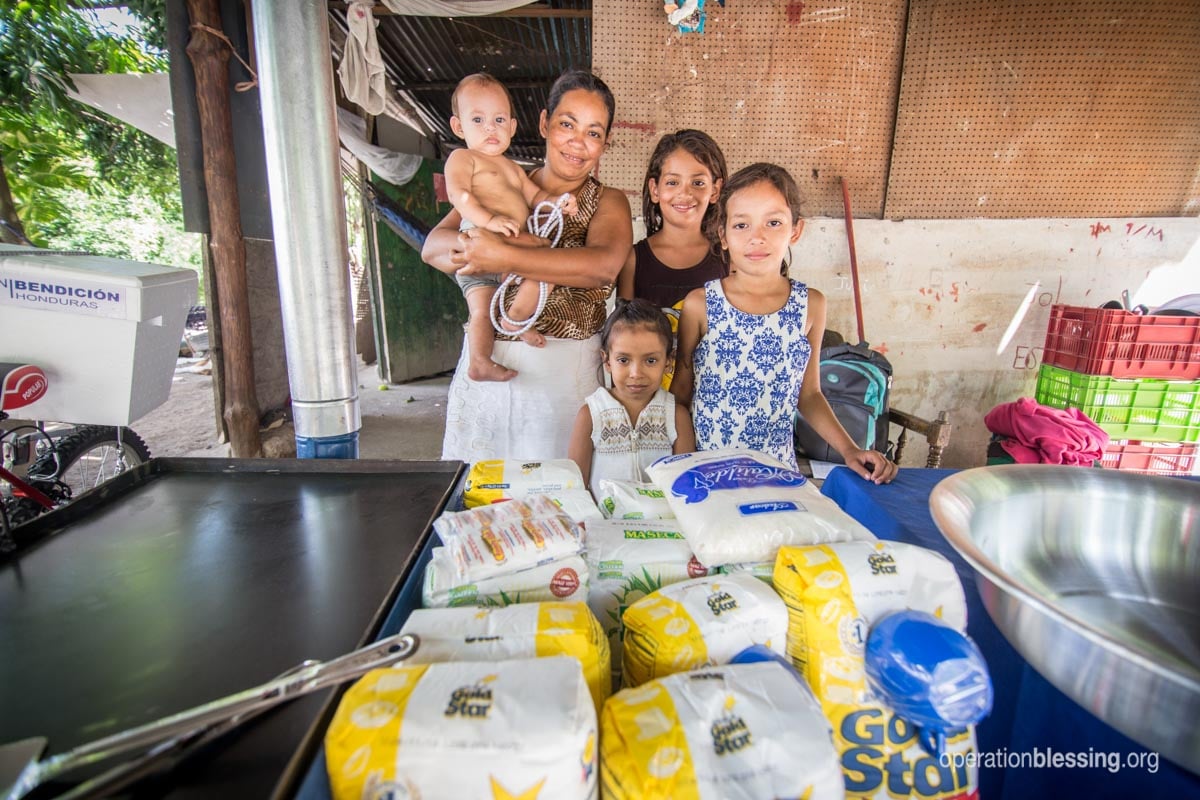 To ensure lasting security, OBI also had a new home built for Sayda and her children. She said, "Today I'm able to stay home and take care of my girls. I'm happy because they are happy. Thank you for this opportunity."
With the help of Operation Blessing, Sayda's entrepreneurial skills will not go to waste. As she continues selling her products to help feed her family, Sayda's tenacity and perseverance will show her children that a safe and healthy future is available with some help and hard work.
HOW YOU CAN HELP

Your support is critical in helping families fight poverty.
Click here to make an online donation today
and let your gift make a significant impact in the lives of those who urgently need it.