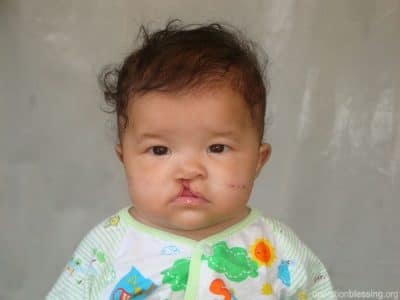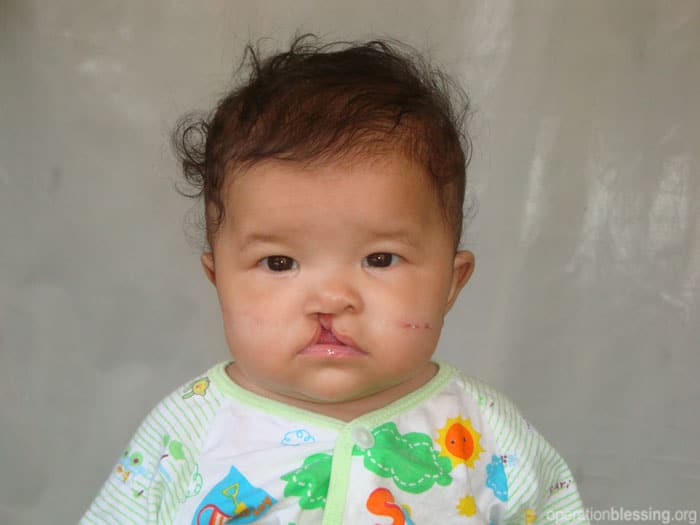 ANG LOEU VILLAGE, Cambodia – When little Leta was born with a severe cleft lip, her family worried about how they would care for her. Due to her condition, Leta wasn't able to swallow properly and feeding was difficult.
Every day the little baby would cry from hunger. Further, her family knew that someday their precious daughter would face societal shame because of her condition. They desperately wanted to help her thrive.
Her mother, Sophea, brought her to a nearby hospital, hoping someone there would be able to repair the cleft. But she was told she would need to take her daughter to the city of Phnom Penh.
But Sophea is a rice farmer, and her family depends on her income for their most basic needs. They simply didn't have the resources to pay for the cost of traveling to Phnom Penh and the necessary surgery.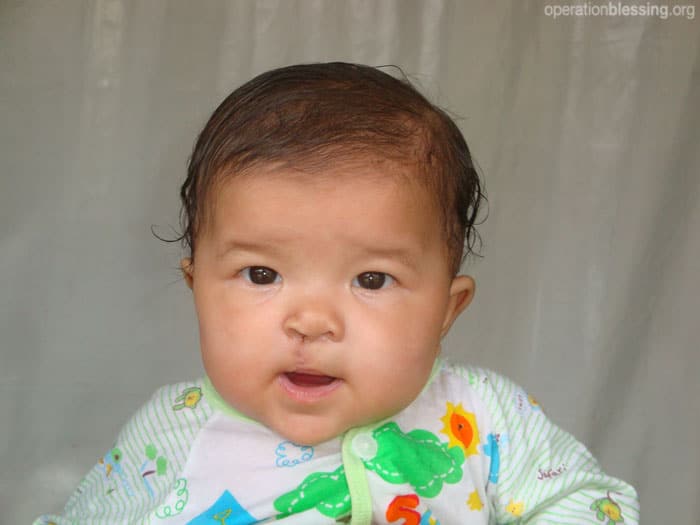 Then Sophea met a young girl who had been helped by Operation Blessing's life-changing surgeries program, giving her new hope for Leta's life. Before long, she brought Leta to Operation Blessing, and the little girl was soon scheduled to receive corrective surgery at no cost to her family.
After a successful surgery, five-month-old Leta is now all smiles.
"Now Leta looks beautiful," her mother said. "Thank you for caring for us while she was in the hospital. Thank you for helping my daughter live a normal life. Thank you!"
HOW YOU CAN HELP

Your support is critical to providing relief for the hungry, water for the thirsty, medical care for the sick, disaster relief for those in crisis, and so much more.
Click here to make an online donation today
and let your gift make a significant impact in the lives of those who urgently need it.

Print Friendly