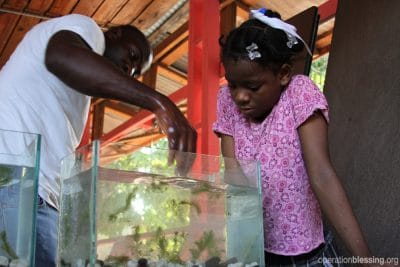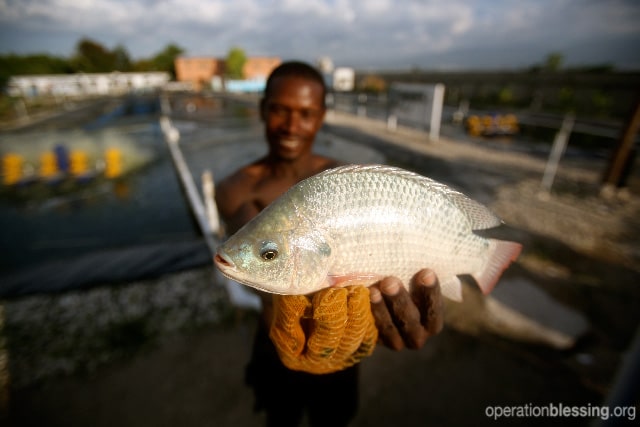 HAITI – I love the gospel stories about Jesus feeding the multitudes. When faced with a hunger crisis, Jesus gave thanks, prayed and multiplied a few fish and loaves of bread into enough to feed thousands. Those stories seem so fitting, even today, as we struggle in a world hungry for food and starving for God. Operation Blessing is striving to emulate the teachings of Jesus by utilizing lessons learned from the miracle of the loaves and fishes.
Haiti is the hungriest place I have ever been. It's rare to see an overweight person there and most children are raised on a skimpy diet of rice and beans. Lack of protein causes a variety of health and learning problems and is a major factor in perpetuating poverty.
Haitians love but cannot afford fish. Inland lakes are fished out and accessible inshore ocean waters have been ravished by generations of desperate fishermen.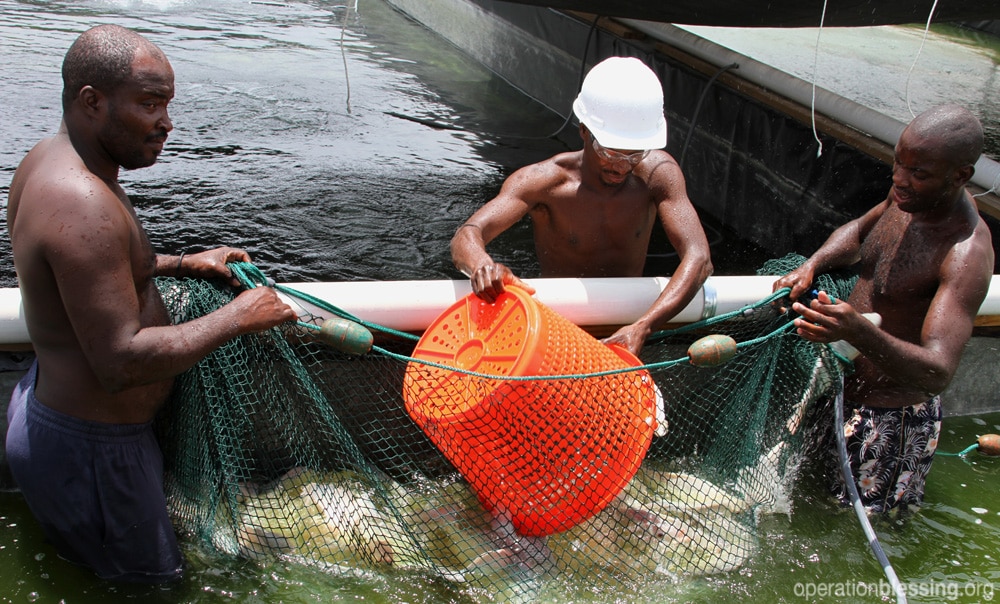 About two years ago we decided to start a fish farm in Haiti (see story on pg. 12 of August Blessings. At first, our vision was to provide fresh fish for the children in our care–and if successful–expand and build a hatchery to teach aspiring Haitians about fish farming. We didn't have much money to start with but gave thanks for what we had and prayed that God would grant us favor, send experts our way and multiply our resources. It worked!
Last year we harvested over 50,000 pounds of fresh fish and completed our tilapia hatchery, which is now producing hundreds of thousands of fingerlings per month. We are working with partners who are planting our fingerlings in ponds and reservoirs all over Haiti. We are also providing technical advice and designing fish farms for others.
To all of you who faithfully support Operation Blessing, please know that you are a huge part of a "modern day loaves and fishes miracle."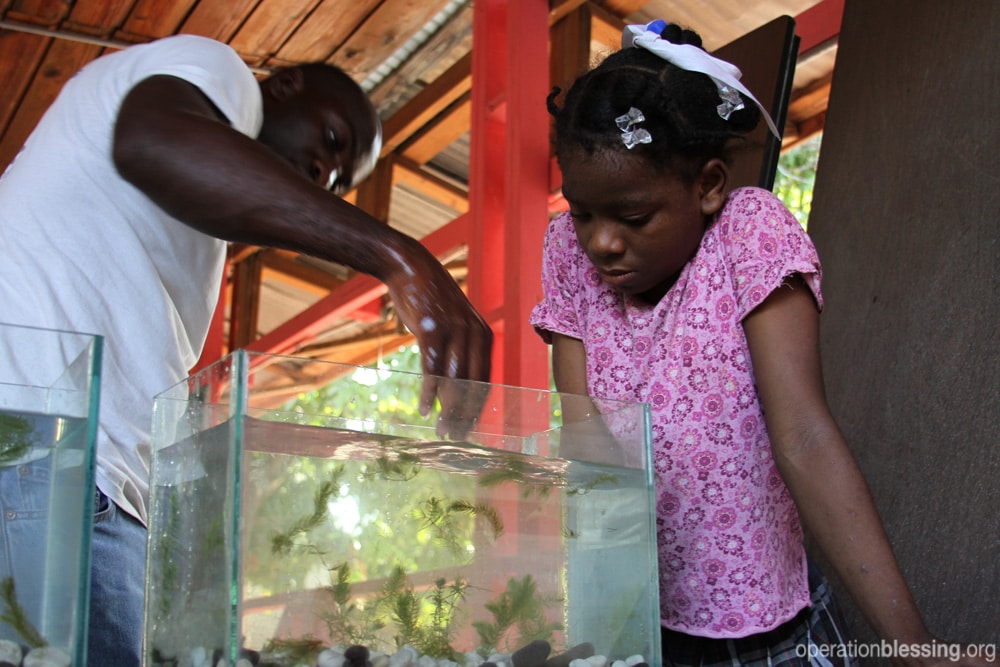 HOW YOU CAN HELP

Your support is critical in helping families fight poverty.
Click here to make an online donation today
and let your gift make a significant impact in the lives of those who urgently need it.