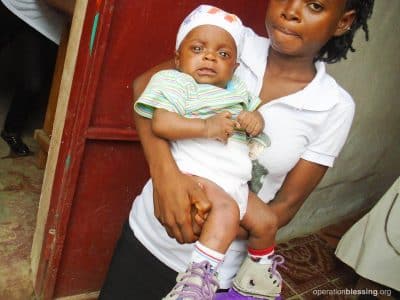 Sound Advice Heals a Foot and a Family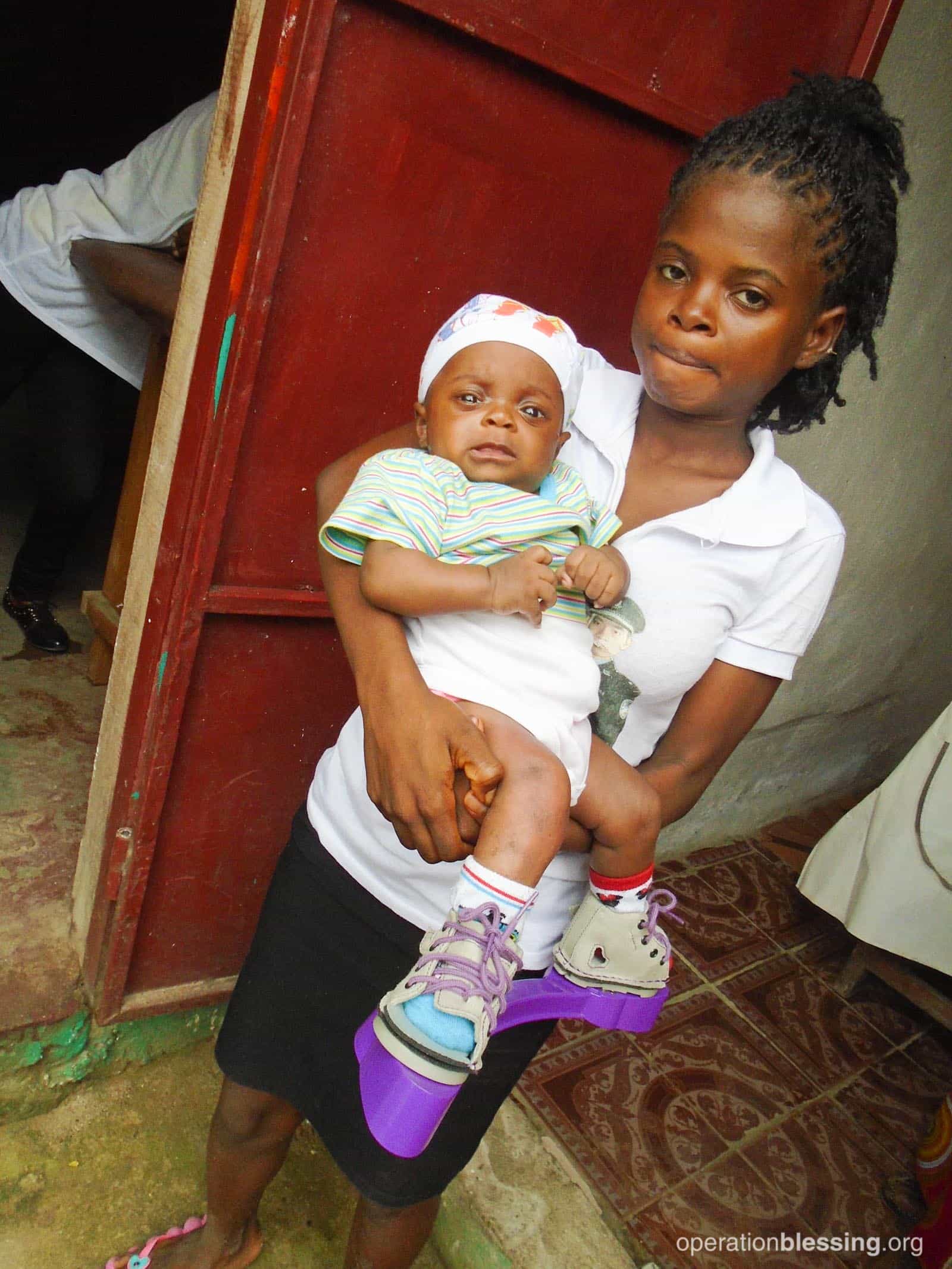 LIBERIA – Sometimes bad advice can come with tragic consequences. For young Isaiah in Liberia, bad advice concerning his clubfoot tore his family apart and almost left him completely abandoned.
Because of children like Isaiah, Operation Blessing partners with MiracleFeet and their local affiliate in Monrovia, Liberia, Faith Clinical Orthopedic Rehabilitation Center. FACORC regularly takes to the streets to educate individuals and communities about clubfoot and clubfoot treatment. Although much progress has been made in teaching Liberians about this common birth defect, stories like Isaiah's remain all too common and illustrate that there is still a long way to go.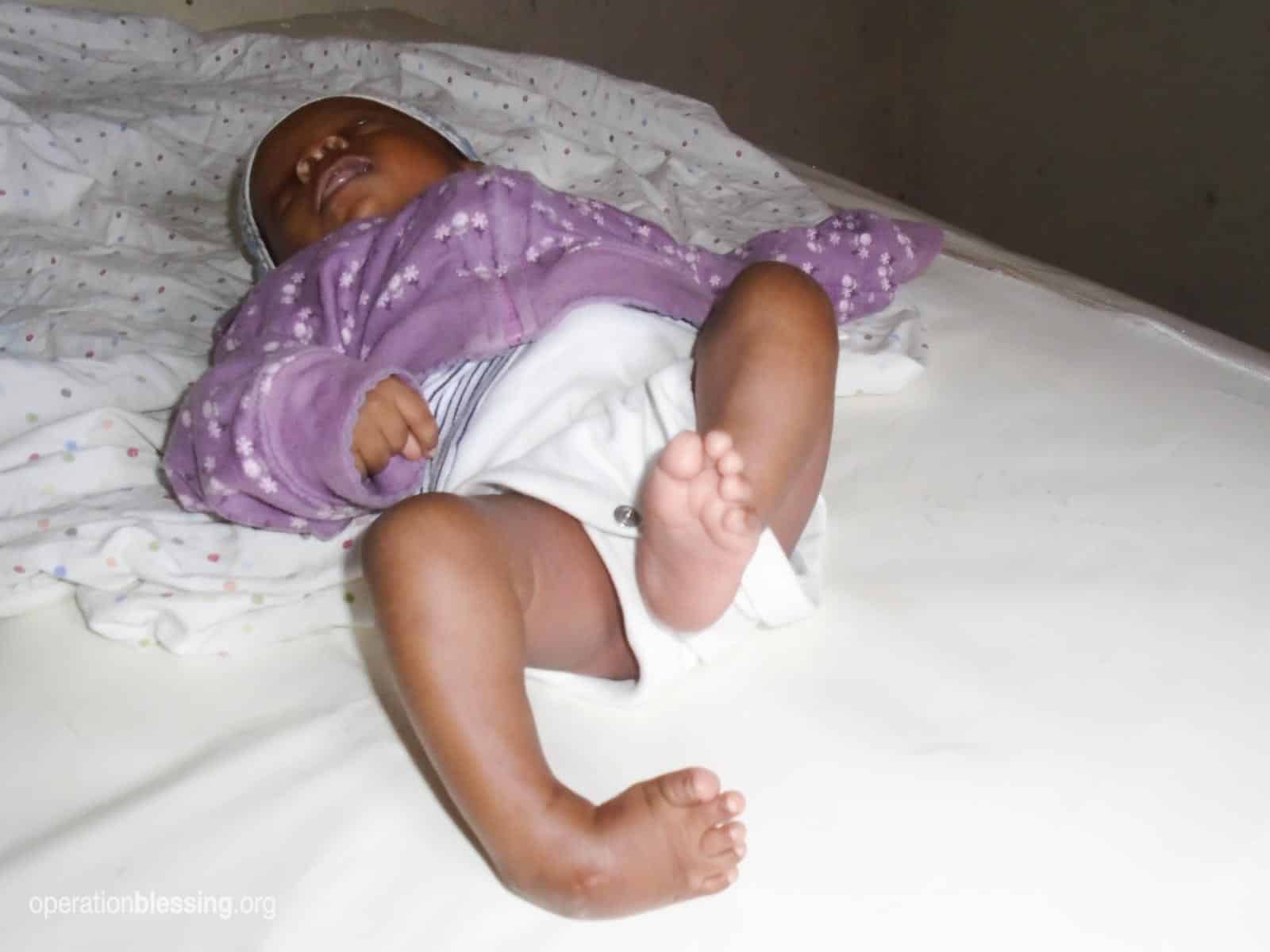 Just a few months ago, Isaiah entered the world with clubfoot. His father was so distraught that he abandoned Isaiah and his teenaged mother, Sarah, leaving them vulnerable to a lifetime of neglect. Alone, afraid, and subjected to humiliation by those around her, Sarah entered a deep despair wondering what she could do.
Fortunately, Sarah met a neighbor named Finda, whose daughter had been successfully treated for clubfoot several years earlier. Offering sound advice, Finda shared her daughter's story and encouraged Sarah to take Isaiah to the FACORC clinic sponsored by OBI and MiracleFeet. Finda even went so far as to travel with the young mother and child to their first appointment.
Isaiah's foot responded well to the treatment. After three rounds of casting, his father saw the difference it made and began to have a change of heart. He accompanied Sarah and Isaiah to their next appointment. Full of remorse for his behavior, he told the staff, "It was due to wrong advice from my friends and family members that I neglected my wife and son. I love them both."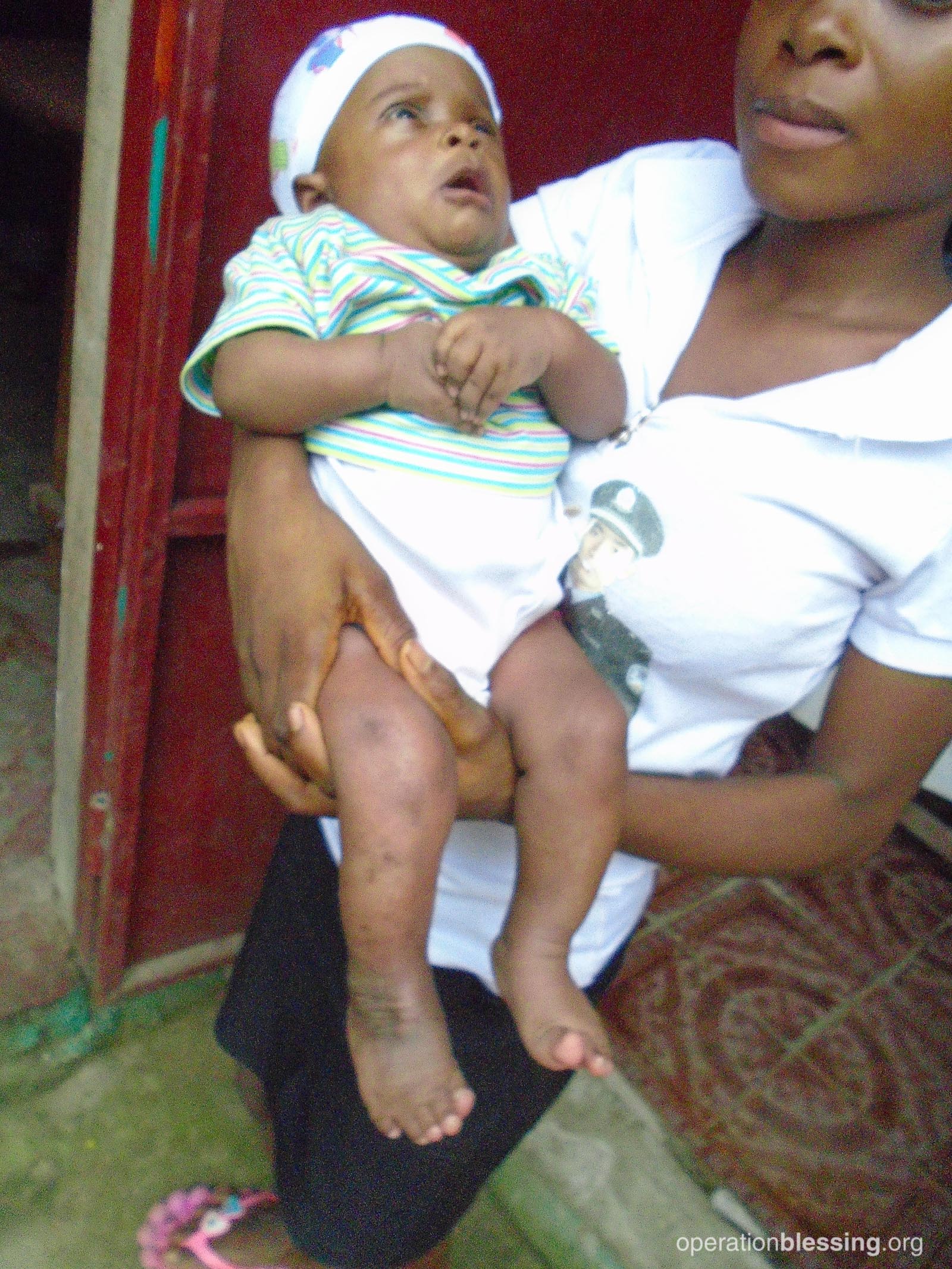 The family has now been reunited. Isaiah is safely into the bracing phase of his clubfoot treatment and healing nicely. They understand firsthand the difference that proper education and sound advice can make for clubfoot parents. MiracleFeet and Operation Blessing anticipate that Isaiah's family will now become vocal advocates of clubfoot treatment and help fight the stigma of the birth defect in their area.
Thanks to the generous support of people like you, Operation Blessing is pleased to partner with MiracleFeet and FACORC as they continue to wage the battle for clubfoot education and treatment in impoverished countries like Liberia.
HOW YOU CAN HELP

Your support is critical to providing relief for the hungry, water for the thirsty, medical care for the sick, disaster relief for those in crisis, and so much more.
Click here to make an online donation today
and let your gift make a significant impact in the lives of those who urgently need it.

Print Friendly