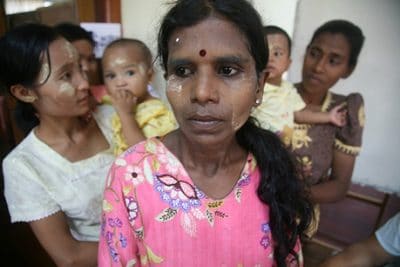 Aid worker: "It is a crime against humanity"
MYANMAR – Aid workers do not only provide relief goods, but we also have the duty to fight for the protection of the suffering people we serve. All too often we are kept silent over the sensitivities of speaking out against oppressive and corrupt governments in case we endanger ourselves, the project or the people we are assisting. This morning I left Myanmar and can now talk openly about the things I saw.
When I first arrived in Myanmar 9 days ago we were able to quickly organize a team of local volunteers and begin emergency food distributions. The first day we managed to get into the Irrawady Delta region and reach cut-off communities using dugout canoes to deliver rice, plastic containers and water purification tablets.
The communities we were reaching were devastated. Many of the children were already sick with diarrhea and needed medicine. We told them we would be back the following day with more supplies. But the next day, as we headed back toward to Delta region, we were stopped at a military checkpoint and told to turn around. No foreign aid workers were allowed to pass through and our local team was not allowed to go in alone to deliver the supplies. We were told that we could donate the supplies to the military and they would distribute them for us. After hearing stories of where military aid was going, this was not an option.
You don't have to go far to find suffering cyclone victims and fortunately we were able to distribute to a community closer to the city that day. But it was terrible to think of the village we had wanted to serve, especially the children we had brought medicine for. All that day we ran into other aid groups who had experienced the same thing. Foreign Medical agencies with trucks full of medicine and volunteer doctors had been banned from reaching victims and truckloads of food bound for hungry mouths were turned away.
By closing access to the Delta region that day, the military rulers committed a horrific violation of human rights that has been ongoing every day since. In my opinion, the formation of that roadblock was a crime against humanity.
With the Delta region closed to foreigners, international agencies have had to be creative.
One of Operation Blessing's trademark relief initiatives in disaster settings like these is to first ask, "What are you needs and how can we help?" Next, we strategize and coordinate efforts through locals, churches and other in-country partners – people who have access to those in need and the ability to provide quick and effective relief.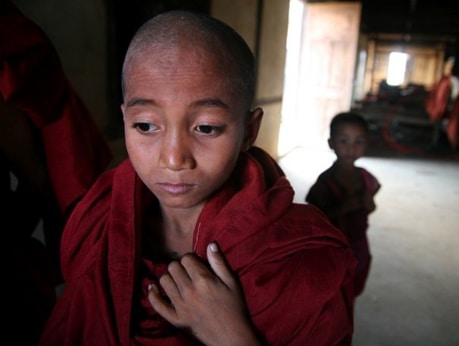 Operation Blessing has hired local teams to get aid into the hardest hit areas. Because clean water is one of the greatest needs facing cyclone victims, we have already begun to meet that need by purchasing 40 diesel generators which will provide electricity to deep water wells and give villagers clean drinking water. We're also supplying 3 month's worth of fuel.
To help combat the growing number of infections and diseases, such as respiratory illness, skin infections, diarrhea and more, OBI has also hired mobile medical emergency teams made up of local doctors, nurses and pharmacists and is supplying them with wages and medicine for the next 3 months.
Helping people in need is not rocket science, but it does require some training or it could be dangerous and ineffective for both the victims and the aid workers. Every hour that passes since the cyclone hit is an hour closer to death for victims that are not receiving help.
Since the introduction of the checkpoints, the city has been filling steadily with foreign workers who went through the frustration of trying to get a visa and are now having to sit in the city waiting for the doors to open.
Aid has been trickling into the Delta region, even at the hands of the government, but where that aid is going is the worrying thing. A Myanmar worker with one of our medical teams returned from one of the hardest hit areas with some horrific stories. He said one village they worked and slept in was "like being in hell." He had difficulty sleeping because the villagers were screaming in terror all through the night.
"People are finding dead bodies even at night and having nightmares," he told me. But he also said that the government is being "selective" in who they give aid to.
By utilizing locals, however, OBI is able to access these otherwise restricted areas to foreign aid workers – and even ignored by Myanmar government and military officials – to get the relief in.
Right now, the monsoon rains are soaking the victims, leaving them cold and damp. Combine this with an already weak immune system due to malnutrition and they are open to respiratory illness. Then take clean water out of the equation and people begin to suffer from diarrhea. All of these things combined kill quickly.
It will be impossible to know how many people died because they did not receive aid…but OBI is doing our part to reach as many as possible. When all 40 generators get in place, we'll be able to provide clean water to an estimated 20,000 people a day.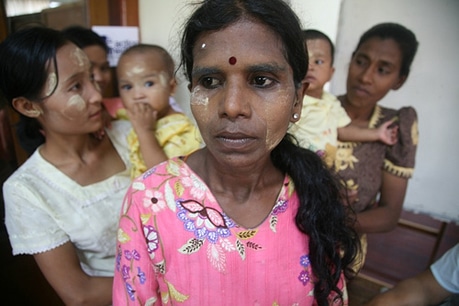 Our local medical teams will be on the ground five days a week, providing primary healthcare and medicine to an average of 200 victims a day. In 3 month's time, our teams anticipate reaching an estimated 60,000 people with critical, lifesaving medical care.
Leaving Myanmar this morning was a sad experience for me. I have worked on disasters in the past where governments have been too proud or afraid to allow in aid, but I've never seen anything of this scale. With the unofficial death toll approaching 200,000, most aid workers on the ground are in agreement that without immediate intervention the death toll could easily exceed that of the 2004 Tsunami.
We all pray, "something will happen" to change the posture of the Junta very soon…but in the meantime, Operation Blessing is working tirelessly and strategically behind-the-scenes to prevent as many innocent people as possible from dying needlessly.
HOW YOU CAN HELP

Your support is critical to providing relief for the hungry, water for the thirsty, medical care for the sick, disaster relief for those in crisis, and so much more.
Click here to make an online donation today
and let your gift make a significant impact in the lives of those who urgently need it.

Print Friendly