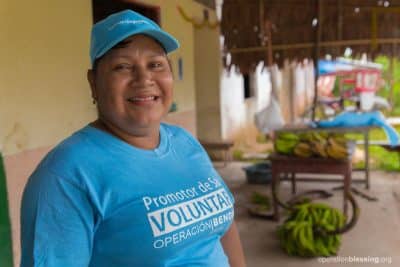 An Amazing Opportunity to Serve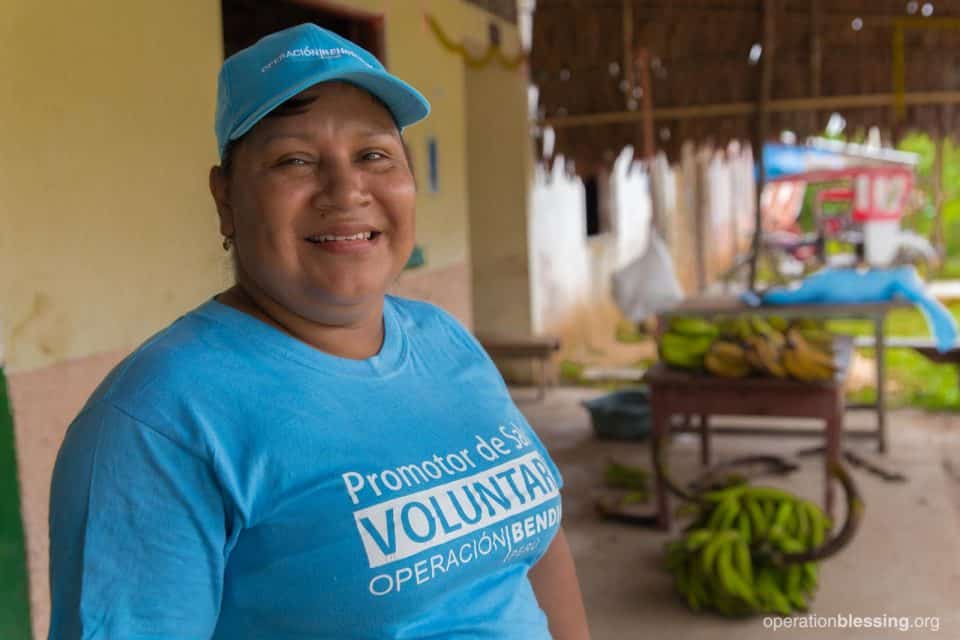 PERU – Once upon a time, Juanita dreamed of living an extraordinary life. But after she finished school, financial concerns kept higher education and many other opportunities beyond her reach. That is until Operation Blessing supporters like you opened the door to an amazing opportunity for her.
Juanita lived what she considered to be a fairly "common" life in Padrecocha, Peru. Her husband worked as a bricklayer while she sewed clothing for a living, raised her four children, and otherwise went about her daily routine. But even then, she always looked for chances to help those around her, and she won the admiration of her neighbors due to her willingness to serve.
When Juanita heard about an opportunity to be trained by Operation Blessing as a Community Health Worker, she jumped at the chance to learn new ways to bless those around her. She said, "When I attended the meeting…I felt so much joy in my heart and knew that something very amazing would happen."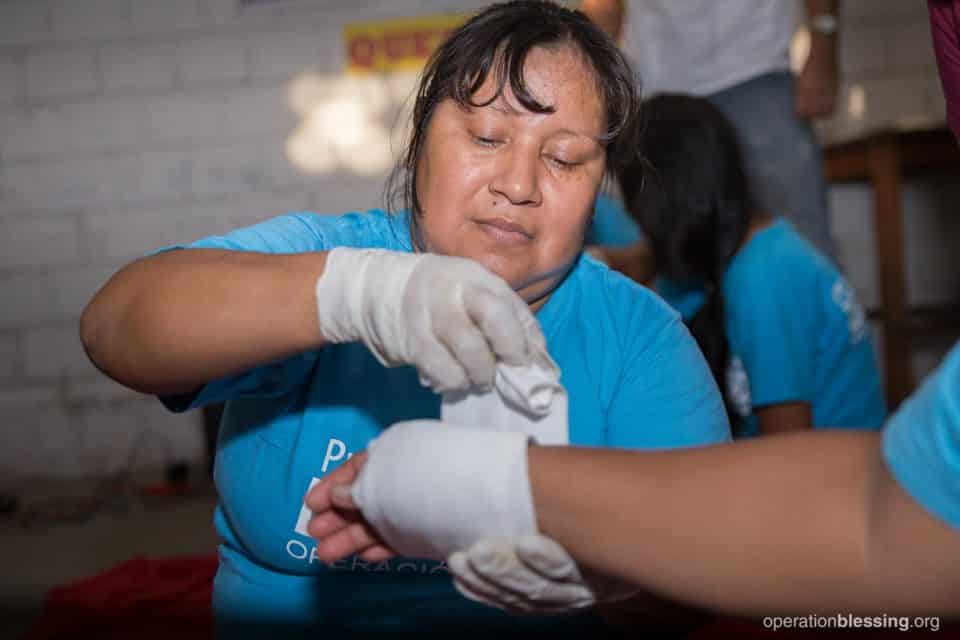 Following the very first meeting, she was so excited that she became an active recruiter and went door to door inviting 25 friends and relatives to also be a part of the Community Health Workers program. To this day, ten of them remain involved.
Juanita knows firsthand the needs and problems in her poverty-stricken community. Surrounded by jungle, many in Padrecocha lack basic necessities like proper nutrition and medical care. So she understands just how vital this volunteer program is.
A year has now passed, and Juanita has faithfully attended every single one of the training sessions and consistently demonstrated responsibility, dedication, and enthusiasm. Weekly, Juanita and the other trainees learn important lessons in health care and first aid to allow them to serve as frontline medical responders in their neighborhood.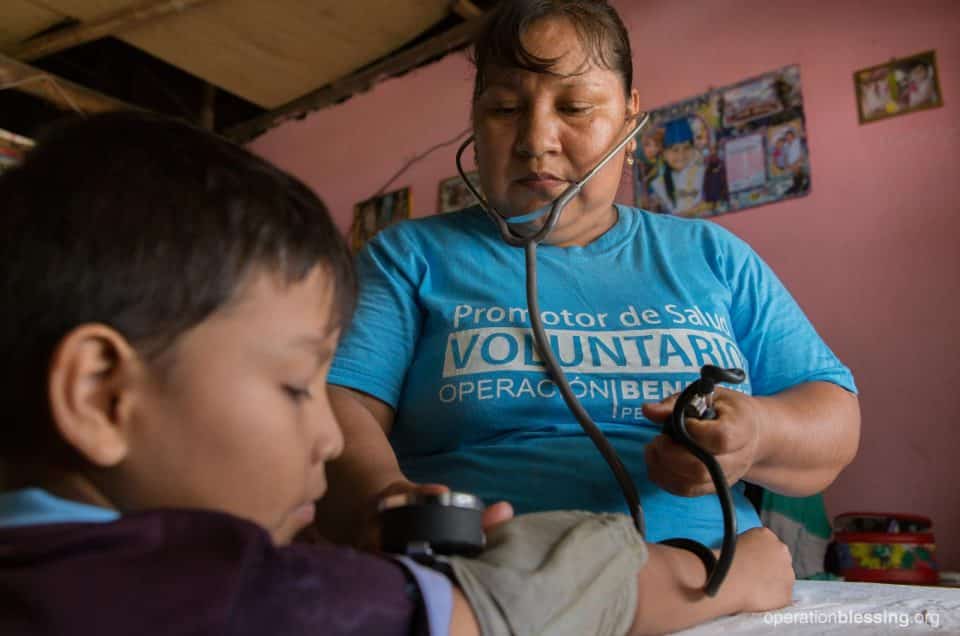 "Being a community health worker has been the best decision I made," Juanita said. She enjoys putting her new knowledge to work as she helps her community by providing basic medical services including prenatal support, administering vitamins to school children, promoting OB Peru's cervical cancer screening program, and offering home visits to her neighbors.
One neighbor named Maria said, "My son was recently struck with a severe stomach pain and had a high fever. Juanita helped me by providing aid to my child…. I know I can always count on her."
Because of Operation Blessing supporters like you, Juanita no longer lives a "common" life. Instead, she goes above and beyond the ordinary every day in serving those around her. "I am very grateful to Operation Blessing for everything they have done in my life…for trusting me and teaching me that I am valuable and important to others," Juanita said.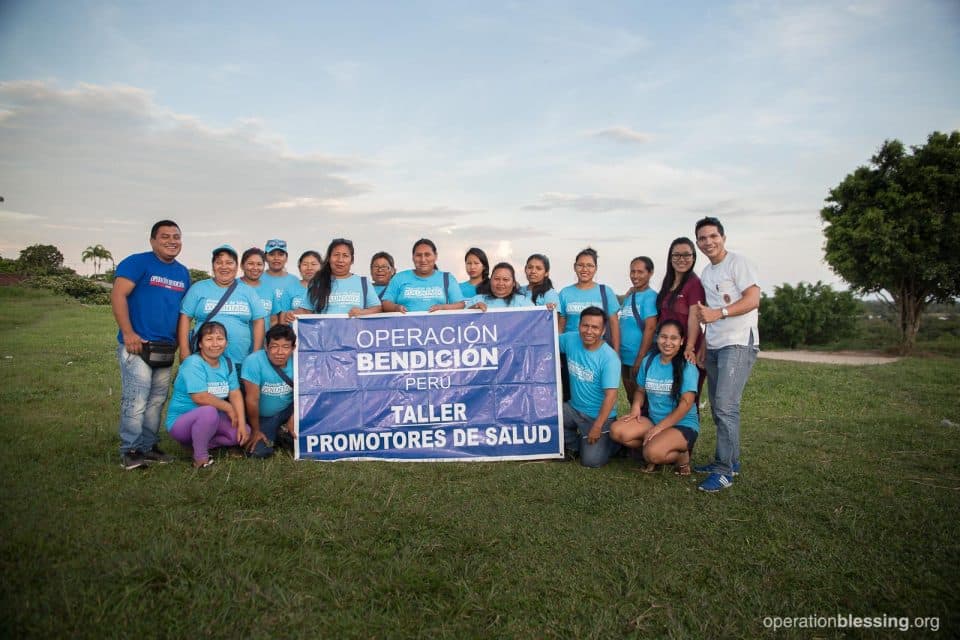 Her amazing attitude shines through in all she does, and in the fact that she finds such joy and fulfillment in her volunteer role. Juanita serves as an inspiration to her community, and to us as well. Thank you for empowering this dedicated volunteer and so many others like her around the world to provide blessing and light to their communities.
HOW YOU CAN HELP

Your support is critical to providing relief for the hungry, water for the thirsty, medical care for the sick, disaster relief for those in crisis, and so much more.
Click here to make an online donation today
and let your gift make a significant impact in the lives of those who urgently need it.

Print Friendly