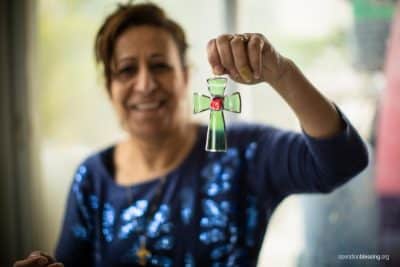 The Art of Recycling Glass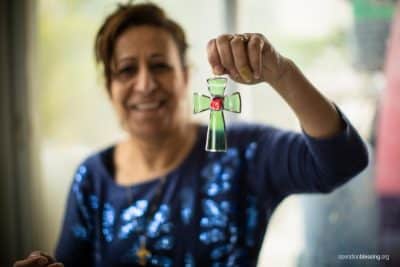 ISRAEL – For many years, Sawsan has taken glass shards and turned them into works of art in the Holy Land. But, financial struggles made it difficult to expand the business in order to truly support her family.
Using soldering tools, glasscutters and more, Sawsan and her sister transform recycled bottles into colorful angels, crosses and more! They turn trash into priceless treasure.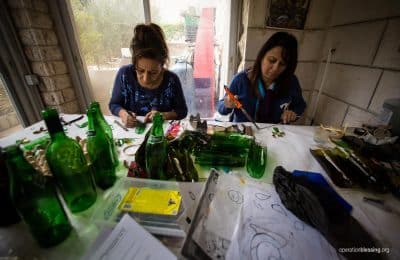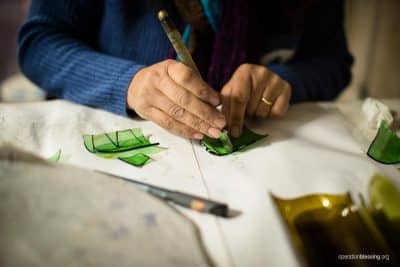 "We support our families," Sawsan said. "We need the money we earn. We like our work, of course, but also we must work."
The sisters needed help, and that is when they met Operation Blessing. OBI immediately saw how hard Sawsan and her sister worked and jumped in to help the artisans. With additional resources, the business has renewed purpose and products.
"With the help of Operation Blessing, I can do what I dream about all the time," Sawsan said, grateful to be able to provide a better future for her family. "Thank you for this opportunity."
HOW YOU CAN HELP


Your support is critical in helping families fight poverty. Click here to make an online donation today and let your gift make a significant impact in the lives of those who urgently need it.