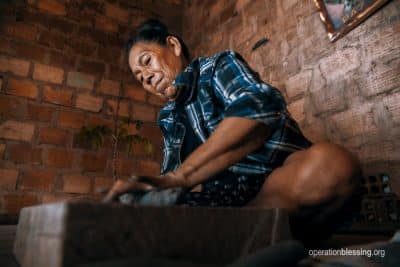 Molding Something Beautiful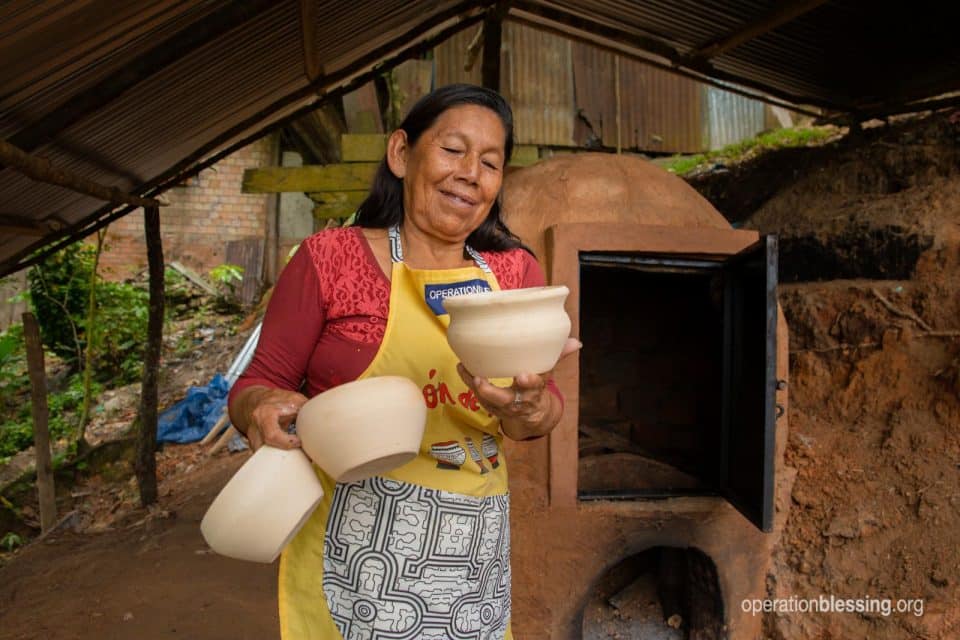 PERU – Juana has dedicated her life to creating pottery and ceramics in her Amazonian community. However, when she began providing for her grandsons, she struggled due to lack of supplies and poor quality equipment—equipment that endangered her health.
Much like generations before her, Juana finds clay in the area surrounding her village. She molds it into pots, bowls, vases, piggy banks, and other useful and beautiful items. She and her husband both learned this art from a young age. Their pottery business allowed them to raise their two children.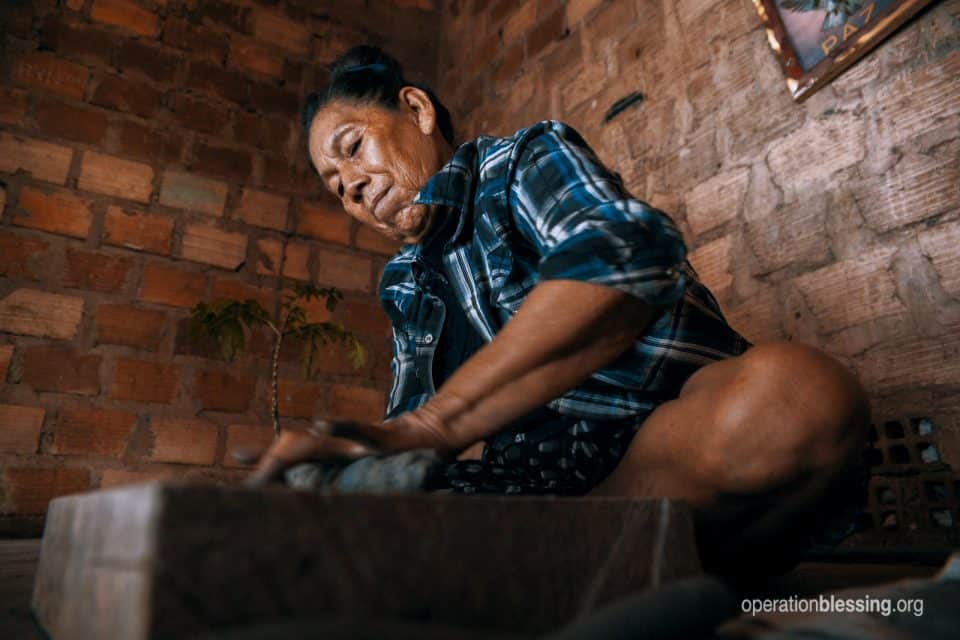 However, Juana's husband died of a lung disease. The void he left, along with mounting expenses, left Juana, her daughter and her grandsons without enough income to provide for the boys' basic needs. They made the difficult decision that her daughter would move to Lima, the capital city, to find a better paying job, and Juana would keep the boys in their community of Padrecocha. Her daughter's income helped with the boys' education. But they still lacked finances for necessities like medical expenses.
At the time, Juana's health seemed to be failing. She said, "My head hurt a lot. I felt dizzy all the time. When I worked doing my crafts, I suddenly felt everything was getting dark, as if I was going to faint." Thankfully, she heard about a medical clinic Operation Blessing supporters like you provided in her community.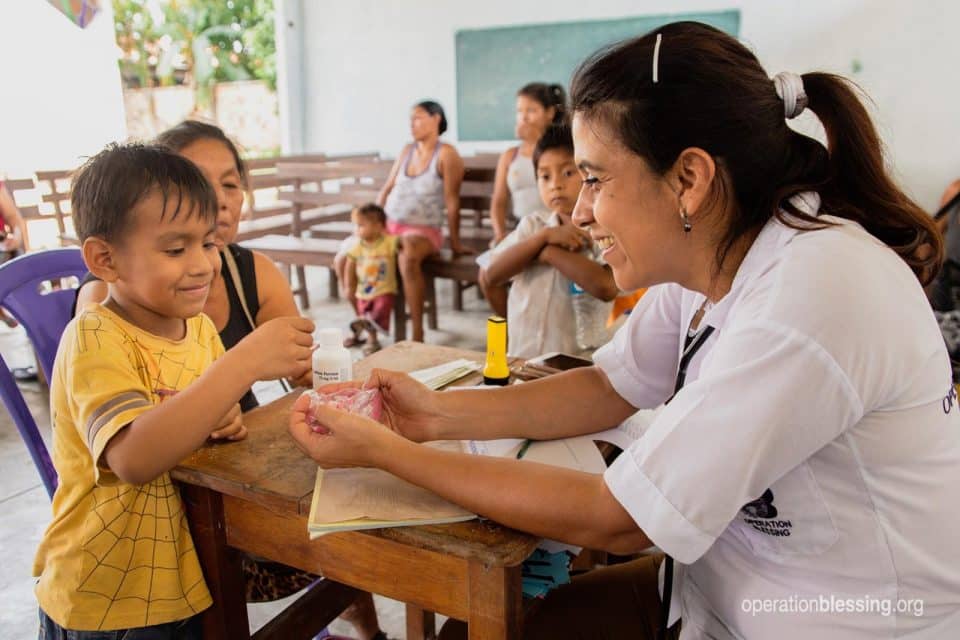 That's when OB Peru met this precious family. Juana's 5-year-old grandson, Brian, suffered from anemia. And Juana herself had high blood pressure and pre-diabetes. Because of you, they both received the tests and treatments they needed, all for free!
And your help didn't stop there. You provided long-term poverty relief as well. Seeing Juana's talent and dedication to her business, OB Peru arranged to give her a hand up. You provided her with ample supplies to increase her business, and even lessons to learn new techniques to improve the quality of her work. Juana said, "God heard my cry and gave me this blessing through Operation Blessing."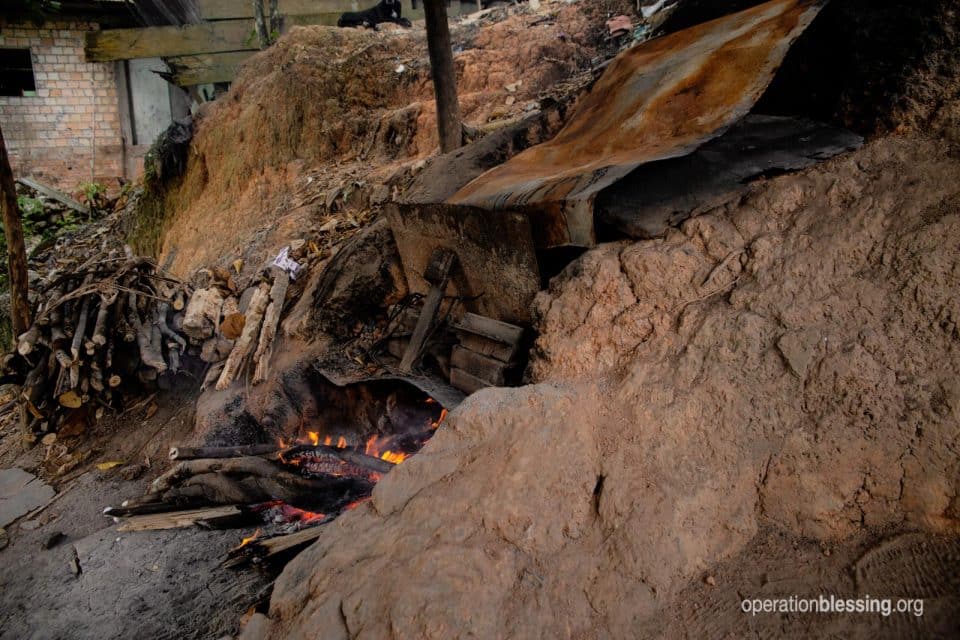 However, one major problem remained. Juana and other artisans in her village still had to use an old and dangerous furnace to bake pottery and ceramics. The wood-burning furnace had been built in a hole surrounded by a few bricks and covered with corrugated iron many years ago. It gave off far too much smoke. And it created unhealthy conditions for Juana and the other artisans, Mercedes, Graciela, and Maria, who are all approaching their sixties. In addition, the poor quality of the furnace often ruined their pottery.
That's where you stepped in yet again. OB Peru built a brand new, large, safe, and efficient kiln for Juana and her neighbors to fire their pottery. The better quality kiln will help all of them increase their profits, while also protecting their health. Juana said, "Thanks for supporting us with this oven. It is helping us a lot. Now we can sell more ceramics and sell it at a higher price, because our ceramics come out very beautiful."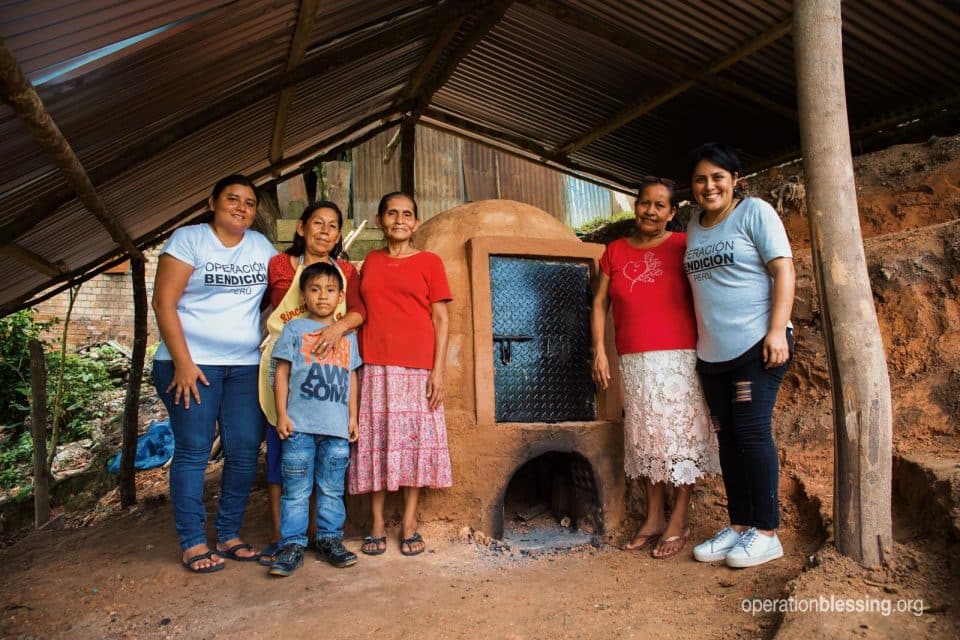 Thank you for breathing new life into Juana and her family. Their improved health and business will be a blessing for many years to come and help stop the cycle of suffering.
HOW YOU CAN HELP

Your support is critical to providing relief for the hungry, water for the thirsty, medical care for the sick, disaster relief for those in crisis, and so much more.
Click here to make an online donation today
and let your gift make a significant impact in the lives of those who urgently need it.

Print Friendly