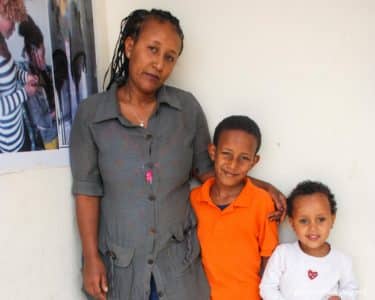 From Begging to Thriving in Ethiopia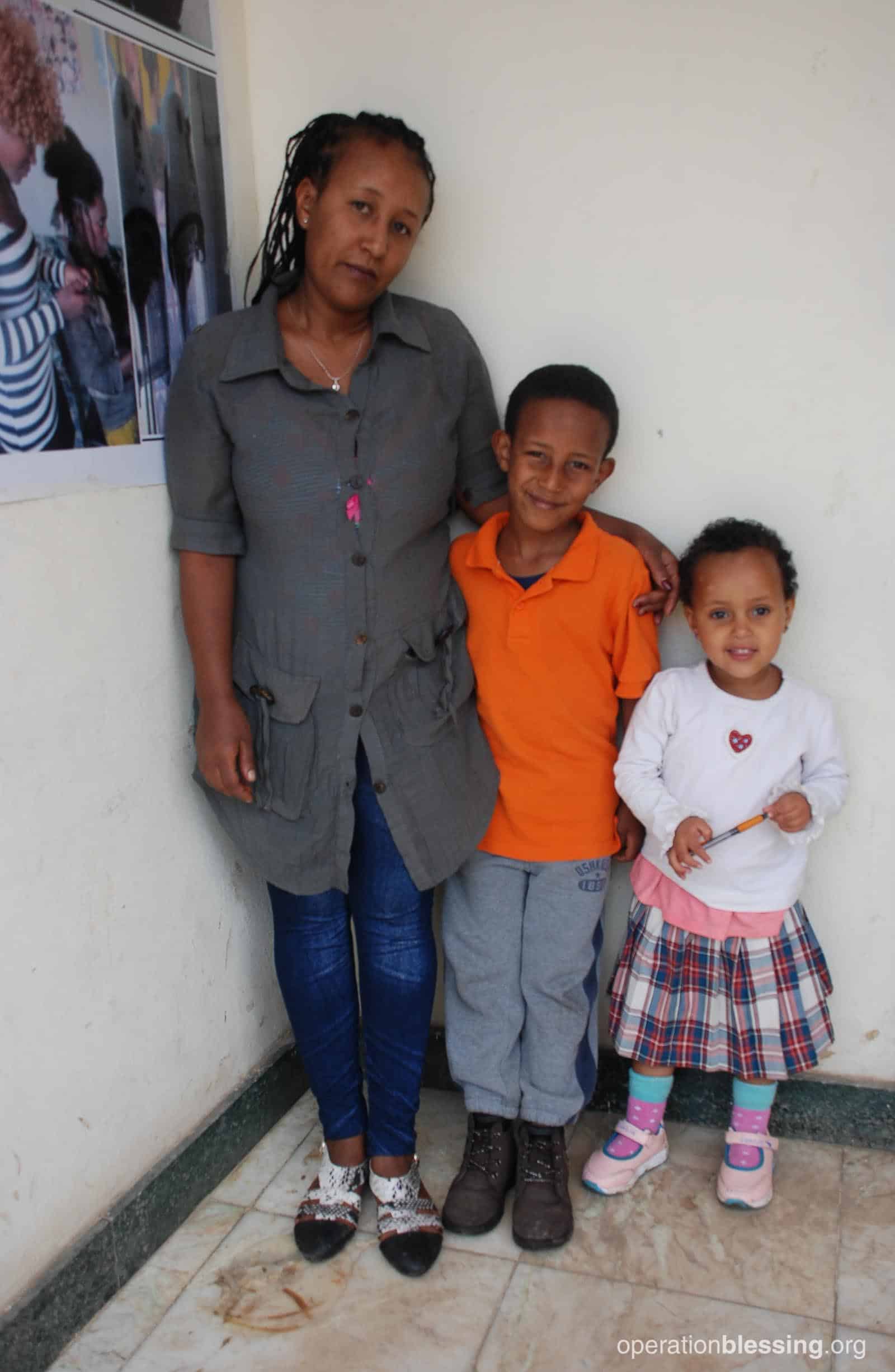 ETHIOPIA – Fayiza has traveled a difficult road in life; at one point she even found herself begging in the streets. She began her adulthood as a servant in an Arab country. After being deported to Ethiopia, she started a family with Birhanu.
Birhanu worked hard for his family. He and some friends pitched in together to purchase a minibus, which they could drive for profit. But one day Birhanu was killed while driving. The days that followed were a tragic time for Fayiza and her children, Abenezer and Kokeb.
At the same time, Fayiza also became ill. Having been a stay at home mother for years, she had no means to support her family. She decided to move her family to the capital city where there were more resources, but unfortunately they ended up on the streets.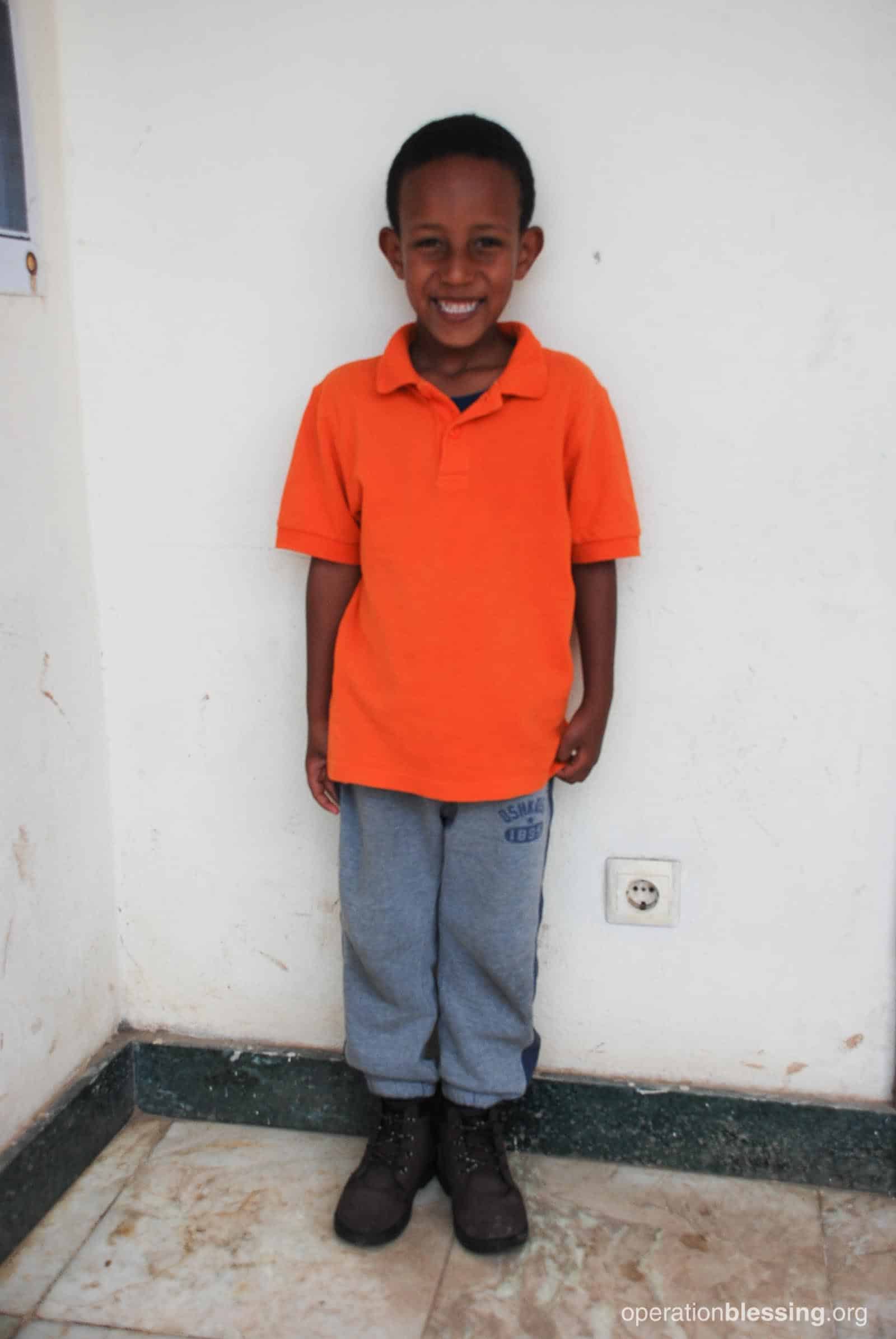 While she and the children subsisted as beggars, Fayiza learned about Operation Blessing partner Embracing Hope Ethiopia, and their lives began to turn around. Once the family joined Embracing Hope, they were provided with a home until they could get back on their feet. The family was supplied with household items, food, and hygiene supplies. Next came medical care for Fayiza, as well as continued financial support.
Once Fayiza regained her physical strength, she began to work to provide for her children, and even opened a bank account to save for their future. When Fayiza is working, Abenezer and Kokeb are well cared for through the Embracing Hope day care and school programs, where they receive nutritious meals each day.
Just as they were rebuilding their lives, a deadly landslide occurred near their home, leaving Fayiza and her children trapped. When they were rescued, Embracing Hope quickly stepped in again with new household items, clothes, food, and help in finding a new place to live.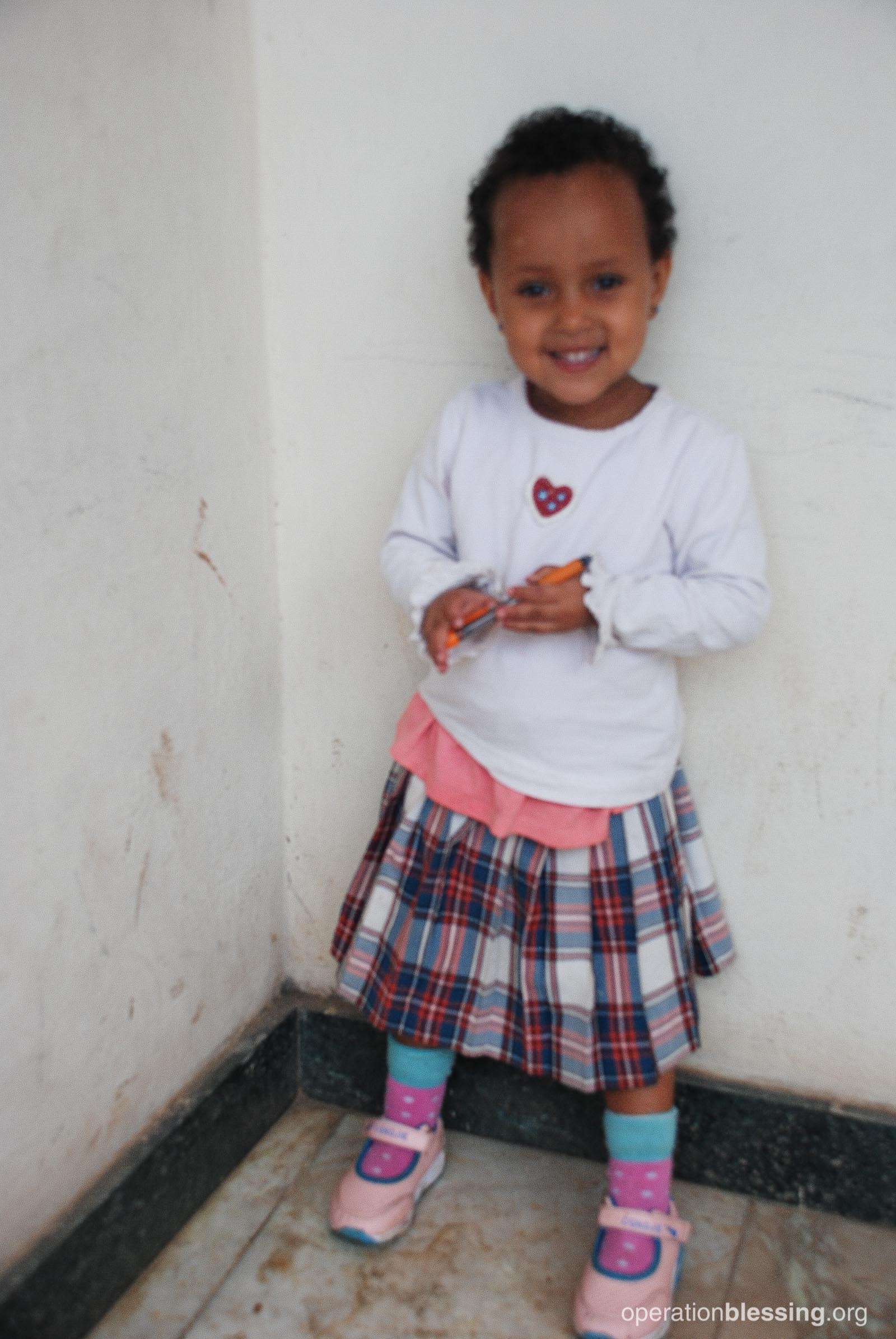 Fayiza's story could have been one of tragedy. However, thanks to the support from Embracing Hope Ethiopia and Operation Blessing, she and her children are now thriving together as a family. Young Abenezer and Kokeb are on their way to a solid education and a positive future. Thank you for being a part of supporting life change for this family!
HOW YOU CAN HELP

Your support is critical in helping families fight poverty.
Click here to make an online donation today
and let your gift make a significant impact in the lives of those who urgently need it.