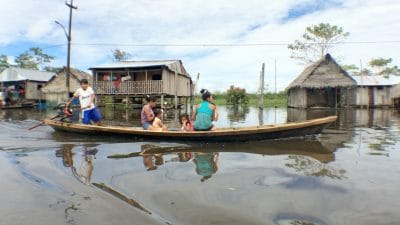 Belén, Peru: A River Runs Through It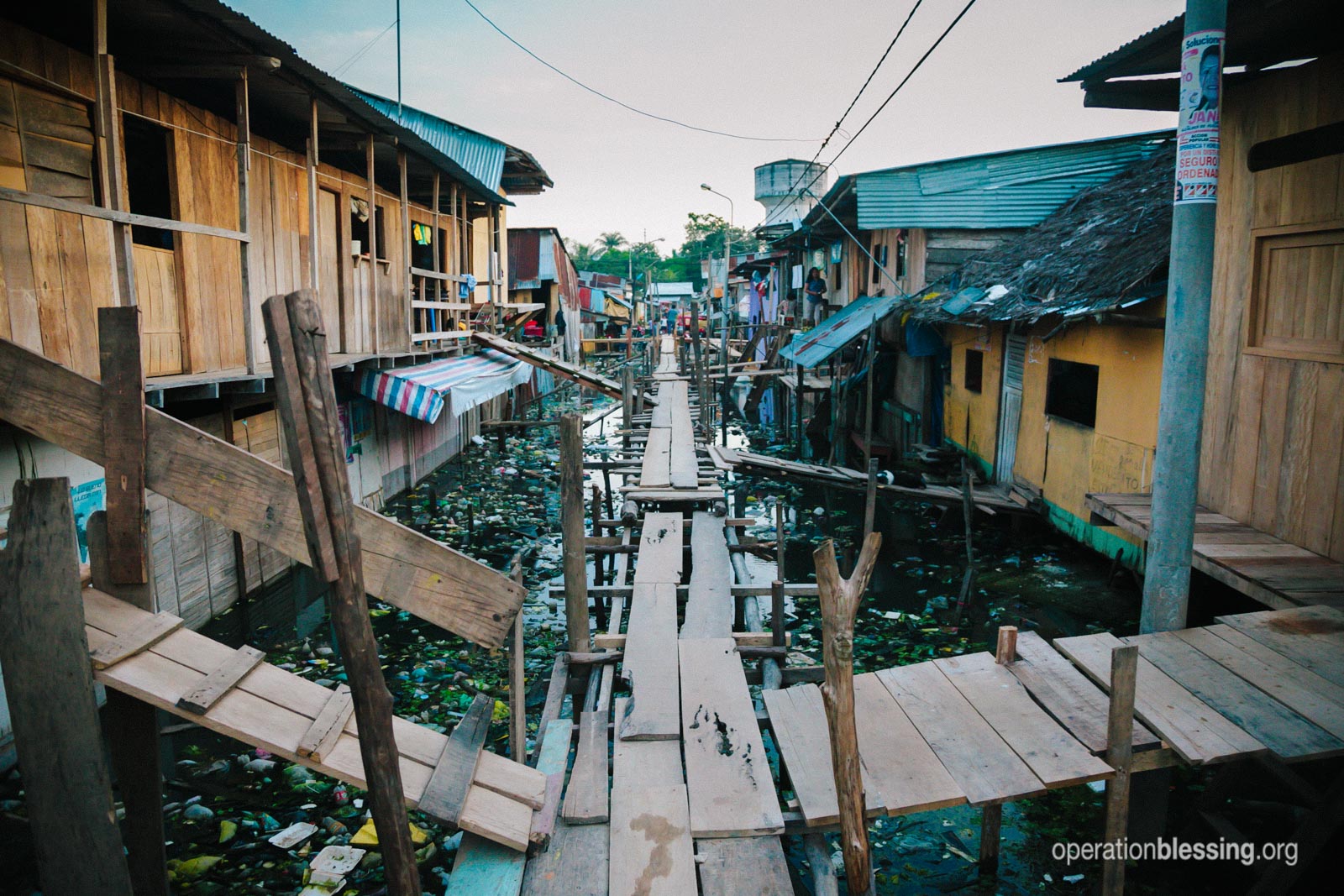 PERU – On the outskirts of Iquitos, Peru, deep in the heart of the Amazon jungle, lies a floating shantytown sometimes dubbed the "Venice of Latin America." In reality, though, the community of Belén bears little resemblance to the famous Italian city. The comparison comes from the unusual relationship between Belén and the river that lies at its heart—the Itaya.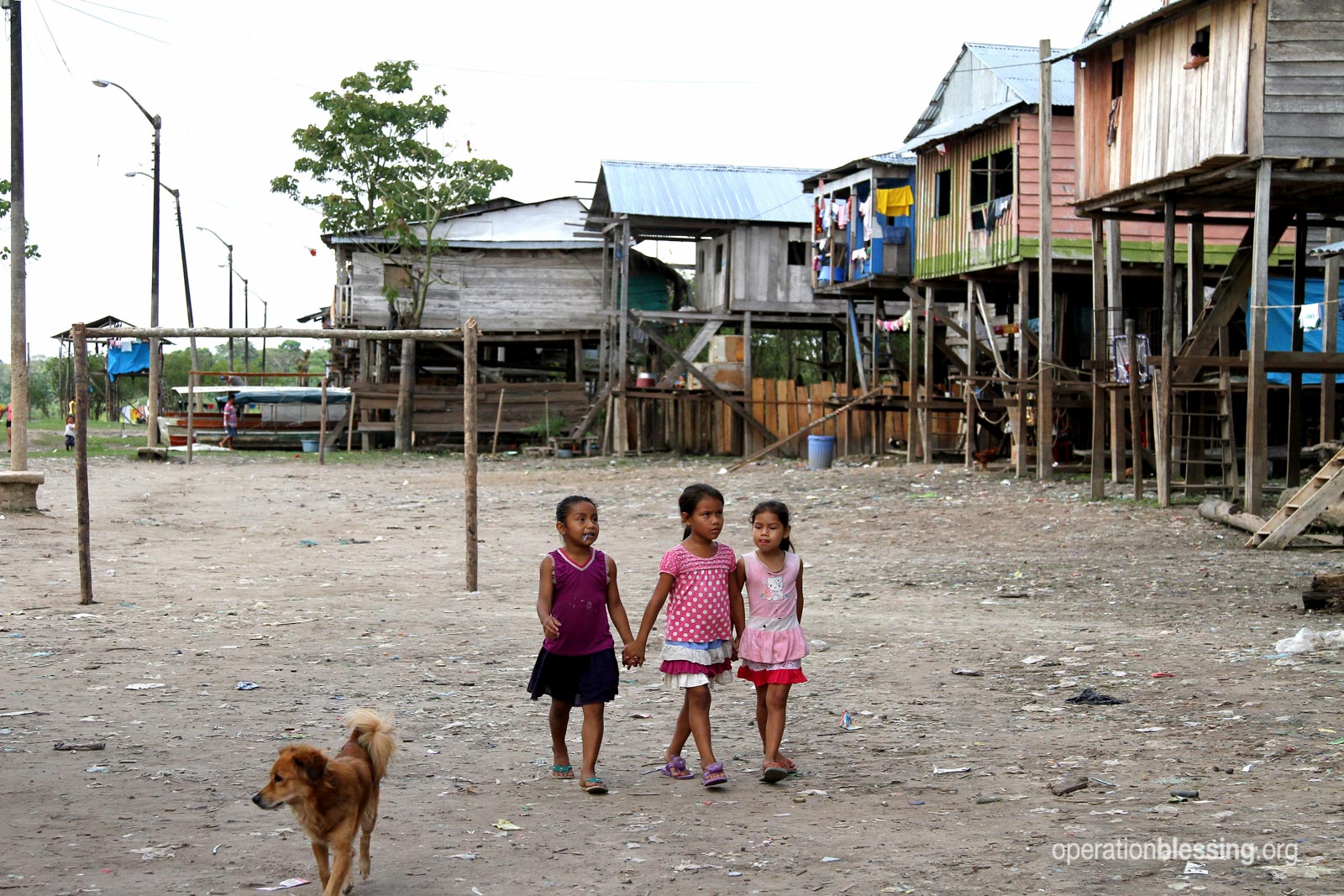 Belén is built on the Itaya's flood plain, which means, depending on the time of year, visitors will encounter two very different versions of Belén. During the rainy season (December through May), the water level rises dramatically, leaving little dry ground. To accommodate for this, all of Belén's houses and buildings are constructed on stilts or floating logs to keep them above the water. The streets disappear as the river bursts its banks, leaving rickety wooden bridges, water-taxis and other small boats as the only modes of transportation. As the waters recede, muddy, trash-strewn streets begin to reappear, floating houses settle down to earth and moto-taxis replace their buoyant brethren. Life in Belén revolves around this constant rising and falling of the Itaya. However, as remarkable as the river's influence is, life in Belén is undeniably hard.
Life in Belén
Belén has little in the way of infrastructure, and the ever-changing water level wreaks havoc on pipes and power lines. For most residents, the river serves as their primary source of both drinking water and sanitation. Latrines are built on top of the water so waste falls directly in. Not only do the people drink and wash their clothes in water contaminated with human waste, but children often play and swim in the river to escape the sweltering jungle heat.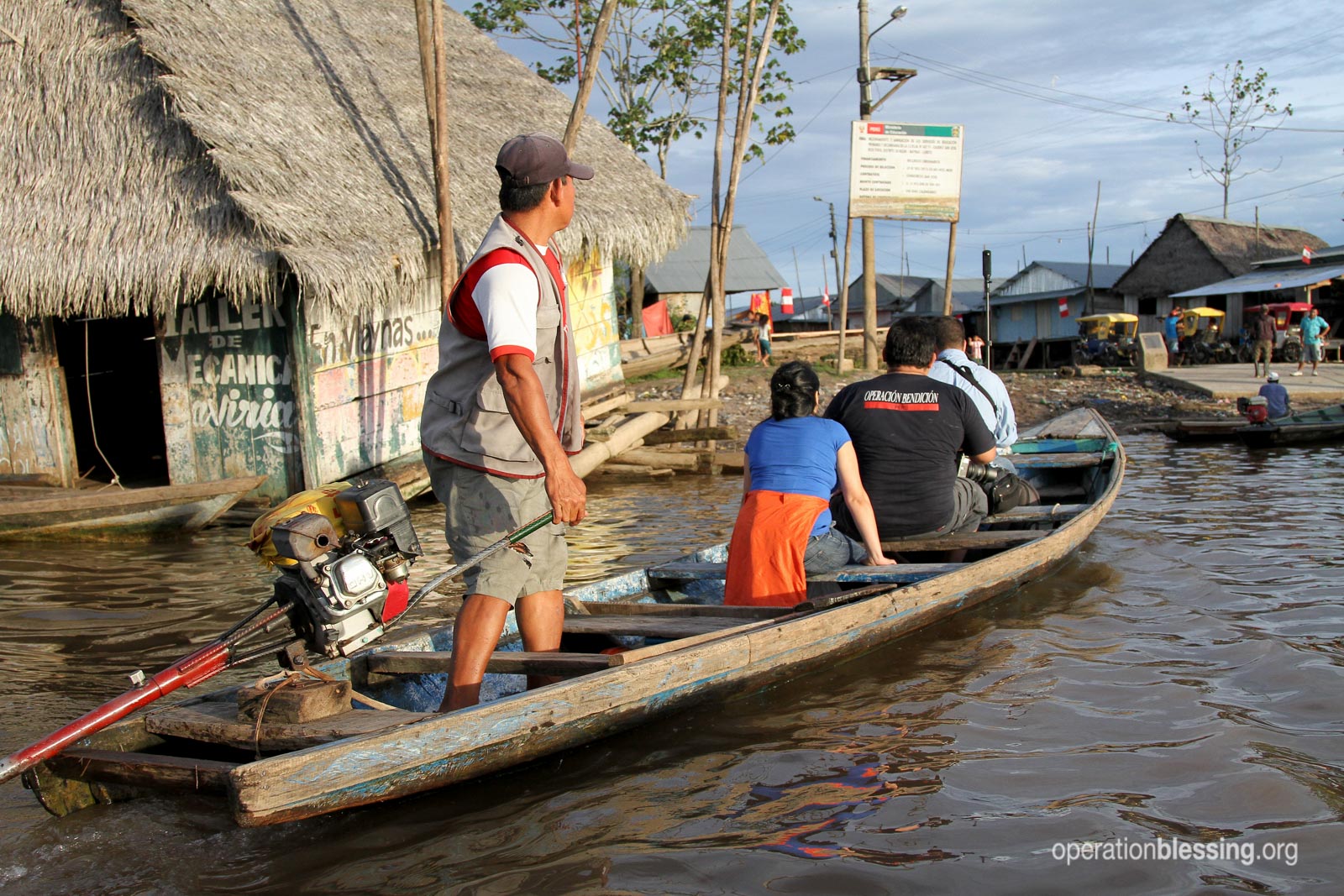 Fishing and piloting water-taxis are the primary sources of income, yielding just $100-$200 per month for the average family—barely enough to survive. Children are particularly vulnerable to Belén's rampant poverty. On average, six people live and sleep in a single room, which increases the risk of sexual abuse. More than 25-percent of young children in Belén are in a state of chronic malnutrition. Over half are anemic and suffer from preventable diseases like diarrhea and respiratory infections. To make matters worse, 80-percent of children host at least one parasite.
While most of the children in Belén are technically enrolled in school, many do not actually attend class. Those that do often start at an older age, beginning first grade at 7 or 8. Malnutrition and other maladies adversely affect the students in the classroom, further diminishing their educational outcomes.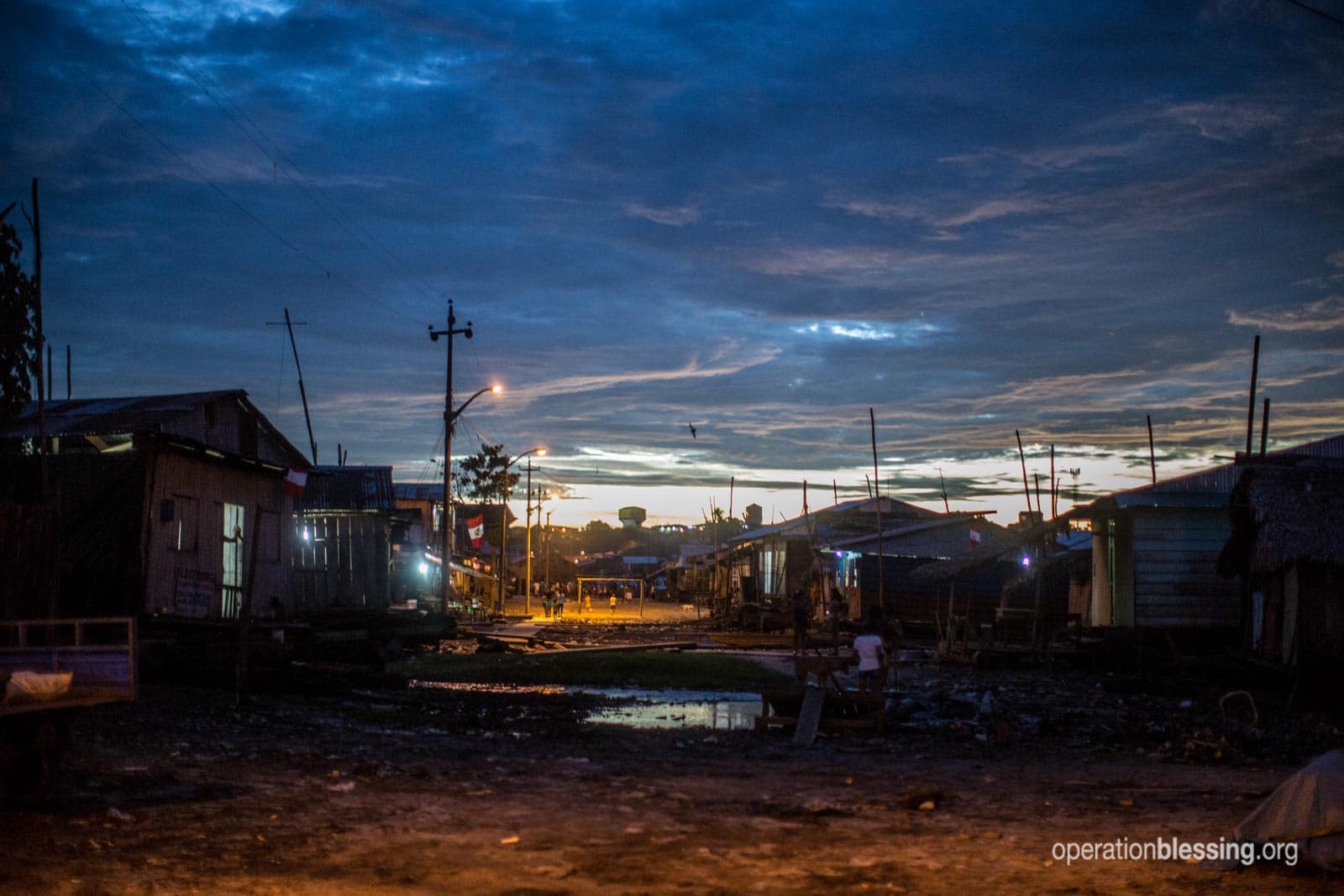 When night falls in Belén, the streets become dangerous. Drug addiction, crime and violence are widespread, especially among young people. The conditions are so bad that Peruvian journalist, Rumrill, was moved to write, "Belén is a community castigated by misery, the promises of politicians and voracious fires."
Operation Blessing Moves In
In 2012, Belén suffered through the worst floods ever recorded in Peru's Amazon basin. The receding waters left behind an immense humanitarian crisis. Thousands were homeless, food and water ran short and disease and parasite infection rose dramatically.
Operation Blessing responded to the flood, setting up base in a preschool to reach out to the surrounding area. As the scope of the crisis unfolded, it quickly became clear that the people of Belén needed much more than short-term disaster relief. By March of 2013, a holistic development program was in place.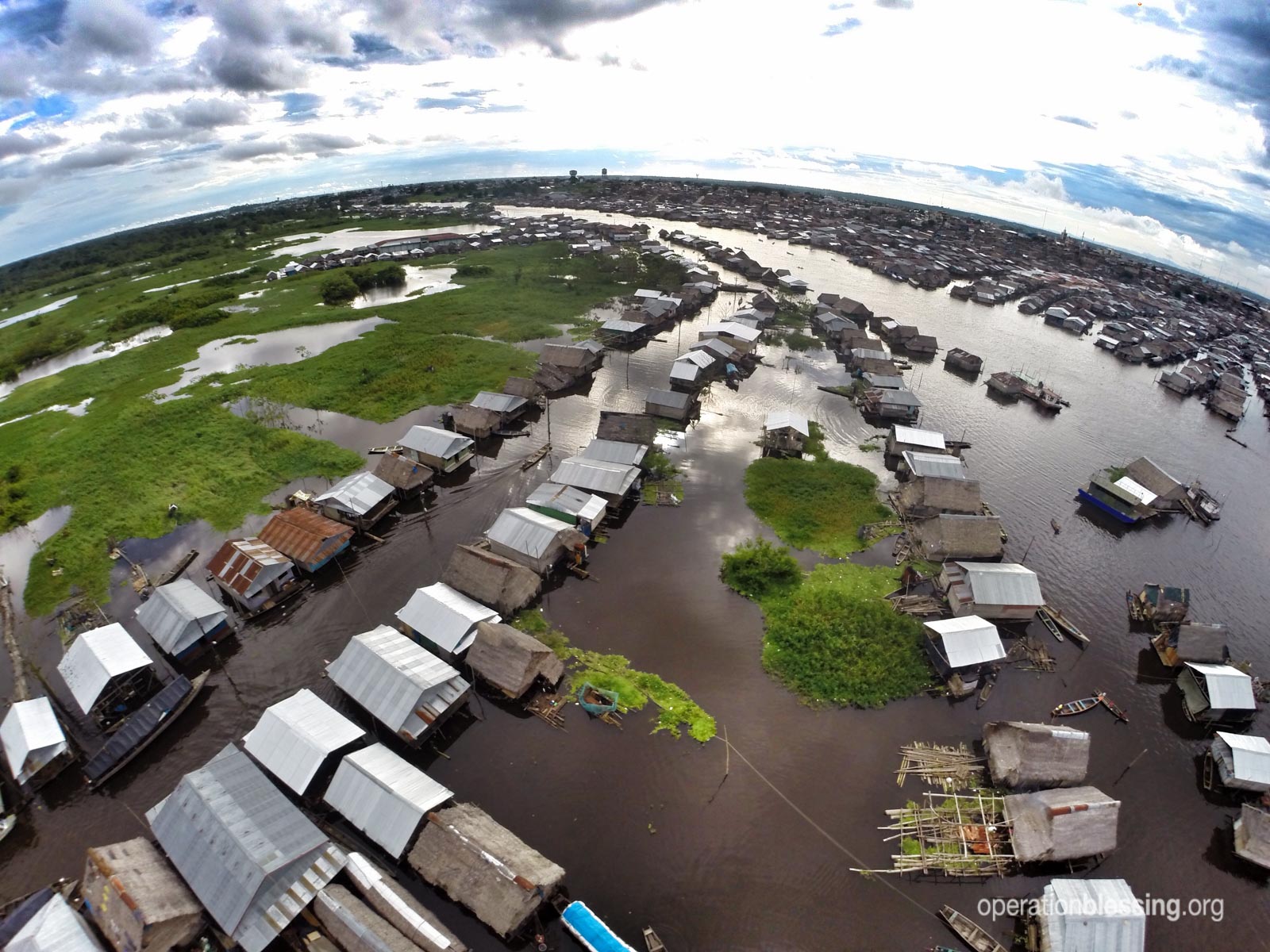 The plan centered on a preschool called Mi Chocita in one of the areas hardest hit by the flood. Since the school works with 140 kids ages 3-5, the first priority was improving the facilities. OB Peru installed bars in the windows to prevent theft and protect the students, fixed the leaking roof, painted the classrooms bright colors, renovated the bathrooms and replaced the dangerous wood-burning kitchen equipment with a gas stove.
With the facilities updated, the focus shifted to the children's health. Operation Blessing began distributing anti-parasite medication while at the same time working to improve hygiene and nutrition. The children now receive a daily dose of iron and Vitamin C to help prevent anemia. Every six months, the children are given a health screening that includes recording their height, weight and hemoglobin levels. Other child-focused relief includes shoe distributions, daily hot meals provided by OBI and monthly nutrition and hygiene workshops.
Trafficking & Abuse
Another aspect of OBI's work in Belén is combatting trafficking and abuse. Iquitos has one of the highest rates of human trafficking in Peru, and sexual abuse of children is all too common. In fact, one third of girls in the area have been abused by the time they turn 15. To fight this epidemic, Operation Blessing started the PARE program, which means STOP in English. Through age appropriate educational activities, PARE teaches children how to recognize and avoid potential trafficking and abuse situations, and to report any crimes that are committed. The program has since been renamed "I Say No," but it continues to protect the children of Belén, and surrounding areas, from this heinous crime.
Microenterprise, Parasites & Other Assistance
With the connections formed through the Mi Chocita school, Operation Blessing began identifying families in particularly vulnerable situations. On a case-by-case basis, OB Peru worked to determine how to best serve each family. Some received help starting their own businesses, including restaurants, bakeries, small stores and more. Others had new, safer homes built for them.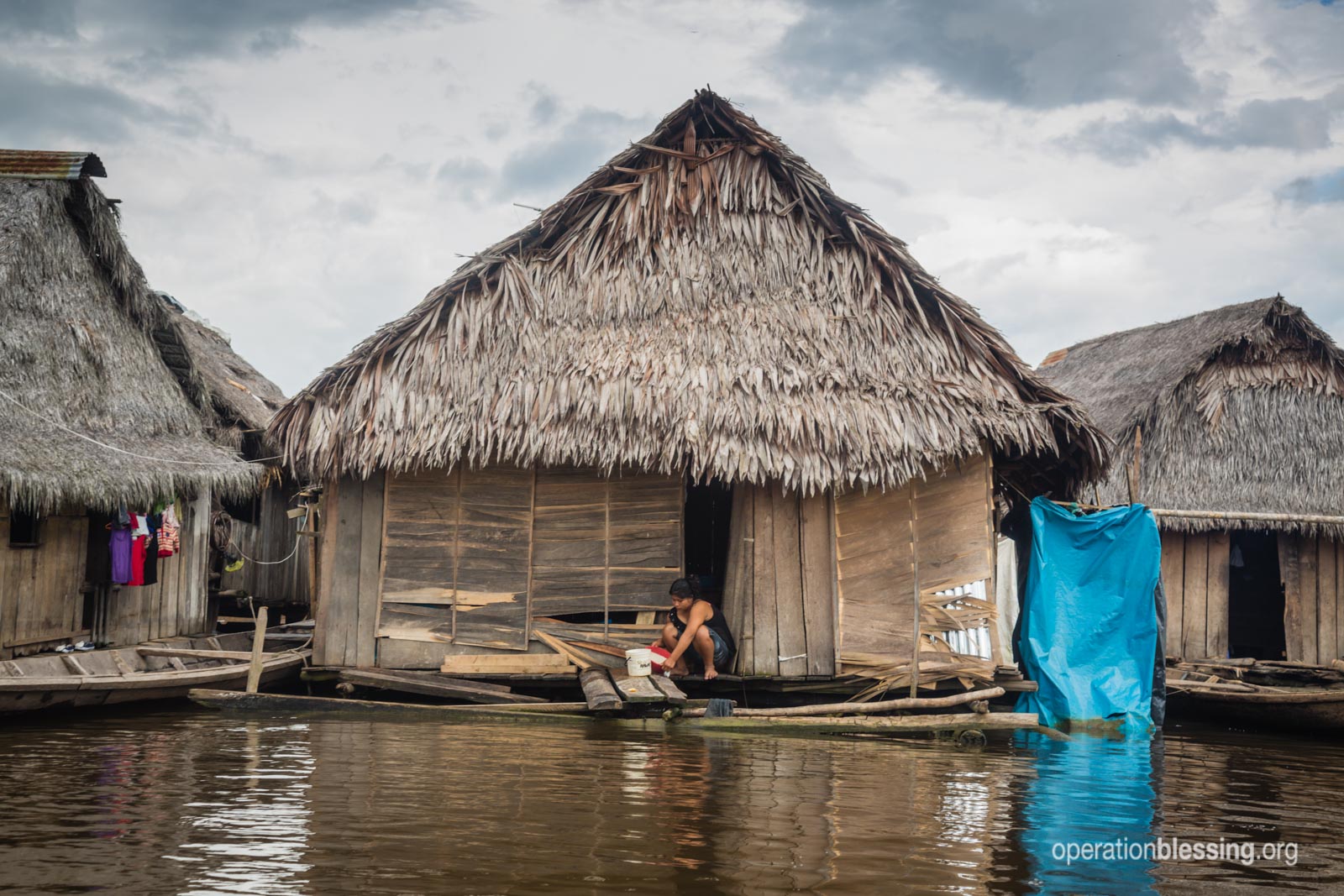 From 2012-2014 Operation Blessing extended the anti-parasite campaign and dewormed more than 550,000 children in Peru, including many from Belén. Hygiene training and shoe distributions further helped to reduce the rate of parasite infection in Belén's children.
With many residents drawing their drinking water straight from the contaminated Itaya, the need for safe water remains pressing. Operation Blessing has distributed water filtration devices to many needy families in an effort to reduce water-borne diseases and improve health outcomes.
San José Preschool
In 2014 Operation Blessing's work in Belén expanded once again when another preschool was added to the program. As at Mi Chocita, the students of the San José preschool are now treated to nutritious meals, vitamins and supplements to prevent malnutrition and anemia, and even a monthly "values" class. At this class they are taught things like honesty, integrity and basic manners that they might not have the opportunity to learn elsewhere. At both schools, parents are also invited in to participate in their children's education.
CHWs
Community health workers are another important facet of Operation Blessing's holistic approach in Belén. Staff from OB Peru recruit locals who have a heart to serve their communities. These dedicated volunteers are then given the training they need to teach healthier habits to their friends and neighbors, and to address minor health concerns. Operation Blessing holds periodic community health workshops where residents of all ages come for checkups, advice and the medicines they need.
Ongoing Support
Belén is a deeply troubled community full of mothers, fathers, children and families struggling just to survive. The problems here run deep, but Operation Blessing is committed to bringing light to even the darkest places. Through our work in Belén's homes and schools, the next generation will get the chance to build a better life on the banks of the Itaya.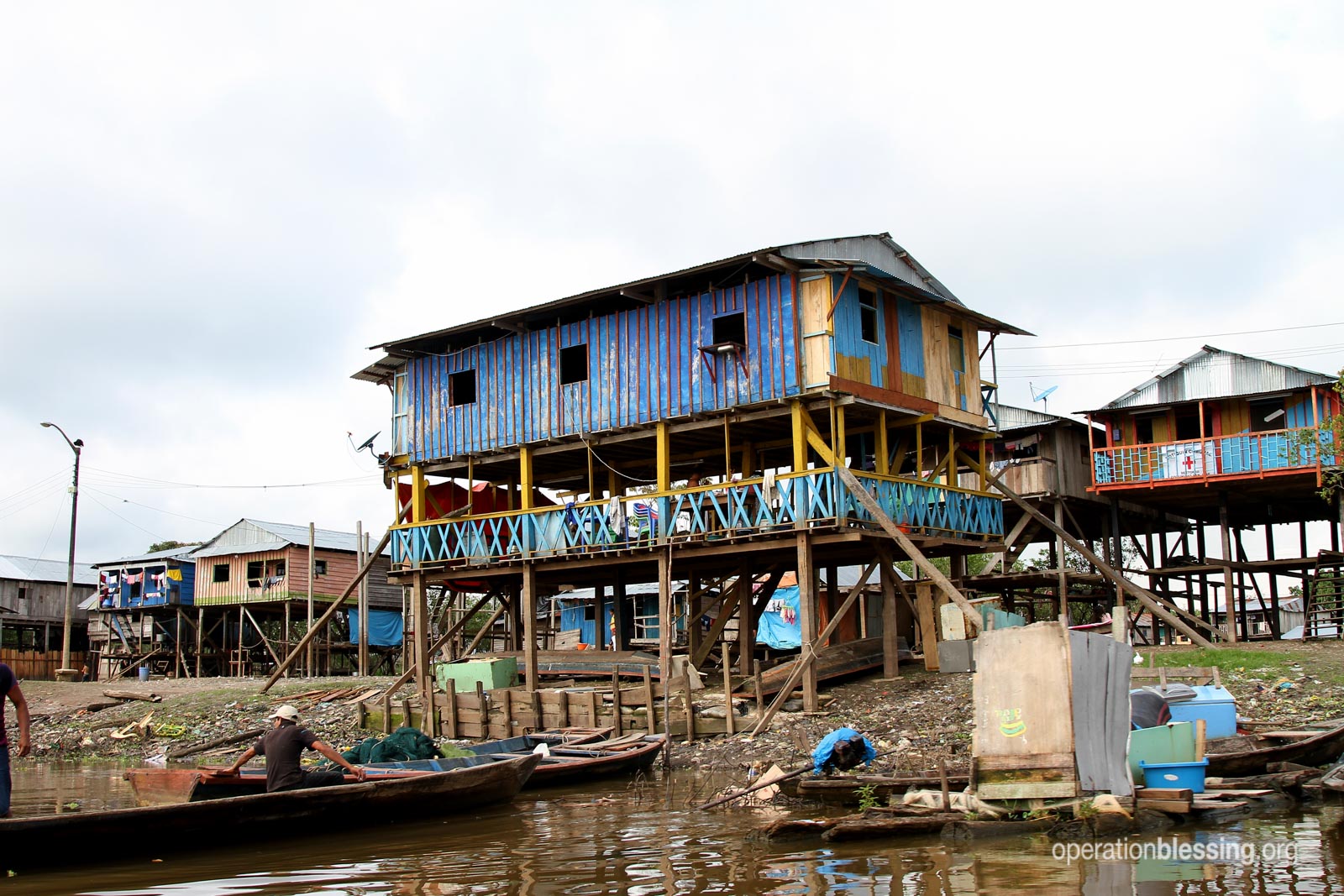 HOW YOU CAN HELP

Your support is critical in helping families fight poverty.
Click here to make an online donation today
and let your gift make a significant impact in the lives of those who urgently need it.