HAITI – Thanks to you, villagers in Haiti now have better health and medical care. You sent medical brigades to Penkwa, where they're desperately needed.
Medical Care, Medical Brigades and a Higher Quality of Life for Haiti
A sizable team of health professionals, including doctors, an optometrist, pharmacists, nurses, and even a midwife spent two days in the rural area. There they provided medical care, health education, water filters, chlorine tablets, medication and more. They gave these precious Haitians an improved quality of life.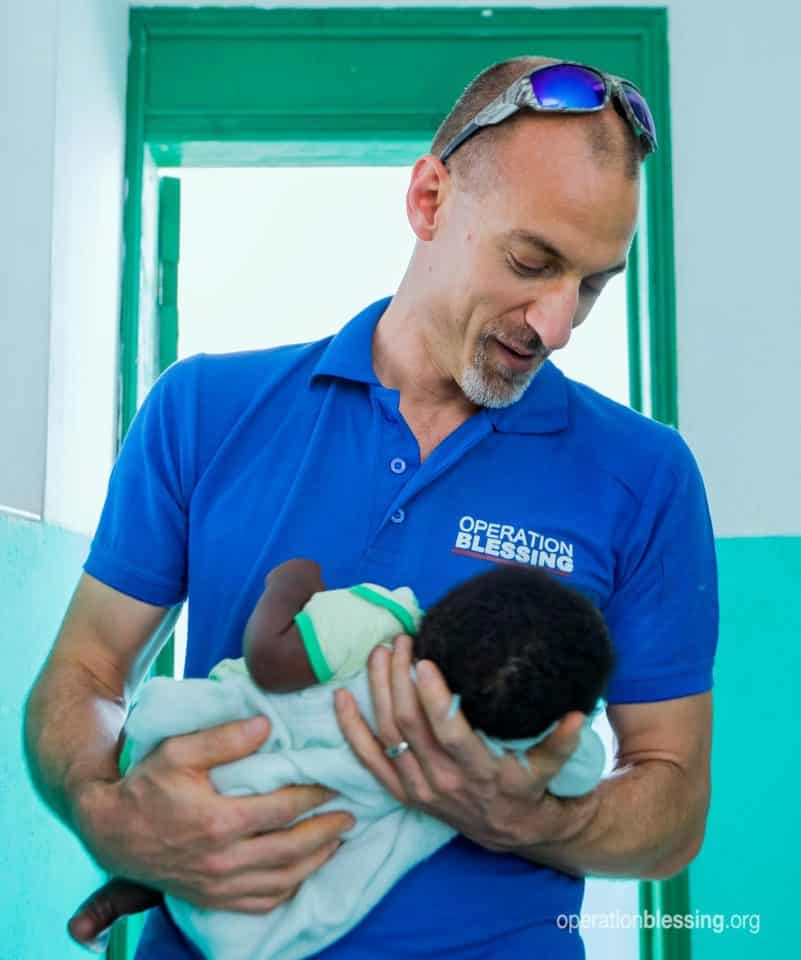 Clean Water, Healthy Meals and Access to Medical Care
Jean was pregnant with her third child, but it was the first time she had ever seen a midwife. She was thankful to learn that she and her children are all in good health. And thanks to the clean water and healthy meals you provide at the kids' school, she knows they're likely to stay that way.
"Thank you very much for coming. I salute the good work you do in our community. It is very important," Jean said.
However, Olicia's children suffered from skin infections. She tried to take them to the closest hospital, but it's over three hours away on foot. By the time she finally got her children to walk so far, they arrived too late to be seen. To make matters worse, she knew she couldn't afford the medicine they would need, and none of her home remedies were working.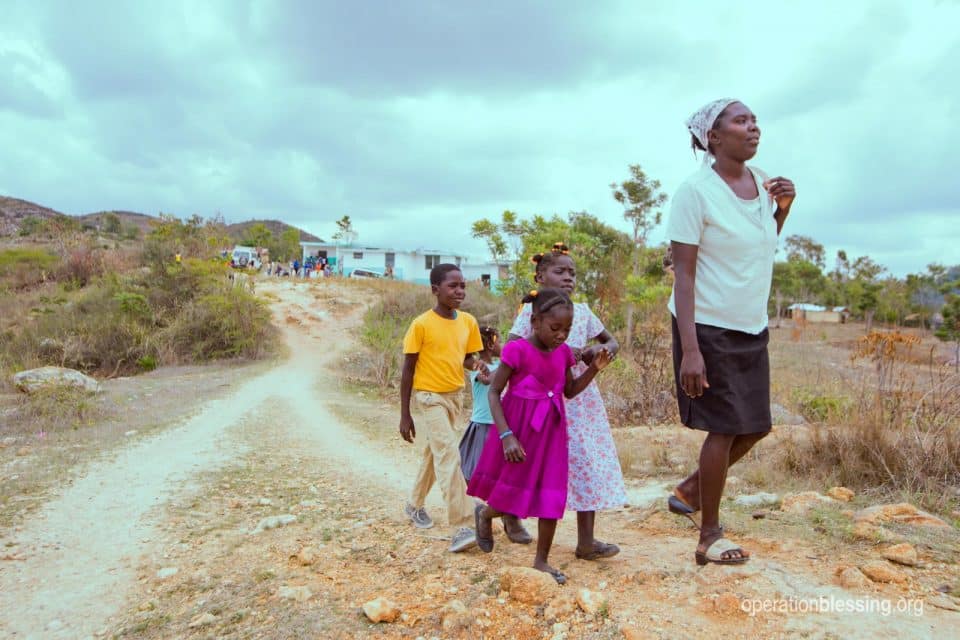 Operation Blessing Medical Brigade Brings Better Health
When the family heard that, because of you, an OB medical brigade would visit their village, they felt hopeful at last! After their consultation, the children received the badly needed medications to clear their skin for free. Olicia was given a vital health screening as well, and the staff sent her home with chlorine, to kill germs and protect her family from water-borne illnesses.
She said, "Thank you for coming and providing us with medicines."
These are just a few of the many villagers whose lives were touched because of your love. And we echo their heartfelt thanks.