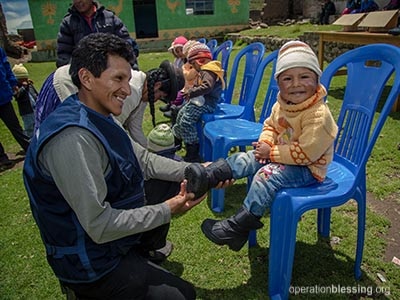 Boots help children stay in school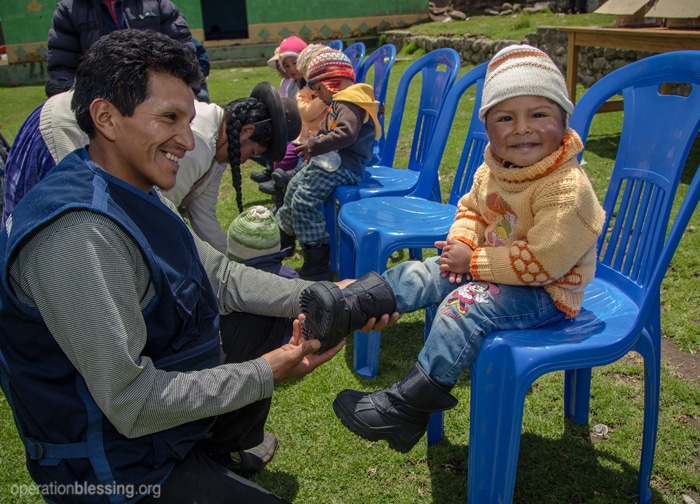 PUNO, Peru – As part of a special renovation project for two schools in the highlands of Peru, Operation Blessing teams distributed TOMS Winter Boots to children in need.
The preschool and high school—the only ones in this region—were housed in an old building that was literally falling apart. The adobe mud walls were crumbling and the lack of windows made learning difficult in the dim, dusty interior.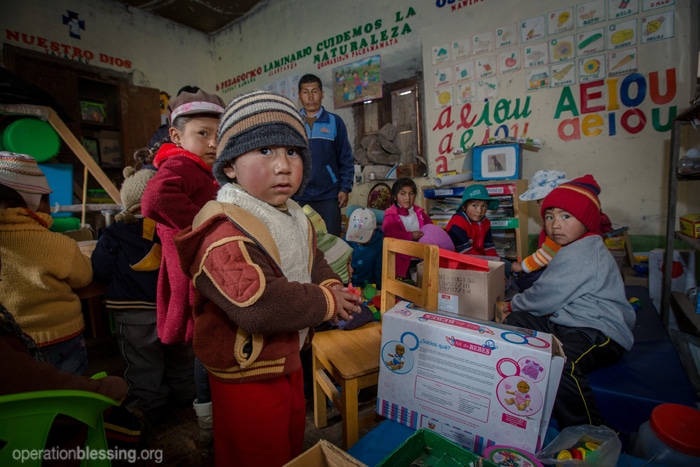 The disintegrating and cold school when OBI arrived.
Operation Blessing teams constructed new classrooms for the children, where they can learn and thrive in a bright and safe environment.
To help the children continue attending school as the weather turns cold in the high altitudes of Peru, Operation Blessing also measured each child for a brand new pair of warm TOMS Winter Boots. The boots will protect their small feet as they walk to school each day.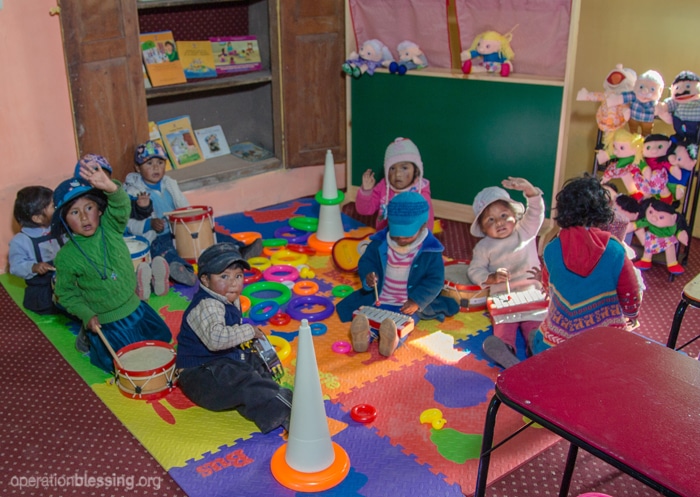 One of two brand new classrooms for these preschoolers.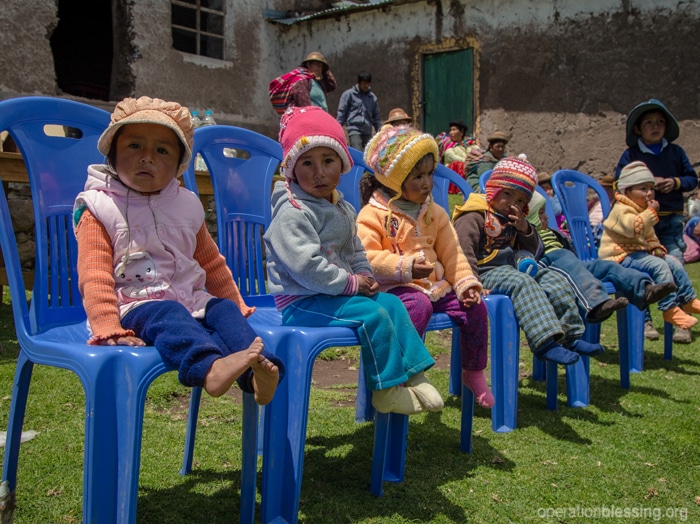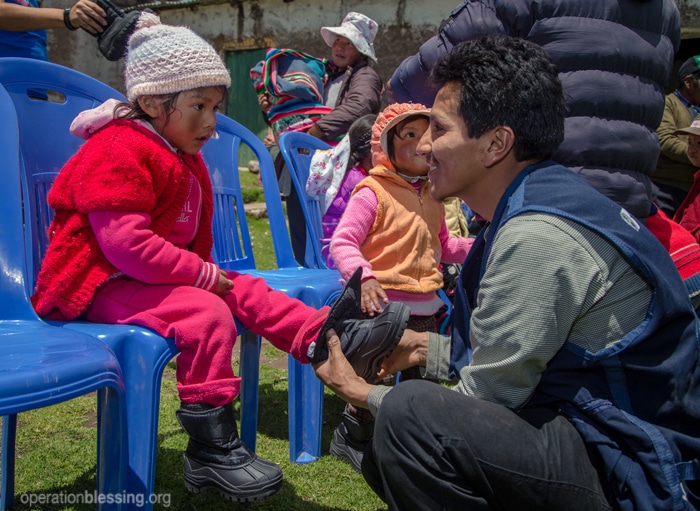 See more photos of the school's amazing transformation!
HOW YOU CAN HELP

Your support is critical to providing relief for the hungry, water for the thirsty, medical care for the sick, disaster relief for those in crisis, and so much more.
Click here to make an online donation today
and let your gift make a significant impact in the lives of those who urgently need it.

Print Friendly