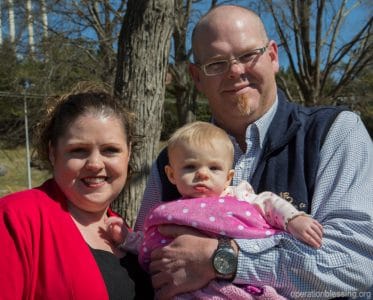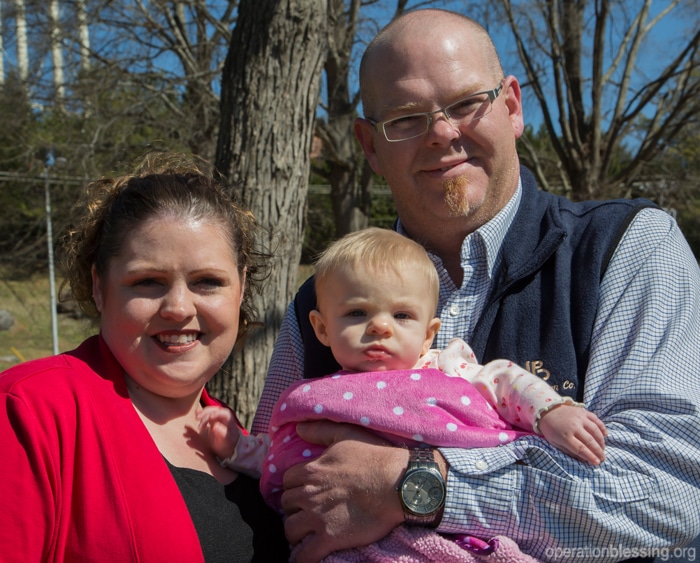 ALABAMA – With a 6-month-old baby girl and a wife to take care of, Christopher worked hard to pay the bills and put food on the table, holding down a full-time job fabricating granite countertops during the day and working a part-time job at night.
When Christopher's company was forced to scale back due to the rough economy and he was let go, Christopher became worried that he would not be able to make ends meet while he looked for another job.
To help cover rent and other bills, he tried selling some of their household items on the internet—and even made the difficult decision to sell his wedding band—but it just wasn't enough.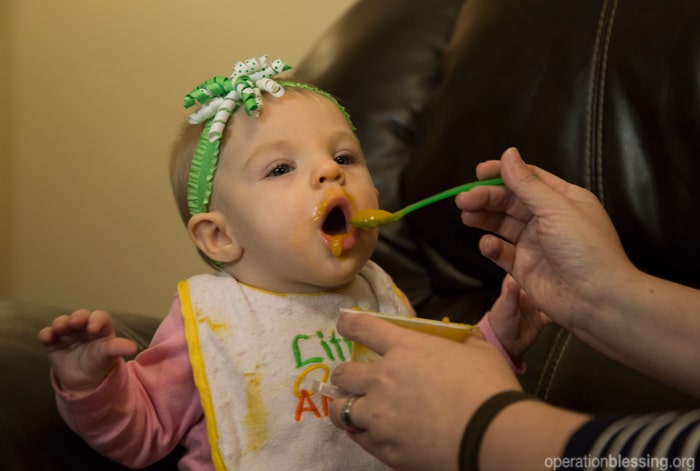 Then Christopher and his wife Rachael learned about an Operation Blessing-supported food pantry in their area, and there they received enough food and supplies to help them get by.
"Being used to having enough money to pay bills and provide food, diapers and things for the baby—losing my full-time job has just been a real struggle," said Christopher. "I don't know what we would have done without the help we have received. When you wake up in the morning and you don't know how you are going to provide for your family, it really means a lot."
Thanks to Operation Blessing and its partners, thousands of families across America are receiving the food they need to fill their empty cupboards and overcome hunger this holiday season.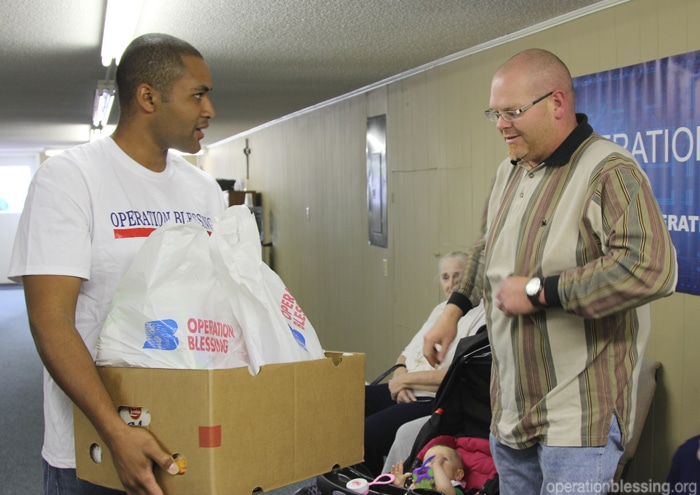 HOW YOU CAN HELP

Your support is critical to providing relief for the hungry, water for the thirsty, medical care for the sick, disaster relief for those in crisis, and so much more.
Click here to make an online donation today
and let your gift make a significant impact in the lives of those who urgently need it.

Print Friendly