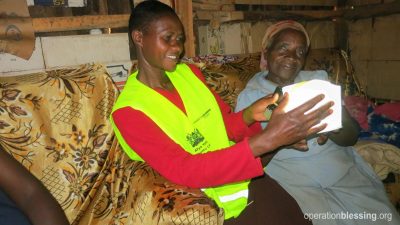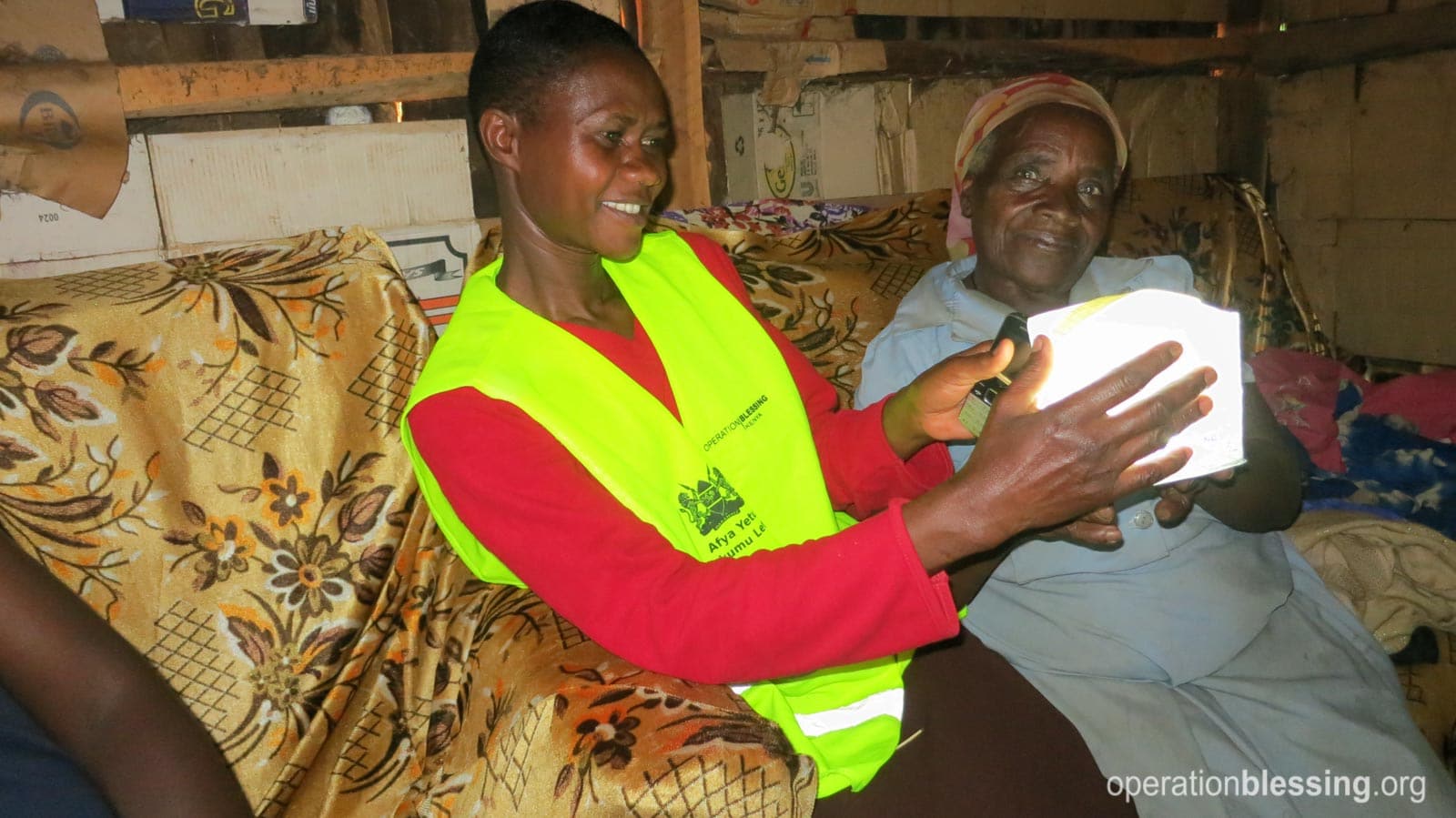 KENYA – In a small Kenyan village, 82-year-old Mary and the six family members who live with her used to rely on a tin lamp, known in Kenya as a koroboi. The light is fueled by kerosene, emits smoke and needs regular maintenance. In poorly ventilated houses, the lamps, though a source of light, can also be a source of health problems. Those living with the koroboi may inhale the equivalent of up to two packs of cigarettes a day from the fumes coming off the kerosene lamp.
A team of community health workers from Operation Blessing recently distributed solar lights to vulnerable families in Kenya, including Mary's, as part of OBI's Bless-A-Child program. The solar light is a safe alternative to dangerous kerosene lamps, as it is powered by clean energy from the sun. The gift also alleviates Mary's financial burden of constantly caring for and filling the kerosene lamp.
Now, Mary and her family can enjoy their time together without worrying about potentially fatal fires or noxious fumes from the kerosene. She is thankful to Operation Blessing for providing the solar lamp to her and her family and looks forward to safer and brighter days.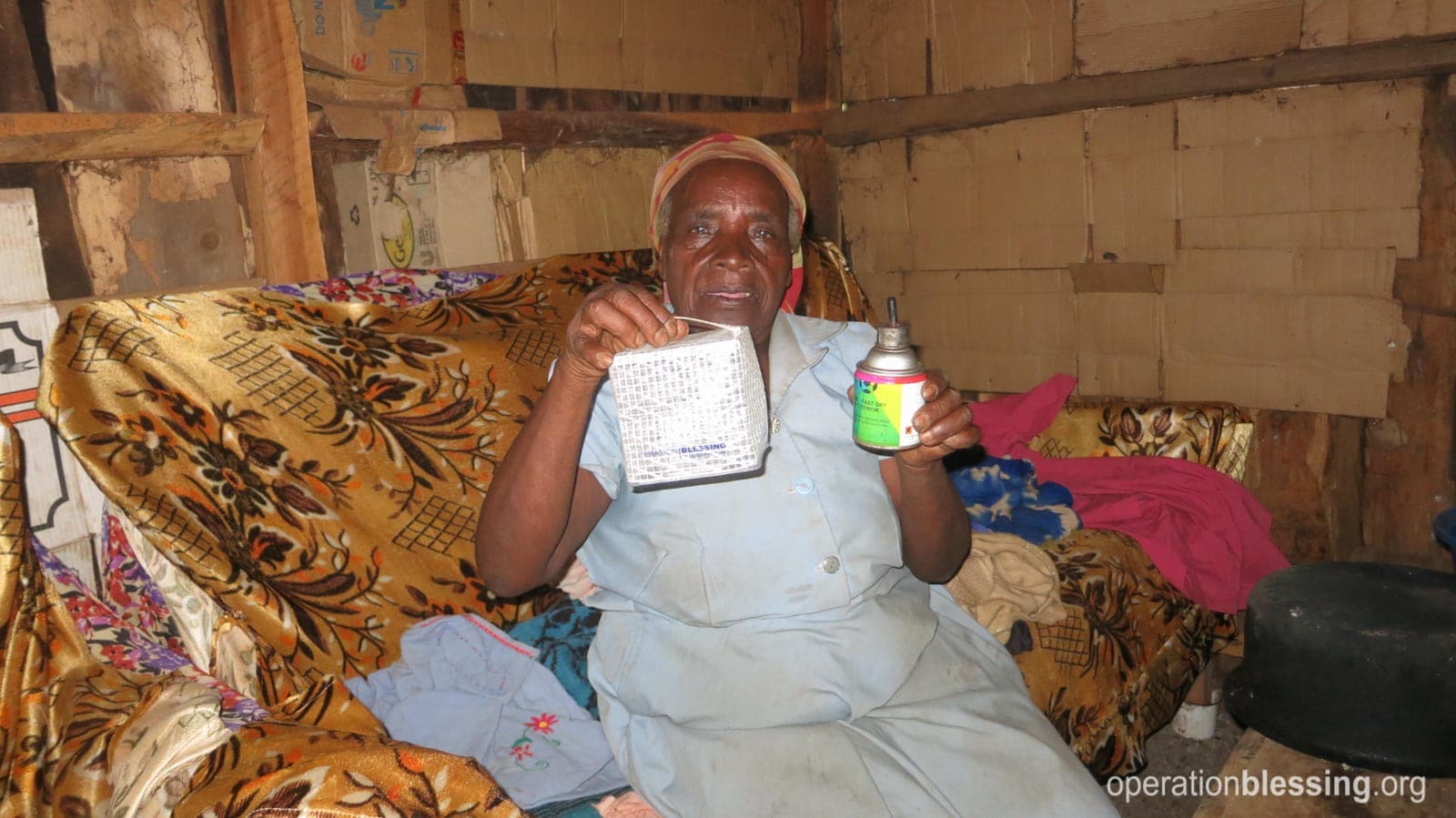 HOW YOU CAN HELP

Your support is critical to providing relief for the hungry, water for the thirsty, medical care for the sick, disaster relief for those in crisis, and so much more.
Click here to make an online donation today
and let your gift make a significant impact in the lives of those who urgently need it.

Print Friendly