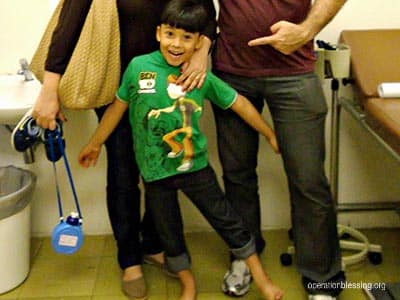 From Under a Bridge to His Forever Home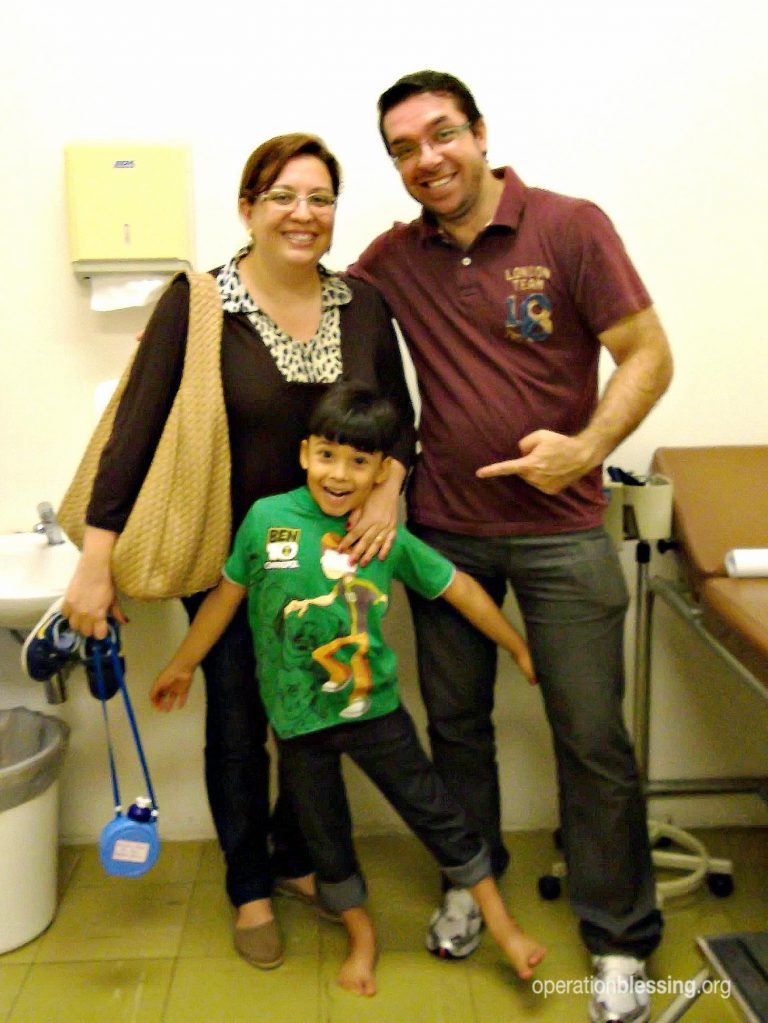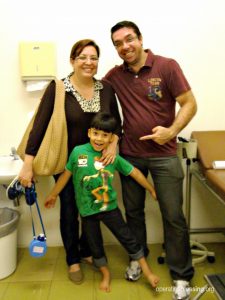 SAO PAULO, Brazil – Alan was just two years old when he was found living under a bridge with his drug-addicted mother. Neglected and vulnerable to the elements, he was taken into foster care where his future remained uncertain. His new caretakers wondered if Alan's medical needs would hinder his adoption because he was born with clubfoot, a birth defect that causes one's feet to face inward and upward. Treatment is usually successful, but the parents of children with clubfoot must commit to the extensive process.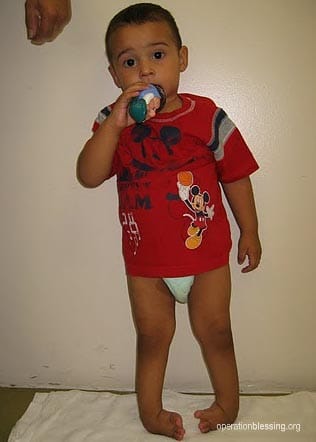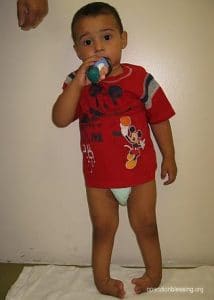 In a short span of time, Alan's future was profoundly altered as he was placed in his forever home, and received life-changing medical care. A recently opened local clinic supported by MiracleFeet, an Operation Blessing partner and a global aid organization that seeks to eliminate the disability of clubfoot, learned of Alan and offered to treat his condition. Through several rounds of casting, and the commitment of his adoptive parents, Alan can now be found running, jumping and skipping his way through his days.
Alan is one of more than 20,000 children who have been helped by Operation Blessing partner MiracleFeet. Thanks to early medical intervention, and strong support from his new family, Alan's future is full of potential.
HOW YOU CAN HELP

Your support is critical to providing relief for the hungry, water for the thirsty, medical care for the sick, disaster relief for those in crisis, and so much more.
Click here to make an online donation today
and let your gift make a significant impact in the lives of those who urgently need it.

Print Friendly