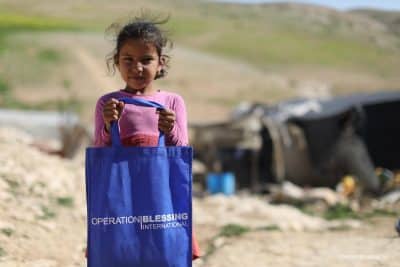 Bringing Bounty to the Desert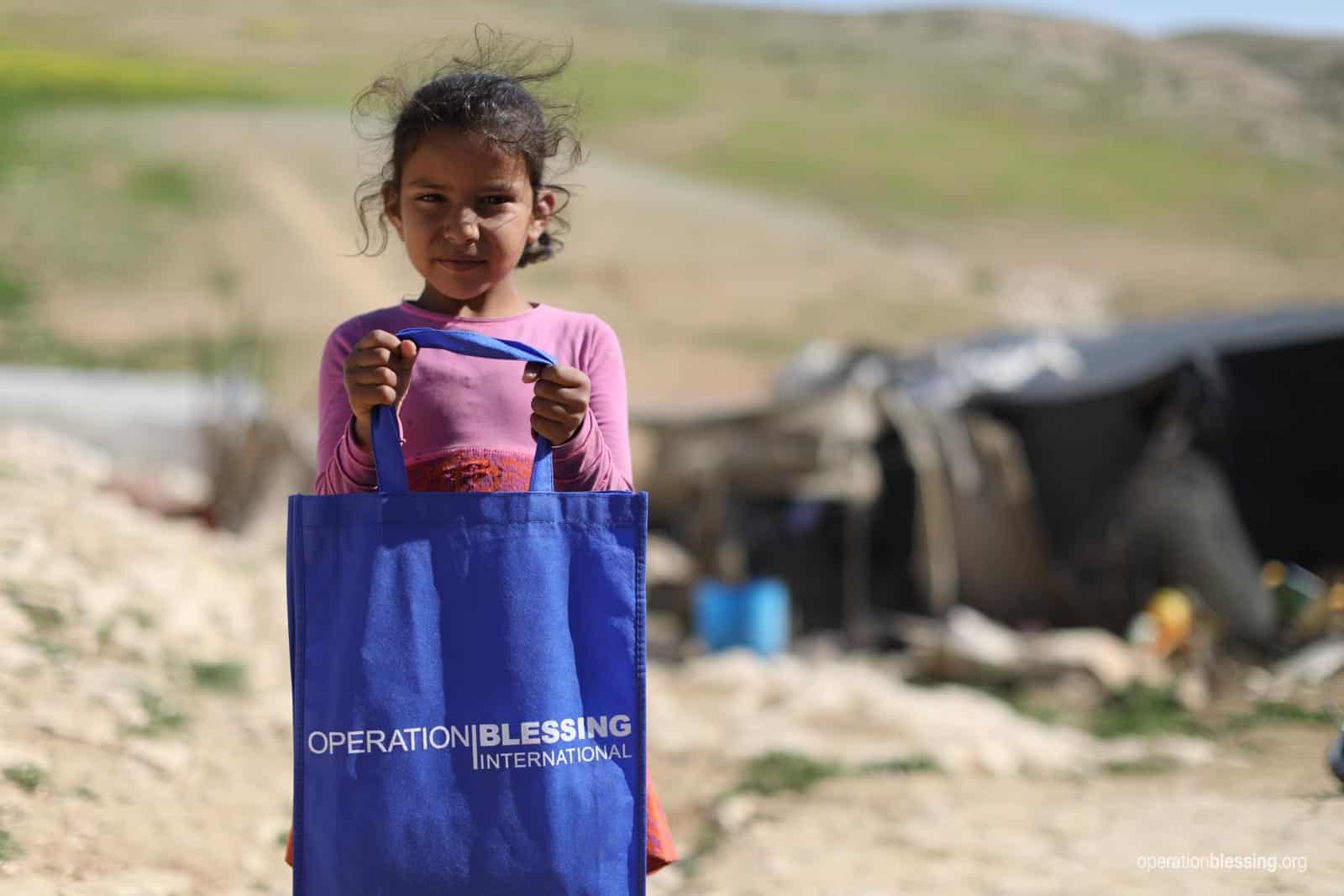 JUDEAN DESERT – The convoy of four-wheel-drive vehicles plowed across the desert sand, cresting huge dunes and plunging down the far sides. Their drivers expertly guided them over the rough terrain as they made their way farther and farther from civilization and closer to their goal — a Bedouin camp deep in the Judean desert.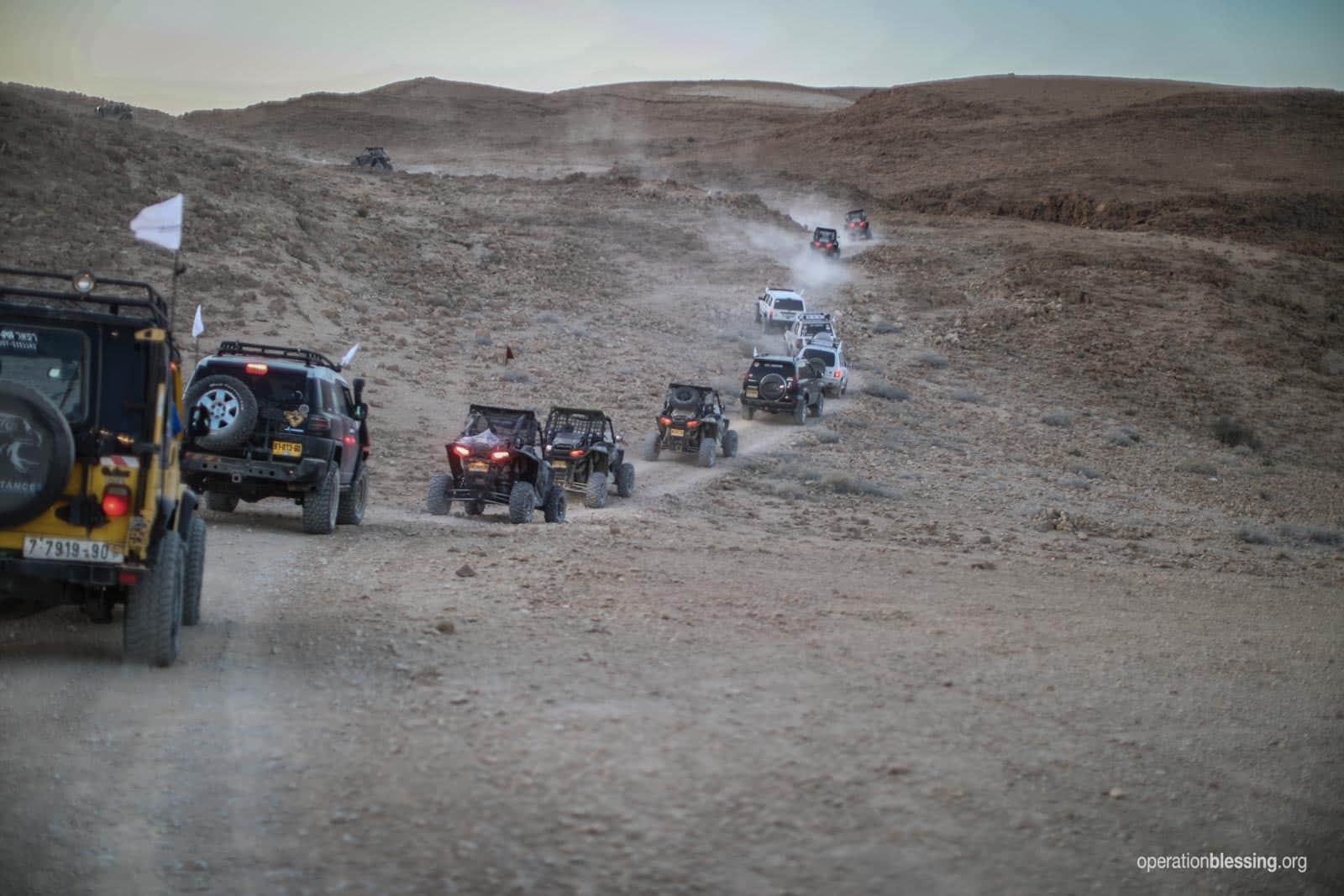 The word "Bedouin" means "dwellers in the desert," and for good reason. These nomadic people live in the nationless desert, far from any other human habitation. They remain here because they have nowhere else to go. Generations of Bedouins have lived out their lives, from birth to death, in the sandy expanse cut off from the rest of the world. To sustain themselves, the Bedouin tribes raise cattle, and other livestock, often moving from place to place according to the needs of their herds. But for two Bedouin communities living in the southern hills of Hebron, lack of rain had placed their livelihood in jeopardy.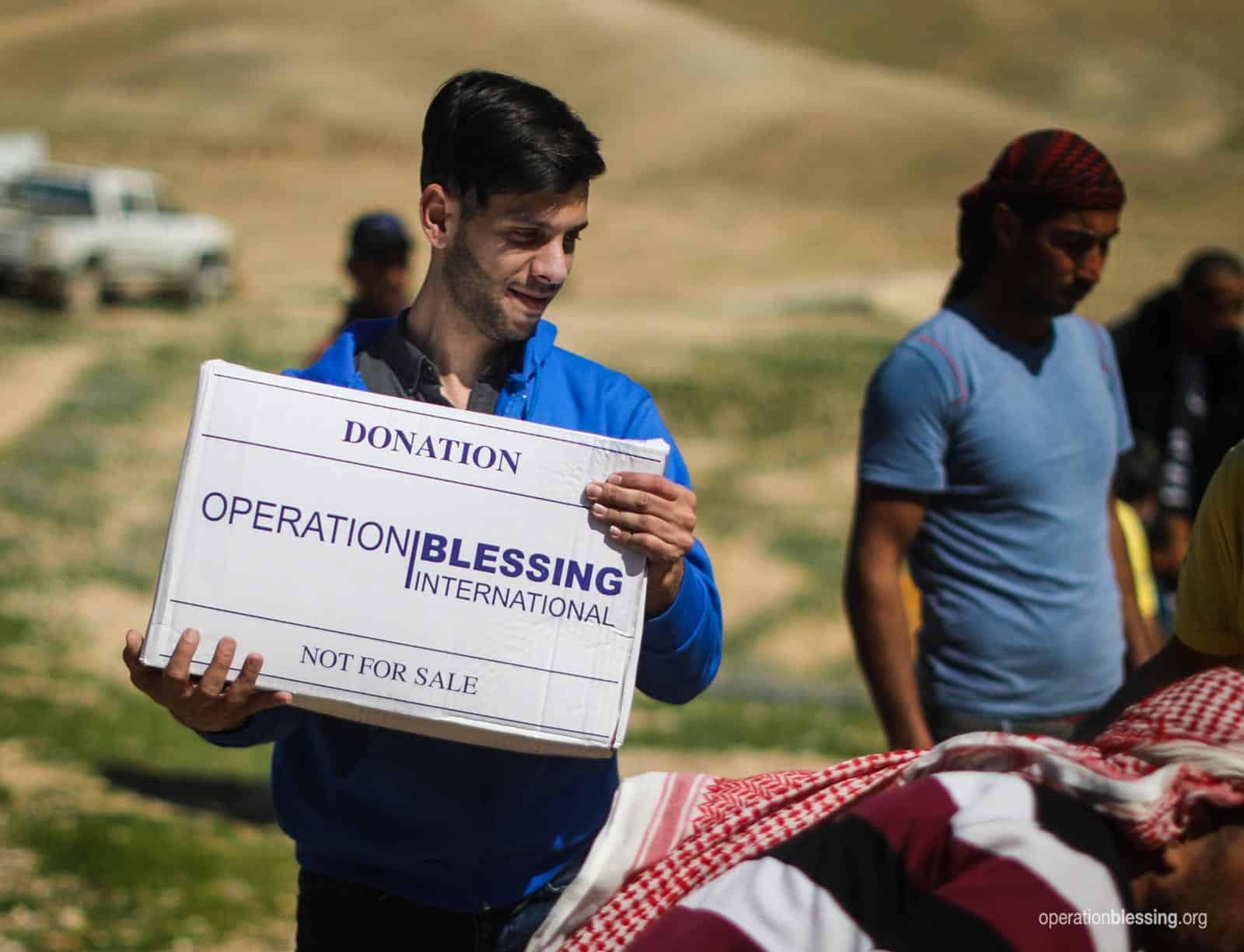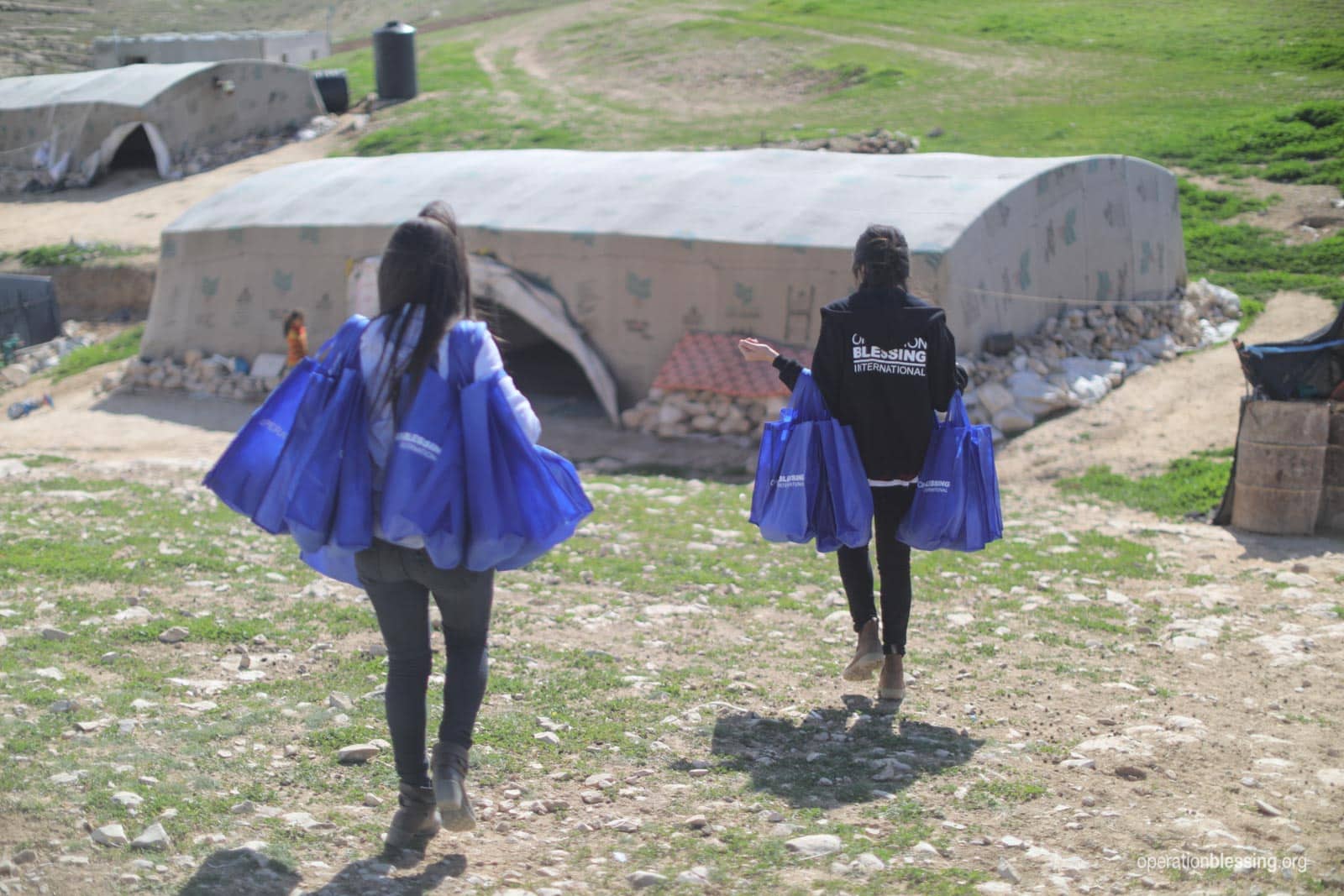 Operation Blessing learned about the Bedouin's desperate situation through local social workers and agreed to help. However, due to the communities' remote location several hours from Jerusalem, just reaching them was going to be a challenge. A local 4×4 club volunteered to help transport the supplies across the barren landscape to the Bedouins.
Soon, the 4×4 vehicles laden with critical relief supplies embarked on their desert mission. Thanks to the rugged off-road machines, Operation Blessing was able to distribute relief packages containing over 65 pounds of flour, sugar, salt, pasta, noodles, tea, rice, powdered milk and canned food. In all, enough food was delivered to supply the two Bedouin communities — over 800 people — for an entire month.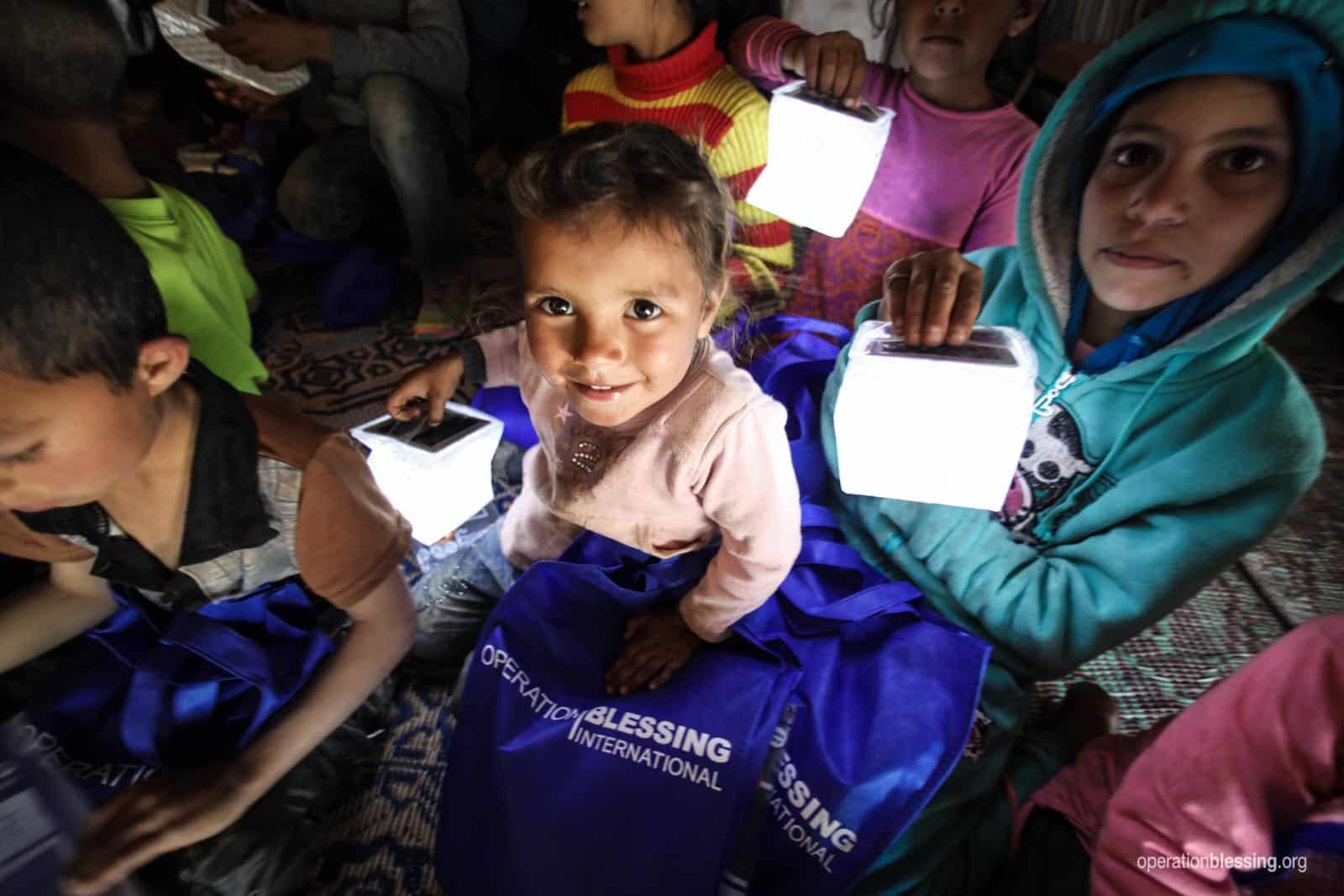 Since they live far from the electrical grid, Operation Blessing also brought solar lanterns for the children of the Bedouin camps. Now, they have a safe, renewable light source they can enjoy long after the sun goes down.
Operation Blessing is working to continue monthly food distributions to remote communities in need throughout the Holy Land as lack of rain continue to jeopardize these vulnerable families. Thanks to Operation Blessing, and the 4×4 club volunteers, these isolated people now know that they are not alone and they are not forgotten.
HOW YOU CAN HELP


Your support is critical in helping families fight poverty. Click here to make an online donation today and let your gift make a significant impact in the lives of those who urgently need it.