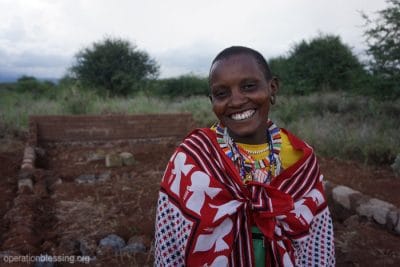 Bringing health to Kenyan communities
KENYA – When he got the emergency call, Joshua rushed to the home of an 80-year-old grandmother in his village who was struggling with diabetes.
"She looked weak and was complaining about a headache and joint pain," Joshua said. "I gave her pain killers and immediately took her to the Kimana Health Center, where she was examined, treated and registered to receive free insulin after a monthly observation at a local clinic."
Joshua is an Operation Blessing-trained community health worker, providing first-aid and wound care and promoting good health practices in his village. He is also trained to identify and respond to a variety of diseases, including common waterborne, insect transmitted, soil transmitted and respiratory diseases.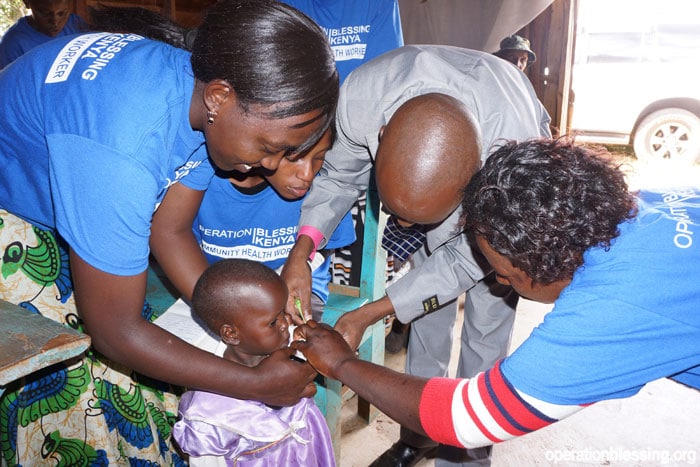 After graduating Operation Blessing's training program, community health workers like Joshua are outfitted with all the supplies needed to respond to the medical needs of their communities, including backpacks with supplies such as thermometers, cold packs and gauze, as well as cell phones for use in emergencies.
For most community health workers, just teaching people in their communities about the importance of practices like latrine use and proper hand washing has made a difference.
"In my village, there were only three people who had latrines," said Joyce, a community health worker in the village of Somoire. "I went around talking about latrine use, and I'm happy to report that two individuals who were against it are now constructing latrines."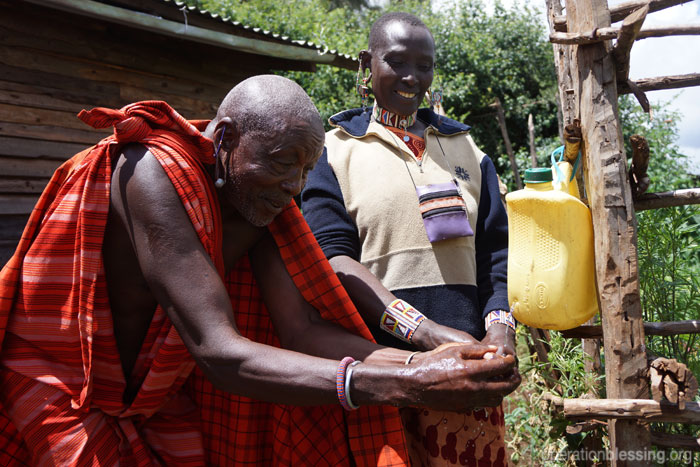 In some areas, like Kitamuesi's village, raising awareness about certain health practices can go against cultural beliefs.
"I introduced breastfeeding which is not commonly practiced by Maasai women," Kitamuesi said. Most mothers here don't understand that breast milk provides enough nutrients for their babies and instead give their infants a type of butter made from goat milk.
"But I taught about the health benefits of breast milk for their babies, and I'm glad to testify that more mothers from my village are exclusively breastfeeding their newborns," she said. "The community trusts me and they contact me whenever they want health information about expectant mothers."
Through the work of community health workers and Operation Blessing, villages in Kenya and around the world are receiving the care and instruction they need to become healthier communities.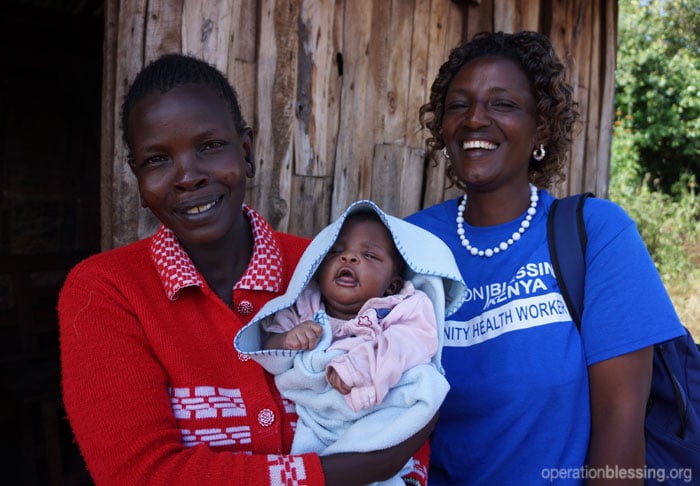 HOW YOU CAN HELP

Your support is critical to providing relief for the hungry, water for the thirsty, medical care for the sick, disaster relief for those in crisis, and so much more.
Click here to make an online donation today
and let your gift make a significant impact in the lives of those who urgently need it.

Print Friendly