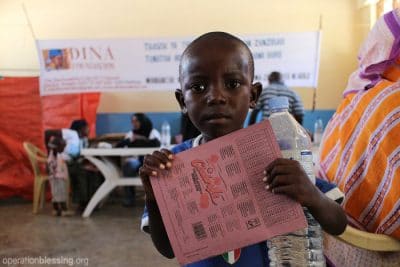 Bringing hope and health to Zanzibar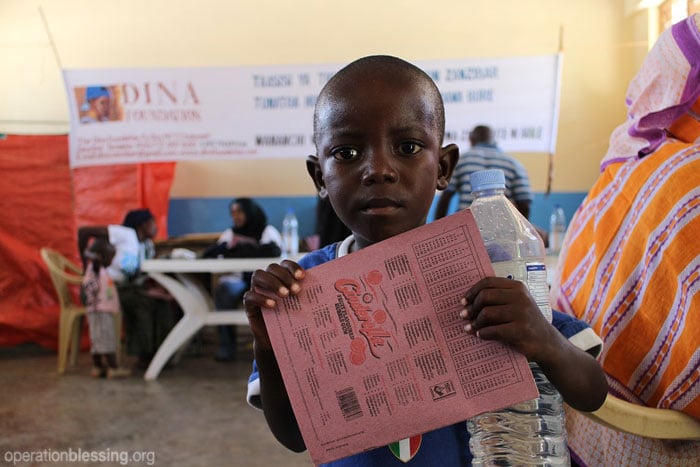 ZANZIBAR – Operation Blessing is partnering with Teva Pharmaceuticals to bring life-saving aid to some of Zanzibar's most impoverished villages plagued with malaria outbreaks and rampant bacterial infections.
To address the growing health crisis in the region, a shipment of donated medicine was delivered to Operation Blessing partner The Dina Foundation and quickly distributed through mobile clinics to reach impoverished children in remote areas of Zanzibar where hospitals and health centers are scarce.
Medicine was also given to the Makunduchi Hospital, the largest, most populated hospital in the region, as well as several government health organizations.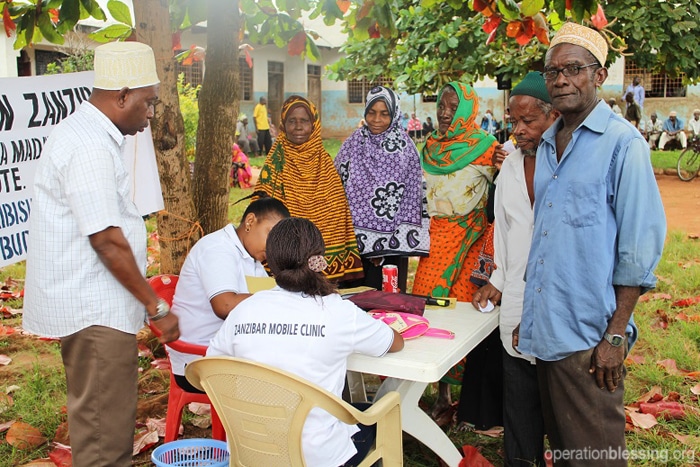 According to Mayasa Salum, director of The Centre Medical Facility, there is a deficiency in medical care in Zanzibar and the government budget is not currently able to meet the needs of the citizens—making Operation Blessing and Teva Pharmaceuticals' donation even more significant.
Two medicines included in the shipment, Amoxicillin and Quinine, are being used to treat those suffering from malaria and bacterial infections, both of which plague a majority of the country's people.
"Many of the country's hospitals are overrun with patients and the facilities are short on medicine and hospital equipment, but donations like the Quinine and Amoxicillin helped treat those problems and begin the recovery process for suffering villages," said Dr. Amour Muhsini, a veteran doctor at Makunduchi Hospital.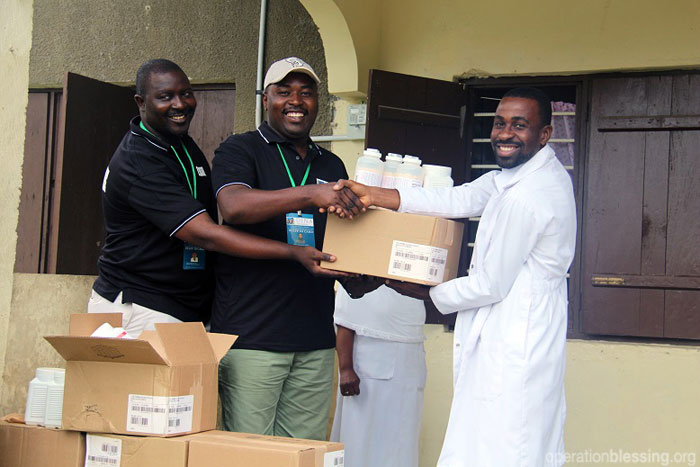 Operation Blessing and its partners are committed to providing exceptional health care in Zanzibar and around the globe, reaching the most remote corners of the earth and saving lives every day with free medicine and quality care.
HOW YOU CAN HELP

Your support is critical to providing relief for the hungry, water for the thirsty, medical care for the sick, disaster relief for those in crisis, and so much more.
Click here to make an online donation today
and let your gift make a significant impact in the lives of those who urgently need it.

Print Friendly