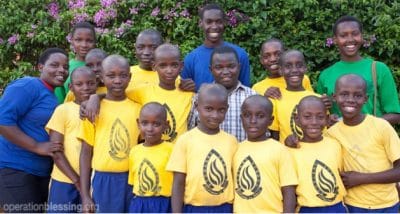 Bringing light into darkness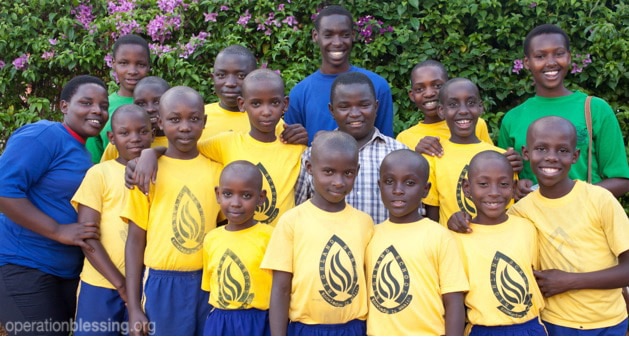 RWANDA – Georgette was born in a remote region of Rwanda—and when she was just a little girl, young Georgette lost both of her parents.
She was offered a home at the Nibakure Children's Village, an Operation Blessing-partner in Rwanda. There, she is given safe shelter, nutritious meals, healthcare and an education.
But the village was lacking electricity, relying solely on solar power. Too often, the weather prohibits the use of the solar system or the batteries run low. Georgette and the other children are unable to complete their schoolwork, caregivers are left to prepare meals in the dark, and thieves were able to break in during the night.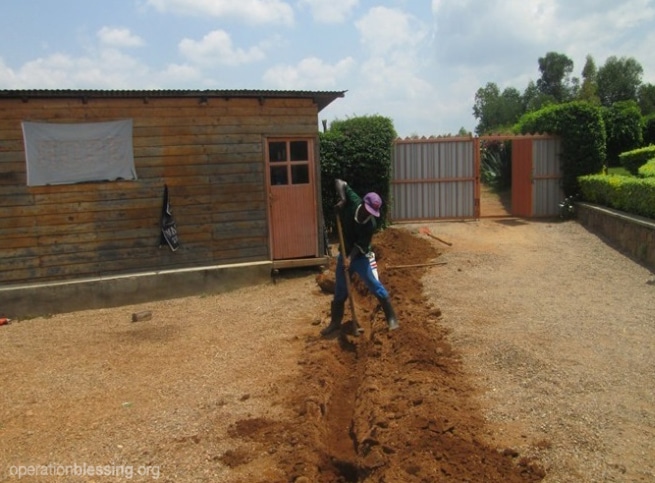 Partners like you made it possible for Operation Blessing to connect Nibakure Children's Village—home to so many orphans like 15-year-old Georgette—to the electrical grid, providing reliable power 24/7. This makes the village safer, as guards are able to monitor the village at night, staff are no longer preparing meals in the dark, and children like Georgette are finally able to complete their schoolwork after the sun goes down.
"Before I was performing poorly [in school]," Georgette said, "but I am proud to inform the public that I was among the best performers in school." In fact, Georgette was recently given the honor of being awarded Best Female Performer by the Rwandan First Lady.
HOW YOU CAN HELP

Your support is critical in helping families fight poverty.
Click here to make an online donation today
and let your gift make a significant impact in the lives of those who urgently need it.

Print Friendly