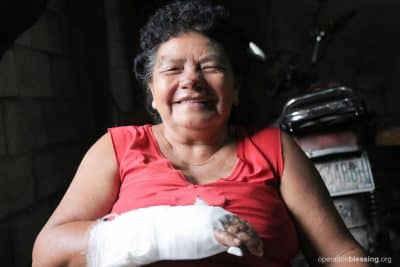 Burn Care for Fuego Victims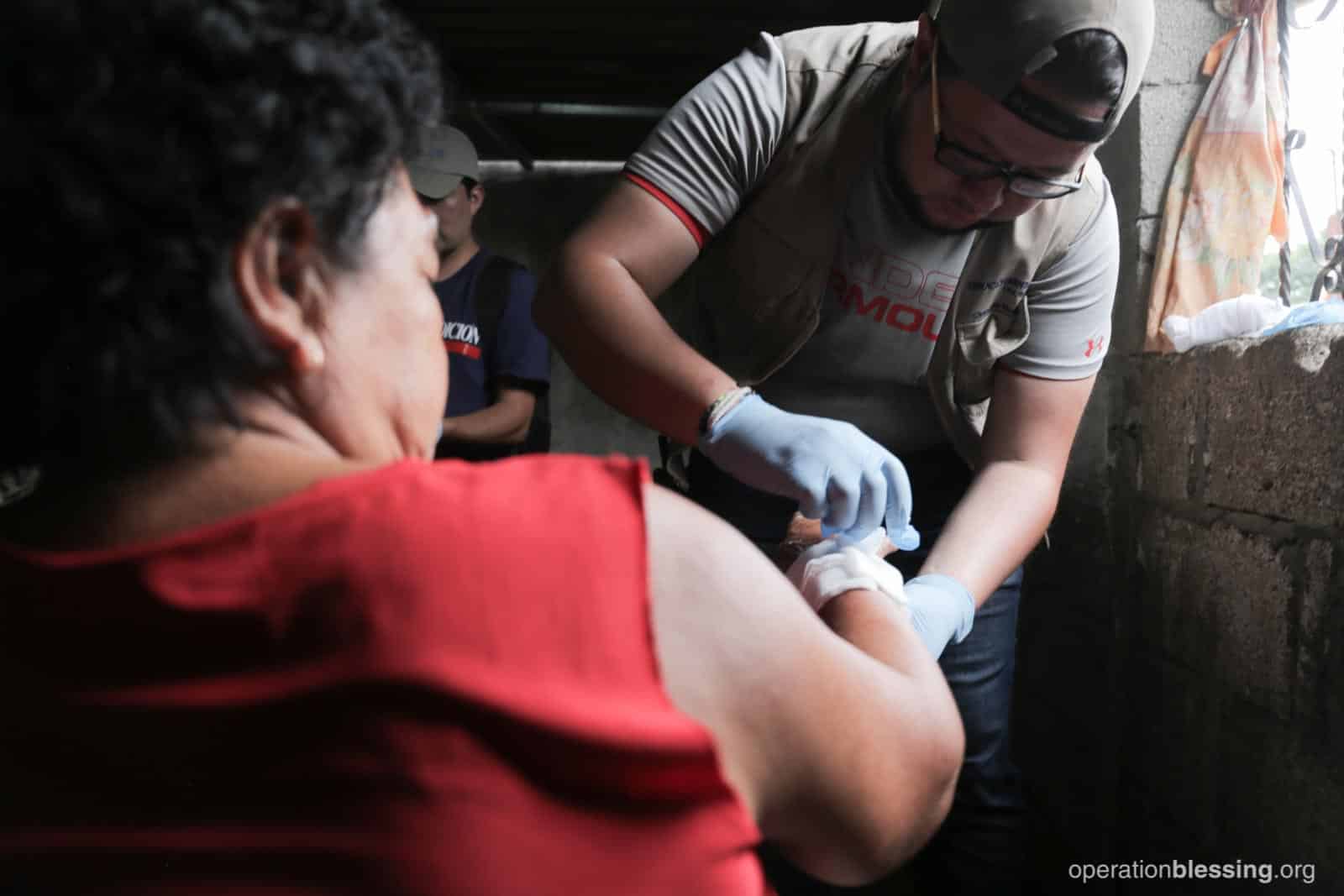 GUATEMALA – The eruption of Volcan de Fuego in Guatemala has left a path of devastation in its wake. Fortunately for victims like 65-year-old Brigida from the community of San Miguel Los Lotes, Operation Blessing has a strong presence in Guatemala, and has been delivering aid, help, and hope since day one of the tragedy.
Thanks to your ongoing support, OB Guatemala was able to immediately begin distributing essential food, hygiene items, and medical supplies, as well as provide support for first responders. As the disaster unfolded, they expanded their efforts to include safe water, shelter supplies, uplifting programs for children, and most importantly to Brigida and others like her, medical care.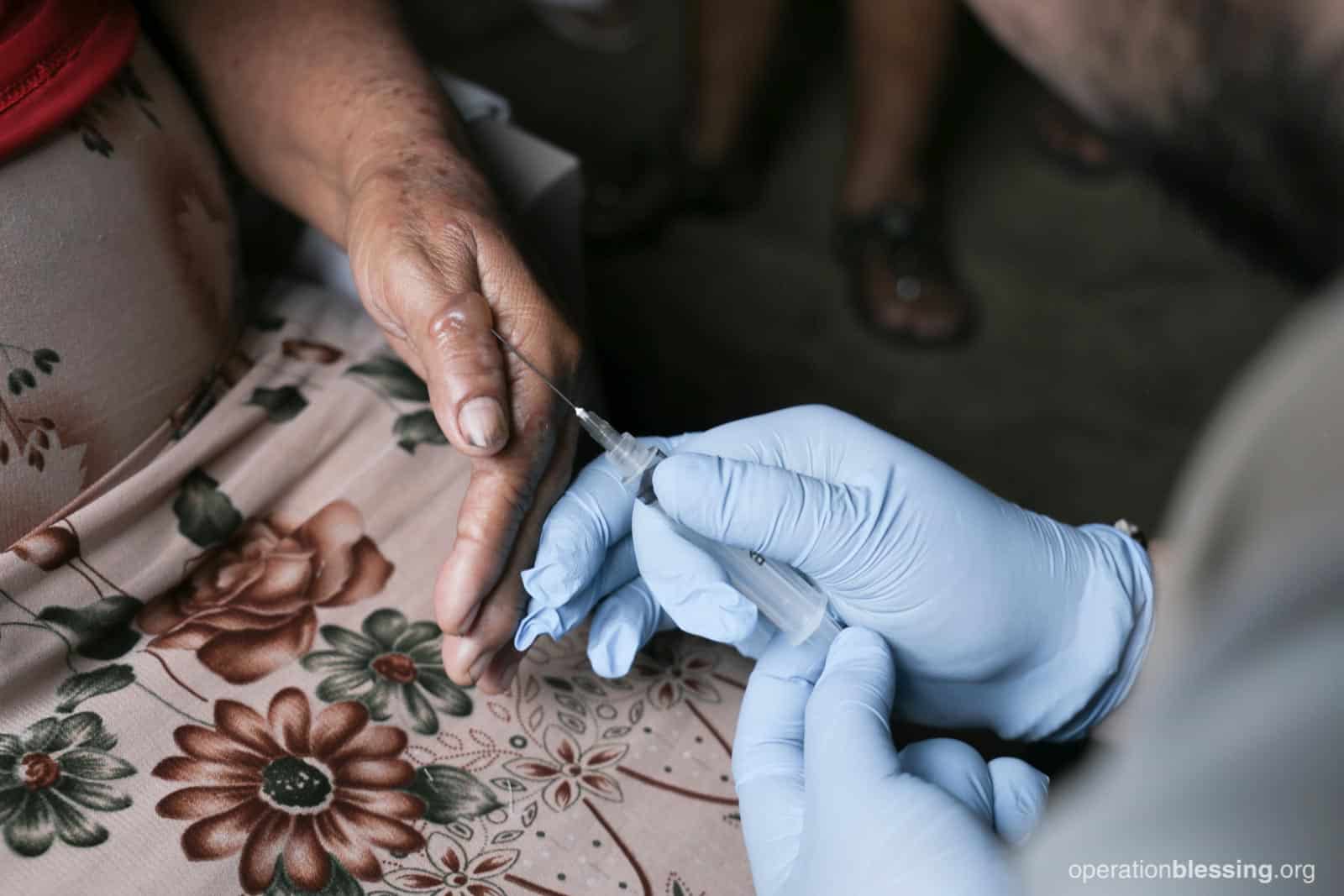 Brigida said, "We were ready to have lunch when we heard the people shouting, everything was cloudy, and we could not leave the community." As Brigida attempted to find shelter inside her house from the erupting volcano, the heat and ashes singed her arm, leaving a second degree burn.
"We managed to survive, unfortunately 20 of my relatives are missing," said Brigida. In addition to that harsh blow, several other relatives have been moved to national hospitals, and two of her granddaughters suffered such severe burns that they will be sent to the U.S. for treatment.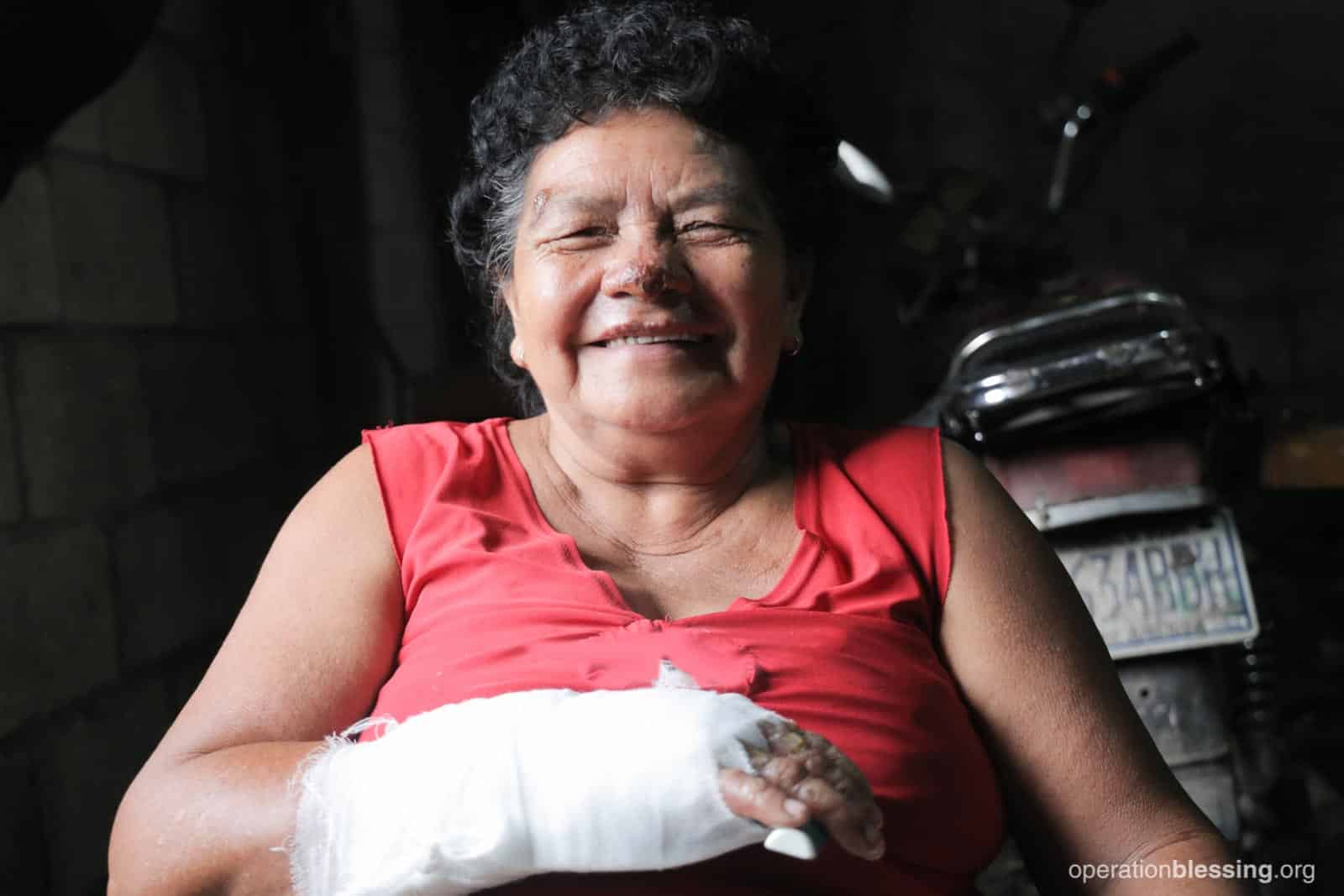 In the all the chaos and destruction, Brigida's own burn still needed medical attention. As Operation Blessing worked in her community, OB Guatemala's medical manager, Dr. Juan Fernando Ovalle, tended to her wounds and provided medications for proper healing.
Brigida and her family also received 14 bags of disaster aid supplies from Operation Blessing. Full recovery is still a long way off, but because of partners like you, Brigida now has a smile on her face. A little care and encouragement can make a huge difference for survivors of natural disasters. Thank you for your support!
HOW YOU CAN HELP

Your support is critical in helping families fight poverty.
Click here to make an online donation today
and let your gift make a significant impact in the lives of those who urgently need it.

Print Friendly