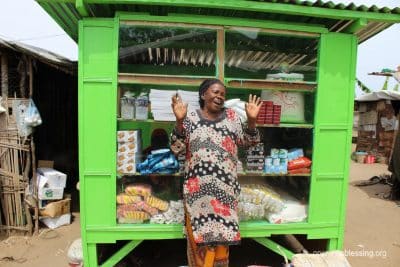 Picking Up the Pieces After Ebola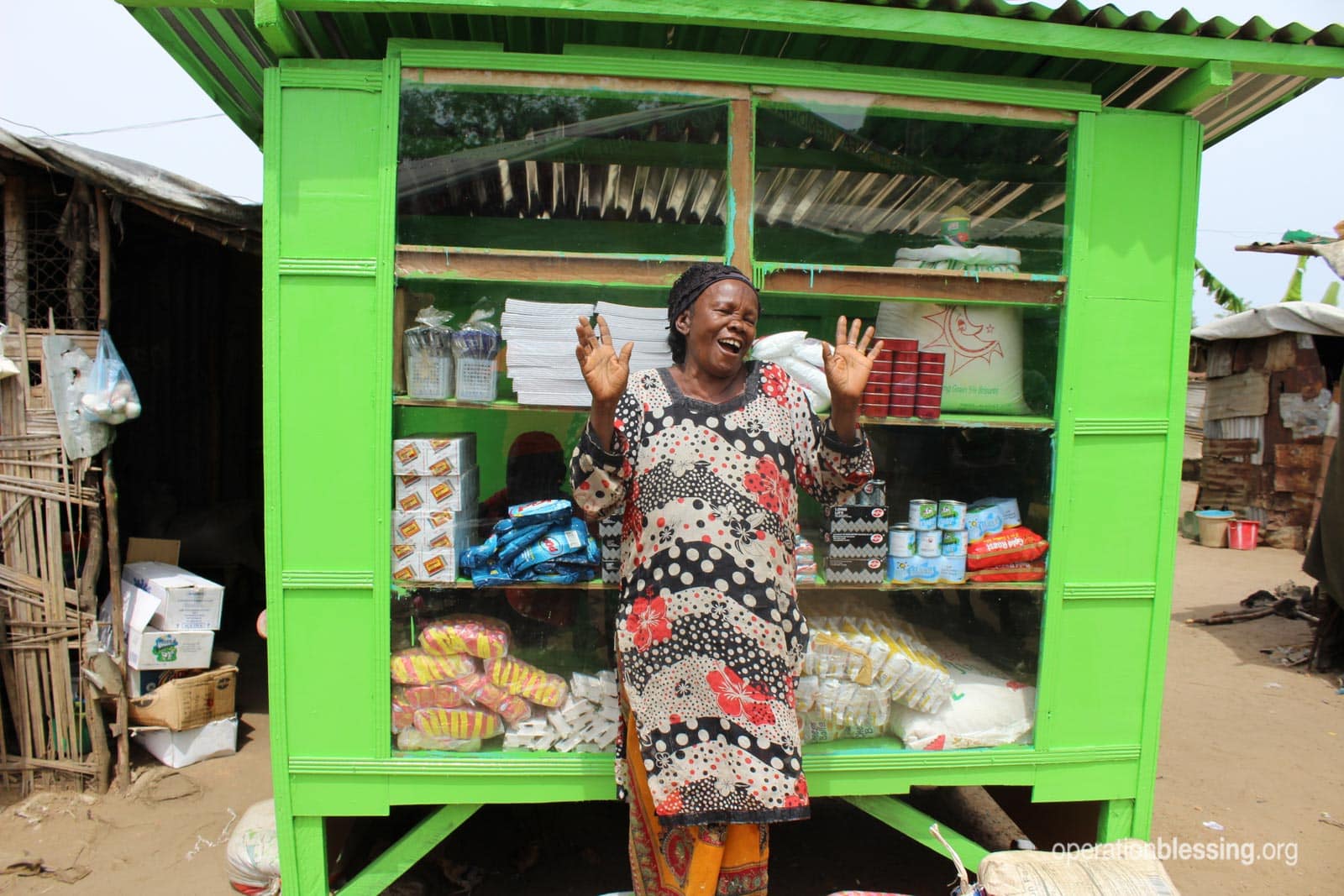 LIBERIA – Like many people in Liberia, Ma Kemah and her family are still overcoming the aftermath of the Ebola outbreak of 2014. Nearly everyone in the country has a story to tell, and Ma Kemah, who lives in a community just outside the city of Monrovia, is no exception. She lost two sons and a daughter to the deadly and fast-moving disease. Four of her surviving grandchildren, known as "Ebola orphans," now live with her.
Raising four children ranging in age from nine to fourteen has presented challenges for Ma Kemah, but Operation Blessing International has been there to lend a helping hand. OBI met Ma Kemah because two of her grandchildren, Kemah and Abass, are part of OB Liberia's orphans program. Through this program, they, along with approximately 170 other Ebola orphans, are provided with food, clothing, and school tuition. They also receive regular home visits to check on their welfare.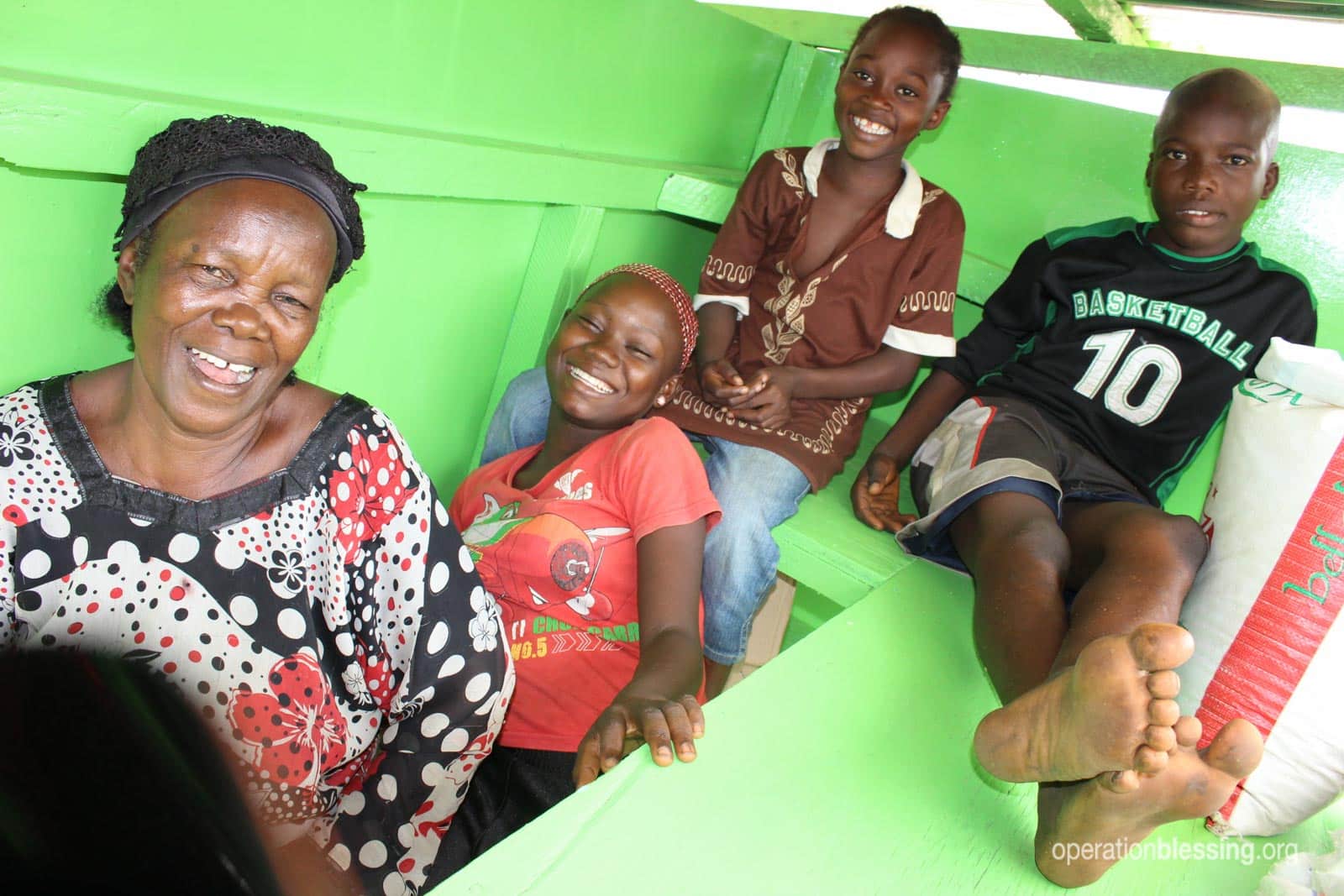 But OB Liberia wanted to do more for Ma Kemah and her family, so they gave her a sturdy new business booth, in bright green no less, filled with supplies. From the booth, Ma Kemah and her grandchildren now run what westerners might think of as a small convenience store. They sell groceries and household supplies such as rice, oil, milk, coffee, toiletries, diapers, paper, batteries, and more.
Ma Kemah literally rejoiced when she saw the new booth. It's situated right outside her home along the street, and she and her grandchildren can comfortably fit inside to sell their wares. Now Ma Kemah has the opportunity to earn more income while safely watching over her family. With the expected increase in income, she eventually hopes to make improvements to her hut-like home as well.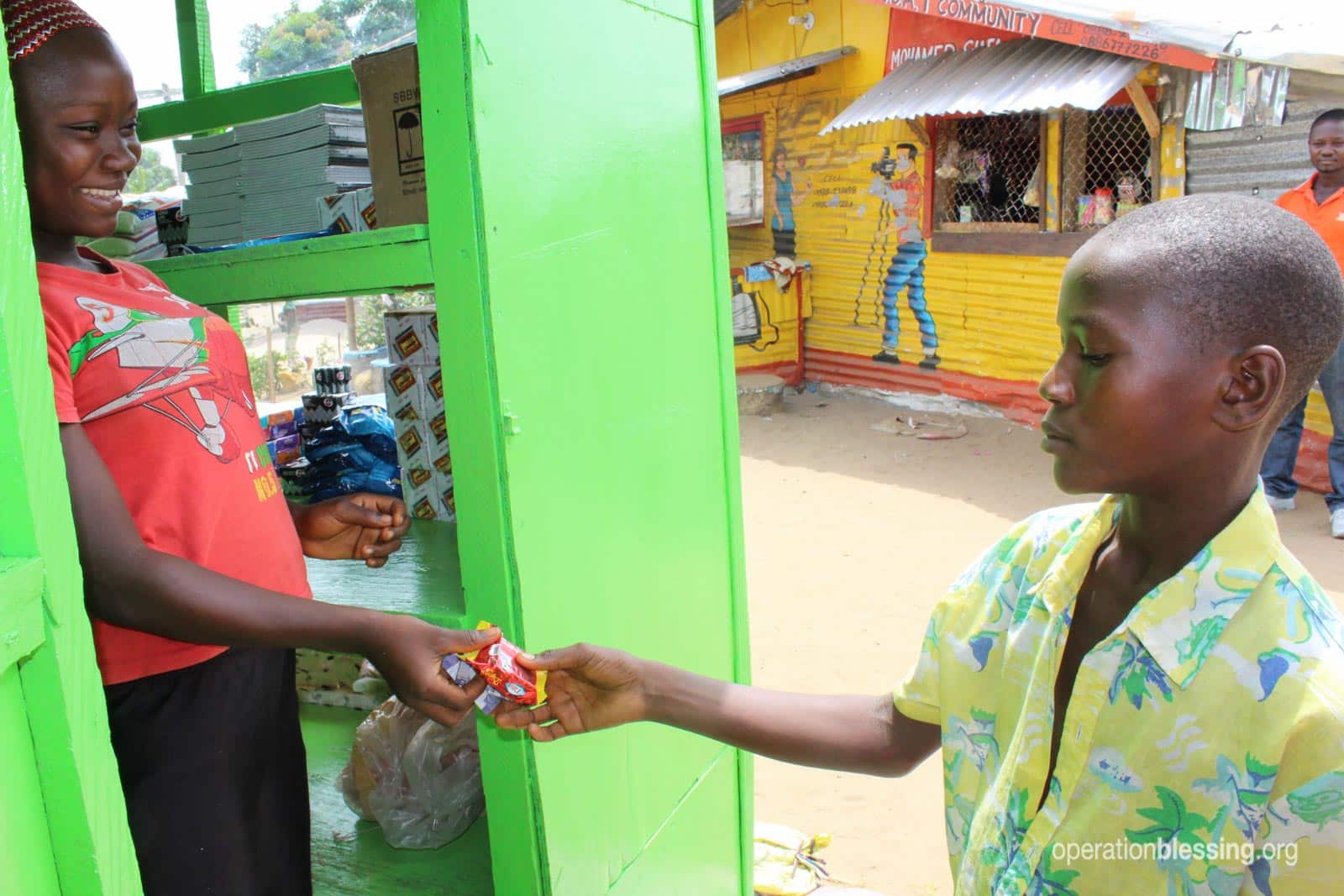 Operation Blessing knows that by providing a business opportunity to a family in need, they give them the ability to earn their own living for many years to come, fostering a sense of independence and dignity. Ma Kemah is very thankful, saying, "I am very happy for Operation Blessing. Let God bless Operation Blessing." And OBI is thankful to all of our generous supporters for making this possible!
HOW YOU CAN HELP

Your support is critical to providing relief for the hungry, water for the thirsty, medical care for the sick, disaster relief for those in crisis, and so much more.
Click here to make an online donation today
and let your gift make a significant impact in the lives of those who urgently need it.

Print Friendly