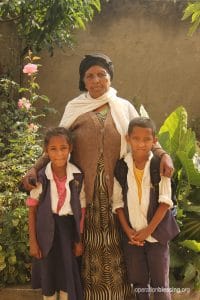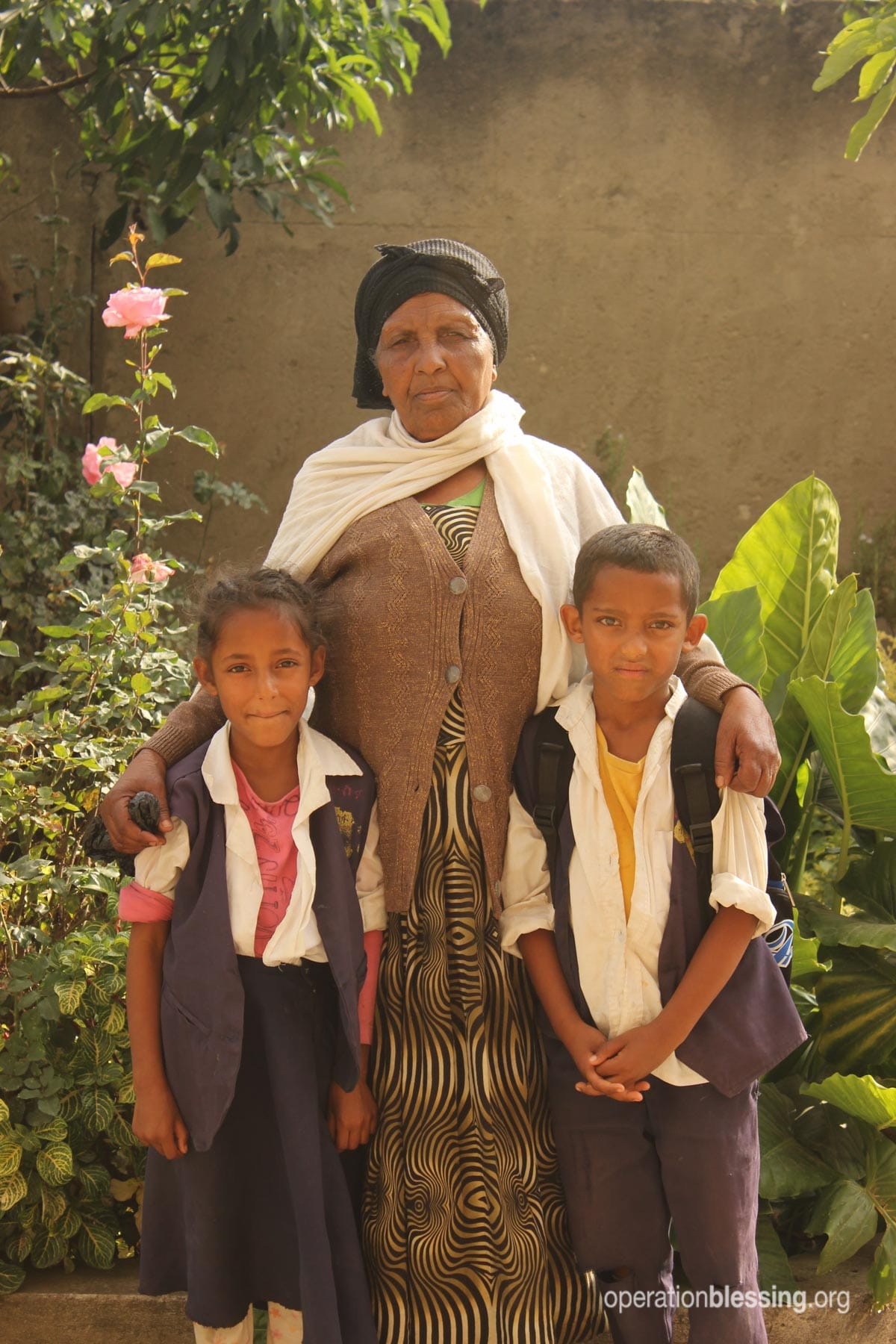 ETHIOPIA – For Ethiopian families living in poverty, extreme measures to change their living situations are not uncommon. Ten years ago, now 60-year-old Hibre wanted a better life for her family, so she decided to send her daughter to an Arab country to earn money and subsequently send it back home, a common Ethiopian practice.
With the plan in place, Hibre borrowed 8,000 birr for her daughter to travel; Hibre's daughter would work to pay off the debt first and then to improve the family's living situation. Sadly, Hibre's daughter was raped by her employer, and out of fear of retaliation from her employer's wife, she ran away. Unable to find another job in that country, she fled home to Ethiopia.
A domino effect followed Hibre's daughter's return. First, her daughter gave birth to twins, adding to the burden of mouths to feed. Second, the lender of the 8,000 birr moved into a room Hibre had previously been renting out, causing a loss of income until the debt could be paid. Hibre resorted to begging so she, her daughter and grandchildren wouldn't go hungry. She developed high blood pressure, and her daughter began struggling with depression.
Embracing Hope Ethiopia, an Operation Blessing-supported organization, met Hibre and her family while she was begging on the side of the road. Immediately upon joining Embracing Hope, Hibre's grandchildren were placed in regular daycare where they received four meals a day, two baths per week, health services, proper clothing and toys.
Once the children were cared for, Embracing Hope turned its focus to Hibre. The organization and its partners repaired her home so she could rent out another room, allowing her to provide for her family and earn money to pay off her debt, which she quickly accomplished. Then the lender of the 8,000 birr moved out, giving Hibre two rooms to rent and thus increasing her income. Currently, Hibre saves a portion of each paycheck and still provides well for her family.
Eliminating Hibre's need to beg for money and keeping the family together is a success story. Her grandchildren are thriving in elementary school and her physical health has improved. Thanks to OBI and Embracing Hope Ethiopia, Hibre is passing on a legacy of perseverance as she and her family overcome obstacles to make them a stronger unit. With continued encouragement and support, Hibre and her family will have the opportunity to thrive in their work, school and home lives.
HOW YOU CAN HELP

Your support is critical in helping families fight poverty.
Click here to make an online donation today
and let your gift make a significant impact in the lives of those who urgently need it.