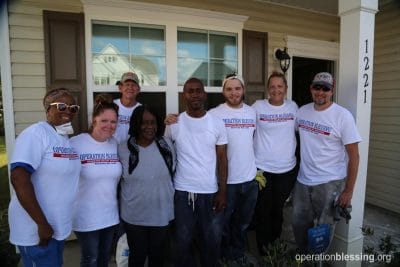 Carrying His Baby through Neck-High Water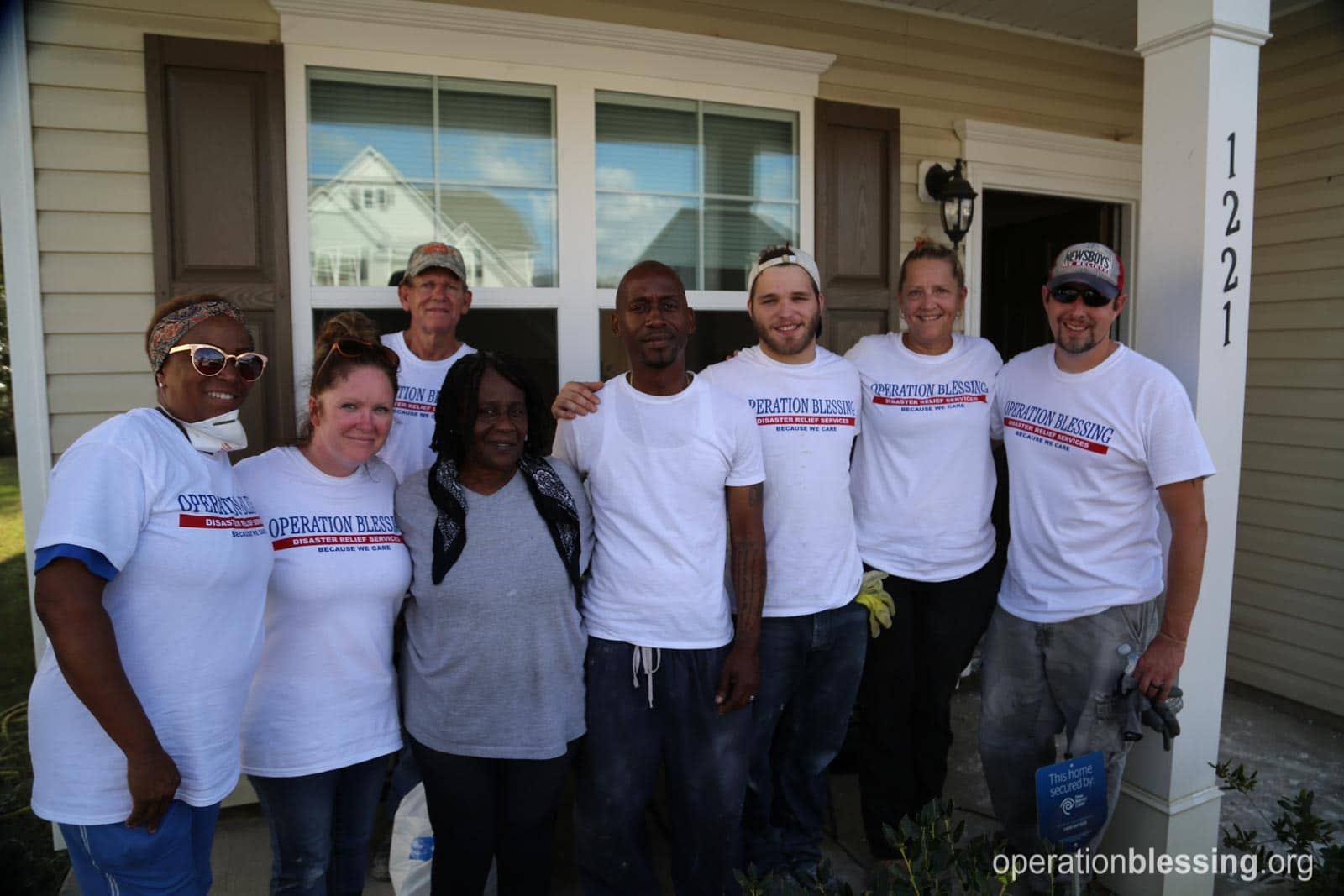 FAYETTEVILLE, NC – Hurricane Matthew slammed Kenyatta's neighborhood, dumping heavy rains that caused devastating flooding. He knew he had to get his baby girl to higher ground.
As the water flowed up to his neck, he placed his precious daughter on his shoulders and fought the floods to get her to safety. They made it, but when he was able to return home he found his house in ruins.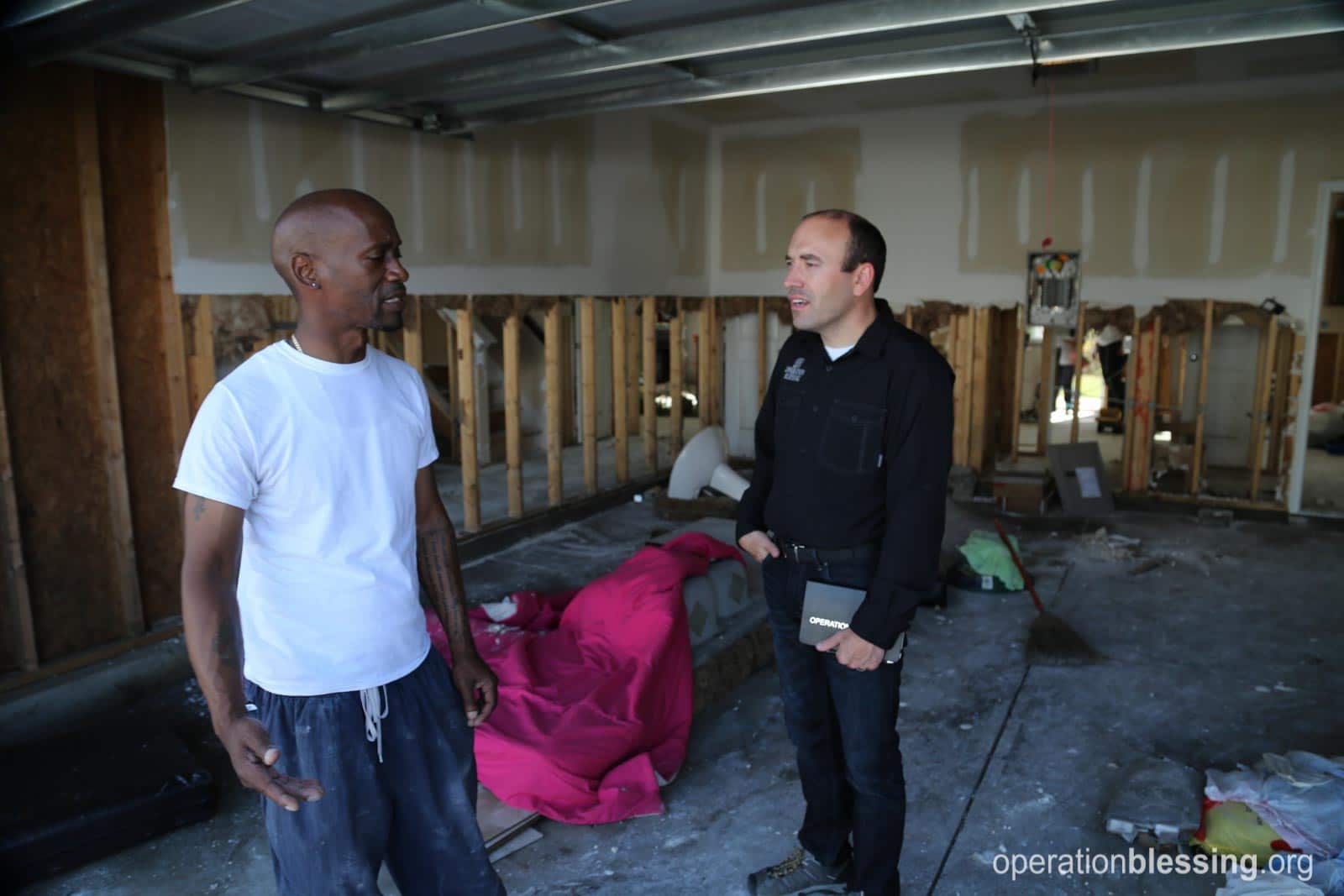 Kenyatta heard about Operation Blessing and the teams of volunteers who were in the area helping hurricane victims like him. He reached out, and a day later, a swarm of volunteers arrived to help remove damaged sheetrock and insulation.
He felt relieved as he watched them quickly knock out the work that would have taken him ages.
"Going through this flood makes me appreciate everything," Kenyatta said. "I'm glad people exist like Operation Blessing."
At the end of the day, the volunteers finished their work and left Kenyatta with a sense of relief. Instead of focusing on the daunting task of gutting the house alone, Kenyatta can put all his energy into moving forward with his baby girl.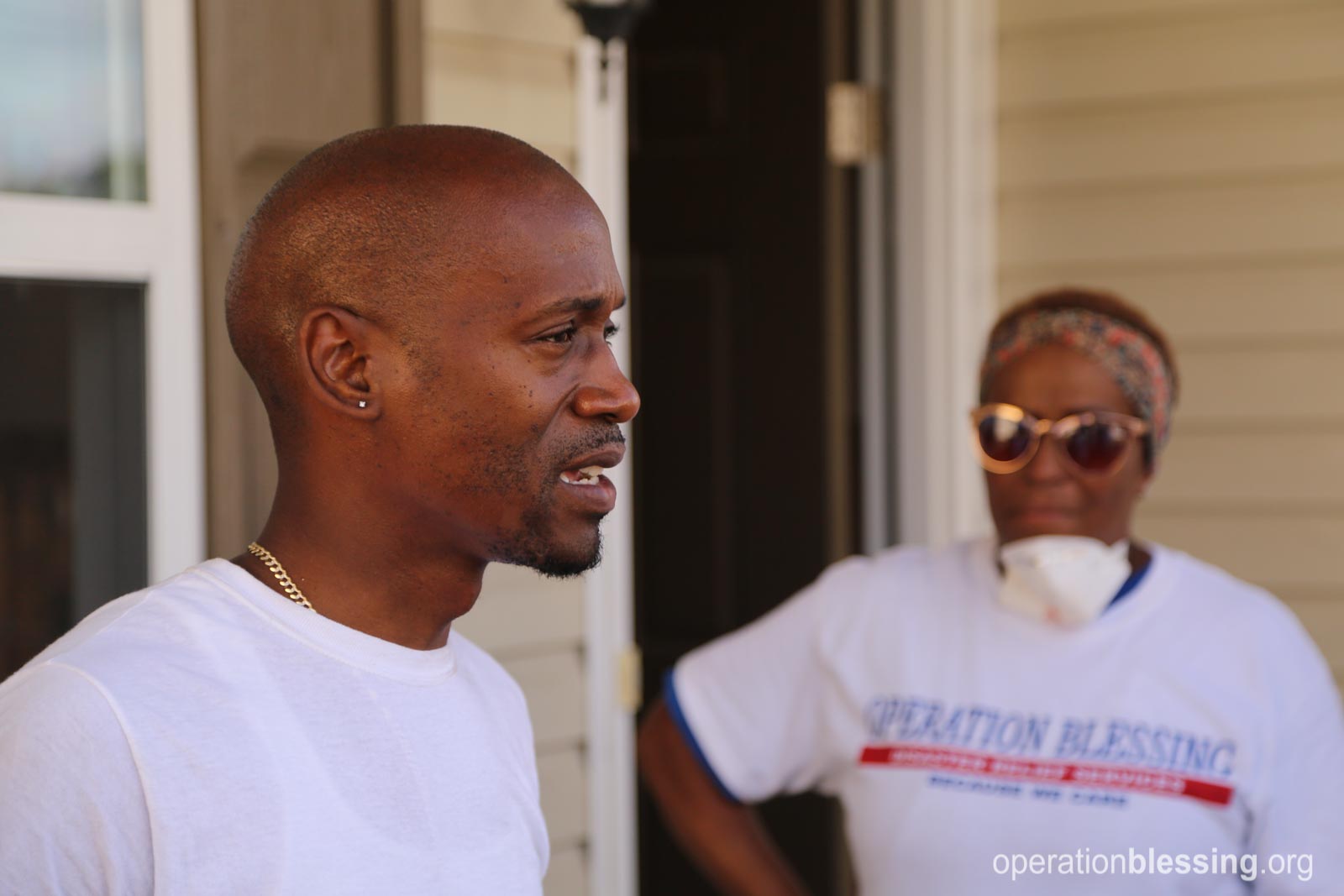 HOW YOU CAN HELP

Your support is critical in helping families fight poverty.
Click here to make an online donation today
and let your gift make a significant impact in the lives of those who urgently need it.