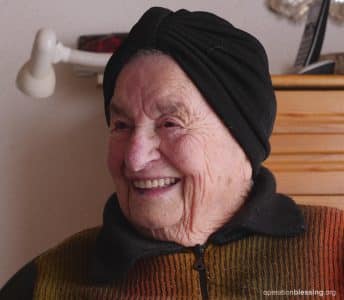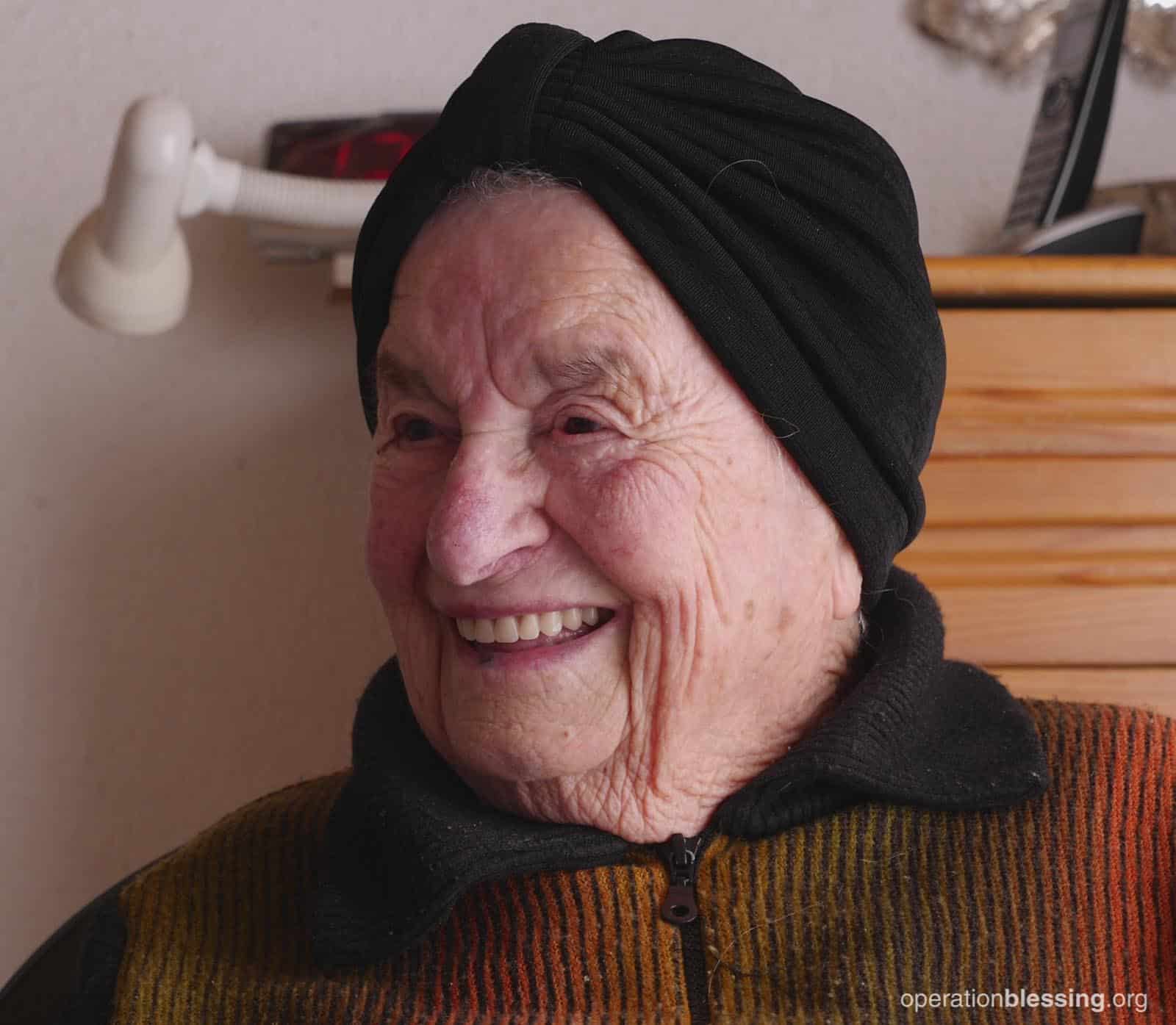 ISRAEL – Chava, now 94 years old, is spending her golden years in a way that she didn't get to spend her youth — free. She was born in Hungary in 1924 and was only a teenager when the Nazis rose to power. Chava was married in a ghetto, hoping that would prevent her from being taken by the Nazis. But just 10 days later, Chava's husband was taken. It wasn't long before the Nazis took Chava and all of her family members as well.
Chava, her parents, and her three sisters were crammed into a cattle car with dozens of others and sent to Auschwitz concentration camp. Soon after arriving at Auschwitz, Chava was separated from the rest of her family. While at Auschwitz, Chava was forced to live in filthy, inhumane conditions. There was intense overcrowding, what little food they were given was unfit to eat, and Chava had to sleep on the cold, hard ground.
Chava was selected to work in a Nazi factory. She was taken to the train station, and remembers seeing the clock at the station. It reminded her that she was still part of the real world and that time was still moving. Once she arrived at the factory, things began to improve somewhat for Chava. Though she had to work 12 hours a day, she did get Sundays off and, in Chava's words, "in comparison, the food at the factory was like a delicatessen!" Chava had new hope that she would survive the war.
In March of 1945, the factory where Chava worked was liberated. Not long after, Chava returned to Hungary to search for her family, soon learning that she was the only survivor. Thankfully, Chava's husband had also survived. The two were reunited and moved to the newly formed nation of Israel in 1949.
Today, Chava is thankful for the blessings in her life. Though her husband passed away a number of years ago, she has six children and boasts approximately 60 grandchildren and great-grandchildren! Despite her many blessings, Chava needed help.
While she was living in freedom, times were hard and her resources few. The dentures she had been wearing were 22 years old and were worn and falling apart.
Thanks to your support, Operation Blessing was able to provide this brave Holocaust survivor with a brand new pair of dentures. With your help, Operation Blessing teams are providing free medical and dental care to those in need in Israel, including Holocaust survivors like Chava.
HOW YOU CAN HELP

Your support is critical to providing relief for the hungry, water for the thirsty, medical care for the sick, disaster relief for those in crisis, and so much more.
Click here to make an online donation today
and let your gift make a significant impact in the lives of those who urgently need it.

Print Friendly