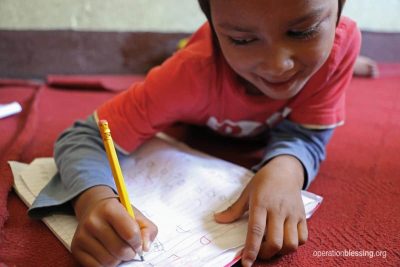 Giving Hope to Little Hearts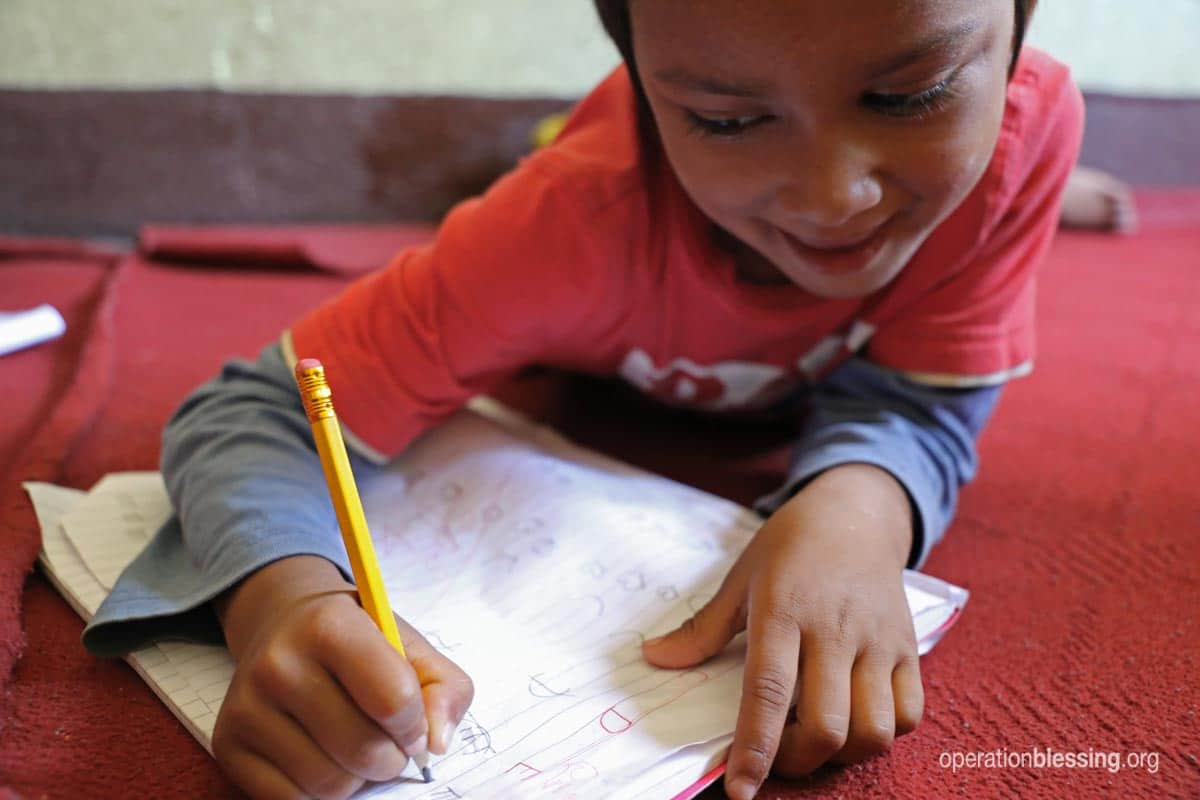 NEPAL – Five-year-old Ganga was born in a small, rural village in Nepal where many children and their parents migrate every six months between farming in their communities and working in nearby factories. Every member of the family is expected to work no matter their age. The labor is considered difficult but necessary for families who live in extreme poverty.
The children's efforts help their families afford food and shelter, but long days make it impossible for the children to attend school, perpetuating the cycle of poverty and marginalization and costing these little ones their childhoods. But their families are simply hoping for their next meal, never mind clean and stable living conditions.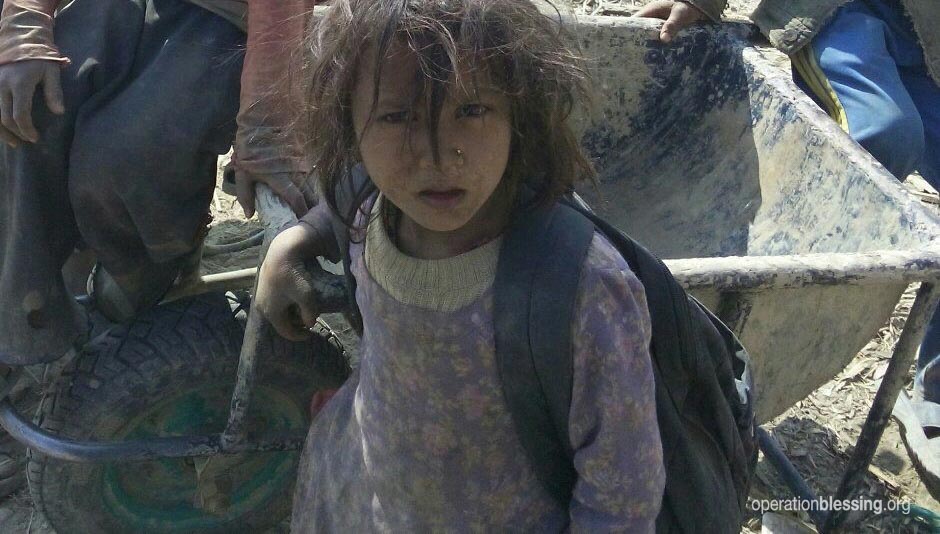 As of 2014, the Nepalese Central Bureau of Statistics estimates that more than one out of three children ages 5 to 14 are in the workforce, with a higher average in rural areas.* A catalyst for change was necessary if these families were to have any hope of providing a better life for themselves and their children.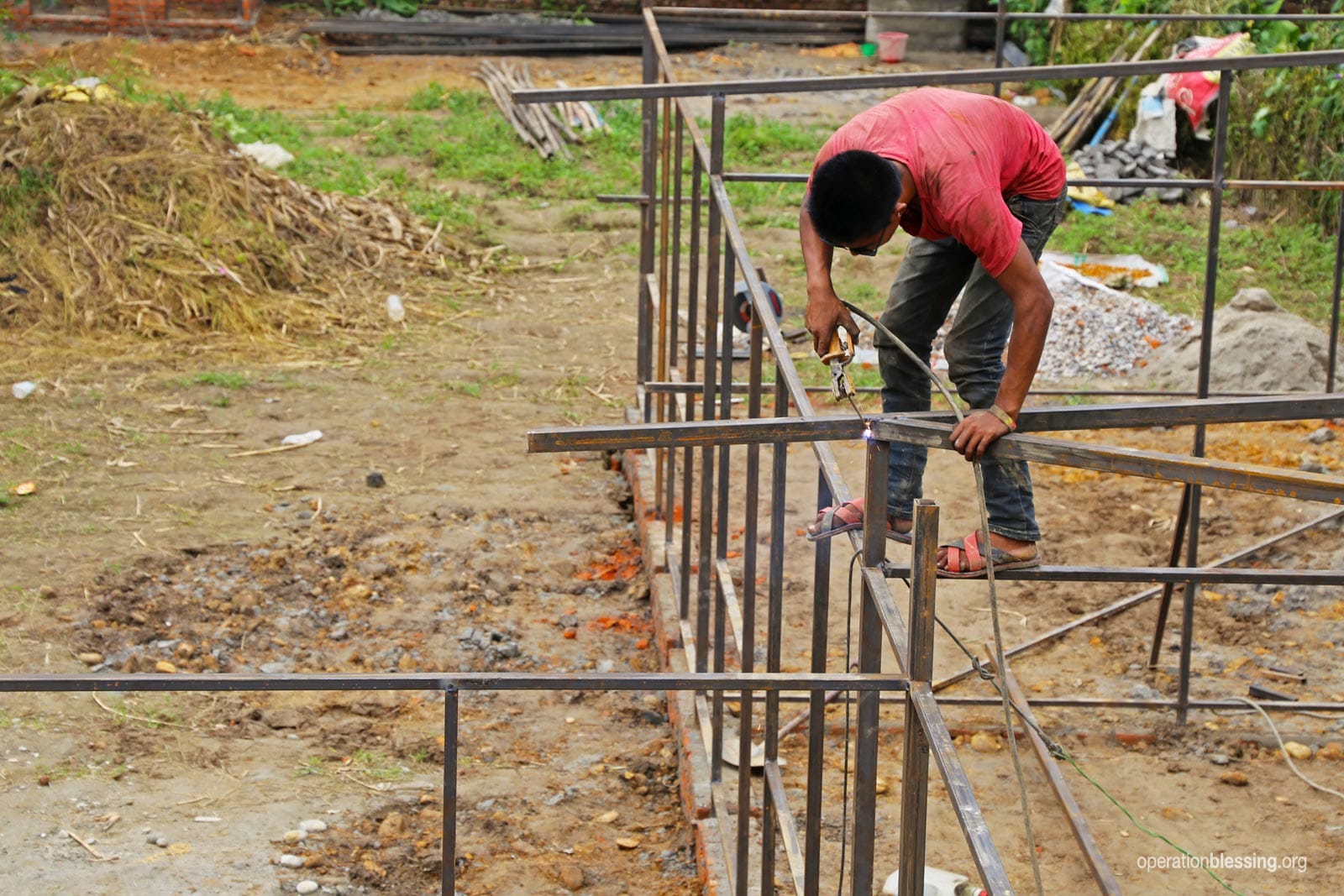 In March 2016, Operation Blessing International partnered with a team of volunteers and other non-governmental organizations to build a safe home for up to 34 children, ages 4 to 14. The home's purpose is to give children better living conditions and the opportunity to make school a priority while also providing for their basic needs, thereby lifting the parents' burden. The children who would come to live in the safe home were not abandoned by their parents, and the children still visit with their parents, sometimes at the shelter and sometimes at their parents' homes.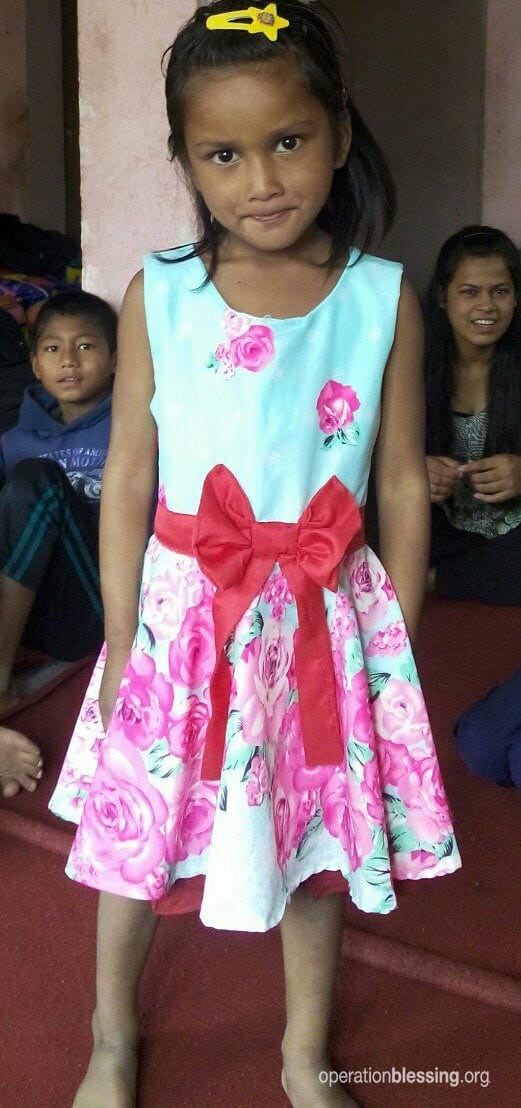 Little Ganga recently came to live at the safe house with her 6-year-old brother, Kishor, after their family had been working in the brick factory for two seasons. Her parents had not been able to provide proper clothing, food or money for school; the children were used to living on the streets, eating grass, roots and trash or simply going without.
Due to their extreme poverty, Ganga and Kishor were becoming aggressive toward others and were untrusting of peers and helping adults when they first arrived at the safe house. Those who truly wanted to help Ganga found it difficult to break through her tough exterior.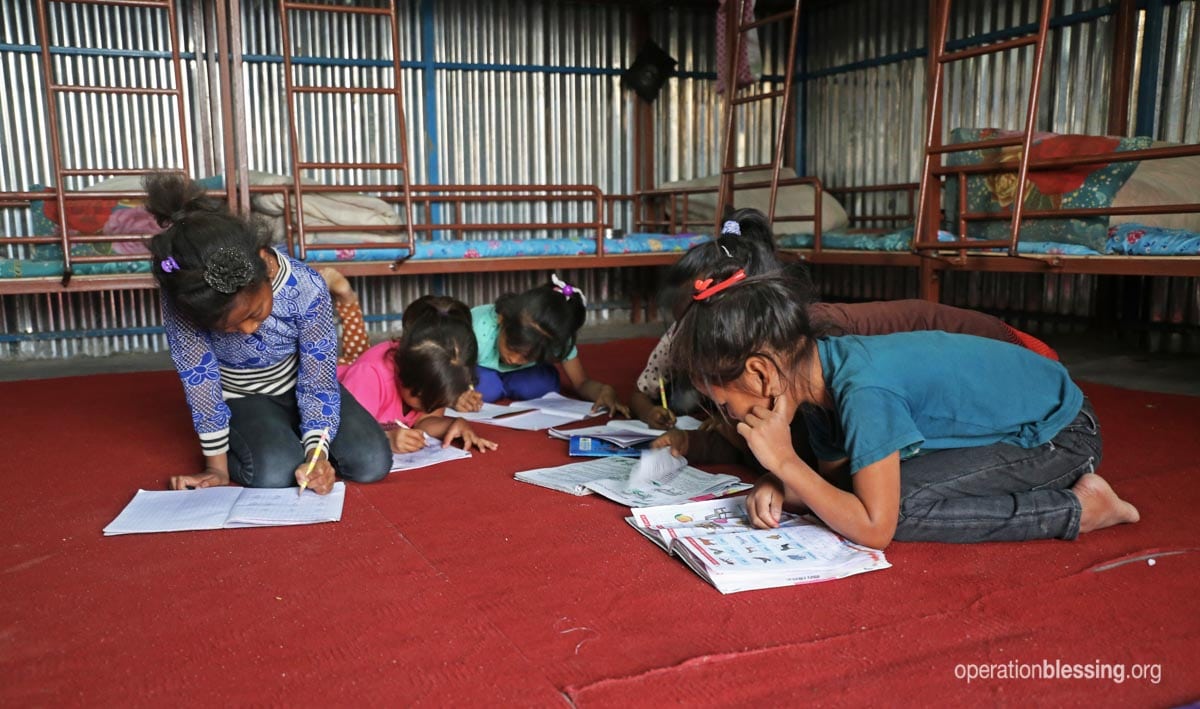 Over time, Ganga and Kishor came to understand that they could let down their defenses. The siblings learned that the grown-ups at the house were helping to provide a safe place. Once their basic needs were met, Ganga and Kishor steadily learned how to trust others.
As a result of clean, stable living conditions and a daily education provided by Operation Blessing and our partners, Ganga and Kishor are now much healthier. Ganga has been transformed as a result of personal and educational provisions. She now wears proper clothing, is well fed and regularly attends public school, which is a 10-minute walk from the children's home.
Operation Blessing has been an integral part of constructing the safe house and providing the necessary furnishings. Ganga and the other children now have mattresses, a clean bathroom and warm blankets for the first time in their lives!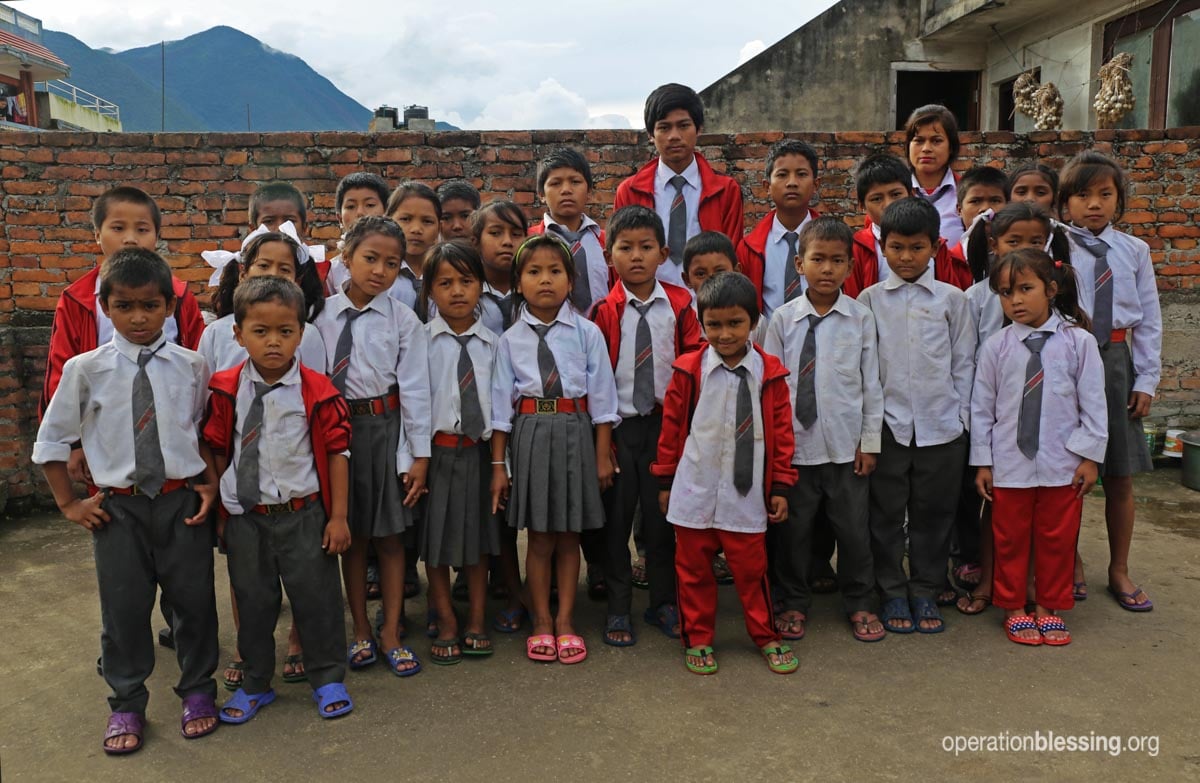 Children who were once working in factories are now receiving the kind of care, compassion and education that can propel them into greatness.
*From the Annual Household Survey from the Government of Nepal's National Planning Commission Secretariat, Central Bureau of Statistics
HOW YOU CAN HELP

Your support is critical to providing relief for the hungry, water for the thirsty, medical care for the sick, disaster relief for those in crisis, and so much more.
Click here to make an online donation today
and let your gift make a significant impact in the lives of those who urgently need it.

Print Friendly