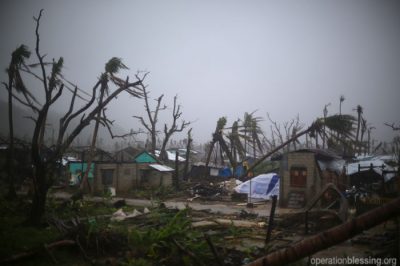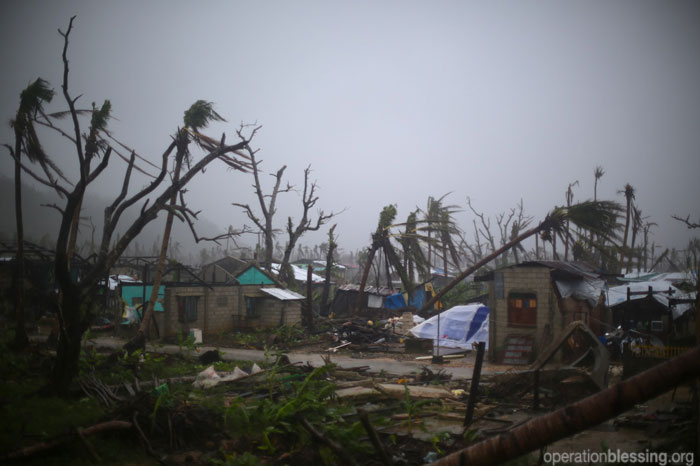 PAGNAMITAN, Philippines – When Typhoon Haiyan decimated her village a year ago, everything Clara had worked for was gone—her home, her business and even her daughter's wheelchair.
Cutting hair and working as a cosmetologist was all Clara had ever known, but without any supplies—not even scissors—she struggled to provide for her family, making shell necklaces while her husband sold fish door to door.
With a combined income of less than $25 a week, Clara and her husband could barely afford food for their seven children and didn't know how they would save enough money to build a new home or even provide the proper medical care for their daughter who has cerebral palsy.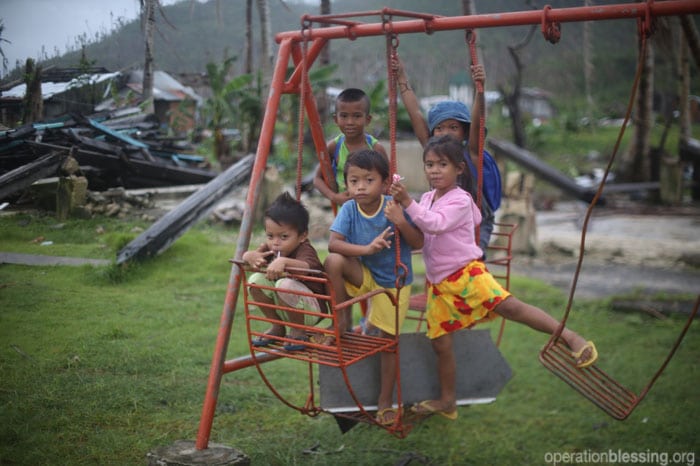 Operation Blessing teams were in Clara's village providing boats to fisherman whose livelihoods had been destroyed by the typhoon and rebuilding the local school and health center when they learned of her situation. Soon, teams began construction on a new house for Clara's family and even provided her daughter with a new wheelchair. Operation Blessing also purchased all of the supplies Clara needed to get her business up and running again.
So excited and grateful to have her business again, the first thing Clara did was give free haircuts to all of the older women in her village.
Clara and her husband now have enough income to feed their family and send all of their children to school.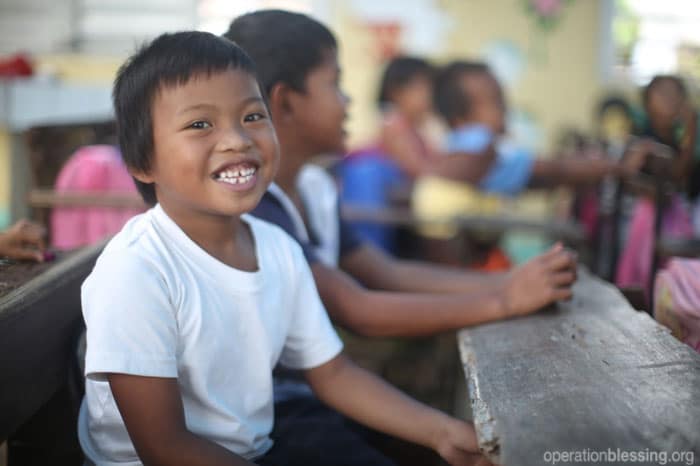 The entire community of Pagnamitan has been struggling to survive and rebuild since Typhoon Haiyan, but thanks to the generous support of Operation Blessing partners, families like Clara's are getting second chances and now have hope for the future.
HOW YOU CAN HELP

Your support is critical to providing relief for the hungry, water for the thirsty, medical care for the sick, disaster relief for those in crisis, and so much more.
Click here to make an online donation today
and let your gift make a significant impact in the lives of those who urgently need it.

Print Friendly