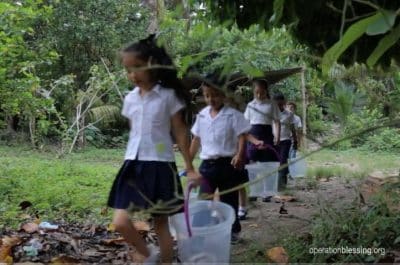 Clean Water for Suffering School Children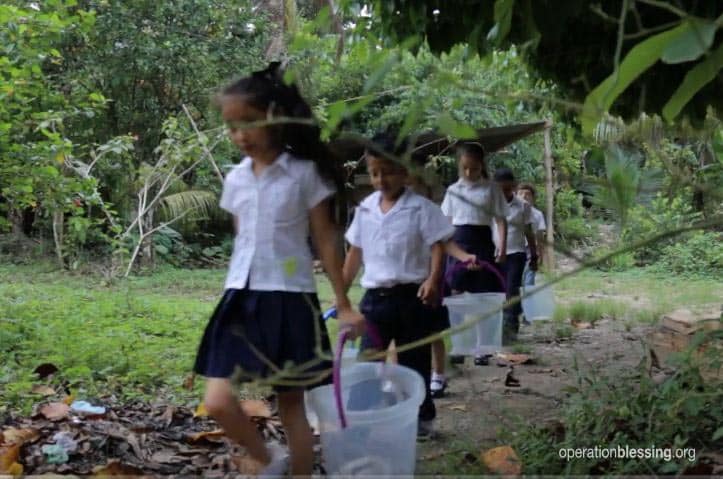 GUATEMALA – Clean water was hard to come by in the northern Guatemalan community of Corozo Milla V, a fact 11-year-old Carlos knew all too well. So Carlos and his friends made daily trips to the local water source to bring water back to their homes and school.
One day as Carlos returned from the well carrying two buckets of water, he stumbled. Then he nearly fell from the rickety old wooden bridge that crossed the creek. "I was very close to falling off the bridge," Carlos remembers. "Fortunately, I was not alone." With help from his friends, Carlos escaped injury that day. But he knew that he would have to make the trip again soon.
Even with the children's hard work and risk, the water they brought back was not safe to drink. Tainted by E. coli bacteria, the water caused suffering, stomach problems and diarrhea for the people of Corozo Milla V. Without safe drinking water, the community's situation seemed dire. With no hope of change.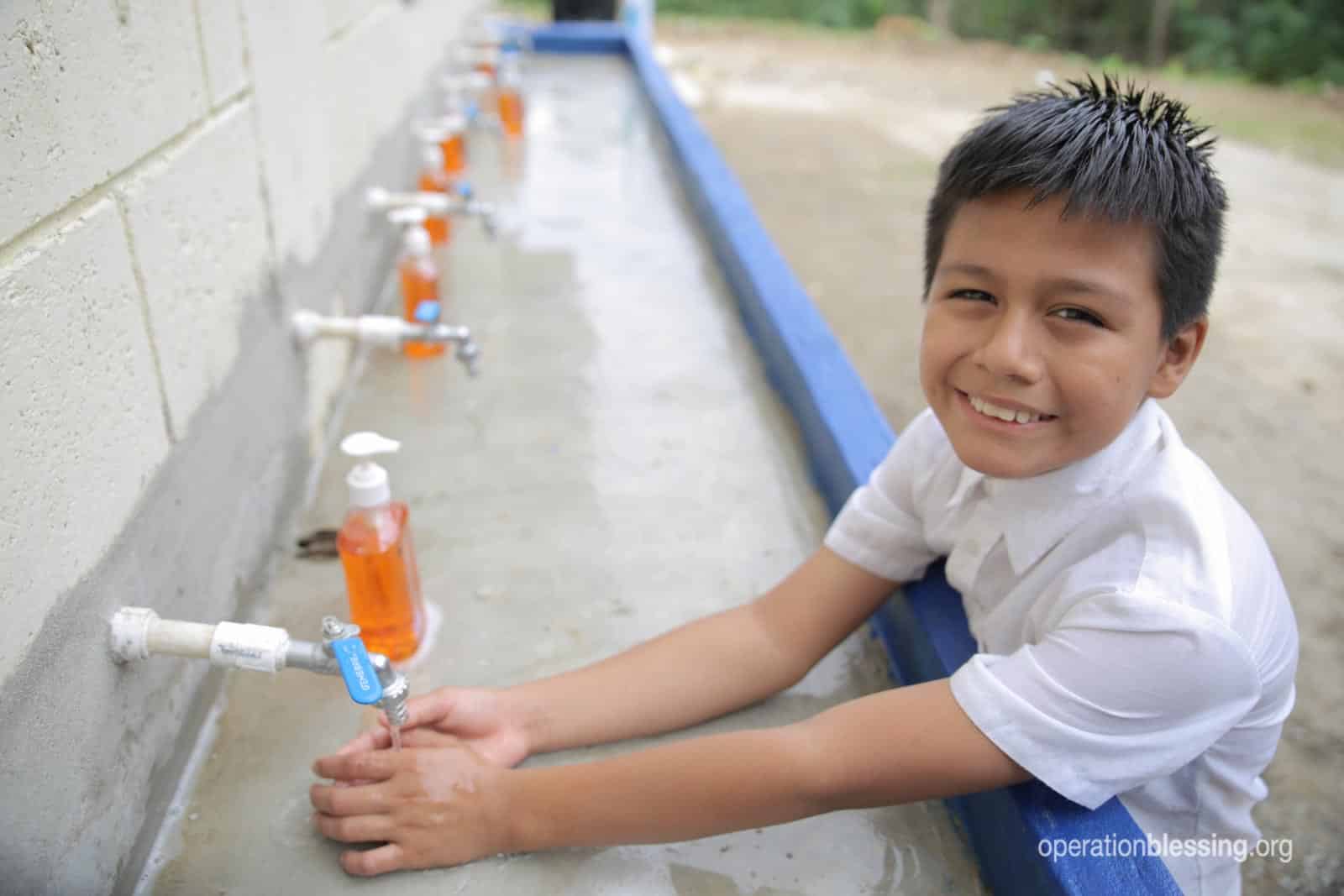 Then, faithful Operation Blessing partners like you stepped in to transform Carlos' life and the lives of everyone in Corozo Milla V. The Operation Blessing team started by installing a chlorine doser and filter. Next they constructed a pipeline network to distribute the water. Then, they built a hand washing station with eight faucets at Carlos' school.
Operation Blessing's generous friends also provided a SE 200 chlorine generator for the school. The chlorine produced by the SE 200 and added to the water tank will ensure that E. coli and other harmful contaminants will no longer cause suffering for Carlos and his friends. Not only that, Carlos will never have to make the difficult journey to retrieve water again. There are now containers of safe water in every classroom at his school!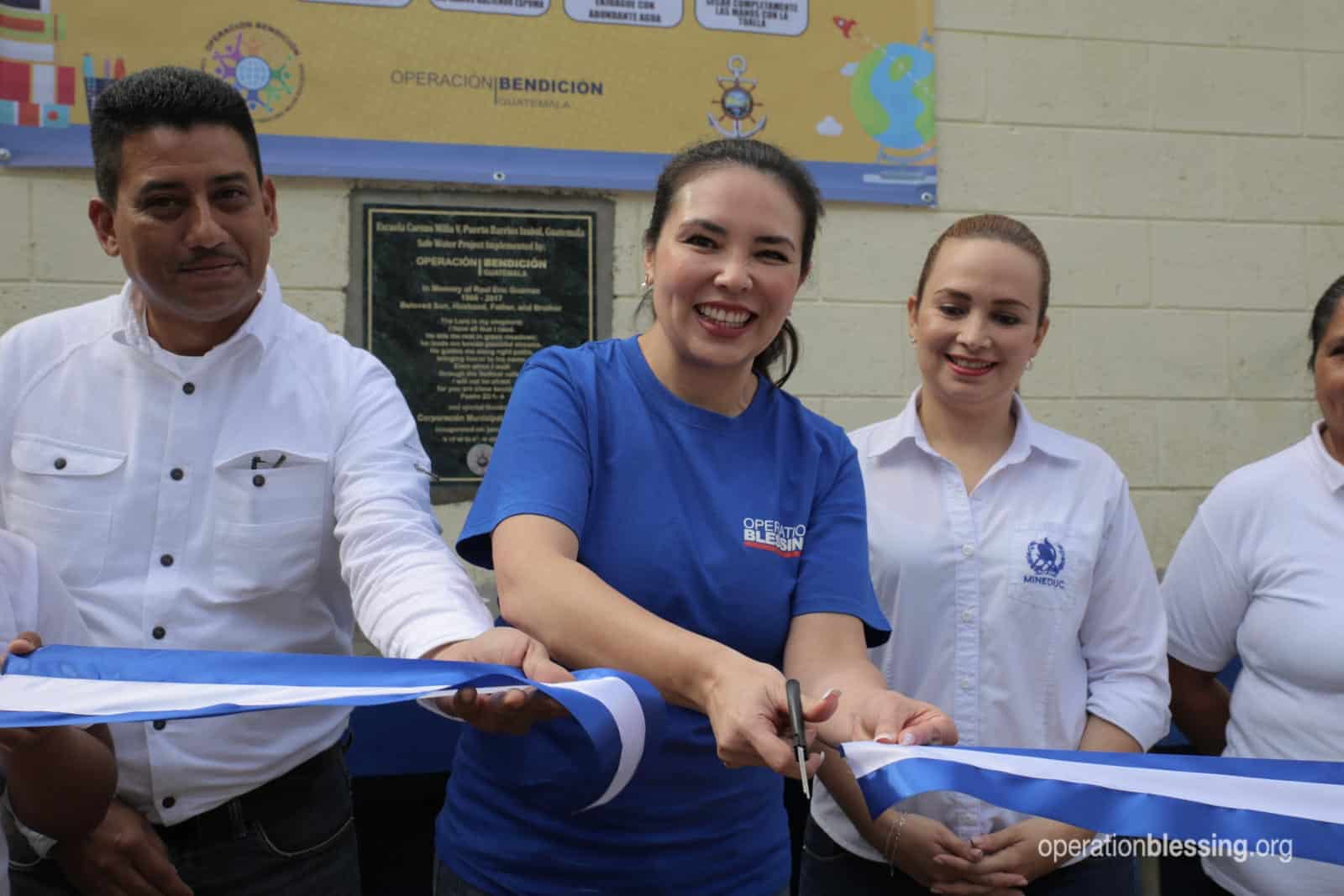 Carlos and his classmates also received hygiene training and anti-parasite pills to help them stay healthy. During the inauguration week, Operation Blessing partners brought a medical and dental brigade to the community, providing care to hundreds of people!
Thanks to the generosity of friends like you, Carlos' community has truly been transformed by the power of clean water. Carlos exclaimed, "Now we are safe and the water tastes much better…Thank you, Operation Blessing!"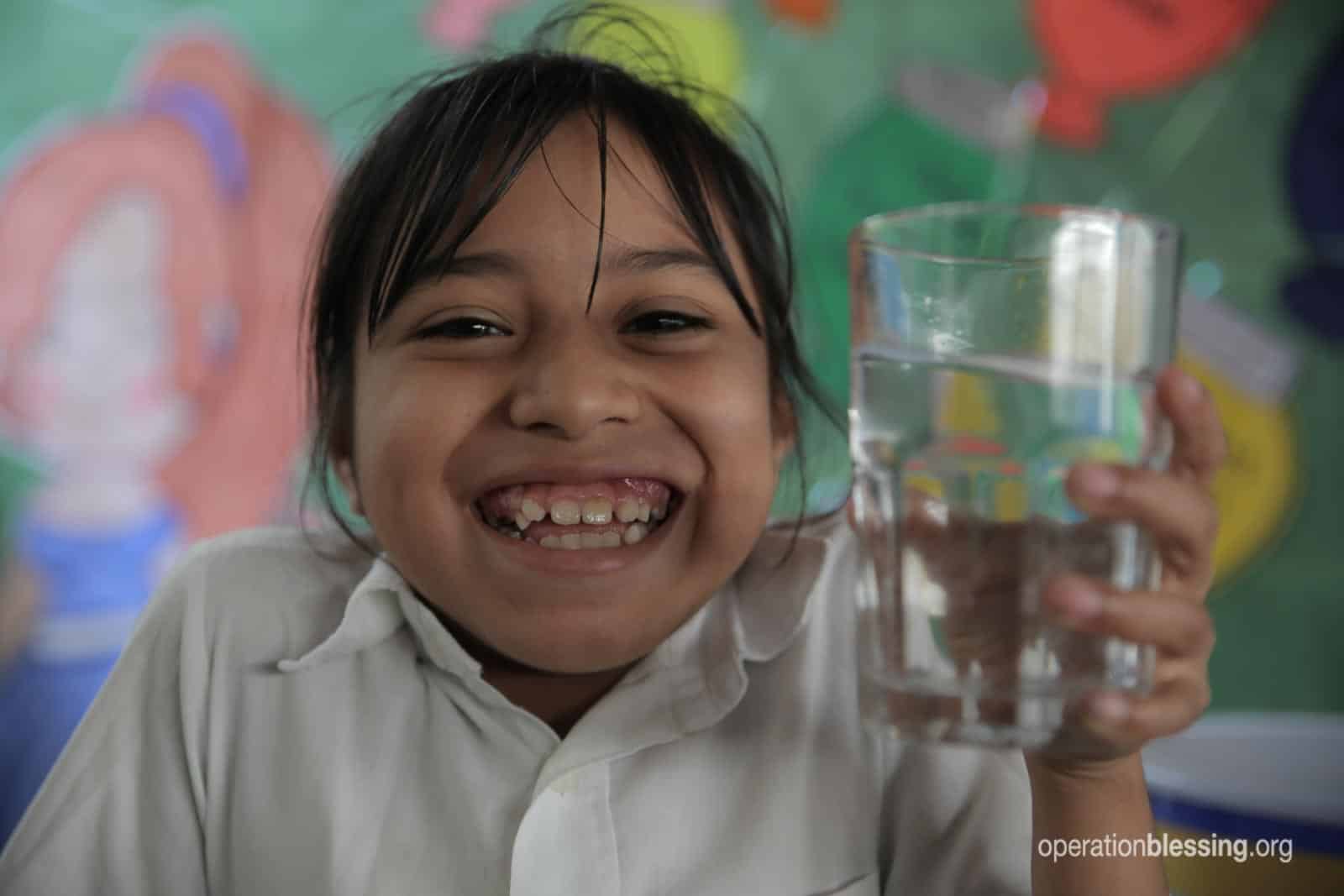 HOW YOU CAN HELP

Your support is critical to providing relief for the hungry, water for the thirsty, medical care for the sick, disaster relief for those in crisis, and so much more.
Click here to make an online donation today
and let your gift make a significant impact in the lives of those who urgently need it.

Print Friendly