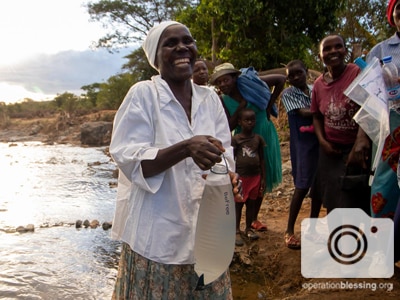 Clean Water for Victims of Cyclone Idai
Following the devastation of Cyclone Idai in Zimbabwe, one of the greatest needs was clean water. Operation Blessing friends like you provided water filers and chlorine aquatabs to prevent disease and provide safe water for drinking and cooking until infrastructures can be repaired in villages throughout the country. Check out more stories of how you helped the victims of Cyclone Idai.
HOW YOU CAN HELP

Your support is critical to providing relief for the hungry, water for the thirsty, medical care for the sick, disaster relief for those in crisis, and so much more.
Click here to make an online donation today
and let your gift make a significant impact in the lives of those who urgently need it.

Print Friendly