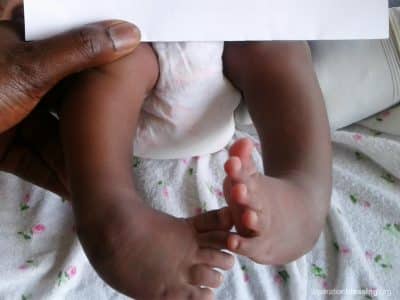 From Clubfoot Diagnosis to Endless Possibilities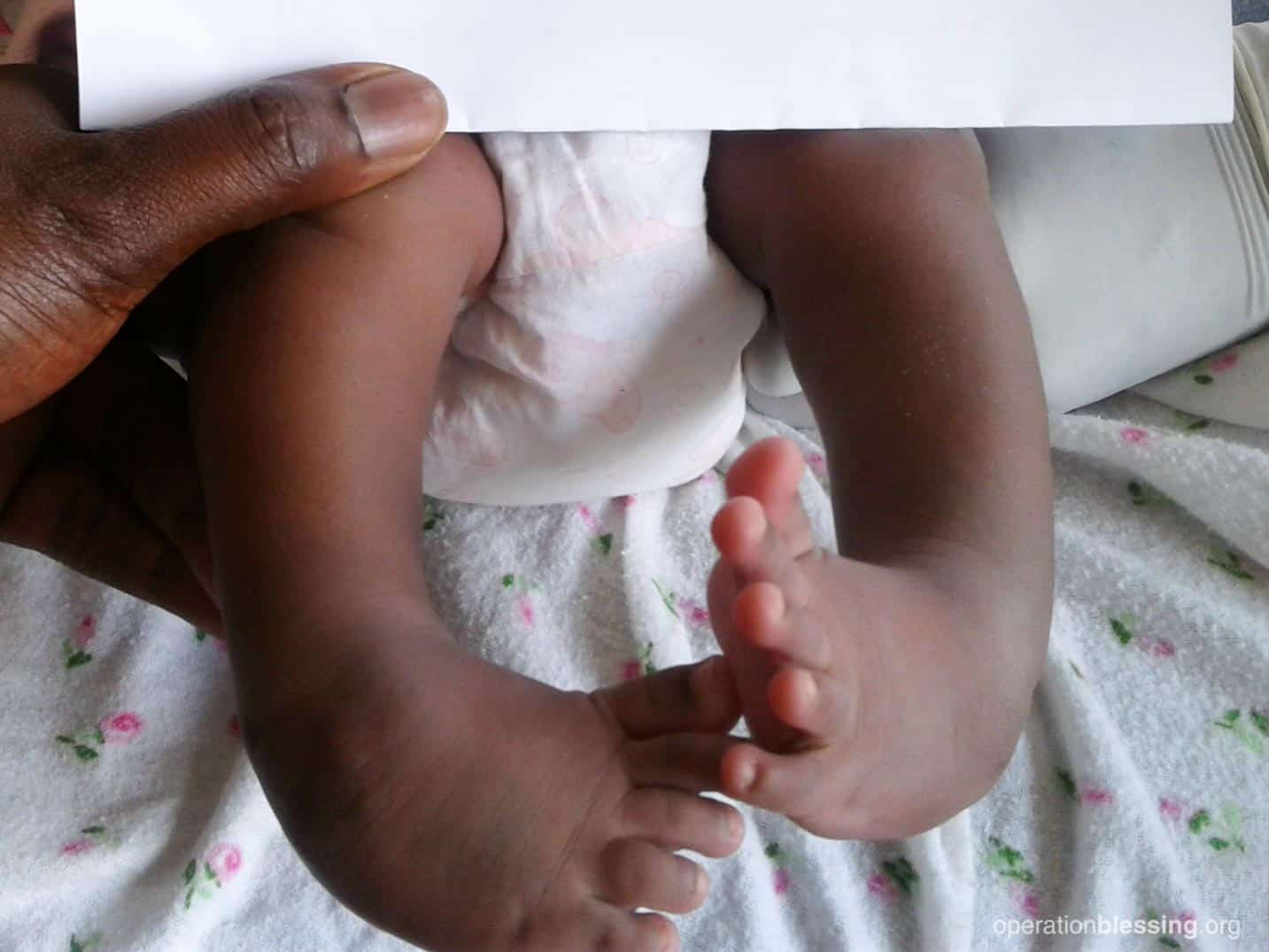 Clubfoot is one of the world's most common birth defects, affecting around 175,000 new babies every year. Though it's very treatable, many parents in impoverished areas lack the knowledge and resources to access the care their children need. In some cultures, clubfoot even carries a stigma that can cause affected children, and their families, to be ostracized from society. That's why Operation Blessing is working with strategic partners around the world, like MiracleFeet, to provide treatment and education for children and families affected by clubfoot.
THE PONSETI METHOD
Considered the best way to treat clubfoot for the majority of cases, the Ponseti method is the preferred treatment option for Operation Blessing and MiracleFeet. For years, the primary method of correcting clubfoot was with surgery. However, as the patients grew older they began to experience pain, weakness, and stiffness as a result of the surgery. The Ponseti method, on the other hand, uses a period of stretching and casting (usually five to seven weeks) followed by a bracing stage of several months. If needed, the Ponseti method can be paired with a minor surgery to lengthen the Achilles tendon. This gentle, efficient method of treating clubfoot has proven effective in 95 percent of cases with no complications later in life.
This month, as we recognize World Clubfoot Day, will you join us in providing help and hope for more impoverished families?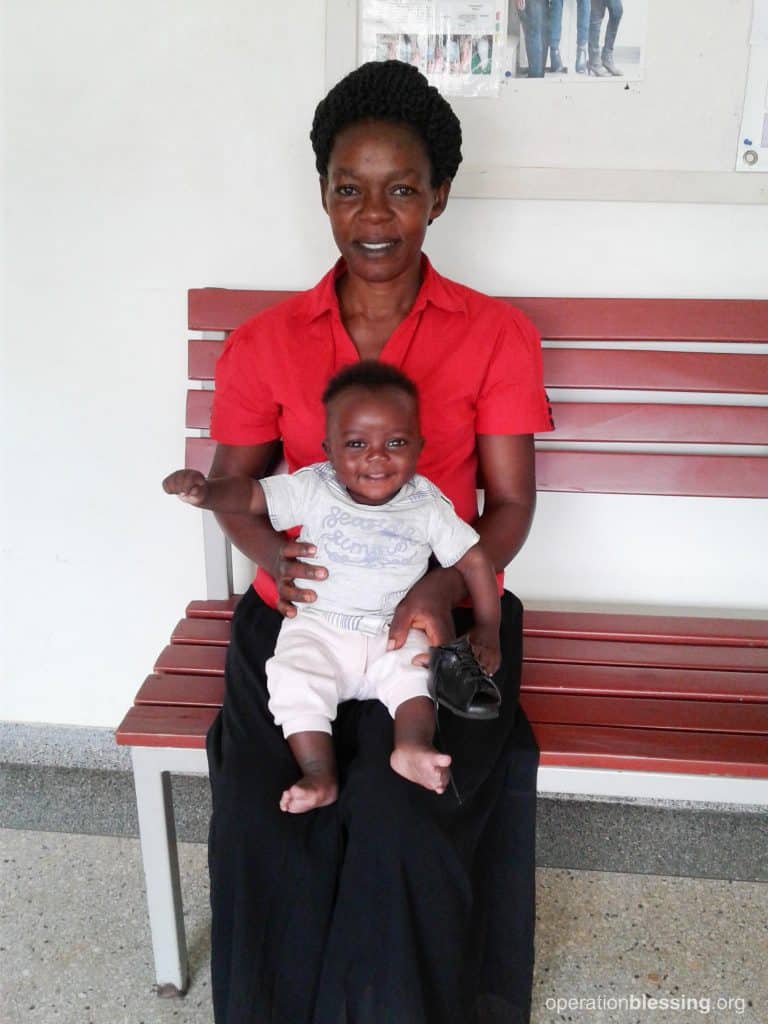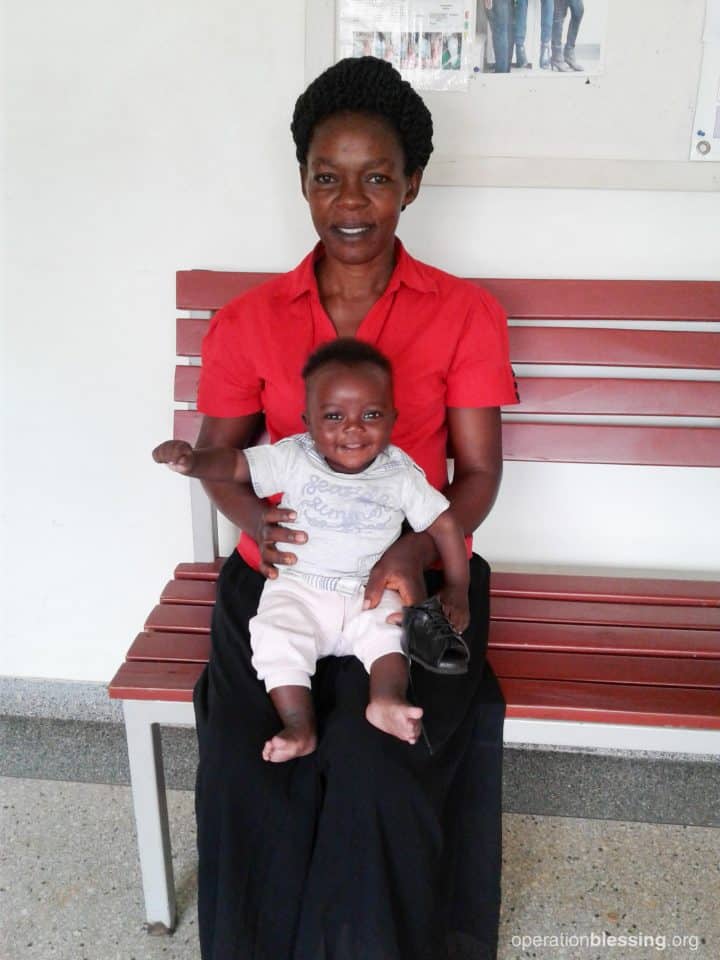 MEROS' STORY
UGANDA – "I could not hold back my tears when the nurses handed me my baby and told me that he had a disability," said Meros' mother, Alexa, in Uganda. Upon explaining that Alexa's child had bilateral clubfoot, the nurses also shared that the condition could be corrected.
Meros is Alexa's third child and first son. Like any mother, she just wanted him to be perfect. She couldn't help but feel heartbroken by her son's condition and the struggles he would face in life. The nurses quickly referred the family to a nearby hospital, but their orthopedic department lacked the needed resources to properly care for Meros.
Fortunately, a chance meeting with a stranger led them to a clinic supported by Operation Blessing through our partner, MiracleFeet. Meros began his treatment at a mere three weeks old, and for the next five weeks his feet underwent corrective treatment through manipulation, casting, and a minor surgery to release his Achilles tendons. Alexa experienced some fear on the day of the surgery, but everything turned out well. His incisions have healed, and Meros is now in the bracing phase of his treatment.
Even better, his treatment came at no charge to the family. This blessing enabled Alexa to focus on her son's health without added financial stress. She faithfully supported Meros throughout the whole process, and found the other mothers at the clinic to be especially helpful. She said, "[They] encouraged me a lot every week, which kept me going strong for my son."
Although little Meros didn't like the braces at first, Alexa feels this is a small price to pay in order to, as she said, "Have an engineer in the family someday." Whether or not Meros decides to pursue engineering, with his corrected feet, his possibilities in life are now endless and his mother's hope has been restored! Thank you for supporting children like Meros and giving them a bright future.
HOW YOU CAN HELP

Your support is critical to providing relief for the hungry, water for the thirsty, medical care for the sick, disaster relief for those in crisis, and so much more.
Click here to make an online donation today
and let your gift make a significant impact in the lives of those who urgently need it.

Print Friendly