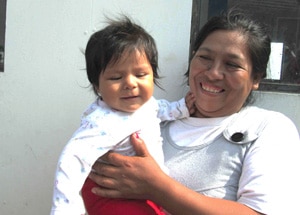 Community health workers save lives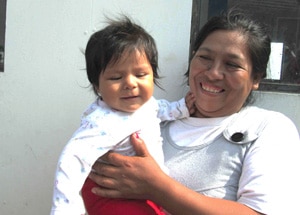 PERU – When his wife went into labor, Moises did the only thing he could—he waited.
Moises and his wife, Leonor, didn't have the money it would cost to go to a hospital, so when the time came, Moises delivered his new daughter himself.
Even though Moises doesn't have any formal medical training, it soon became clear to him that something was very wrong. Leonor was crying out in pain and his daughter's umbilical cord was wrapped around her neck.
"The only thing I could think at that moment was to save the life of my baby," Moises said, "but I was terrified listening to my wife cry."
Moises managed to deliver their little girl successfully, but within just a few days, the health of both mother and child were de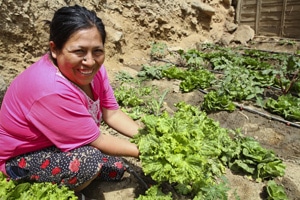 clining.
That's when Operation Blessing-trained community health workers learned about Leonor and her baby. When the health workers visited, they knew Leonor and her baby needed medical care right away, so they rushed the two to the nearest hospital and paid the examination cost. Both Leonor and her daughter were diagnosed with severe infections.
"Thank God that Operation Blessing brought this family to the hospital in time," the doctor said. "If they had not, the mom and baby would have died."
Today Leonor and her baby girl are thriving. Operation Blessing gave the family a supply of necessary items like diapers and clothes. And Moises and Leonor were also given the opportunity to take part in OBI's family garden project, where they are now harvesting healthy vegetables for their family.
"My children and my wife are the force that motivates me every day," Moises said. "I want to thank Operation Blessing, because without their help, my family would not be complete."
HOW YOU CAN HELP

Your support is critical to providing relief for the hungry, water for the thirsty, medical care for the sick, disaster relief for those in crisis, and so much more.
Click here to make an online donation today
and let your gift make a significant impact in the lives of those who urgently need it.

Print Friendly