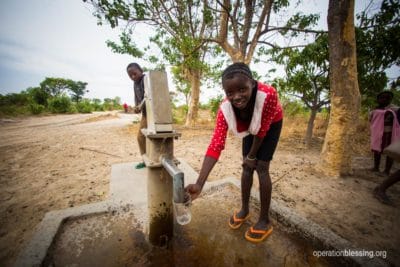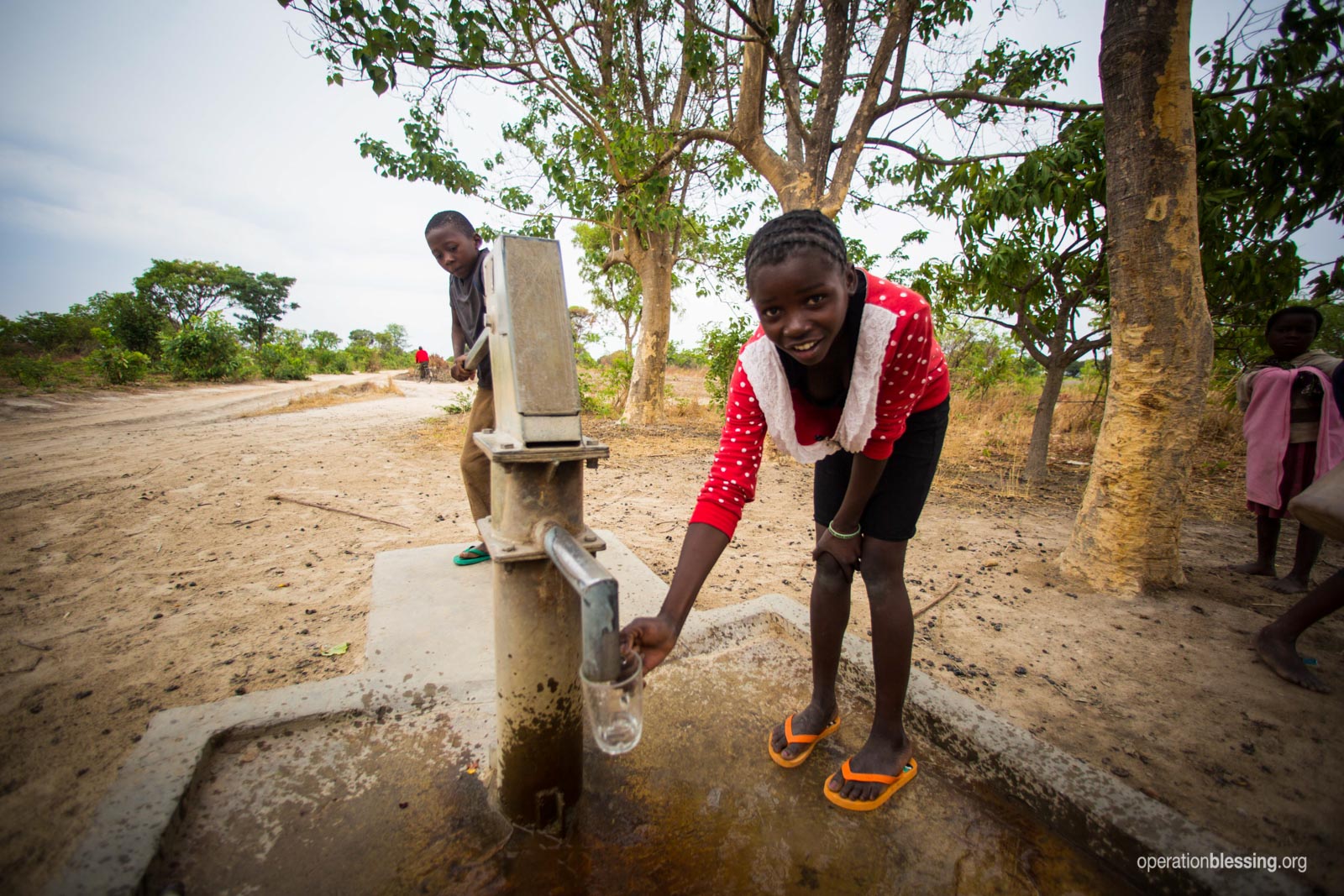 ZAMBIA – About an hour and a half outside Lusaka, the capital city of Zambia, lies Nsansa Village, a rural community with a thousand or so residents who earn their livings with traditional trades like farming, making charcoal or hunting. Nsansa means "happiness" or "joy" in the native Bemba language, but for many years the people here have faced a crippling struggle — the lack of safe water.
With no alternatives, residents were forced to walk long distances to open ponds and pits to retrieve sandy, polluted water that they then had to haul back to their homes. Not only did the dirty water cause health problems, but the daily labor of retrieving and transporting it was a heavy burden for the impoverished people to bear.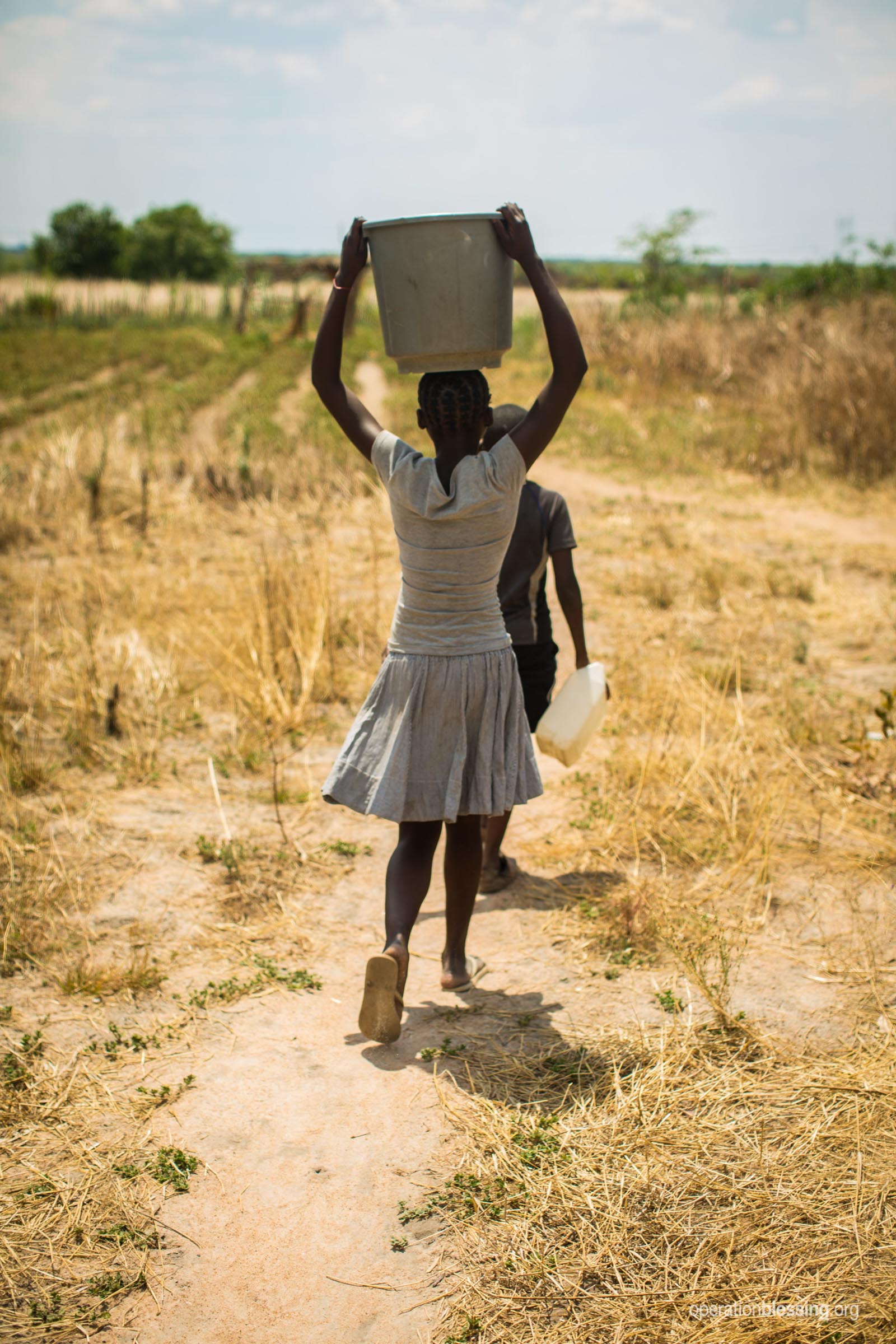 After at least seven attempts to drill wells for the village all came up dry, the people's hope of having their own safe water source had become faint. Operation Blessing learned of the village's plight through involvement with a local non-government organization called the Nsansa Village Community Development Mission. The mission works to provide orphans and homeless children with the support, care and education they need. The orphans served by the program had to walk miles every day to retrieve filthy water that endangered their health with every drink.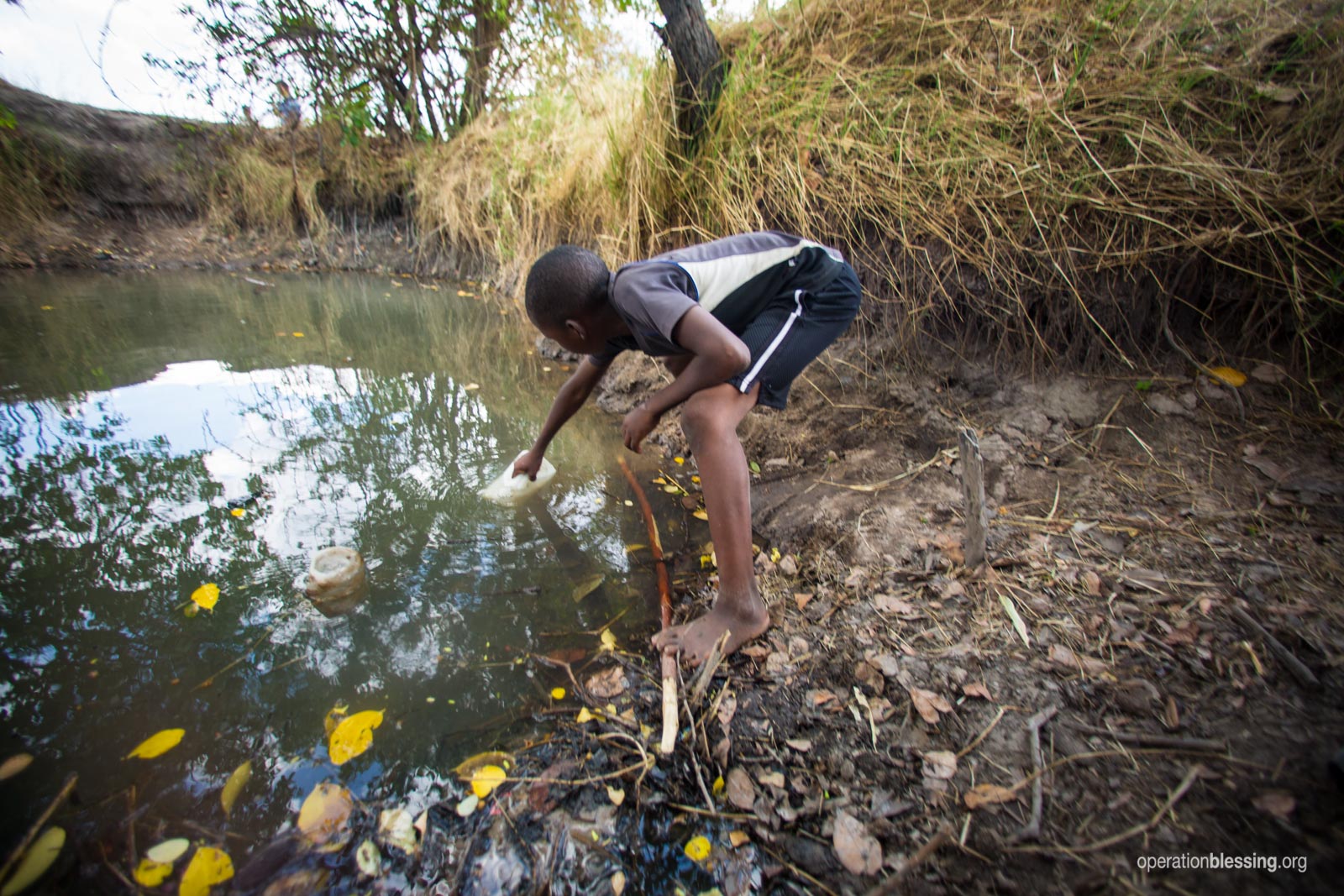 The situation was dire, so Operation Blessing decided to attempt drilling for water in Nsansa once again. The drill rig began probing the ground and, finally, after so many failures, the borehole struck water. At long last, a new water source bubbled up from below.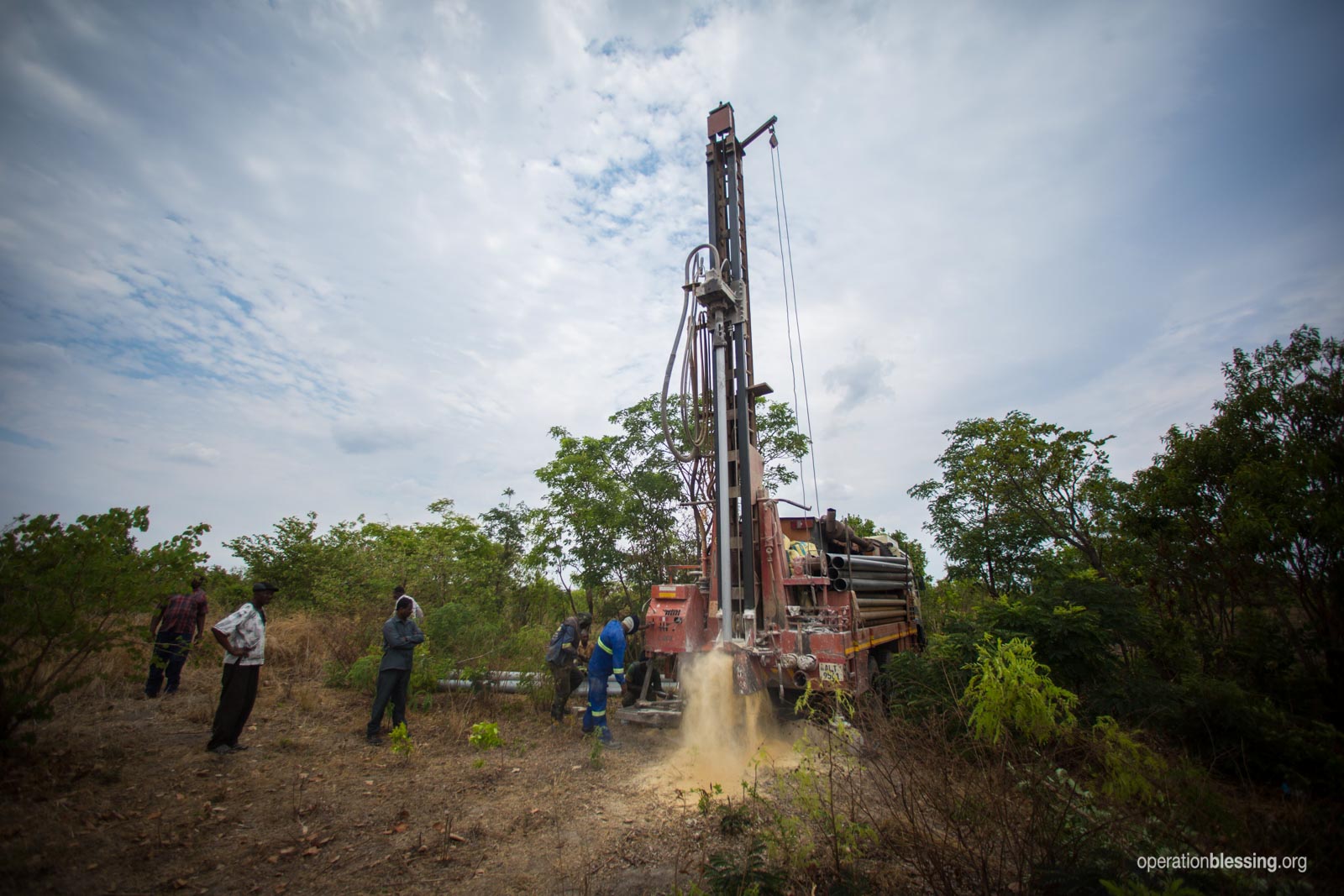 Operation Blessing wasted no time in installing a pump where villagers could fill containers with precious safe water. An extensive distribution network, complete with a 5,000-gallon reservoir tank, was also constructed to bring water directly to the orphanage and local schools. To ensure that a lack of potable water will never again be a problem for the village, Operation Blessing also brought SE200 chlorine generators and trained locals in their use. But bringing safe water to Nsansa was just the beginning.
After enlisting the help of their teachers to learn shoe sizes, Operation Blessing purchased new shoes and sandals for Nsansa's school children. For the older generations, Operation Blessing brought an optometrist to the village. Three hundred people received free eye exams and glasses, allowing many to see clearly for the first time in decades!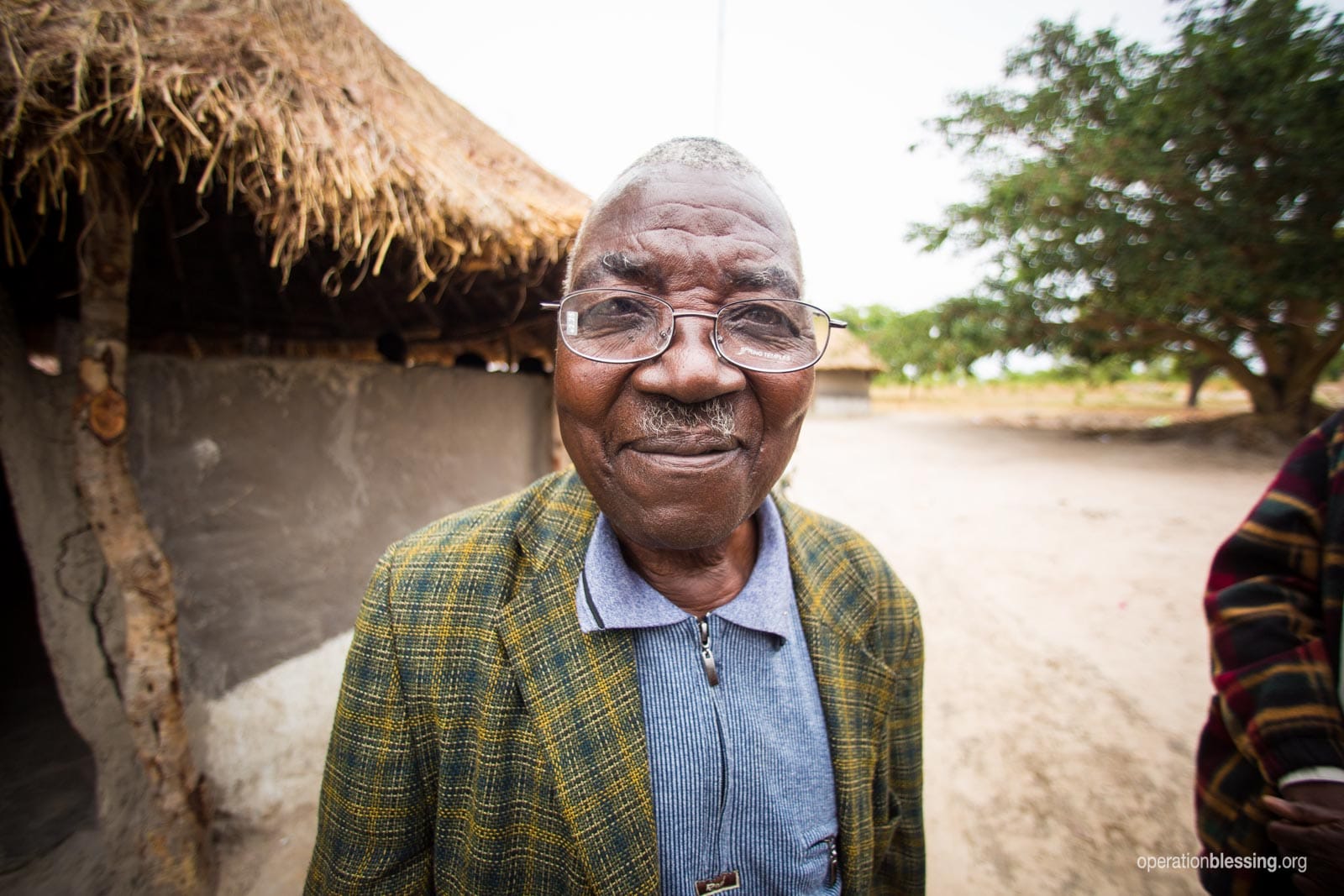 With abundant safe water, new shoes for their children and eyeglasses for those in need, Nsansa Village has truly been transformed by the kindness and generosity of Operation Blessing's faithful supporters.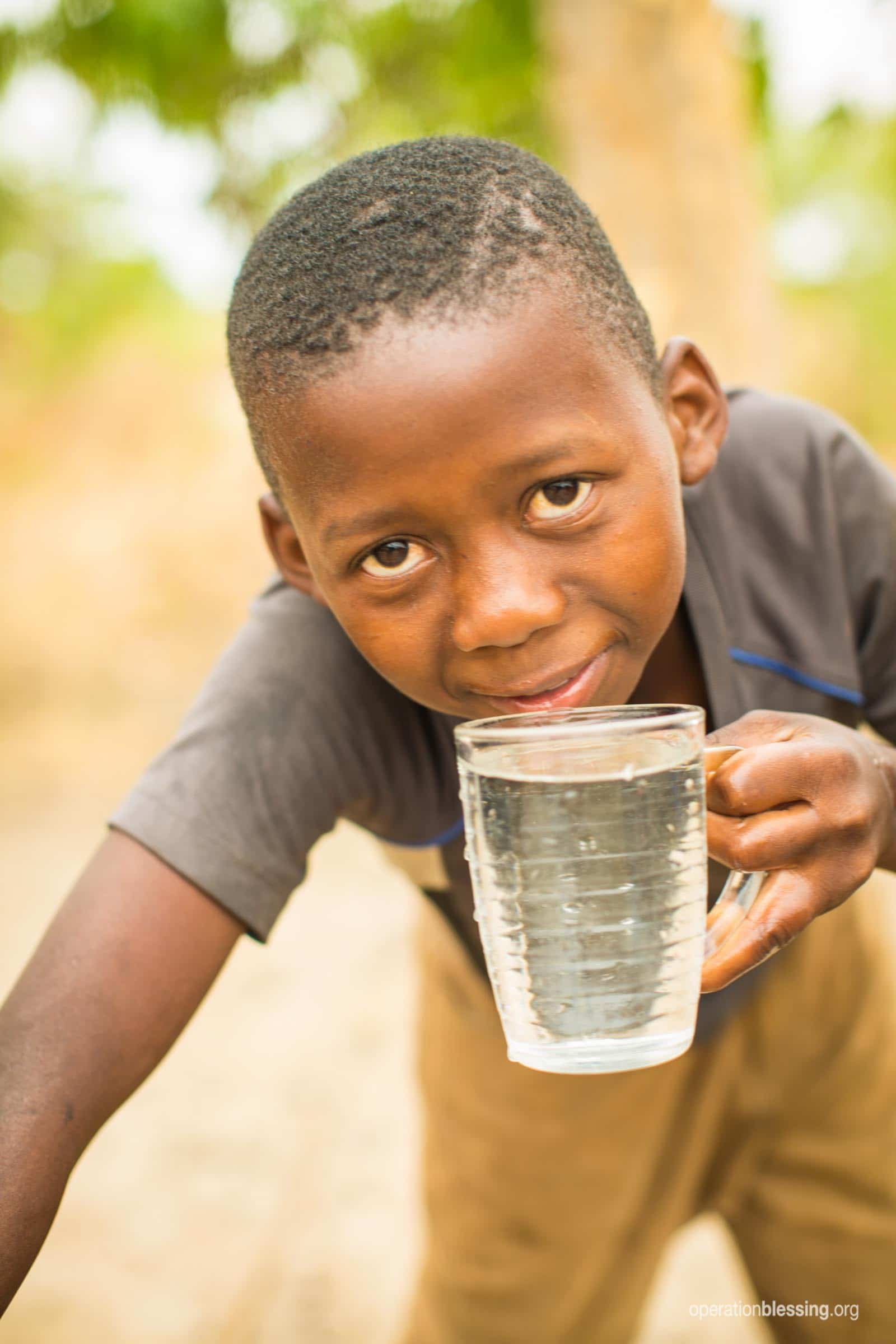 HOW YOU CAN HELP

Your support is critical to providing relief for the hungry, water for the thirsty, medical care for the sick, disaster relief for those in crisis, and so much more.
Click here to make an online donation today
and let your gift make a significant impact in the lives of those who urgently need it.

Print Friendly