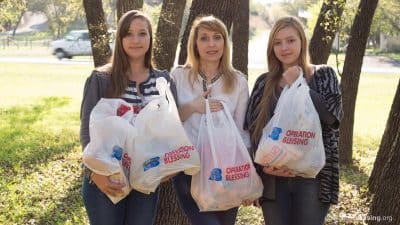 Compassionate Help for Family Fleeing Violence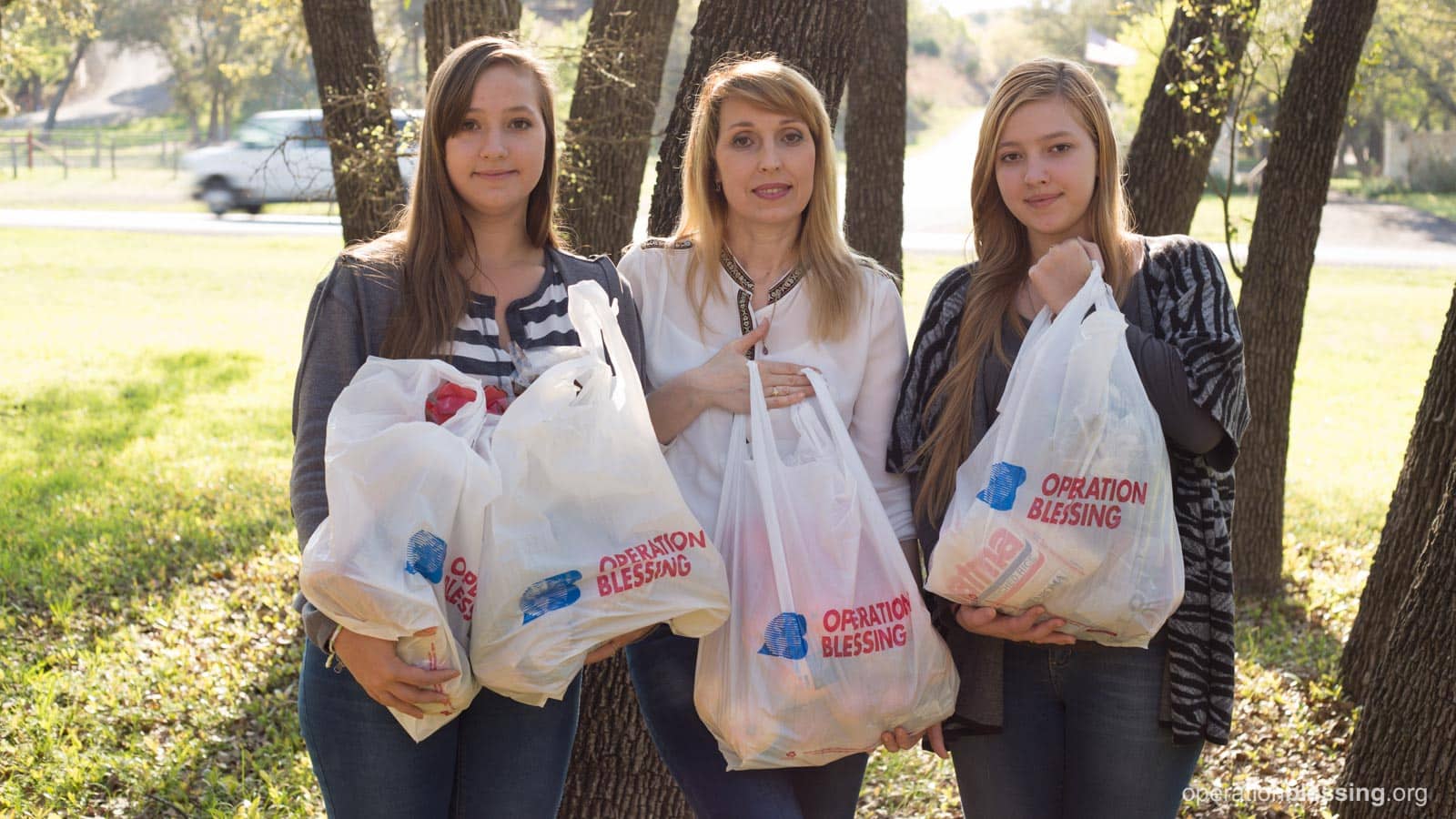 UNITED STATES – Their homeland erupted in violence and bloodshed, forcing Nike, Tatiana, and their twin daughters to flee the Ukraine and immigrate to the United States.
"[They] killed people in my city, and from that time on there was a war in my city," Nike said, remembering the horrors that drove them out.
At first, it was impossible for the whole family to make the journey together. Tatiana and her teenage daughters, Maria and Katie, made the move while Nike stayed behind. Though Tatiana did her best to make ends meet, she lacked her husband's education and work experience. Putting food on the table was a struggle.
Finally, Nike made it to the United States and was heartbroken to see his family's plight.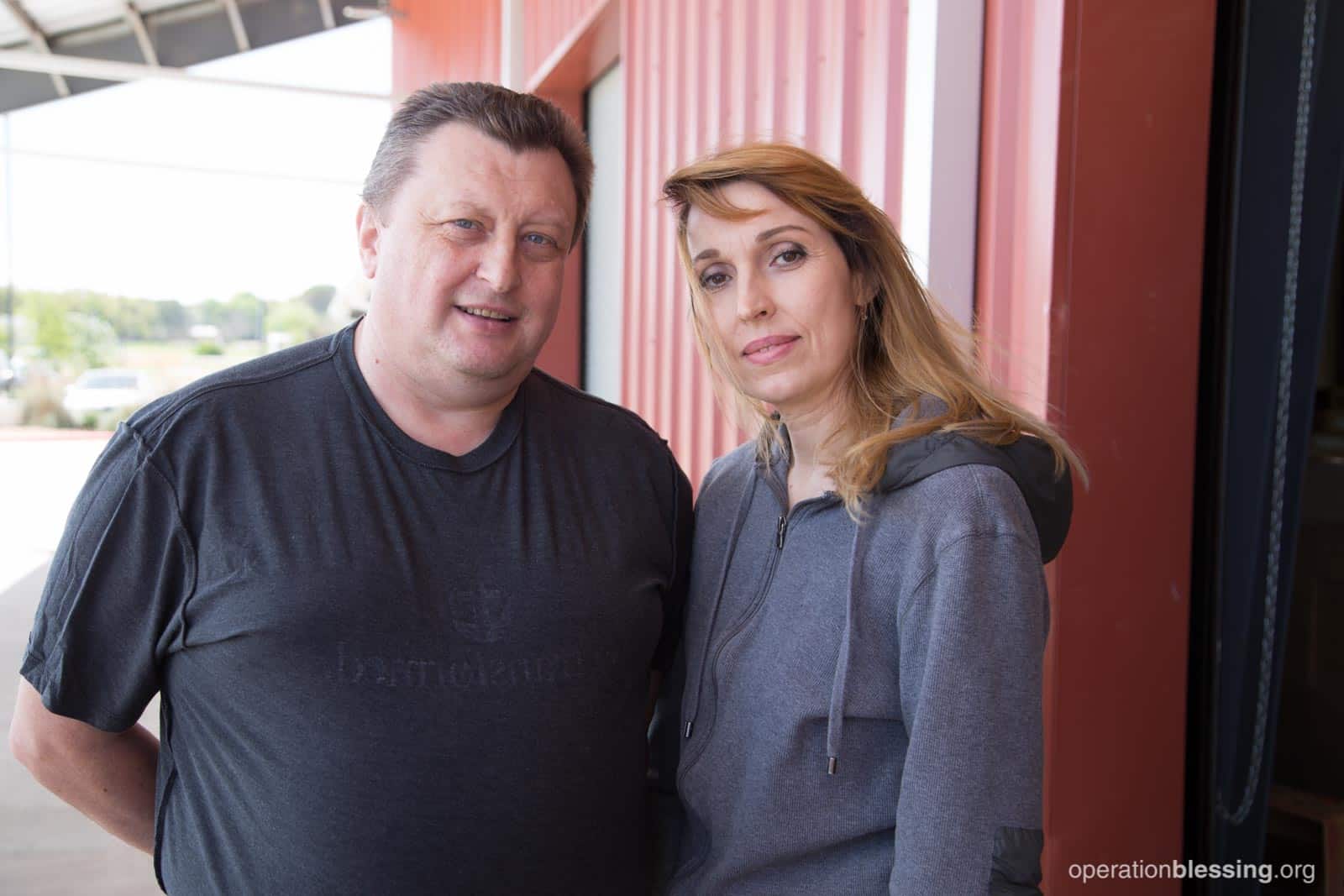 "I came to the house where my family was staying and we didn't have any clothes, food, or money," he said. "The next day… Hill Country Daily Bread helped me find clothes and we met the people there. They were very friendly. I said, 'These people have a nice heart.'"
Operation Blessing's Hunger Strike Force provides much-needed food and supplies to Hill Country Daily Bread and other food pantries and ministries across the United States to help families in need. Tatiana and Nike were relieved to meet compassionate people who were willing to help.
"We love the people at Hill Country Daily Bread," Nike said. "They are like family. It is very Christian and very beautiful."
The family started receiving a box of food every two weeks, which helped them make ends meet while they waited for work permits. Nike and his daughter, Maria, are now both working to help support their family. Tatiana and Katie hope to obtain their work permits soon, but as they wait they are taking classes to improve their English.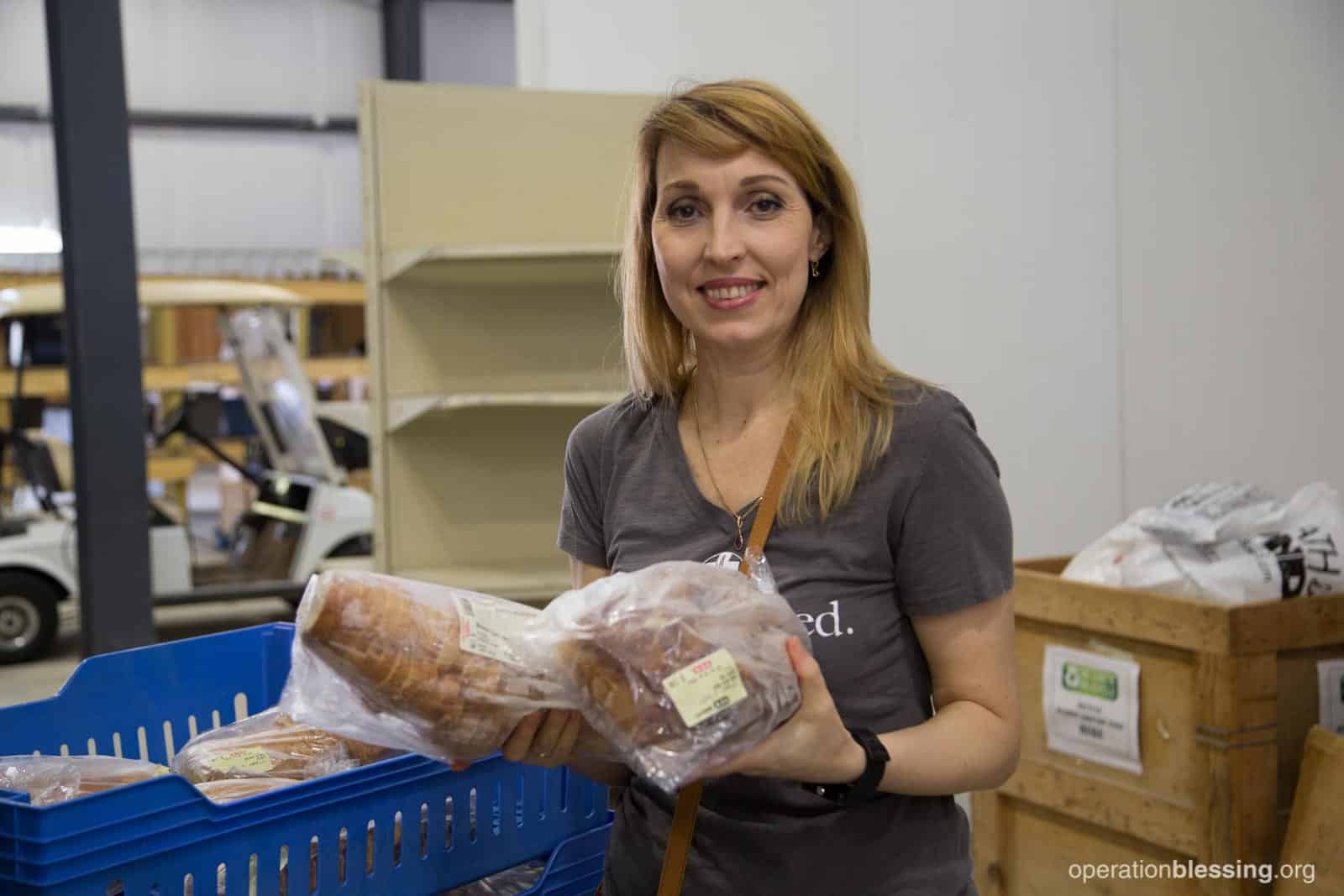 The family also volunteers at the pantry that has meant so much to them. The girls are studying at school, active in their church, and thankful for their new lives.
"It's why the United States are called the United States of America—because people are united," Nike said. "This community is very friendly, very nice, and, I think, it's a blessing for people who go there."
HOW YOU CAN HELP

Your support is critical in helping families fight poverty.
Click here to make an online donation today
and let your gift make a significant impact in the lives of those who urgently need it.