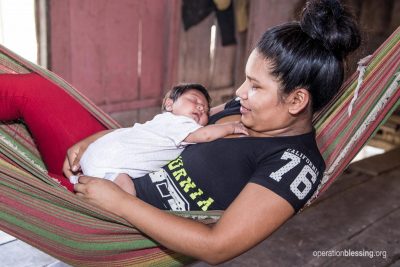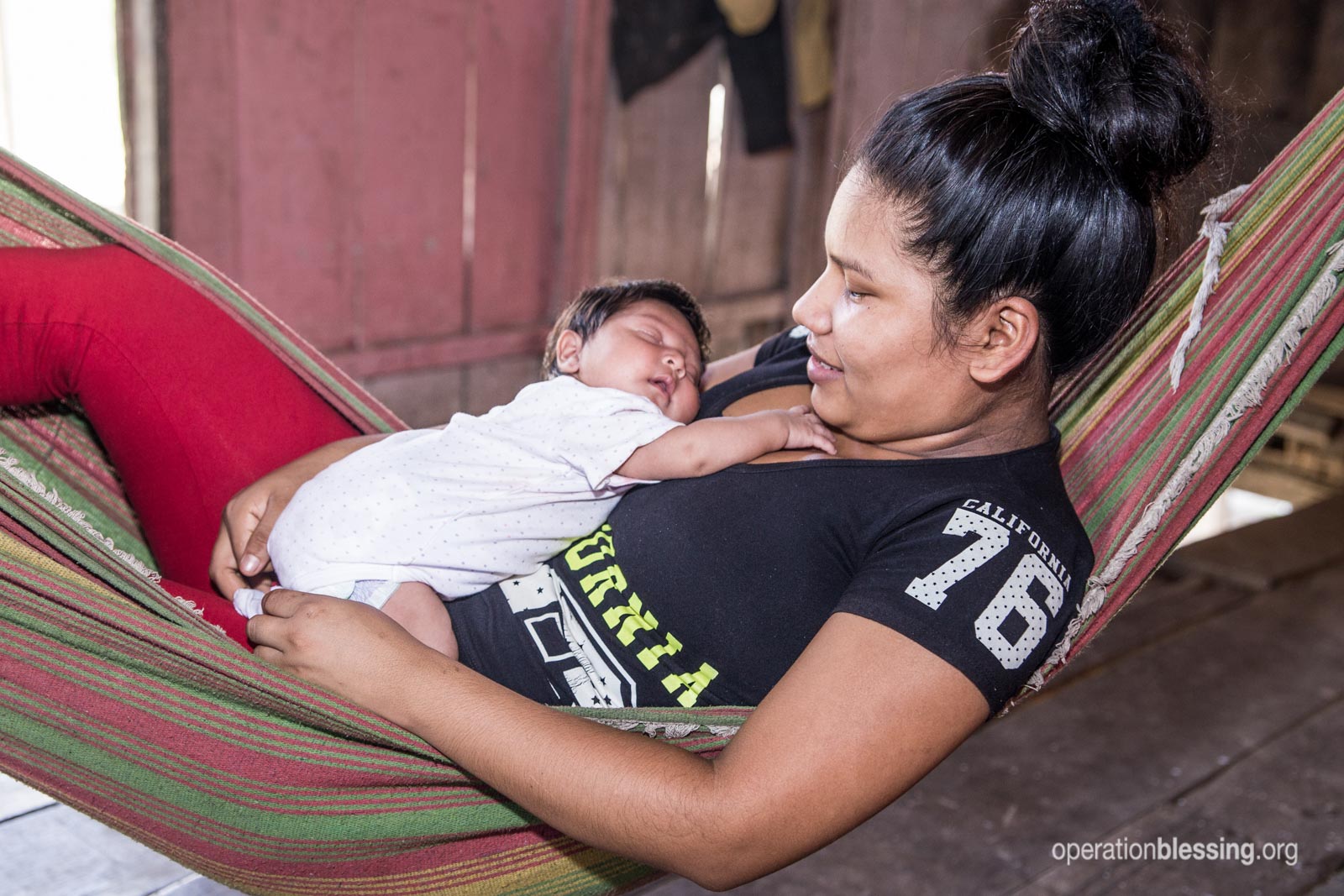 PERU – Being a first-time mom comes with its own set of fears and curiosities. Will the baby sleep through the night? What color hair will she have? What color will his eyes be? Will she be healthy? Will the birth go as planned?
In Peru, Operation Blessing International runs a teen pregnancy program to make sure young moms feel confident throughout their pregnancy, and beyond. Sixteen-year-old July recently participated in the program through a nearby health clinic while she was pregnant with her son. She wanted to learn about her body, and her baby's development, during pregnancy to be as prepared as possible when the time came to give birth.
Family support is critical to a new mom's confidence, and July was fortunate enough to have that throughout her pregnancy and childbirth. Her mother is a community health worker trained by OBI to help locals with basic medical concerns. She encouraged her daughter to attend the classes provided through OBI, even though July had to travel thirty minutes and take both a motorcycle and a boat to get there. At the classes, she learned about childbirth and proper breathing techniques. The baby's father, Cleris, has also been actively involved since the beginning of the pregnancy. He works as a taxicab driver to provide for July and their baby.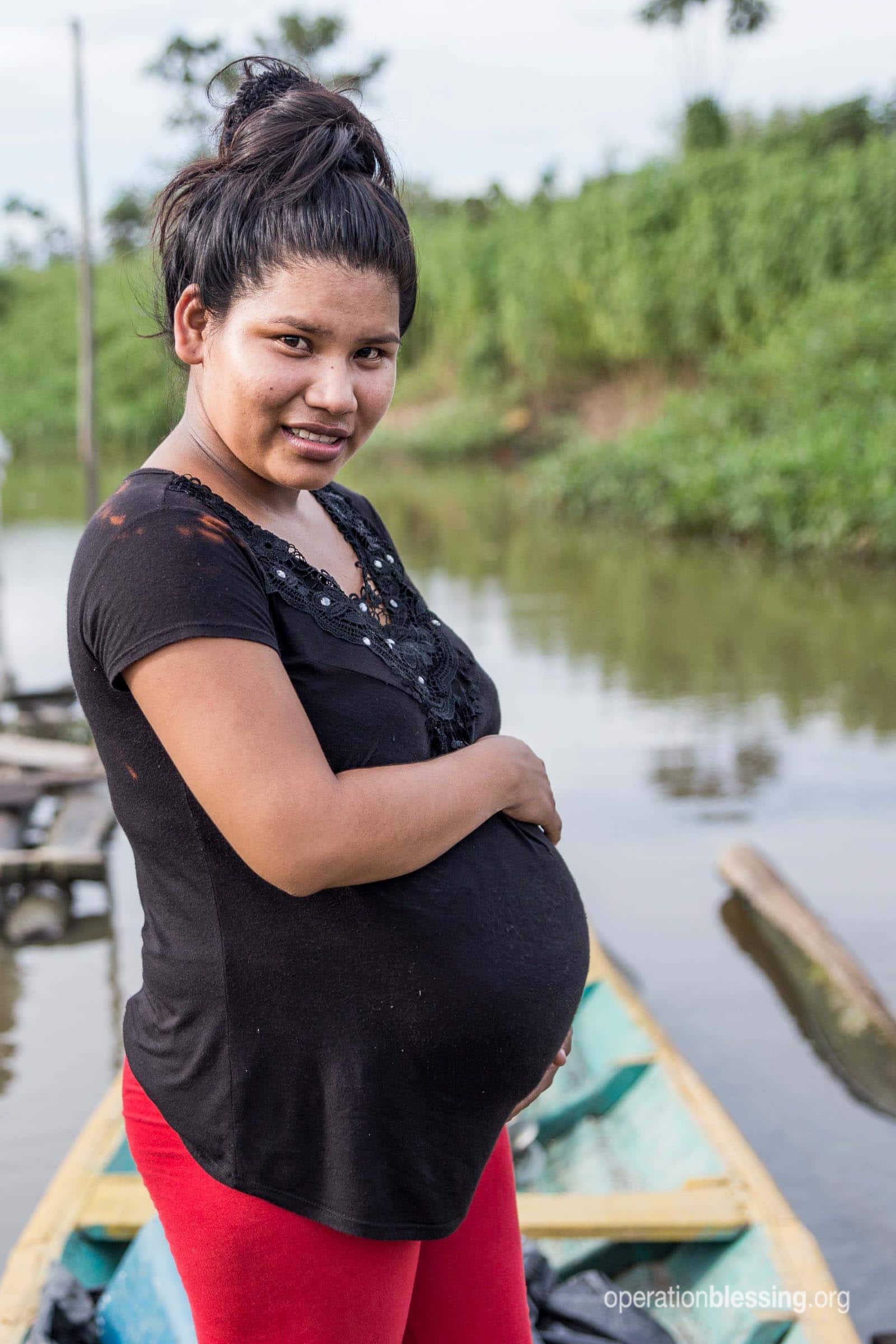 The emotional support and pregnancy training July received made a huge difference in allaying her fears. "I loved going to the workshops because I learned things I never knew," she said. July experienced significant pain while she was pregnant, and instead of being worried, she relied on advice from OBI-trained health workers and practiced pain management techniques she learned in class.
Thanks to the relaxation breathing training, July was able to deliver her son naturally. She credits the OBI classes for giving her "courage, bravery and motivation," during her pregnancy and looks forward to caring for her son, alongside her family, as the baby matures.
HOW YOU CAN HELP

Your support is critical in helping families fight poverty.
Click here to make an online donation today
and let your gift make a significant impact in the lives of those who urgently need it.