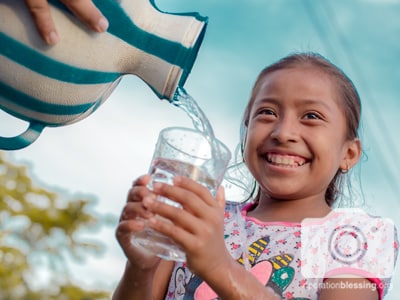 Congratulations Machaquitas Chiclero!
Congratulations to the community of Machaquitas Chiclero, Puerto Barrios, on their brand-new clean water system! And congratulations to amazing friends like you who make these projects possible in Guatemala and around the world. People in this community will now be healthier and better able to learn and work. For more information on how you can help, visit ob.org/water.
HOW YOU CAN HELP

Your support is critical to providing relief for the hungry, water for the thirsty, medical care for the sick, disaster relief for those in crisis, and so much more.
Click here to make an online donation today
and let your gift make a significant impact in the lives of those who urgently need it.

Print Friendly