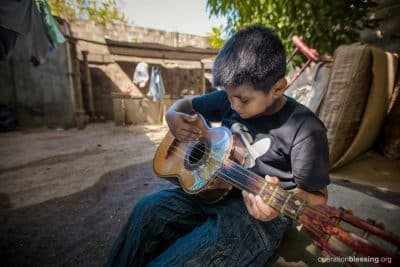 Cooked Corn and Cold Floors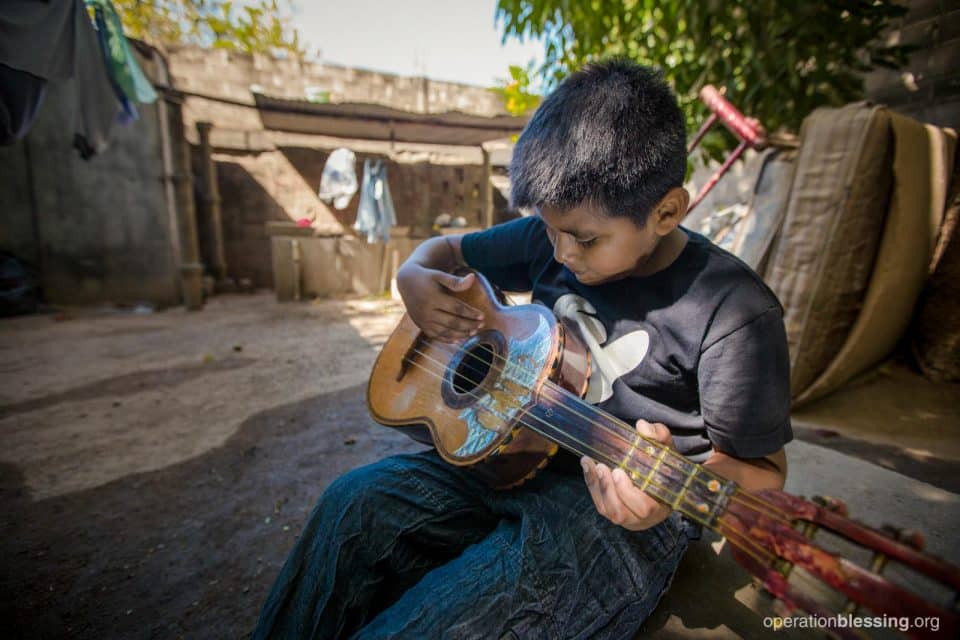 MEXICO – Ten-year-old Alexis has only one connection to his father — his old guitar. He would play it in hopes that his father would return to the family he abandoned — but he never did.
Alexis has a 13-year-old brother, Jared, and 6-year-old sister, Andrea. The trio help their mother, Beatriz, as much as they can. Beatriz supports the family as best she can through her small business selling cooked corn.
The day Alexis' father disappeared, Beatriz became the sole parent and provider for her children. They lived in a small room where they slept on the floor because they could not afford beds.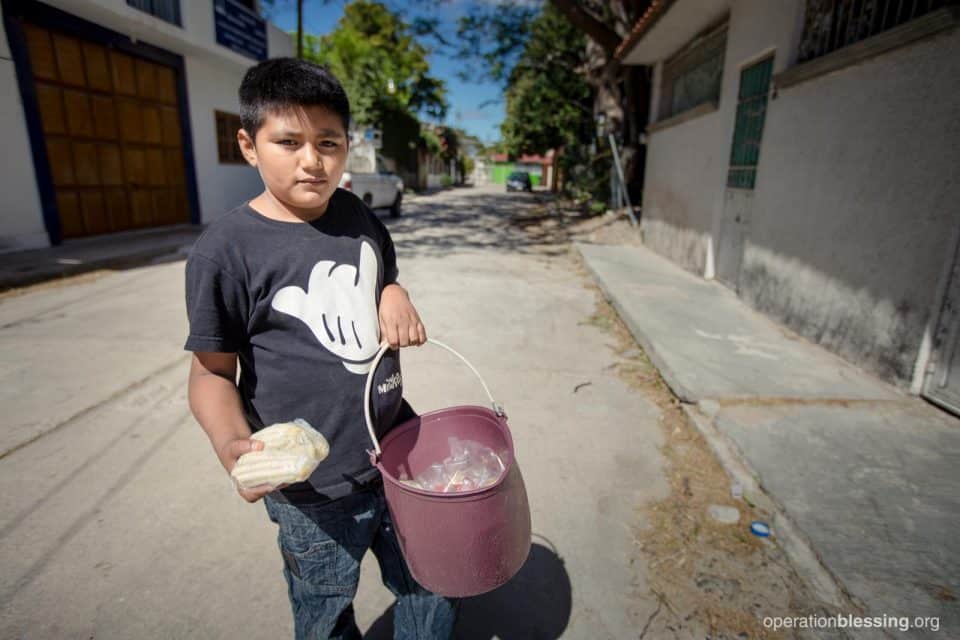 "We sleep on the floor. It's very cold at night," Alexis said. Still, he is thankful for his mother. "My mom does everything she can for us."
Beatriz would sell cooked corn on the street, and her children would come with her to work when they got out of school.
"Seeing my mom very worried about finances makes me want to help her a lot more," Alexis said.
"It makes me very sad to see my son working with the bucket full of corn, but he insists that he wants to help me so we can eat," his mother added.
Together, they would sell as much as they could to make it to the next day. Alexis also liked to make extra money by helping people leaving the supermarket by carrying their bags.
"One day, it had gone so badly that I did not have the money to buy more corn and cook them to sell," Alexis' mother recalled. "Alexis told me, 'Mommy, take this money that I was saving so that we can work today.' He had been carrying supermarket bags to earn tips and saving that money was hard for him. I cried a lot that day. What his father never did for them, Alexis was doing for us."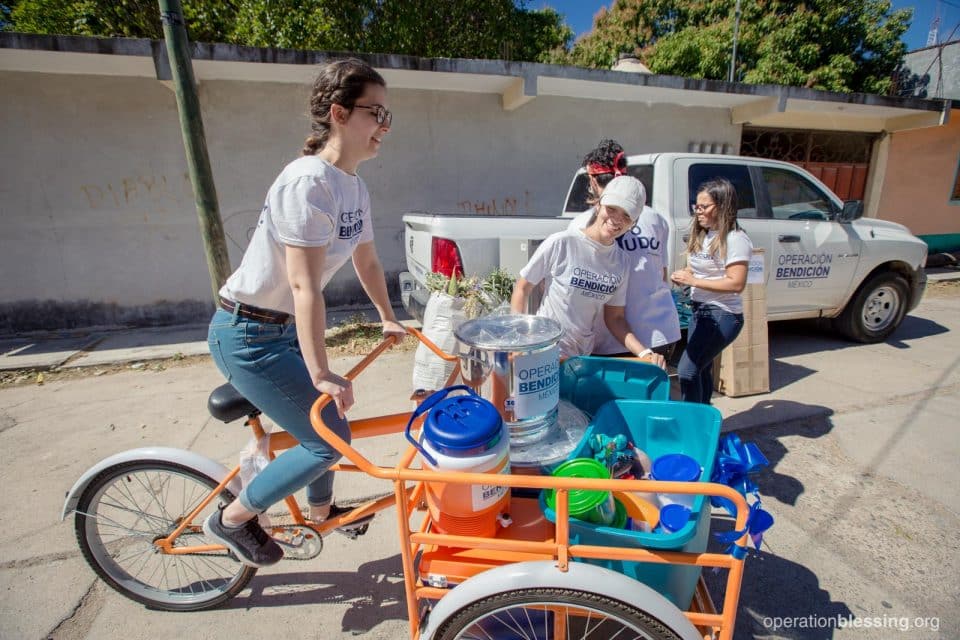 Operation Blessing met Alexis and his family while helping earthquake victims in southern Mexico. His story touched the team, and OB Mexico knew OBI partners could help this hardworking family.
First, Operation Blessing surprised the family with a kitchen, large pots, a refrigerator, and utensils. Alexis' mother also received a bicycle that she can ride through the city to reach more people with her product. The children would no longer have to walk the streets with their mother every day.
"Thanks Operation Blessing for helping my mom," Alexis said.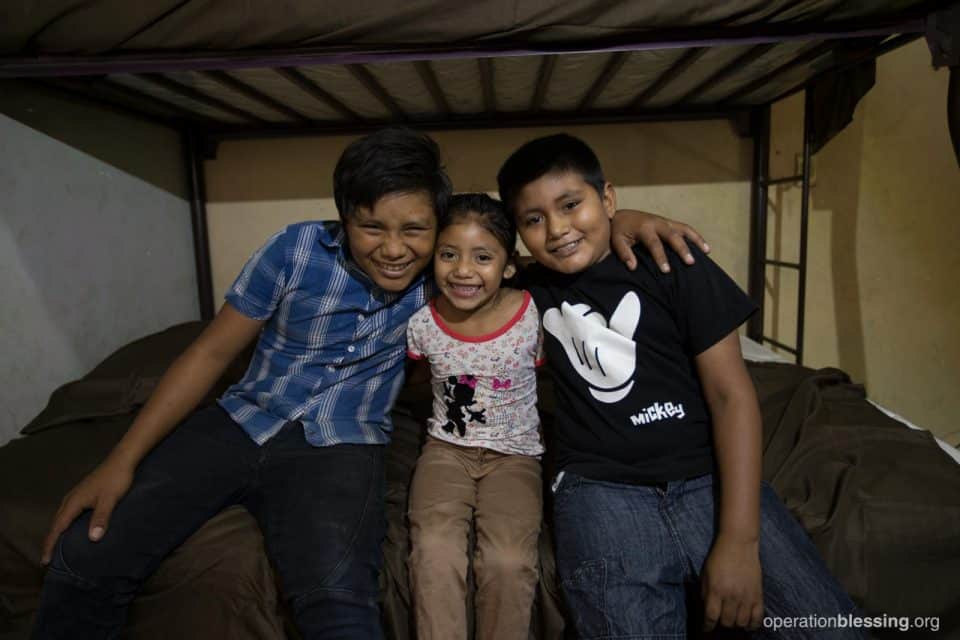 But the biggest surprise for the children were the beds Operation Blessing supporters provided for them. Beatriz and her children could not hide their emotions as they realized they no longer had to sleep on the cold ground.
"How rich it must be to sleep in a bed!" Alexis said. "Thank you for giving beds for me and my brother and sister!"
Without your support, stories like Alexis' would not be possible. Thank you for your kindness!
HOW YOU CAN HELP

Your support is critical to providing relief for the hungry, water for the thirsty, medical care for the sick, disaster relief for those in crisis, and so much more.
Click here to make an online donation today
and let your gift make a significant impact in the lives of those who urgently need it.

Print Friendly