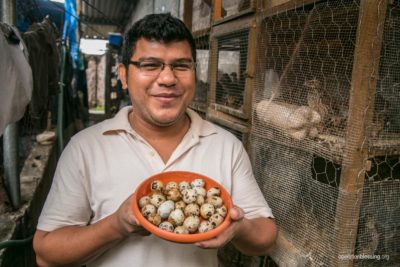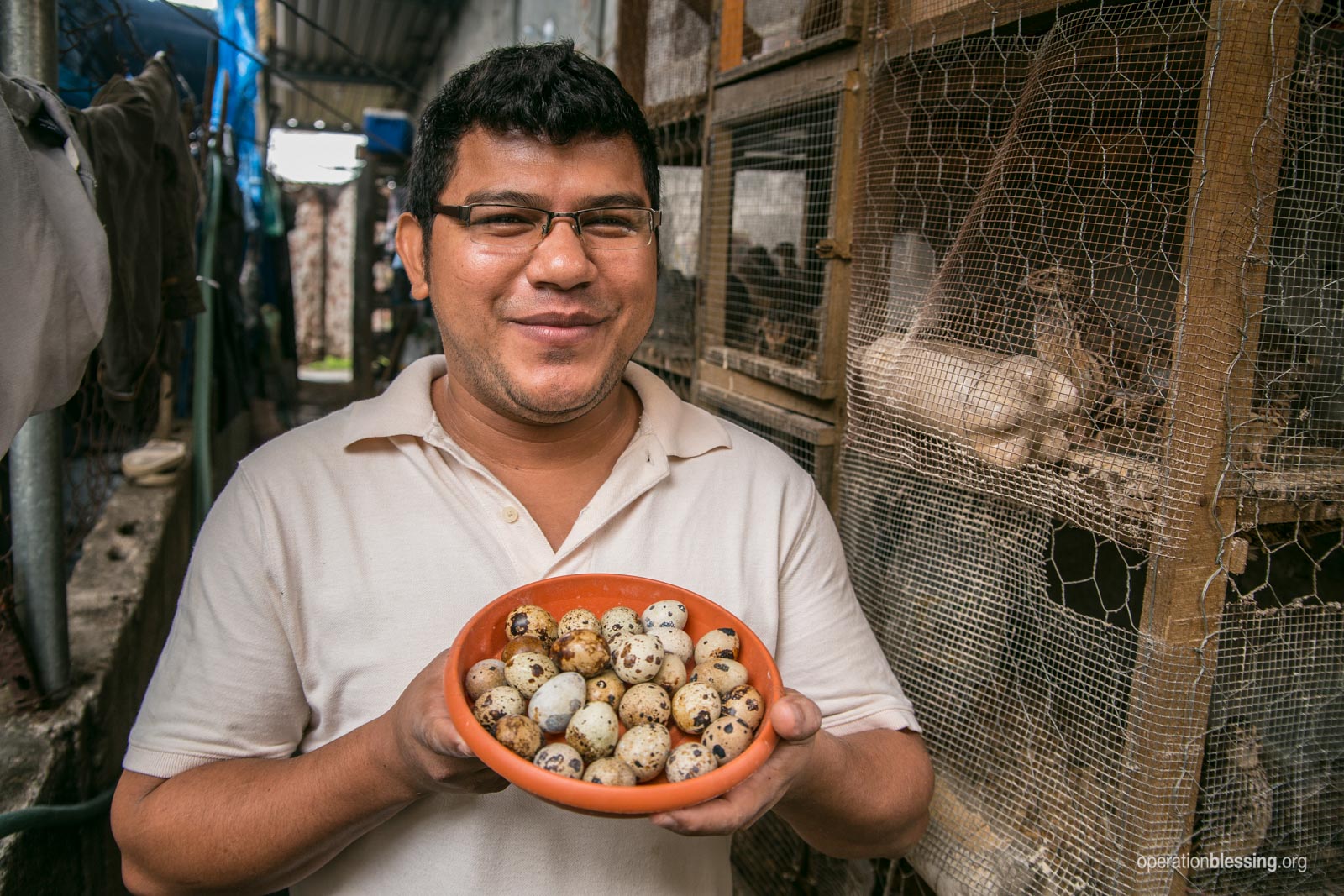 HONDURAS – In a season of unemployment, families must tap into any available resource to earn an income. In a small town in Honduras, that's exactly what Julian did. He had been unemployed for more than a year when he noticed that quail eggs sold for a good profit at his local market; he thought of the four quail he already owned at home and wondered if he could start his own business.
Julian did research into preparing and marketing cooked quail eggs and set to work, beginning with taste testing his product at gatherings with family and friends. After receiving positive feedback, he marketed his own pickled quail eggs to a local bakery.
Achieving moderate success, Julian wanted to expand his business. He bought more than 200 quail and learned how he could sell the quail eggs, as well as uncooked meat, to local hotels and restaurants. However, the necessary equipment — a food-packaging vacuum system — was too expensive.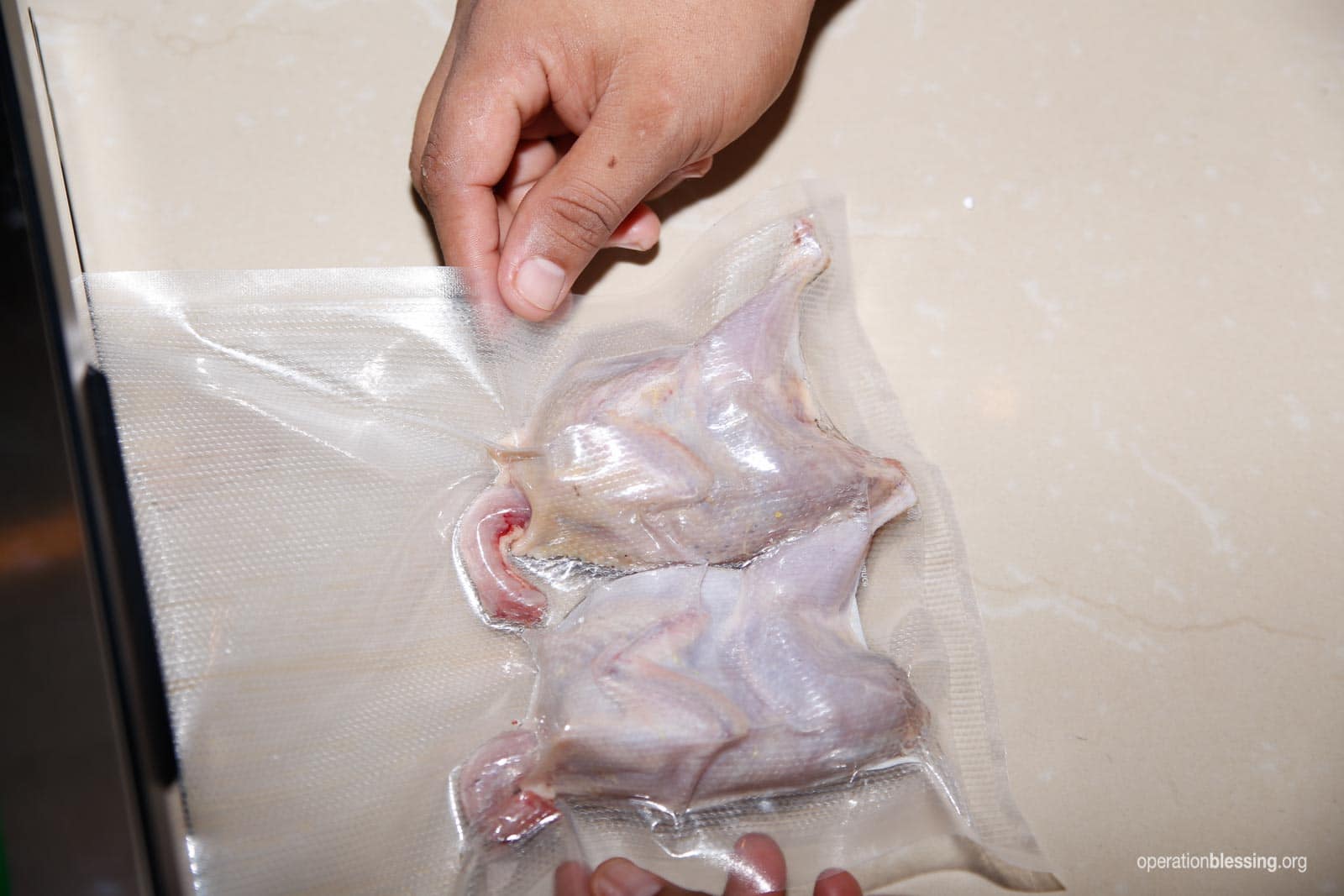 Julian was attending an Operation Blessing International bread-making workshop, when OBI learned of his efforts to run his own business and his need for additional equipment in order to continue his success. OBI provided Julian with the necessary food-packaging vacuum system, allowing him to sell his eggs and meat to local establishments.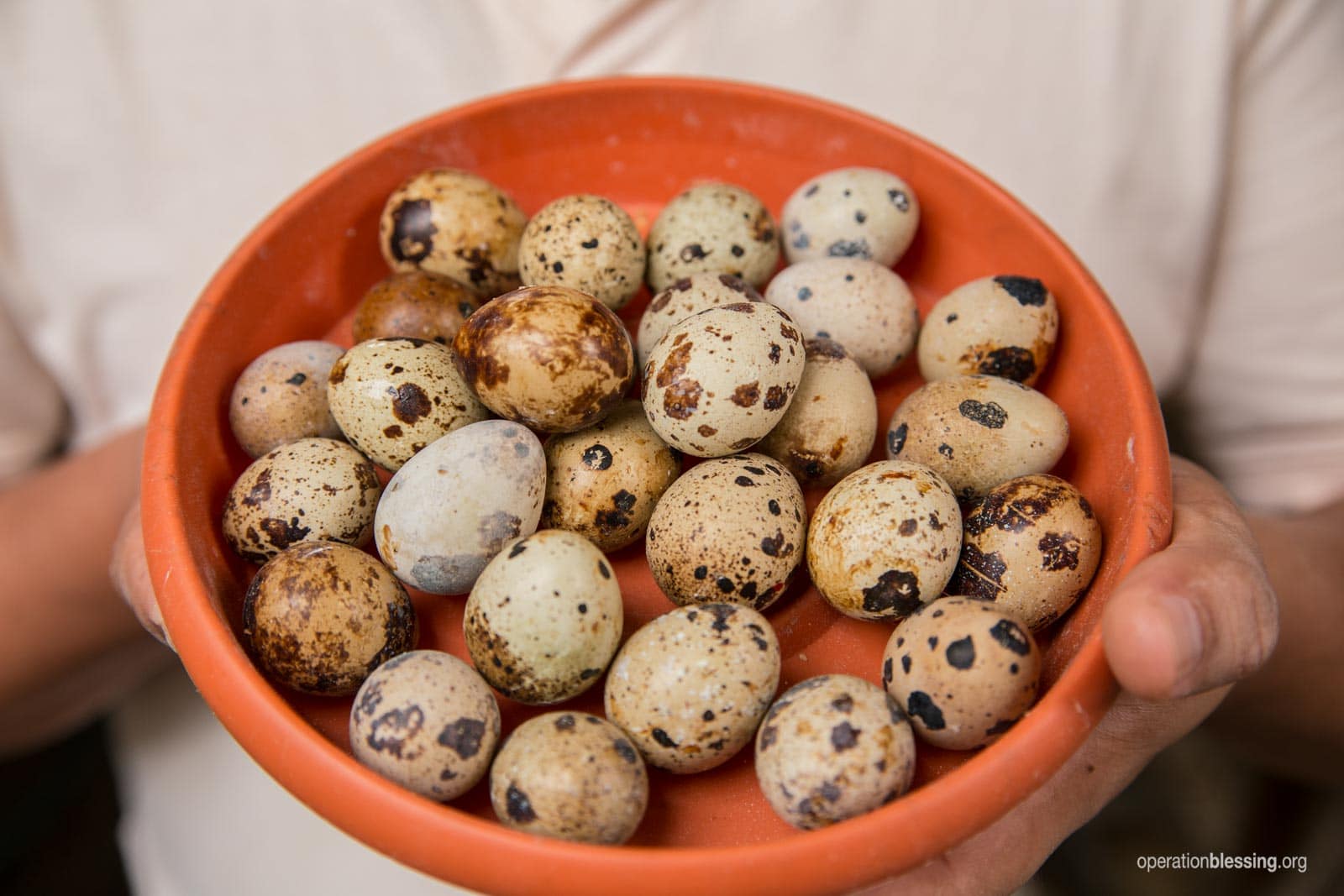 HOW YOU CAN HELP


Your support is critical in helping families fight poverty. Click here to make an online donation today and let your gift make a significant impact in the lives of those who urgently need it.