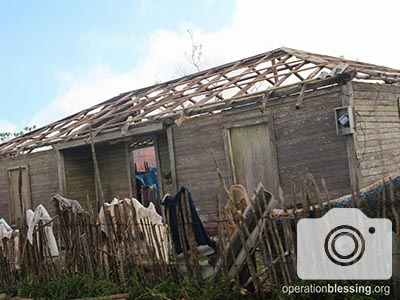 Cuba After Hurricane Matthew
Cuba After Hurricane Matthew
The devastating category 4 hurricane that leveled parts of Haiti and wrought damage in several states of the United States also struck Cuba this week, leaving behind considerable damage. After Hurricane Matthew hit, victims began to assess the damage. Operation Blessing is there, too, prepared to help disaster victims with much-needed relief.
HOW YOU CAN HELP

Your support is critical in helping families fight poverty.
Click here to make an online donation today
and let your gift make a significant impact in the lives of those who urgently need it.