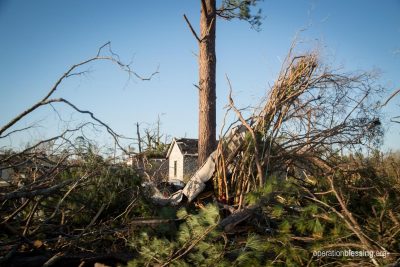 Deadly Storm Devastates Georgia Community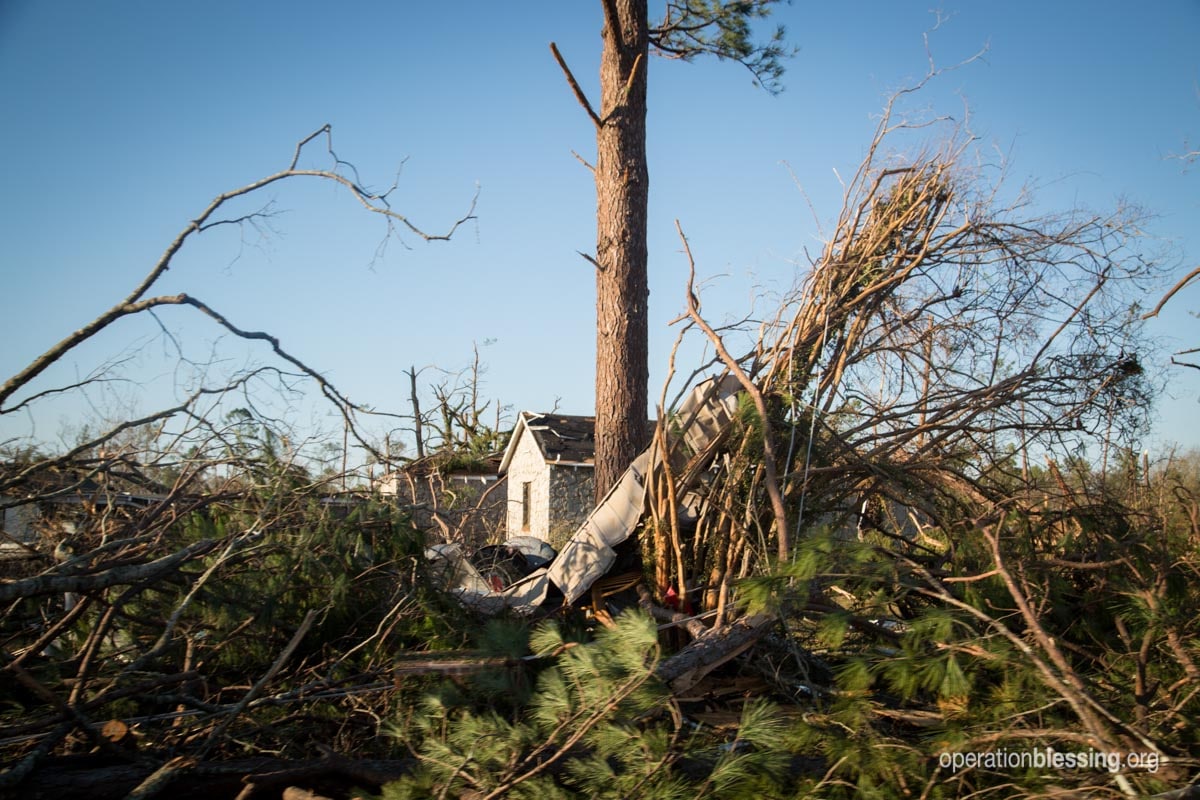 ALBANY, Ga – Earlier this month, a severe storm struck this small Georgia community, but it did nothing to prepare them for the series of tornadoes that followed. Four people lost their lives over one weekend.
The tops of the trees were sheared off by the tornado, and the homes have suffered extreme damage. Falling trees crushed houses and the whipping winds ripped roofs completely off.
Andrena was home when the tornado struck. She said the winds sounded like a train, punctuated by the popping and cracking of nearby trees. When a tree smashed through her roof and she huddled with her coworker and 89-year-old mother, she trusted God to protect them.
"We prayed loudly together," she said.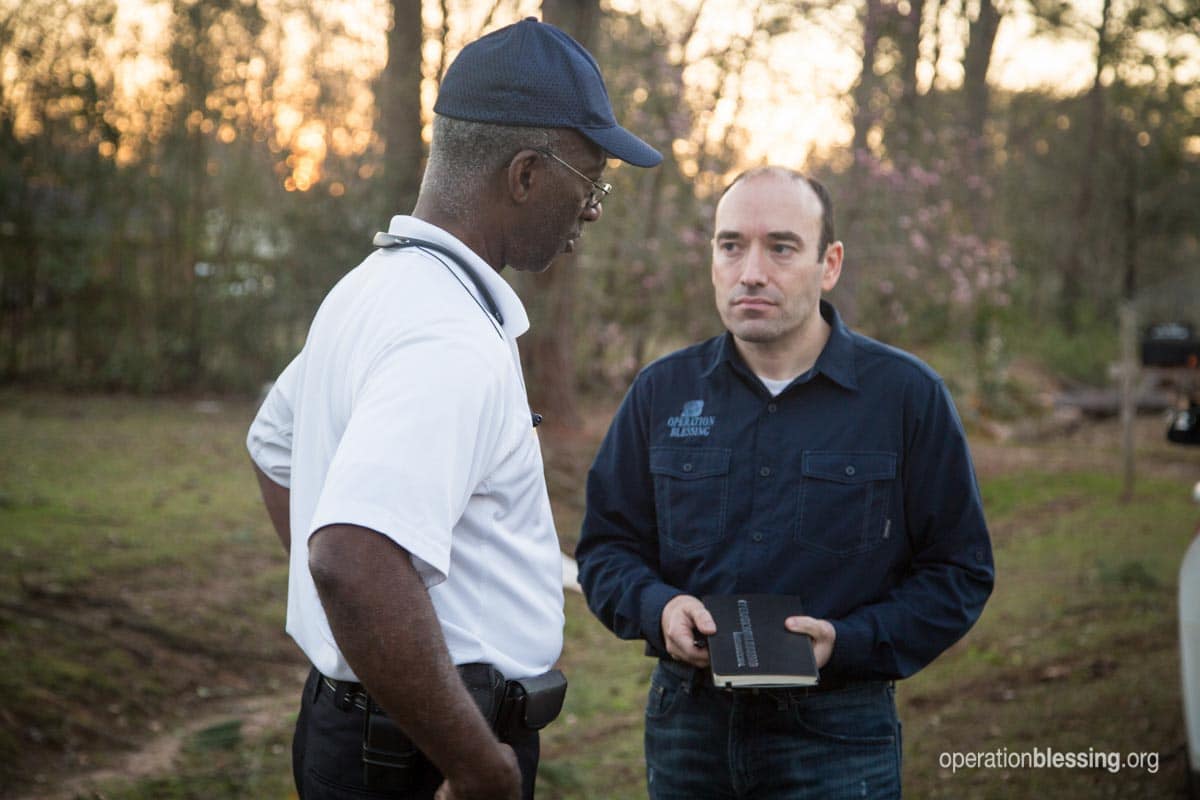 Operation Blessing's disaster relief team arrived on the scene this week to help. After meeting with local officials and assessing the damage, Operation Blessing readied the first team of volunteers to go out into the neighborhoods to help tornado victims.
More volunteers are on the way to the area—prepared to give residents a helping hand in their time of need.
HOW YOU CAN HELP


Your support is critical in helping families fight poverty. Click here to make an online donation today and let your gift make a significant impact in the lives of those who urgently need it.