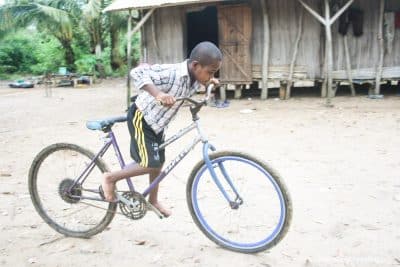 A Decade of Clubfoot Turns to Healing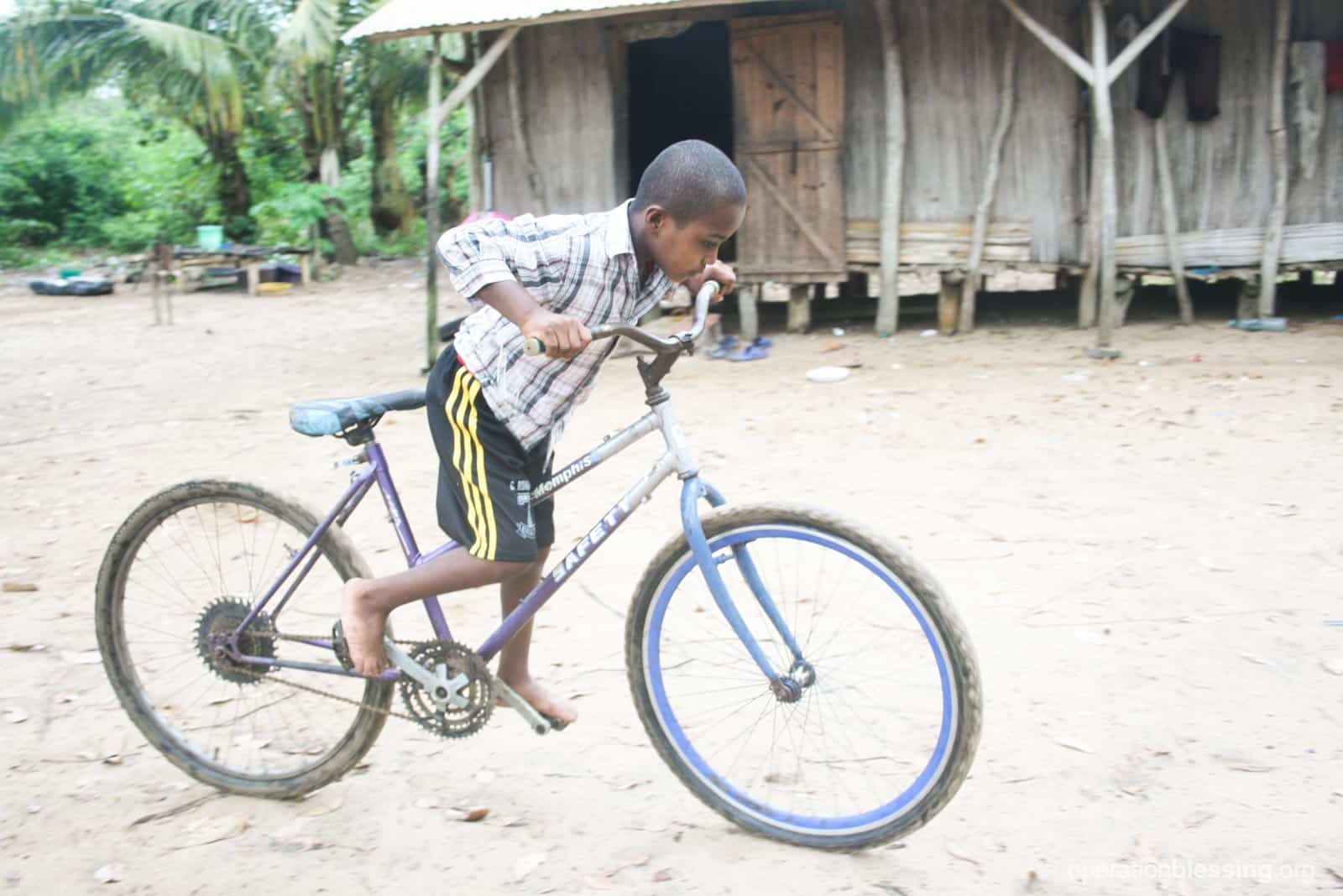 MADAGASCAR – To watch Juldo happily pedaling his bike through his village in Madagascar, you might never guess that the joyful boy had suffered through a decade of clubfoot and being ostracized from society. But his life has now taken a very different turn.
At only ten, Juldo has already endured more hardship than anyone should have to experience in a lifetime. Juldo was the first child of his mother and father. When they saw that both of his feet twisted at odd angles, a birth defect known as bilateral clubfoot, they experienced shock and distress.
The distress drove his father abandoned to him, and his mother followed suit shortly thereafter. Left to fend for herself and her child, Juldo's mother placed him in the care of his grandparents and went off in search of work on a cassava leaf farm.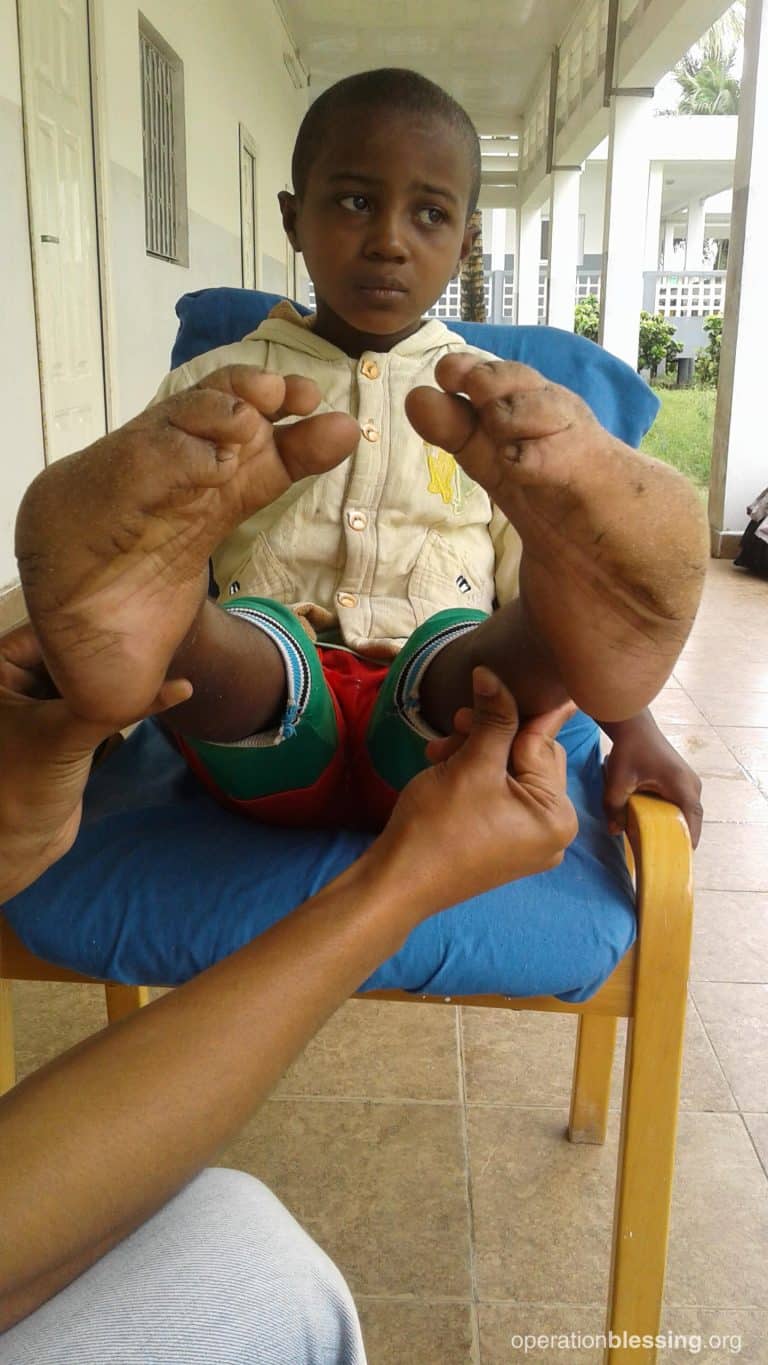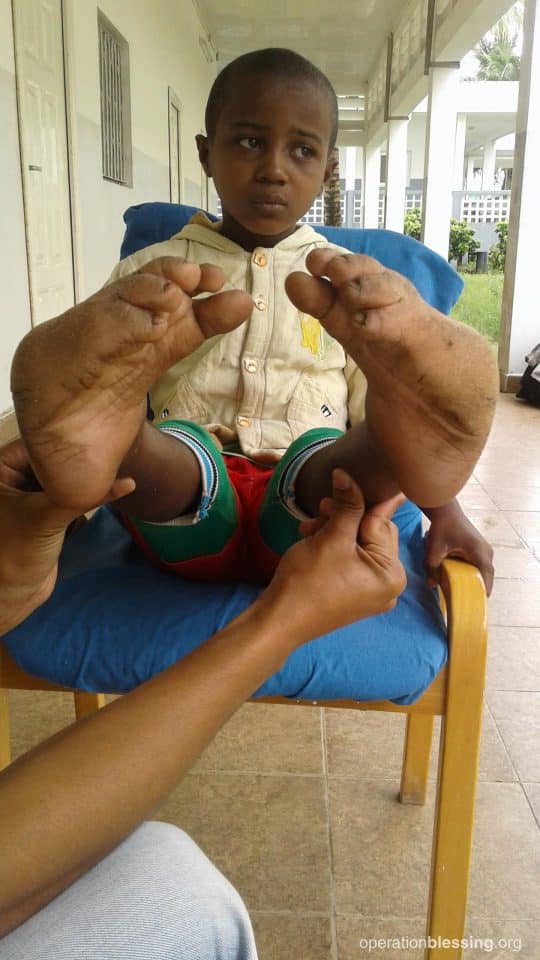 For the next decade, Juldo hid away in his grandparents' home to avoid the name-calling and torment of his peers. He preferred to stay out of sight and invisible. His inability to find shoes that fit kept him away from community gatherings and extended family events as well.
While his family knew about clubfoot treatment, because a cousin had undergone surgery for clubfoot, they also knew it was much more than they could afford.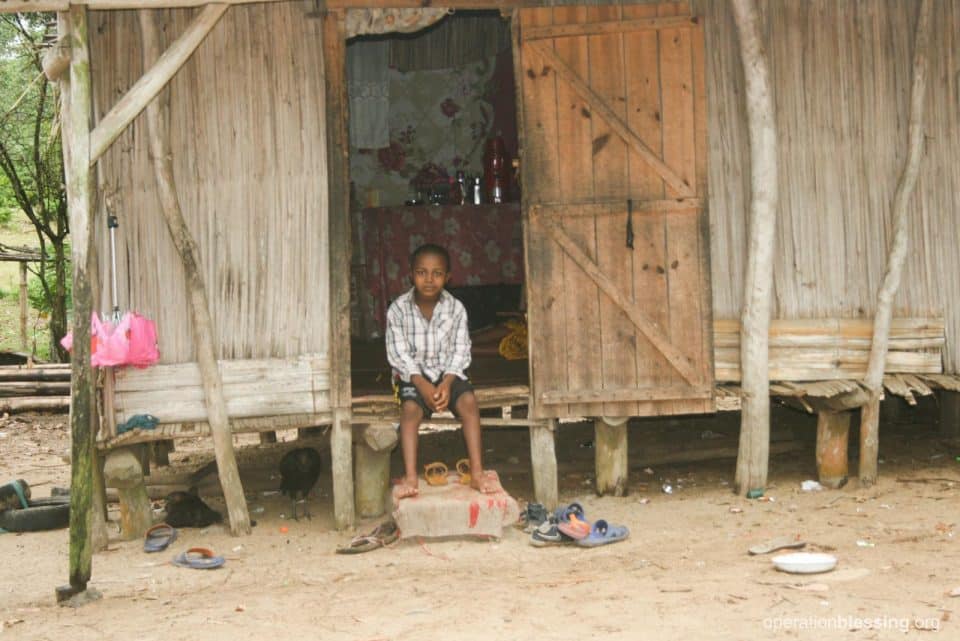 Then, on a day that changed everything, a community worker in Juldo's region met and spent time with the boy. The worker told Juldo's family about free clubfoot treatment provided by Operation Blessing's supporters through OBI partner, MiracleFeet. Although traveling to the clinic involved a 90 minute walk followed by a bush taxi ride, Juldo's grandmother did not hesitate for an instant.
She quickly set out on the journey to see her grandson's feet healed after his decade of suffering. Since then, the family hasn't missed a single appointment. And after several rounds of casting using the best clubfoot treatment available, Juldo's progress is phenomenal.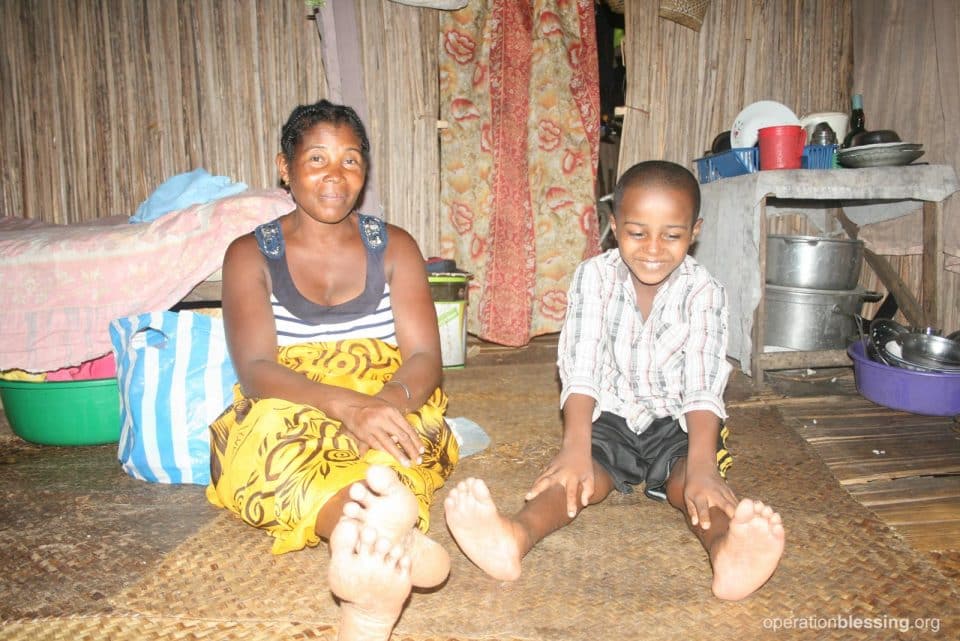 His feet are now straight, and he no longer hides away at home. Instead, Juldo bikes and plays and faces the world with new zeal and confidence. He can even participate in his favorite sport, soccer, which he never dared dream might be possible. He talks excitedly about his future, grinning ear to ear. Someday, Juldo hopes to become a mechanic, and thanks to help from supporters like you, that future is well within his grasp.
HOW YOU CAN HELP

Your support is critical to providing relief for the hungry, water for the thirsty, medical care for the sick, disaster relief for those in crisis, and so much more.
Click here to make an online donation today
and let your gift make a significant impact in the lives of those who urgently need it.

Print Friendly