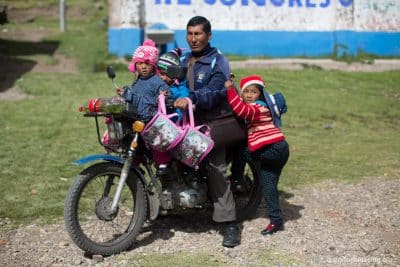 Motoring Toward a Better Future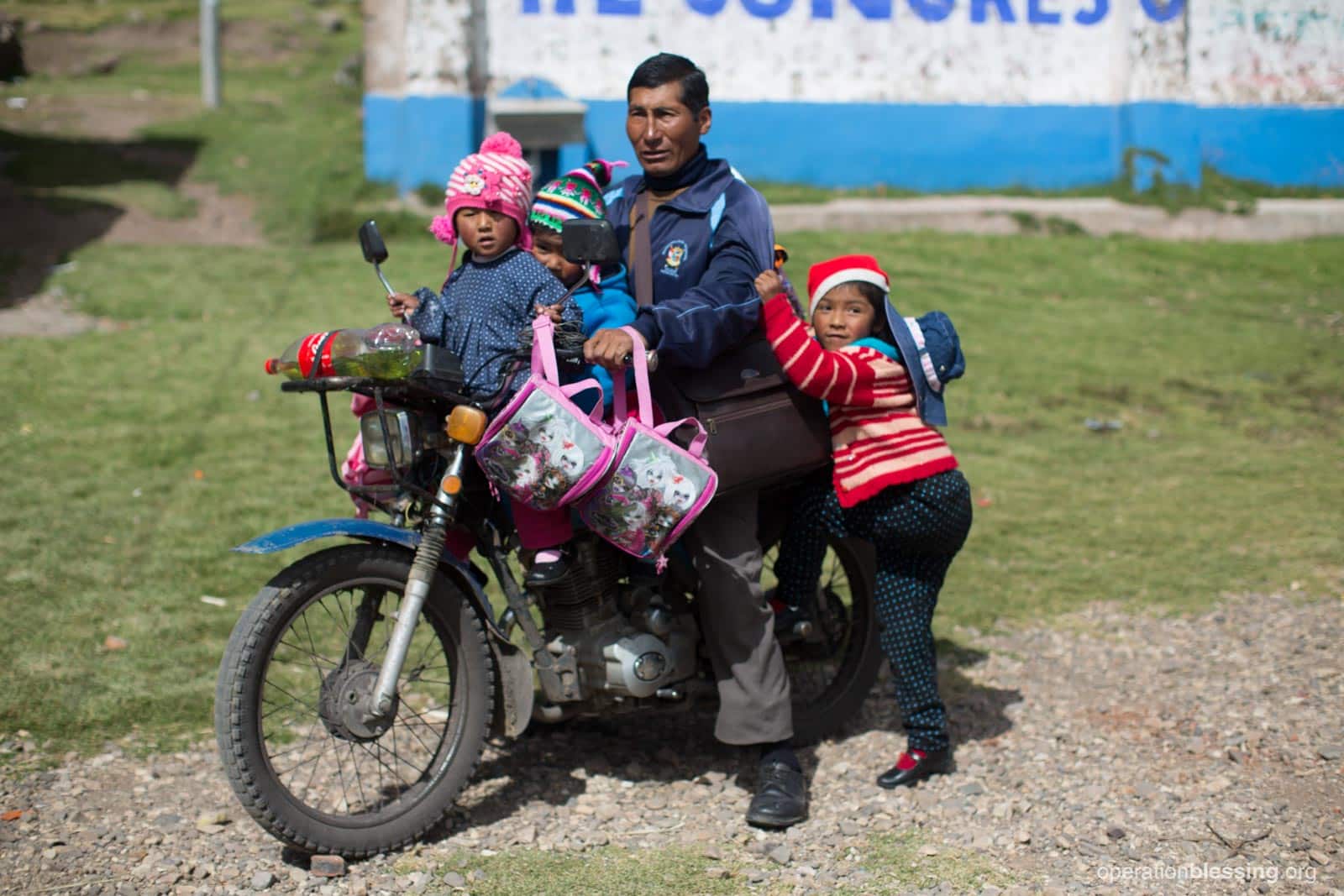 PERU – Before class begins, Teófilo, a teacher, has already been up for hours, taking many trips on his motorcycle to bring children to his class so they have the chance to learn. In Machacmarca, Peru, most of the families depend on raising livestock for income and have little opportunity to improve their own lives or the lives of their children. Two years ago, Operation Blessing renovated the community's school so children would be able to receive a better education, but it remained difficult for some students to make the journey to class, especially young ones.
So, before the sun rises, Teófilo milks his cows, prepares breakfast, and heads out the door for the first run on his motorcycle to pick up his preschool students for class. Parents have their little ones ready and waiting for this dedicated teacher who ensures their children have the opportunity to learn each day.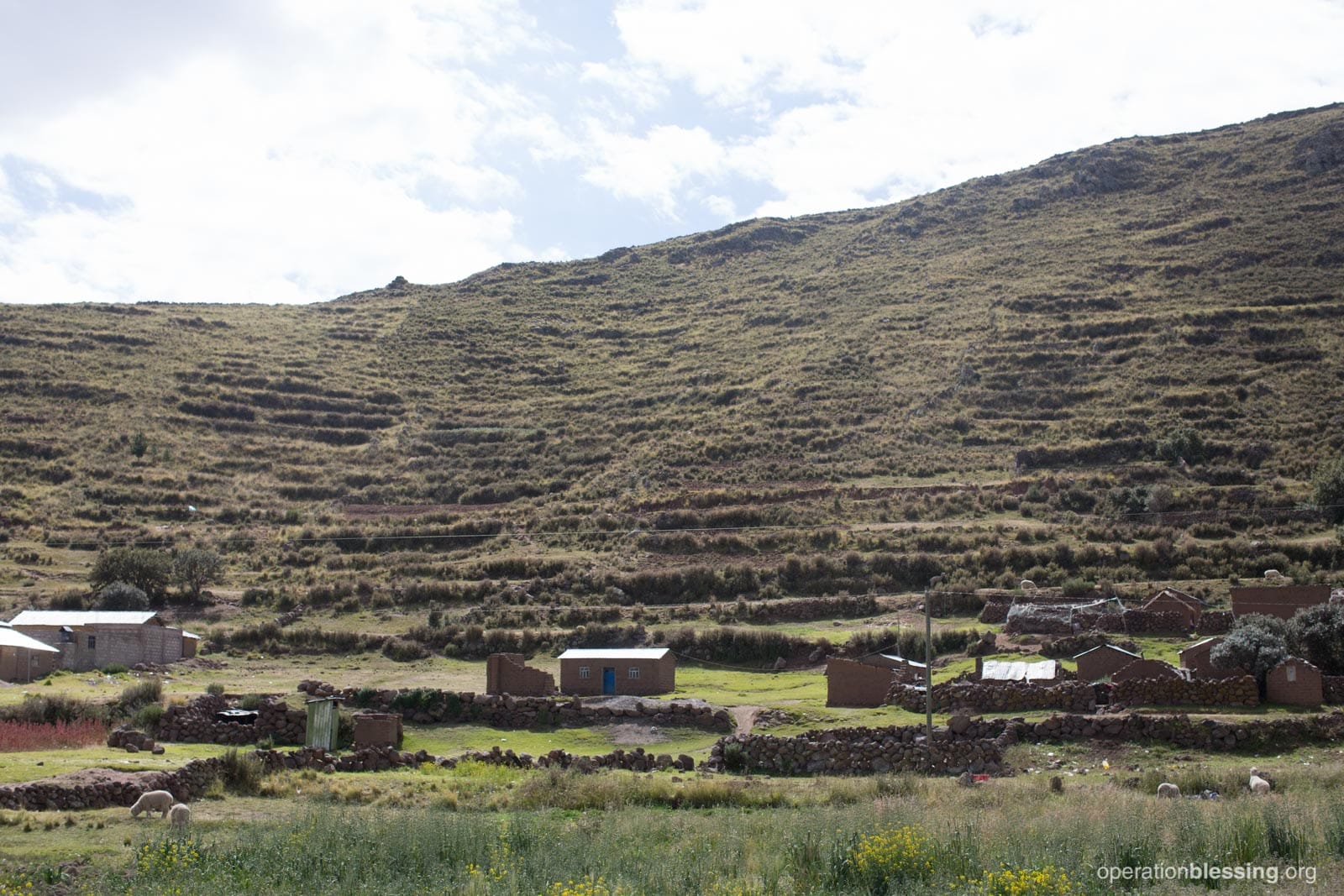 "The parents trust me and thank me for doing this for them. That makes me happy," Teófilo said.
Without Teófilo's dedicated help, many of the children would have to walk for miles just to attend school. The 3 to 5-year-olds would have a difficult time walking such long distances, and would potentially lose their ability to focus on schoolwork because they're so tired. Teófilo's sacrifice ensures they are not only present but also have the energy to learn.
When asked why he works so hard to help these children, Teófilo answers simply, "It is the least I can do. As a teacher, this is part of my commitment, and I want to give back to the community the trust that they put in me through my service."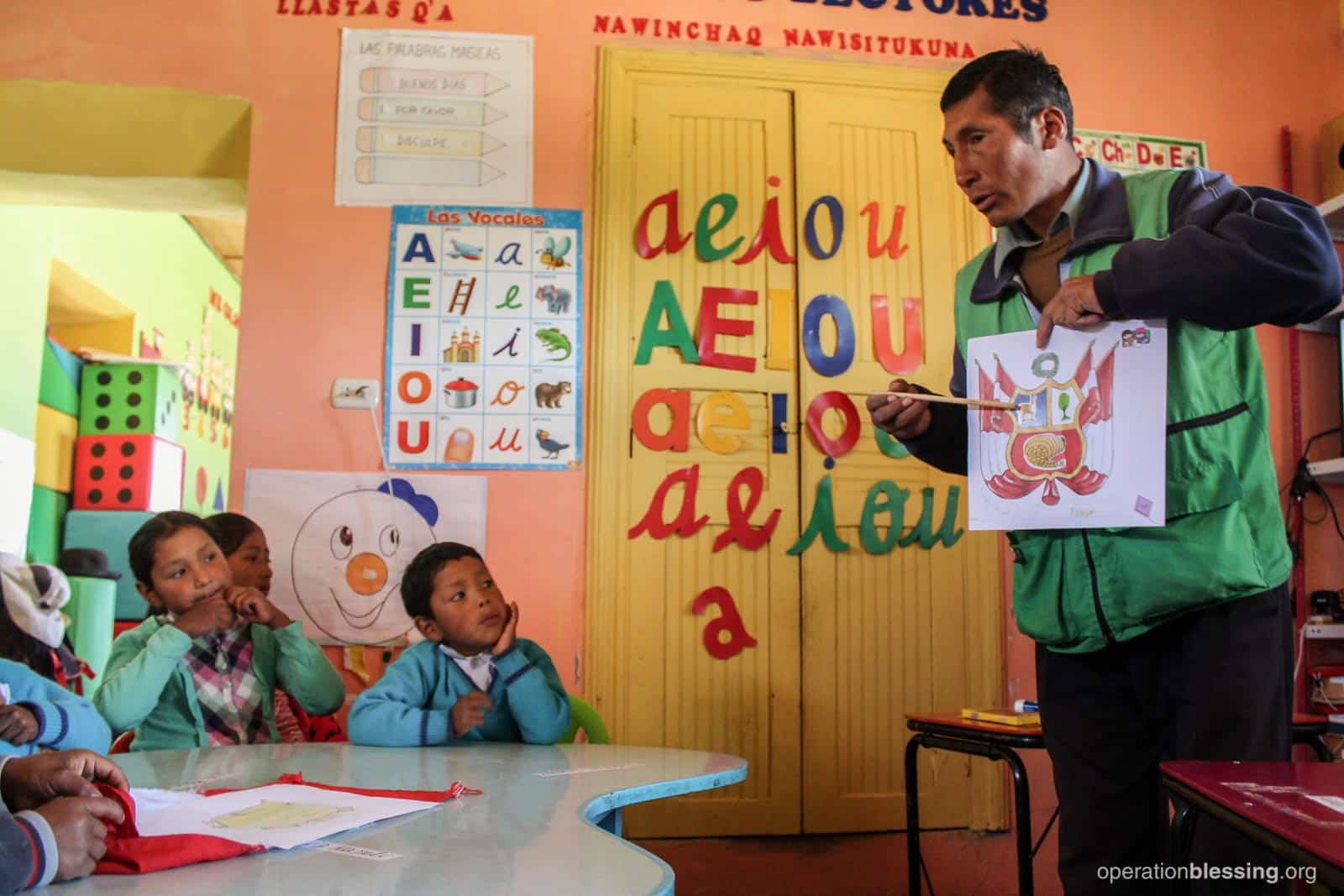 Operation Blessing saw an opportunity to help this compassioinate teacher, providing his classroom with new learning resources! Teófilo was surprised when a team from OB Peru showed up to his class with the equipment.
"It was a class day just like any other day," he recalled. "I didn't expect that surprise! The kids were excited."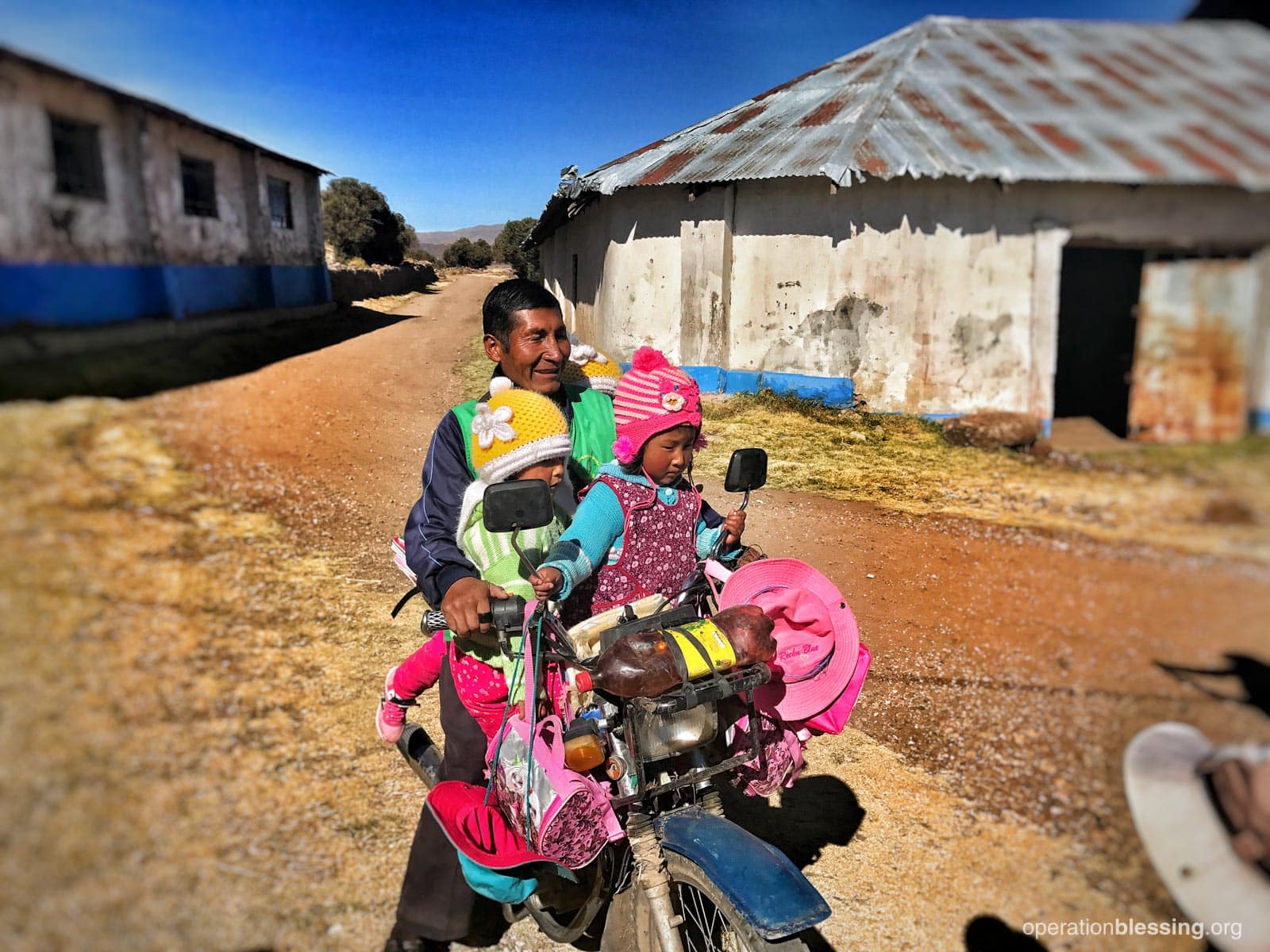 At the end of a day of teaching, laughing, and learning, Teófilo loads the children back onto his motorcycle and carries them home to their parents. He never asks for anything in return. Instead, he finds joy in his calling to teach the children of his community, and Operation Blessing is proud to come alongside his hard work in an effort to help these vulnerable children.
The greatest gift Teófilo gives his students is an example of the type of person they could grow up to be — humble, kind, self-sacrificing, and joyful.
HOW YOU CAN HELP

Your support is critical to providing relief for the hungry, water for the thirsty, medical care for the sick, disaster relief for those in crisis, and so much more.
Click here to make an online donation today
and let your gift make a significant impact in the lives of those who urgently need it.

Print Friendly