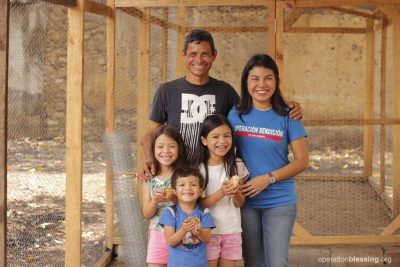 Dedicated to His Children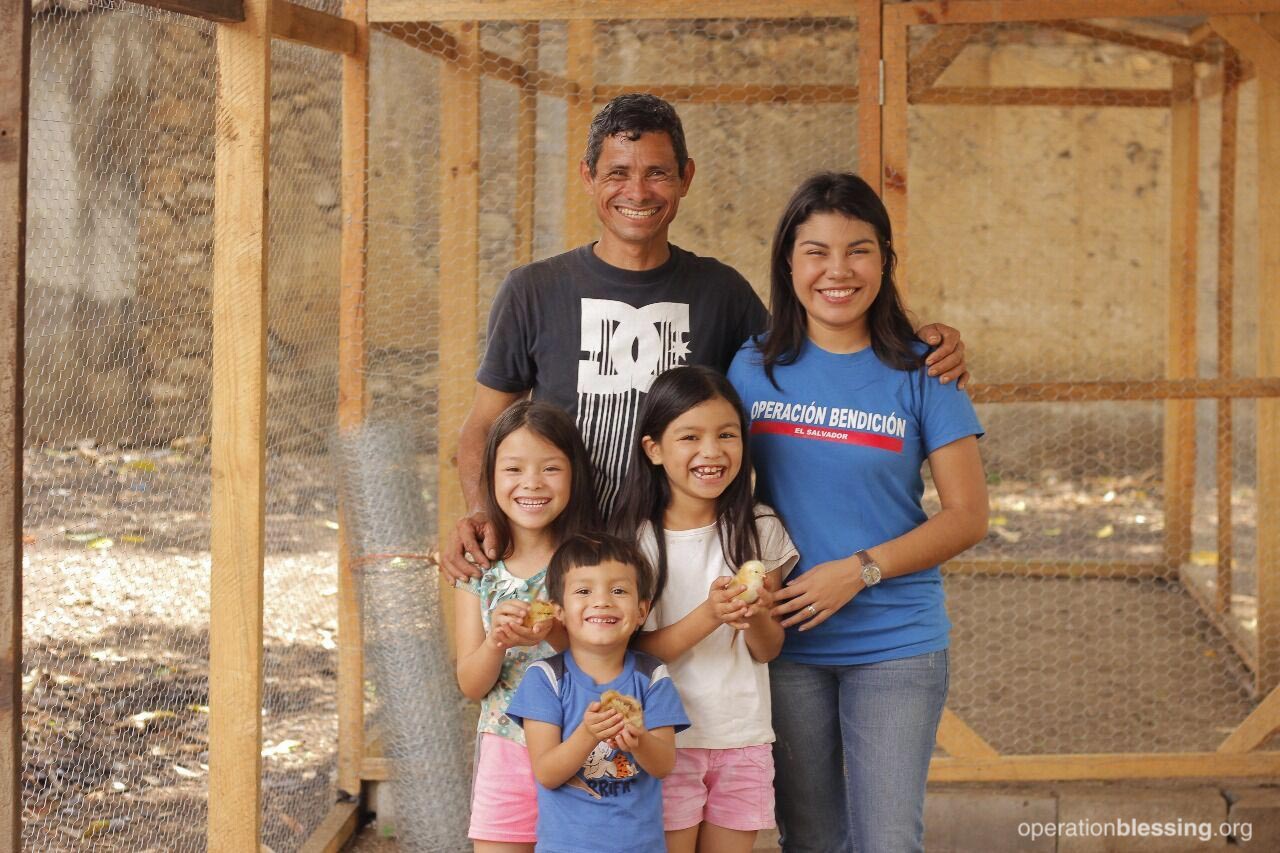 EL SALVADOR – Four years ago, great tragedy befell Santos and his three children. Just two months after giving birth to their youngest son, Santos' wife passed away, her life cut short by a tumor. From that day on, Santos found himself filling the roles of both mother and father for his kids, 8-year-old Andrea, 7-year-old Jennifer, and 4-year-old Marvin. "The motive of my life after losing my wife is now my three children," Santos said. "It has not been easy to become a mother and father at the same time… I am achieving it with patience, dedication, and above all the blessing of God."
Having to care for his children's daily needs while also providing for them financially proved to be a challenge for this single dad. "It is very difficult to get a job and watch my children," Santos said. "I remember one day when a man came to the door and told me he needed a masonry worker. My answer was, 'I can go to work, if you allow me to take my children… because I cannot leave them alone.' Thank God he accepted, and when we got to the place, the first thing I did was to tie a hammock between two sticks so that my children could rest there while I was doing work. That day I earned $5 with which to buy tortillas, rice, and beans. Thank God we had something to eat."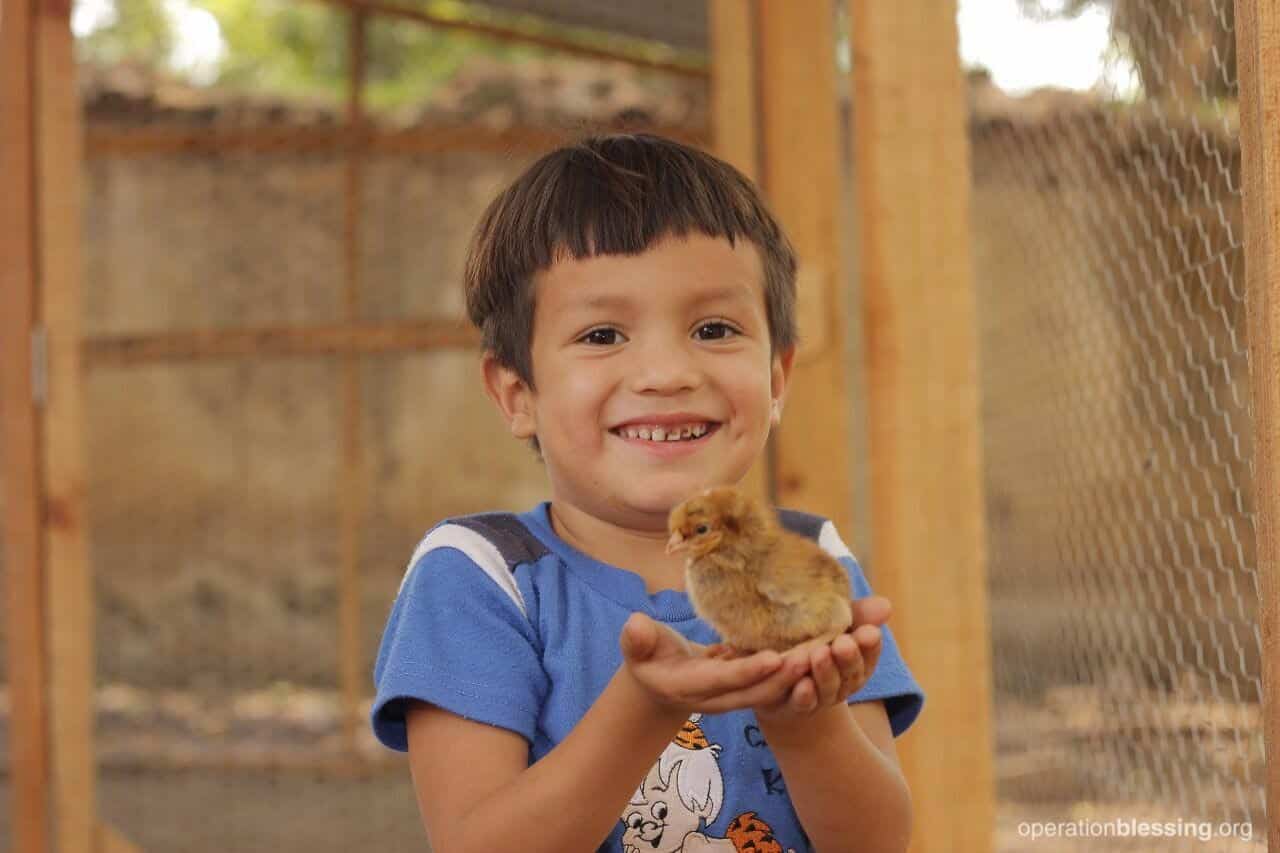 Though Santos remained positive, the family's situation was dire. In fact, it was only through the generosity of a neighbor and Santos' commitment to getting up at 4 a.m. that Andrea and Jennifer were able to go to school with anything at all in their bellies. "A neighbor has a cow, and gives me permission to milk it," Santos said. "Thanks to God, I manage to get some milk and give it to my girls before going to drop them off at school." Because of his sporadic work, Santos and his children would go to bed hungry three or more times a week. To make matters worse, the children were suffering from fever and coughing. If something did not change soon, the children would be facing the risk of severe illness.
Things began to change for Santos and his children when Operation Blessing brought a medical brigade to their village. With his children sick, Santos jumped at the opportunity to bring them to a doctor. "Thank God we were taken care of, and they gave us the medication that we needed," Santos recalled.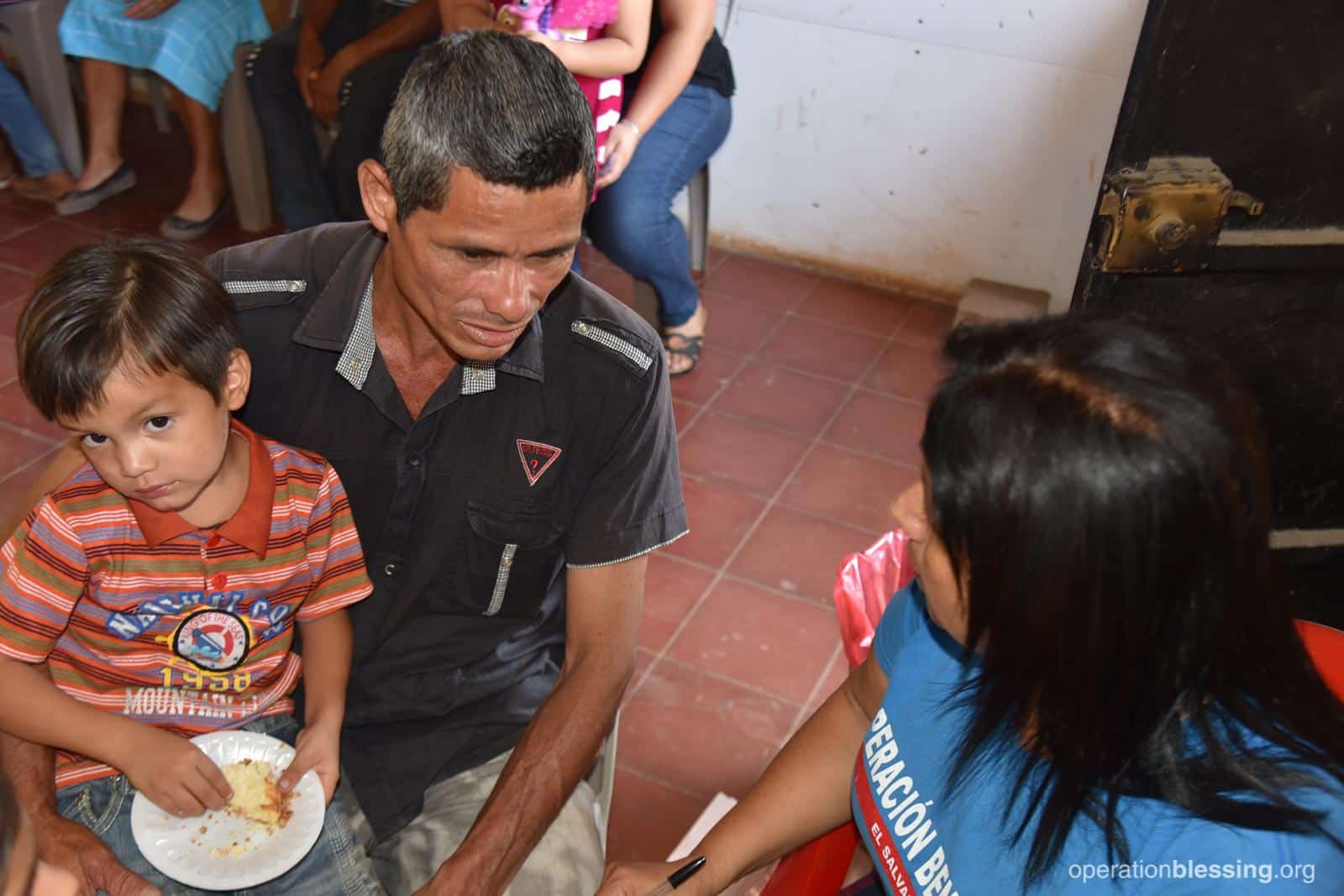 It was at the medical brigade that Operation Blessing staff got to know Santos and learned about his situation as well as his expertise with chickens, a skill he had learned working on poultry farms. Seeing his dedication to his children and the family's desperate need, they knew Operation Blessing could help.
Soon, construction began on a brand new chicken farm on Santos' property. Then, Santos was given 200 chickens to start his business, as well as plenty of feed and the tools necessary to take care of them.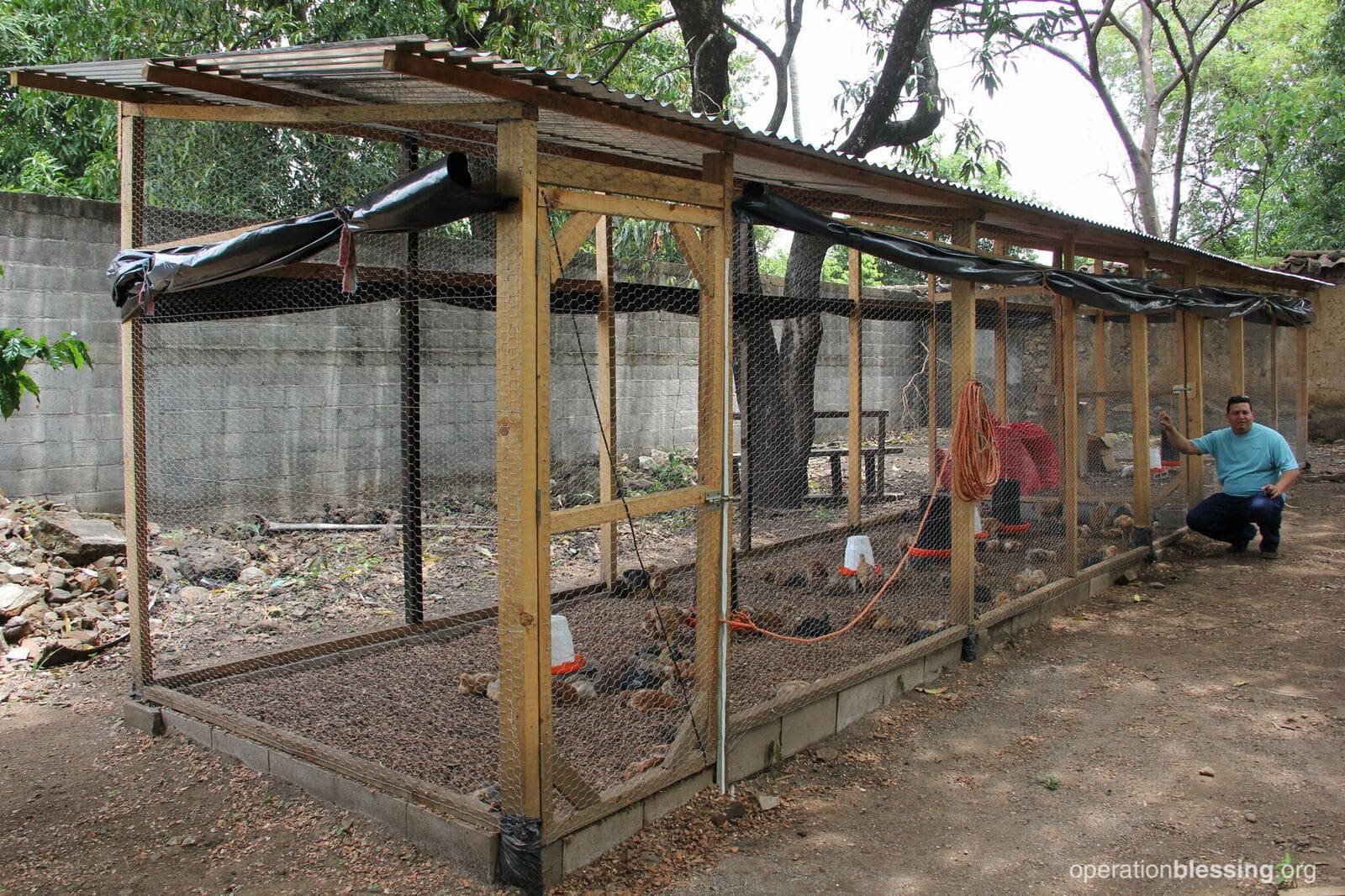 Today, the chicken farm is booming and Santos and his children no longer suffer the pangs of hunger. "I have no words to thank [Operation Blessing] for everything they have done for my children and me," Santos exclaimed. "You are angels that God sent to me to be able to get ahead. Seeing all that material, equipment, and people working… makes me feel like the most blessed man in the world!"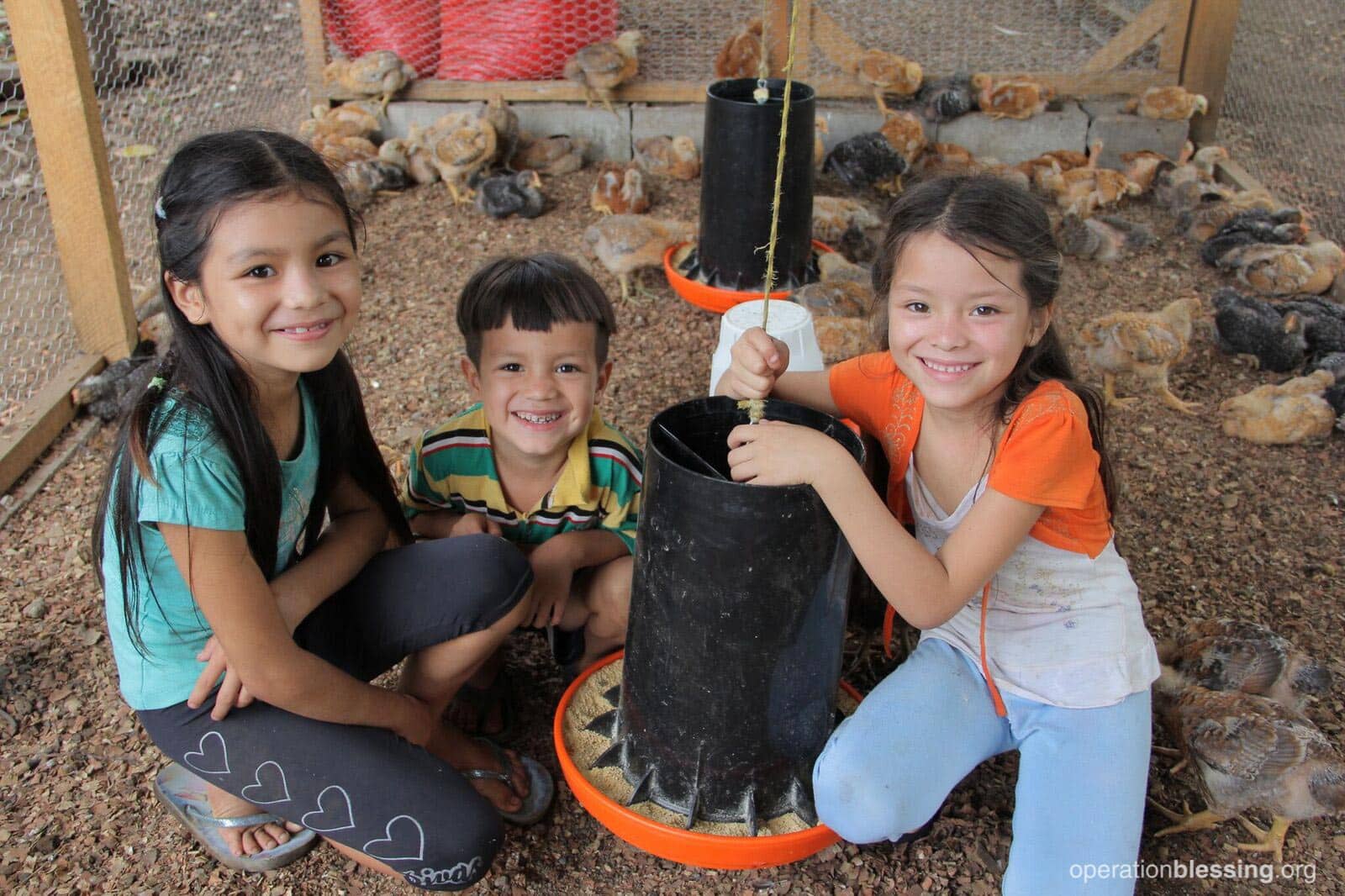 HOW YOU CAN HELP

Your support is critical in helping families fight poverty.
Click here to make an online donation today
and let your gift make a significant impact in the lives of those who urgently need it.