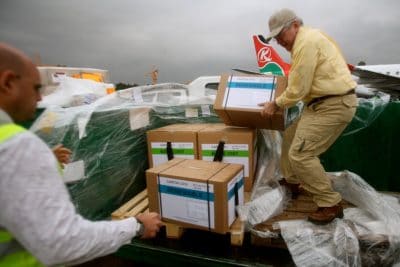 Critical aid for Nuba refugees in South Sudan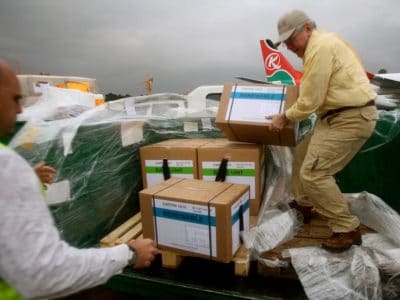 JUBA, South Sudan — We are staying in a camp on the bank of the Nile River. The camp is run by a safari outfitting company that caters to relief organizations and nature enthusiasts. There is armed security and a series of tents and shipping containers set up like tiny apartments, with gravel walkways and banana trees providing shade. The camp serves two meals a day in a breezy, open dining area with a roof made of palm fronds, right on the mighty river's edge. David and I are among the lucky ones who get to sleep in an air-conditioned 20′ container. It's sweltering hot, and there are lots of mosquitoes at night, but we all have mosquito nets, safe water to drink and plenty to eat.
Like I said, we are the lucky ones. Outside the gate, folks are not quite so lucky, but they seem joyous and full of energy; as of July 9…for the first time ever, the people of South Sudan are free.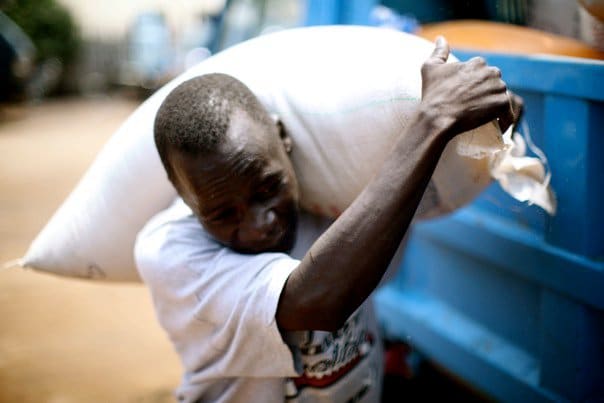 Sudan has been at war with itself for about 20 years; the North against the South. The war has not been a fair fight; the North has an overwhelming military advantage including an air force, while the people of the South fight with outdated small arms. The North has been pounding the South for many years using bombers, jet fighters and hired killers, while the South fights with small arms from behind rocks and trees. Early this month, South Sudan won official independence and hoisted their own flag.
There is, however, still bloody fighting in a contested area called the Nuba mountains. Most of the terrified Nuba women and children are hunkered down, hiding in caves, but many have made their way over a thousand miles to the safety of Juba. Yesterday we delivered truckloads of blankets, tents, mosquito nets, staple foods and vitamins to the refugee Nuba families. I expected to see a traditional refugee camp, but was pleasantly surprised to learn that each Nuba family had been taken in by locals.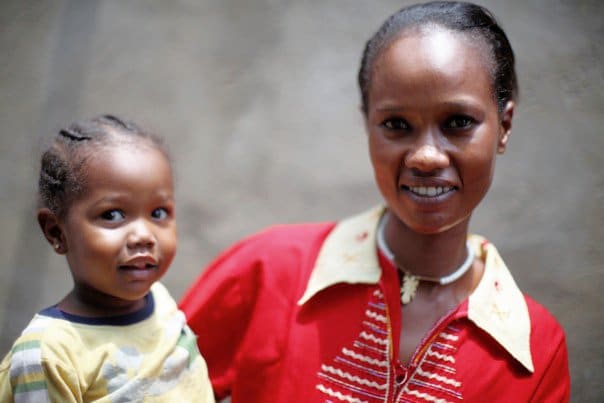 I met young Nuba mothers with angelic children who told heart-wrenching stories of their homes being bombed, and their husbands killed in the fighting, but most told of husbands, brothers and sons still in the mountains fighting for their homeland. I also met a Nuba leader who told me about a huge camp they wish to construct as a safe haven for around 250,000 Nuba families; a place on South Sudan soil where the Nubians can live safely until the fighting ends and they can return home.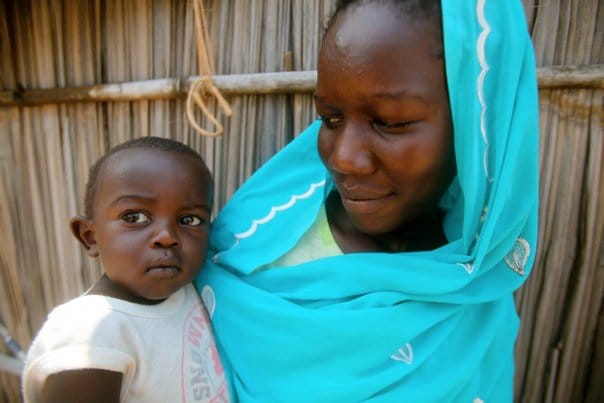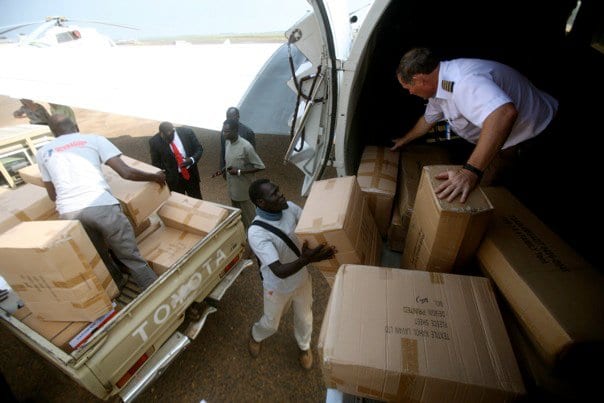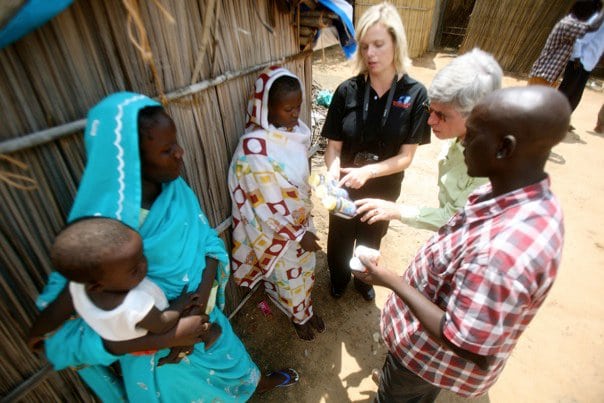 Operation Blessing is here, helping these refugee families in this—their time of greatest need. We will also do all we can to help jumpstart the new nation of South Sudan. For example, today I am meeting with the Minister of Health to discuss how OBI might assist his department in deworming all the children in South Sudan. This afternoon, using technology we learned while working in Haiti, we are setting up a chlorine generator in the Juba Teaching hospital that will produce enough food grade chlorine to disinfect 360,000 gallons of water a day. Tomorrow I am meeting with the Minister of Agriculture to discuss ways that OBI and our partners can bring resources and technology to assist them in growing more food for a hungry nation. It is such a privilege to be here, representing so many generous Americans in this fight for freedom.
HOW YOU CAN HELP

Your support is critical to providing relief for the hungry, water for the thirsty, medical care for the sick, disaster relief for those in crisis, and so much more.
Click here to make an online donation today
and let your gift make a significant impact in the lives of those who urgently need it.

Print Friendly